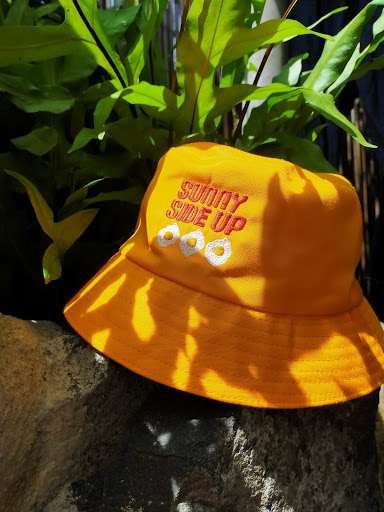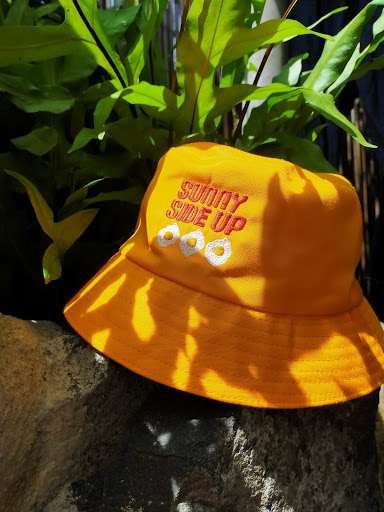 Describe your business:
The Suhnny Side Shop is a sole proprietor shop based in the Philippines. We are known for the Sunny Side Up Bucket Hats and Long Flight Beret with embroidered design. We design the hats while we reproduce them through a local manufacturer. I always have the bucket hat idea in my mind when I first saw a small stall doing embroidered designs on shirts, then a few months had passed, Johnny released his Sunny Side Up segment! As a Johfam, the idea of creating a merch related to my ult bias came into my mind and that's how the Suhnny Side Shop was born.
Inspiration and Background Story of the Shop :
I have always wanted to start my own business. It started back in high school where my academic track is related to business and we were always doing business simulations and that's where I got inspired and pursued it for College. Having that background and how the Sunny Side Up bucket hats spread like wildfire on Johfam twitter and my orders started to blow up after I posted the design, I just decided to create a Shop account and take the risk.
Usage of Advertisement :
My main platform is Twitter since this is where I started posting the designs. Though I have reached out to the local NCT Marketplace Group on Facebook and I also opened an Instagram Account. In that way, I can reach a lot of my target markets.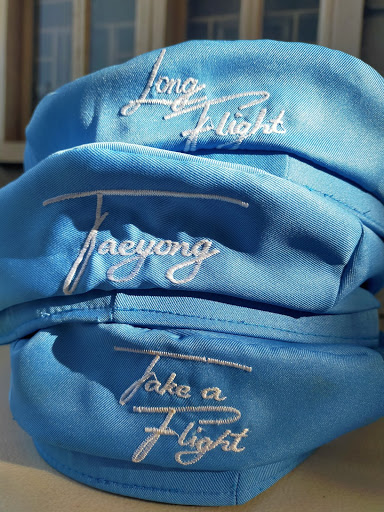 Unsatisfied Customers Encounters :
So far, none, thankfully!
Struggles of owning a small business :
First, time management. As a sole proprietor, it's hard to manage your own business so I am glad that my family helped me when it comes to packing and shipping. Second, shipping due to the courier's fault. Even though as sellers, we're not accountable for it but sometimes it gets a bit frustrating when you encounter shipping issues. Third, manufacturer setbacks. Most of the time there are delays in the production which is out of hand and still, you have to assure your buyers that their items will be shipped as soon as you receive the items.
Business Insights :
Even though things might get stressful, always enjoy what you're doing and that's the key in motivating yourself to pursue selling and don't be afraid to take risks, that also counts on financial risk haha.
Unexpected Benefits :
Materially, none for me, but it's actually the joy of seeing your designs come to life and people buying it and enjoying it. The good feedback you have received is truly the most satisfying.
Go-to advisors :
Some friends who had experience in owning a shop but mostly gut feel and what I have learned in my business-related classes.
Tips and Encouragements for aspiring sellers :
Always have that burning passion in you. Don't be afraid of failure because it's part of the experience and through experience, we learn. From one seller to another, please do have a good seller-buyer relationship and always make your items of high quality and worth the price.