Returning with another dreamy single titled "Breakfast in Bed," featuring gnash, Stephanie Poetri unveils a sentimental and dreamy ode about the comfort of romantic relationships. Released on October 28 via 88rising, the song sees Poetri step into a new phase of music while retaining her signature 'soft' sound. The home-movie style set of the music video offers viewers a romantic backdrop. Keeping true to a fresh-acoustic sound, her latest release sentimentalizes the mundane moments spent with loved ones.
Better known for her hit single "I Love You 3000," the 22-year-old Indonesian singer has brought Southeast Asian representation to the international stage. With performances at the 2021 and 2022 Head In The Clouds Festivals, she has amassed a wide fanbase. Following two EPs titled AM:PM and oh to be in love, she has experimented with various music styles. In April 2020, Poetri released the single "Straight To You" that she edited and shot by herself. For fans of cinematic home-style vlogs, "Breakfast in Bed" is a soft tribute to the style.
In an exclusive Zoom interview with EnVi, Poetri broke down the production processes, her move back to Jakarta during the COVID-19 pandemic, and how she found her voice as a growing musician.
Composing Breakfast in Bed
What began as a normal studio session for Poetri carried into the creation of her latest single. While in the studio, she and her team created a body of work that practically begged for a collaboration. After finishing her second verse, the rest of the song seamlessly came together. "I remember the first thing we chose was the cool piano riff at the start that goes through the song," Poetri said.
Although she labels the track as "pretty," Poetri admits she is easing into an "edgier" sound. She sees herself contained in music with direct comparisons to nature, the grass, and the sun, and acknowledges the beauty between creating music and the visuals that coincide with it. "In general, there are so many amazing songs that don't feel soft that are so pretty. I think it has a lot to do with how you're able to visualize the sound," she adds. "So when I hear a song, I can really see myself in it and that's when I think it's really pretty."
Continuing to explore new styles of music, she finds solace in the unexpected. "I like when there's an imperfection that makes it more interesting. When you think of a pretty song, people tend to think it's perfect," she said. Elevating her sound from recent releases, Poetri sets a pace for her artistry. Rather than pushing for fast-paced innovation and turnarounds, she embraces the creative process. "Elevation doesn't always mean making it more upbeat or making it more intricate or complex. It's just another way to show a side of you, but still in the same font," Poetri explains.
Moving Back to Jakarta
With the success of "I Love You 3000," Poetri faced a surge in popularity that was met with endless praise. Poetri collaborated with Jackson Wang for "I Love You 3000 II," and the song was added to 88rising's Head In The Clouds II. Hitting over 70 million streams and counting, it became a major point in Poetri's career. Poetri described the comfort in finding an audience, "I've grown in the sense that I have accepted that I don't need another hit to be happy. All I wanted to do was get another big hit, but now I have such a great audience."
Navigating through the industry at the height of the COVID-19 pandemic, Poetri found herself moving back to Jakarta. She faced many difficulties, as production had to be done virtually. "I wasn't able to figure out how to write music in my style, because to me it was just whatever works. I think it also delayed my learning to match my maturity level," she said. After experiencing these unforeseen changes, Poetri continued, "It was more so a wake up call. From that naivety, I think I'm able to learn how to write to match that maturity level."
In comparing the lonesome aftermath of the college experience to her career, Poetri relayed the realities of identity seeking. "It's almost like your life is stagnant and put on hold. But I think it's also a part of being in your early twenties and trying to figure out what being an adult means," she said. Re-defining her understanding of adulthood, Poetri worked to overcome this block. "It was kind of like, 'oh,' maybe being an adult isn't to leave home, but to be able to be independent."
A Continuation of oh to be in love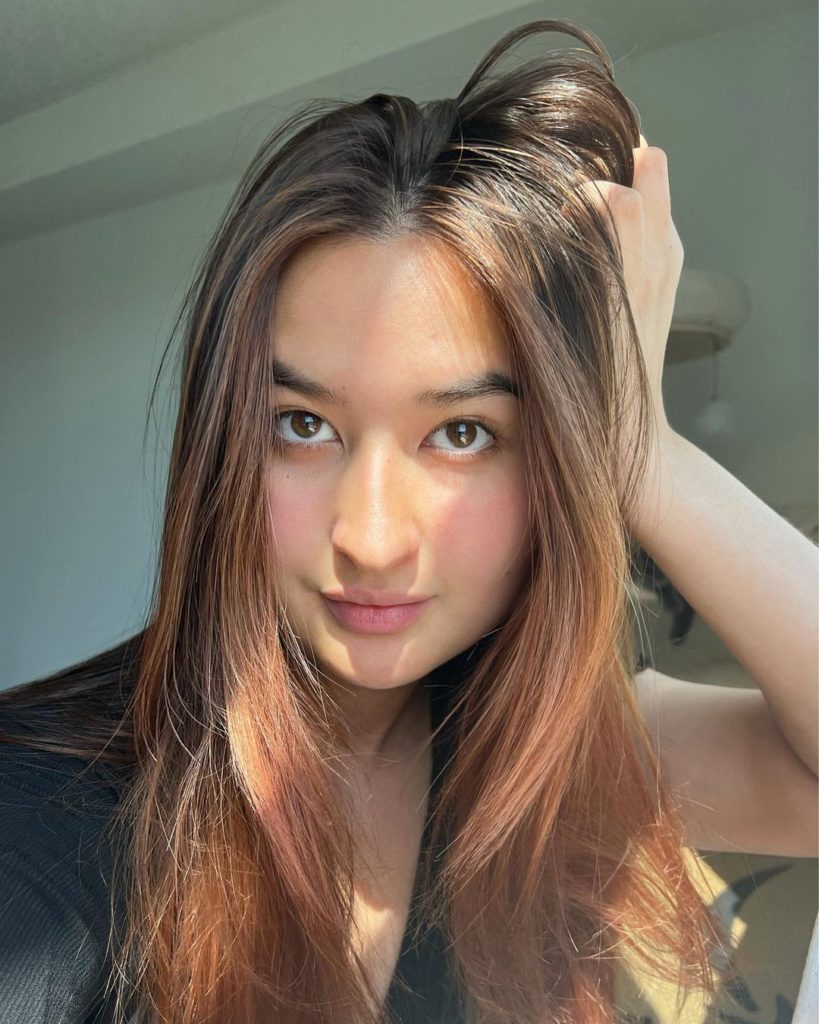 Almost as a bridge to her future works, "Breakfast in Bed" acts as a continuation of Poetri's latest EP oh to be in love. Holding that project as a dear musical endeavor, Poetri remains inspired by her works. "I think this song could have definitely fit in that project, but I'm really glad I was able to give it its own little spotlight," she said. In comparison to her past EPs, Poetri wanted to continue with this outlook, "if possible, I basically want to make oh to be in love the next project for the rest of my life because I love that sound so much."
On the journey to discover her voice as an artist, Poetri finds that writing music according to her vocal styles allows for authenticity to come through. "I don't need to compensate by doing belts and runs and I think this vibe really allows for that. It lets the lyrics speak for itself which I love," she said. Known for her descriptive lyrics and acoustic-style songs, fans have come to associate Poetri with a simple yet memorable sound. Poetri lets listeners fill in the story with their senses, and world building remains an important component to her songs. "You need to find a middle ground where it's poetic, but literal," Poetri describes.
photo courtesy Stephanie Poetri's Instagram
Mixing Genres and Moving Forward
Prior to conceptualizing her future works, Poetri reflected on her childhood inspirations. Thinking back to the "Tumblr" era of the internet, defined by artists such as The Arctic Monkeys, Halsey, The 1975, and Troye Sivan, she seeks to create her own sound which is reminiscent of that time. Light on instrumentals but heavy in imagery, she re-invents these conventions into her own sound, she wants to uncover a new side in the future. "I think my previous stuff is a little bit more pop, but I think it'd be cool to mix them together," said Poetri on blending the two genres.
With her background in visual arts, Poetri finds herself at an advantage due to her passion for creating. She posts her works on @menimenoart, and fans are given a peek into new facets of Poetri's imaginative mind. Art continues to be an outlet to supplement her music, "It's another way for me to find motivation to create certain stuff in songs, which I find really fun."
Finding joy in having the opportunity to create music, she expressed gratitude for her listeners. "Now what I want to do is make songs that could fit their playlists. I feel like whenever somebody has a playlist, it's like making a soundtrack to whatever part of their life they're in. So that's what I want to do." As she reflected on her position in life, she noted that songwriting showcases her continuous growth as a person. "You can tell how much more comfortable I am in writing without following the norms about writing. I do what's cool to me and what feels fun, rather than what I think people expect," she said.
While creating a playlist for listeners' lives, "Breakfast in Bed" is a healing addition. "I feel like this song has a good middle ground where you're not supposed to feel sad from it, but you're supposed to feel calm," she begins. "It's for those days when you're staying at home and you just want a little background music without having to worry."
Want more on Poetri? Follow her on Instagram, Twitter, TikTok, Youtube, and Spotify to keep up with her latest news and music.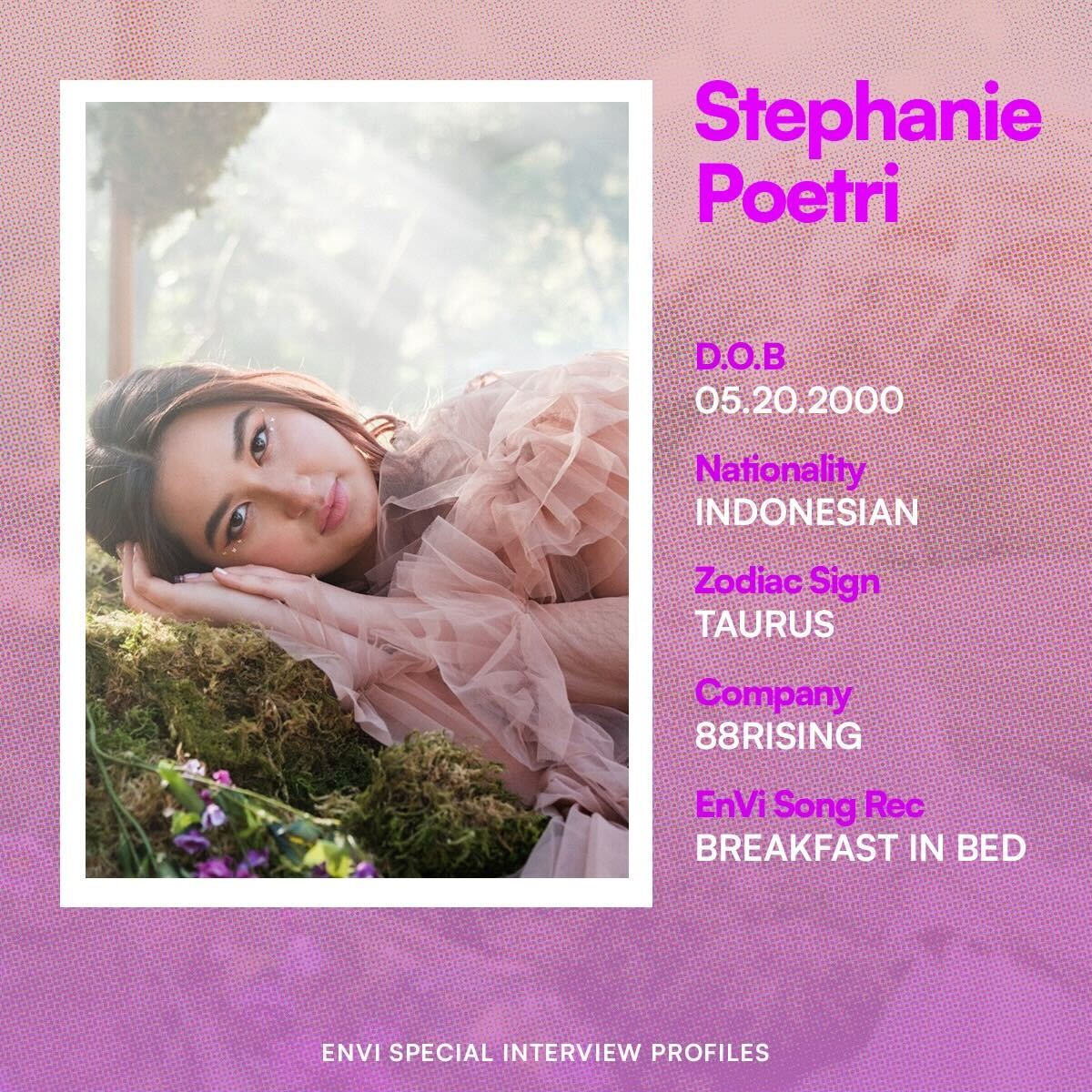 Interested in discovering more artists? Check out our Artist Spotlight on Gal Musette here!