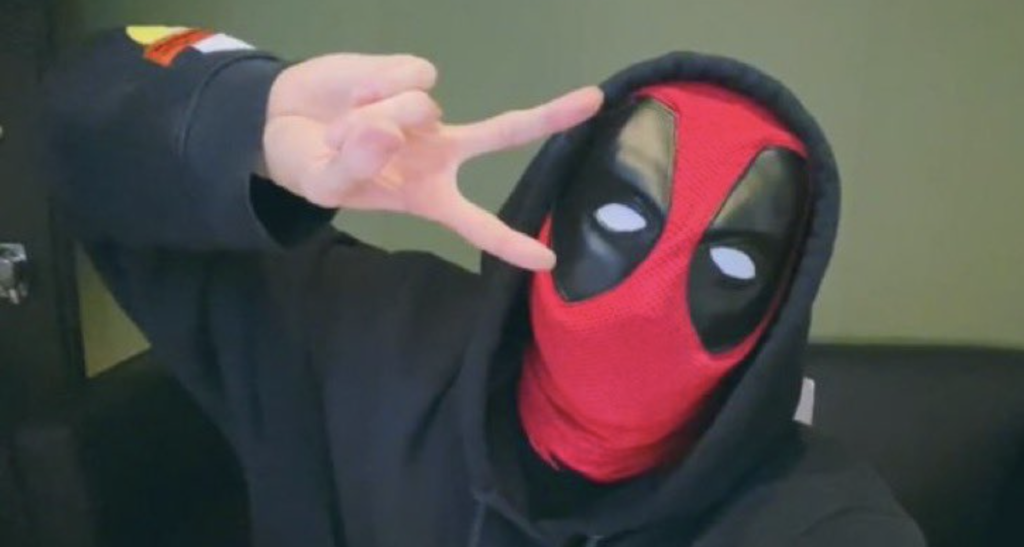 By Arquala | @arquala_davis
Deadpool actor Ryan Reynolds and K-pop group Stray Kids' leader, Chan, formed an unexpected friendship through various tags and mentions with the help of their fandom, Stays, on Twitter.
On top of streaming for MNET's show Kingdom: Legendary War, Stays witnessed first-hand the heartening interactions between Reynolds and the eight-member K-pop boy group. Fans of both Marvel and Stray Kids used this opportunity to share insights about each other's fan spaces and provide support.
The Kingdom Performance that Broke the Internet
Thursdays have become battlegrounds within the K-pop fandom space as boy groups BtoB, ATEEZ, Stray Kids, SF9, The Boyz, and iKON battle for the top spots during Kingdom: Legendary War. With show-stopping performances that include intricate stage props, complex choreography, and unique concepts, Kingdom had fans energized to get their favorite groups to the top of the leaderboards.
On May 20, Chan updated his bubble status—a messaging app for artists to interact with their fans—with "Brace Yourself, It's Gonna Be A Good One," heightening anticipation. Later that day, MNET finally dropped the full version of the Stray Kids performance "신뚜두뚜두," a mash-up between BLACKPINK's hit track "DDU DU DDU DU" and Stray Kids' fire title track "God's Menu."
Stray Kids' performance was inspired by Deadpool and featured group member Felix starting the show with the "Maximum Effort" highway clip, wearing a Deadpool mask with twin swords strapped to his back. To mimic the video, Felix doodled with crayons while listening to "God's Menu" through a headset. Seemingly oblivious to his surroundings, Felix began singing the chorus before noticing the camera pointed at him and sparked up a conversation with the viewers. Before he joined the rest of the members, Felix said, "Today I think something crazy's gonna happen," unknowingly foreshadowing the events that would take place in the coming days.
Stays on a Mission
Stays set out to get Reynolds' attention after Chan stated on Vlive earlier that week that the Hollywood actor probably didn't know he existed. On top of streaming the performance, Stays baited the Deadpool star and his fans to notice the boy group by spreading a rumor about a trailer for Deadpool 3 that was leaked, when it was actually linked to the Stray Kids performance.
It didn't take long for Reynolds to notice the commotion after fans saw that he liked a tweet that linked the "신뚜두뚜두" performance and a fan edit combining Deadpool's "Maximum Effort" highway clip with Felix's version.
— 리노 (@Ieeknow) May 20, 2021
Reynolds replied to the fan edit twice, first with twin swords and again with the popular Deadpool catchphrase "oh hello @stray_kids," tagging the boy band and sending fans on a frenzy. With the minor mention, Stays hurried to notify Chan about the tweet, hoping the K-pop star would notice before he went to sleep for the night.
Not too long after, Chan changed his bubble status again to "From now on I am, Chris Reynolds," letting fans know that he was very excited with a bubble message that consisted of many lines of "hehehehehehehehe." As a response the official Stray Kids account replied to Reynolds, continuing the dialogue that Deadpool used in the highway clip.
Some Deadpool fans were slightly curious and looked into the boy band with the help of Stays. 
Ryan Reynolds really has me going down a rabbit hole of this kpop group called "stray kids"….. never thought I'd be here but ¯_(ツ)_/¯

— jacob (@ajcbos) May 20, 2021
Welcome to Stray Kids Jacob, enjoy your stay sir (the fans are really lovely, they'll shower you with love and kindness) https://t.co/PbURW17Ctk

— Dave (@DavidMackayy) May 20, 2021
The Shocking Aftermath
Once the streaming period ended for the performance recordings on May 23, Chan went on Vlive to record episode 107 of Chan's Room, an event that he has hosted every Sunday evening to spend time with Stays. Chan mentioned how excited he was that Ryan noticed the group and how he would love to get an autograph from the famous actor. 
As specified in the Vlive title including "Special Guest?," Chan acted as if he was talking to someone out of view to only leave and return on screen wearing a Deadpool mask. Fans were quick to joke about the special guest, better known as Chan's new name "Chris Reynolds." 
special guest pic.twitter.com/lvqVnBCiMv

— Seungmin 승민 BR (@KSMBRAND) May 23, 2021
Pretty sure this is not officially licensed merchandise @stray_kids but we'll allow it! pic.twitter.com/uVnoOEUwAn

— Deadpool Movie (@deadpoolmovie) May 23, 2021
i just know the other members are laughing their asses off rn

— nini (@pixiehyunie) May 23, 2021
Stays have done it once again. Shortly after Chan's Vlive broadcast ended, fans were able to help Chan meet another one of his goals as a huge Deadpool fan by reaching out to Reynolds about Chan's autograph request. Reynolds topped the lighthearted interaction by directly tweeting to Chan and mentioned his autograph with a photo of his signature written across a shiny bottle of Aviation American Gin.
Two things.

First, I have your autograph right here, Bang Chan. Will send to you this week.

Second, as a new @Stray_Kids fan, can I get an autograph? #NewFavouriteAustralian pic.twitter.com/uoiwTthoHp

— Ryan Reynolds (@VancityReynolds) May 23, 2021
chan went from "ryan reynolds probably doesn't even know i exist" to ryan reynold's favorite australian pic.twitter.com/C4tpQpqQh4

— katie ? (@channietreks) May 23, 2021
As a result of this heartwarming interaction, Reynolds followed Stray Kids on their Twitter and Instagram accounts and added Chan's bubble message status to his personal Instagram story. If that wasn't enough, the verified Maximum Effort Deadpool account owned by Reynolds also signed up for Chan's personal bubble message service, completely shocking fans in the process.
maximum effort indeed sir pic.twitter.com/V2rpcTlfXs

— ?? div (@thrccracha) May 23, 2021
BANG CHAN WAS NOT KIDDING WHEN HE SAID "BRACE YOURSELF
ITS GONNA BE A GOOD ONE" THIS IS STRAY KIDS WORLD DOMINATION pic.twitter.com/5NVrqcSmBv

— angela ♡ treasure (@fluffshyunie) May 22, 2021
While the Reynolds and Chan interaction was the highlight of the week, Reynolds was not the only person to notice Stray Kids. IU also shared a Kingdom performance of Seungnim's breathtaking vocals on her Instagram story and Jurassic World replied to a tweet that pointed out I.N's dinosaur tattoo. Hugh Jackman also managed to sneak in a response, joking about Reynolds' as a new fan and greeting Felix in the process. Ryan Reynolds even made the effort to correct a news source with the appropriate handle for tagging the group on Twitter, further showing the respect he had for the group.
"what's your biggest flex as a stay" RYAN REYNOLDS IS IN THE SAME FANDOM WITH ME

— elle (@skzmarveI) May 23, 2021
Is today real?

— 찡 (@haetbithyun) May 23, 2021
no because a lot of things are happening in stayville i can't even sleep what if beyonce goes live and starts busting out lee know's falsetto from levanter

— ًsari ? 4° (@mazeinmiroh) May 23, 2021
With so much accomplished in a short time frame, Stays are looking forward to more interactions and exciting content to come in the near future.
all in the span of just three days pic.twitter.com/X7DFB8Ft2C

— 리노 (@Ieeknow) May 23, 2021
Enjoyed this fun interaction? Read more about Chenle's experience as a Golden State Warriors fan and his surprise appearance at the Dub Hub.
Thumbnail Courtesy of JYP Entertainment