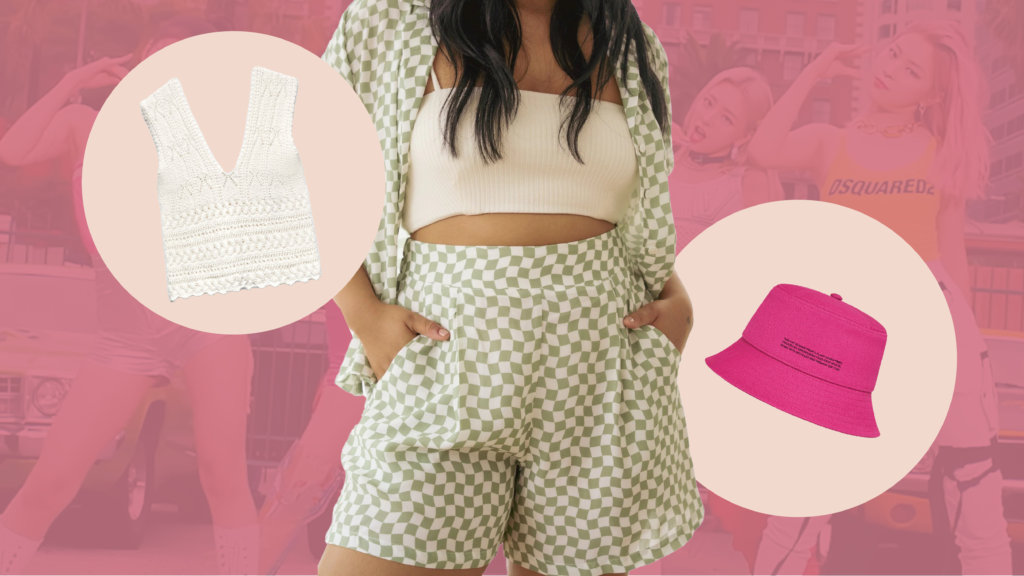 Summer is here and we are looking forward to having fun in the sun this year! From celebrating the end of school to kicking off a much-needed vacation, all it can take is the perfect playlist and confidence-boosting clothes to make this season one to remember. Inspired by iconic K-pop songs of the summer, EnVi's got you covered when it comes to sprucing up that summer wardrobe.
If you like "ICY" by ITZY — Vibrant Hues
This summer, it's all about color! Released during NYFW last year, Pantone's official fashion color trend report declared that this upcoming summer season is jam-packed full of vibrant, playful colors. In their music video for "ICY," ITZY sings confidently about never being afraid to stand out from the crowd. Just like the women of ITZY, don't be afraid to play around with color! With hues like Innuendo Pink, Poinciana Red, Tangerine Orange, and more, add a pop of color to neutrals or make a bold statement with your wardrobe.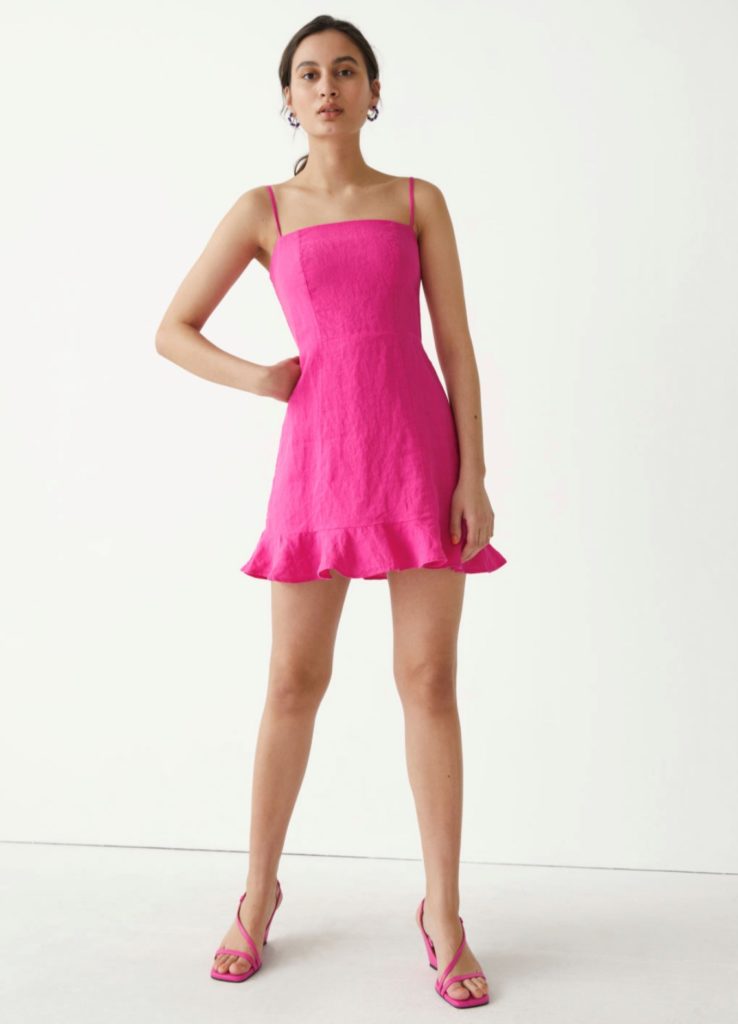 & Other Stories
Ruffled Strappy Mini Dress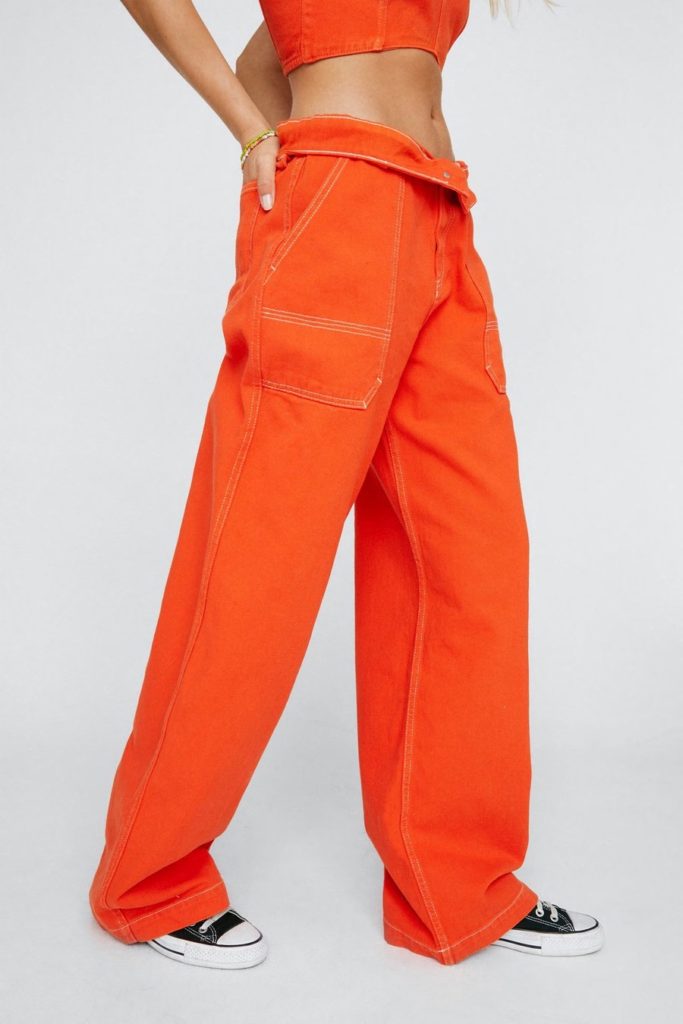 Nasty Gal
Contrast Stitch Utility Jeans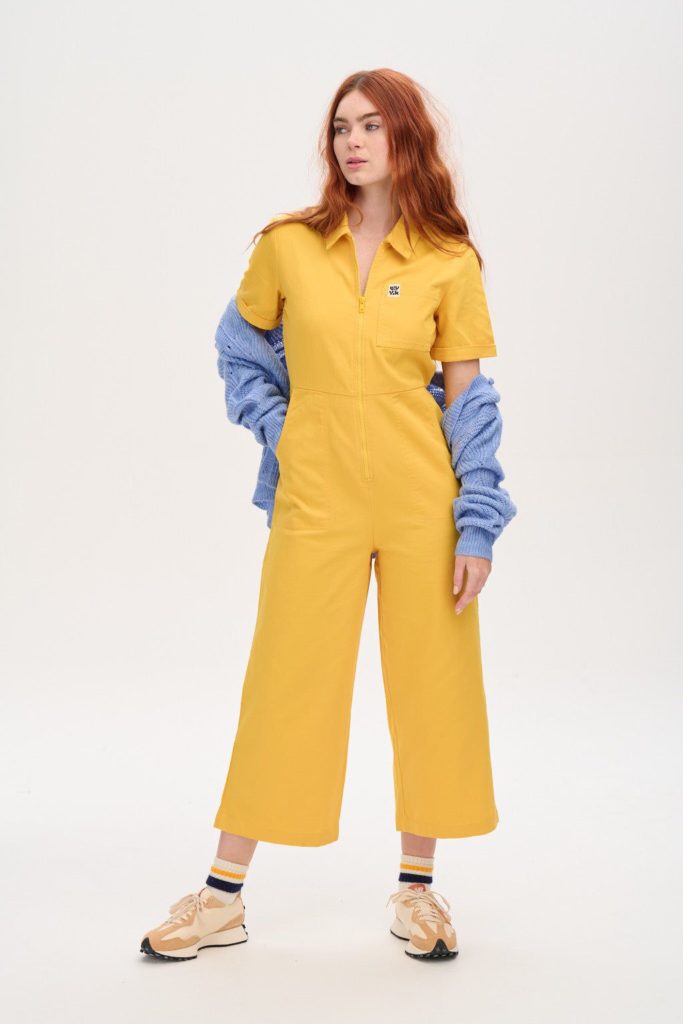 Lucy and Yak
Ragan Jumpsuit in Freesia Yellow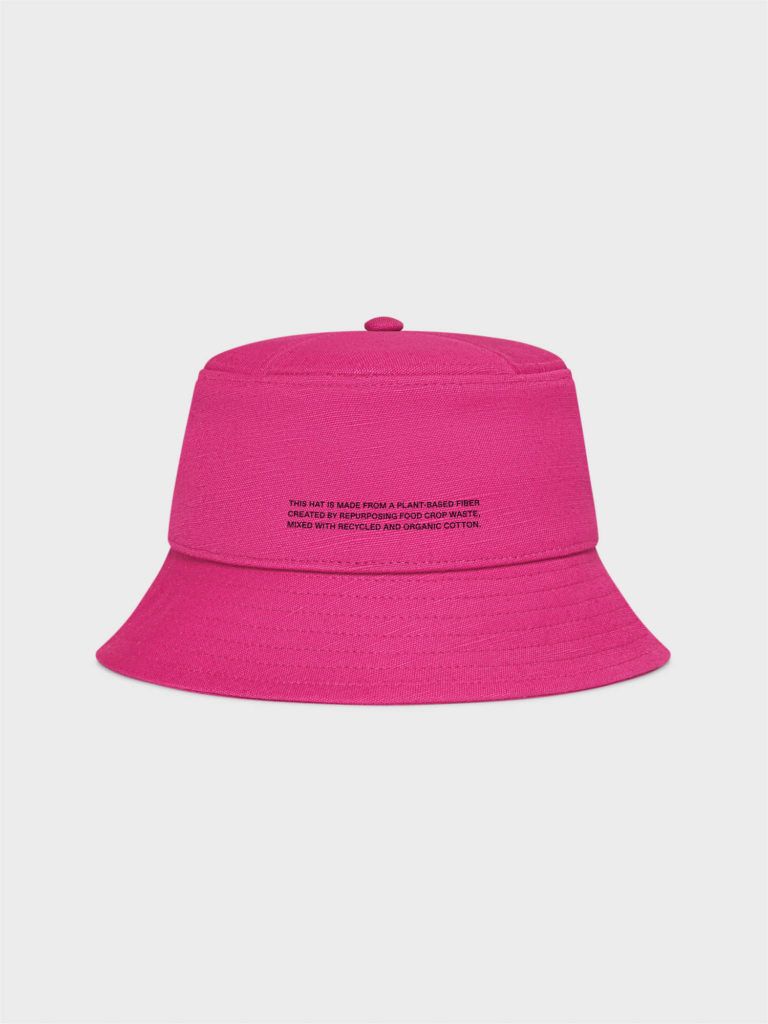 PANGAIA
Oilseed Hemp Bucket Hat
If you like "Beatbox" by NCT DREAM — Printed Pants
Sing an ode to the 90s this summer by grabbing a pair of funky, printed pants! In the music video of NCT DREAM'S newest single, "Beatbox," printed pants are a staple, whether the Dreamies are hanging out with friends or getting down on the dance floor. Get creative with your outfit and choose your favorite prints to show off this summer, or better yet—grab an old pair of pants, some fabric paint, or markers, and make it a fun DIY project with your friends! This trend is all about expressing yourself and getting experimental with your clothes.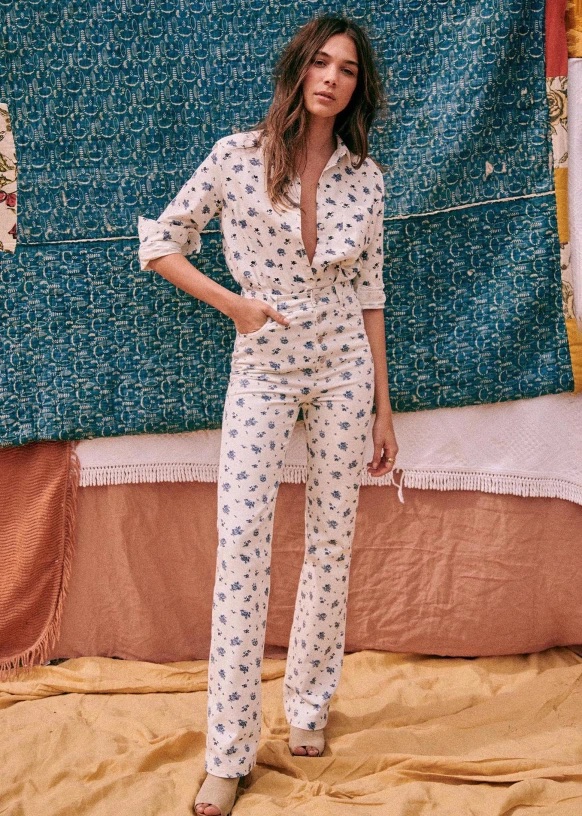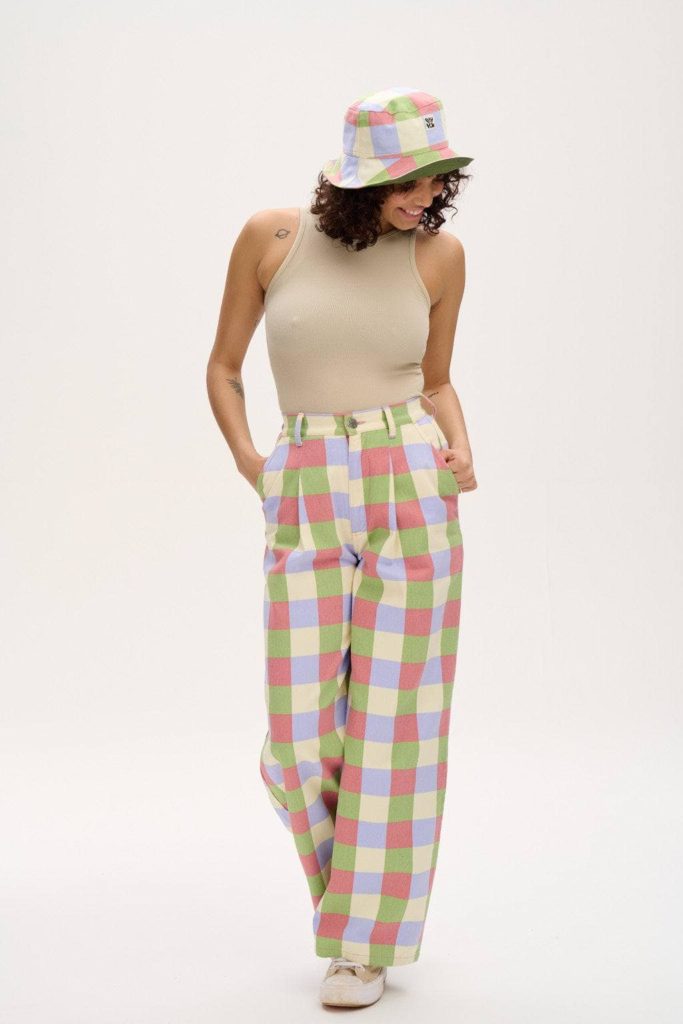 Lucy and Yak
L.E. Cole Jeans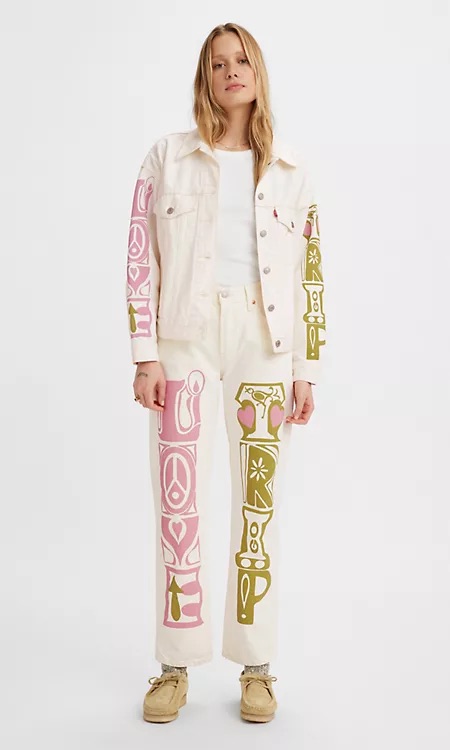 Levi's
501 '90s Crazy Legs Women's Jeans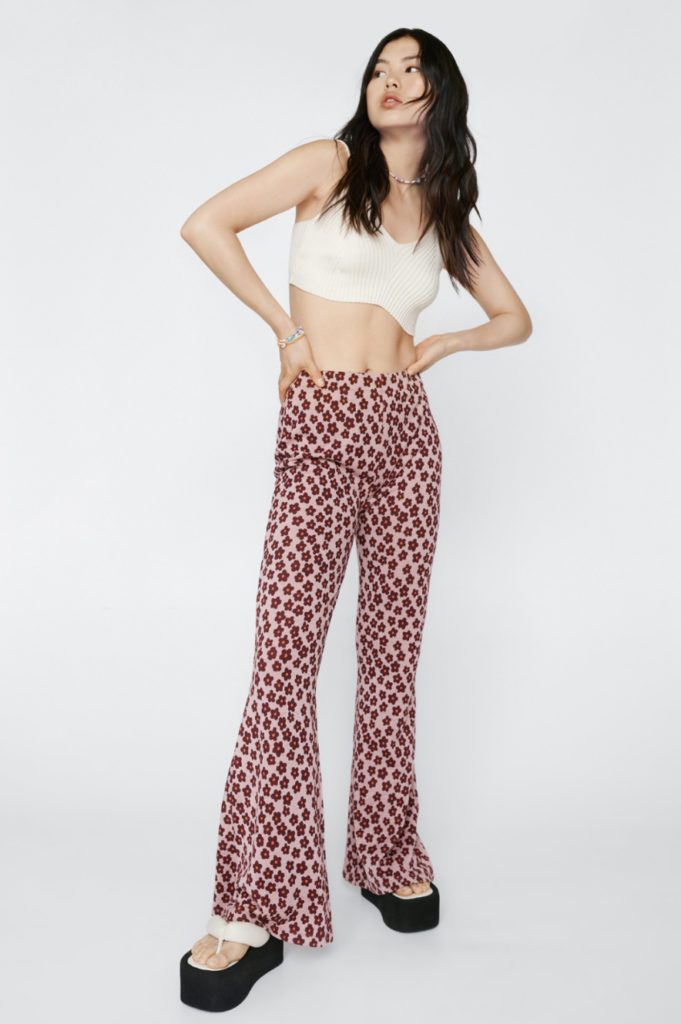 Nasty Gal
Jacquard Floral Print Flared Pants
If you like "Hello" by JOY of Red Velvet — Crochet
Going on a road trip? Get inspired by "Hello" by JOY and her 70s-inspired crocheted outfits! Crochet is a big trend this summer and with good reason. Crocheted tops and dresses are a great way to stay cool if you are a big fan of knitwear. Just like printed pants, this trend presents an easy DIY project while you are on the road. You'll reach your destination in no time and have a great outfit to show for it!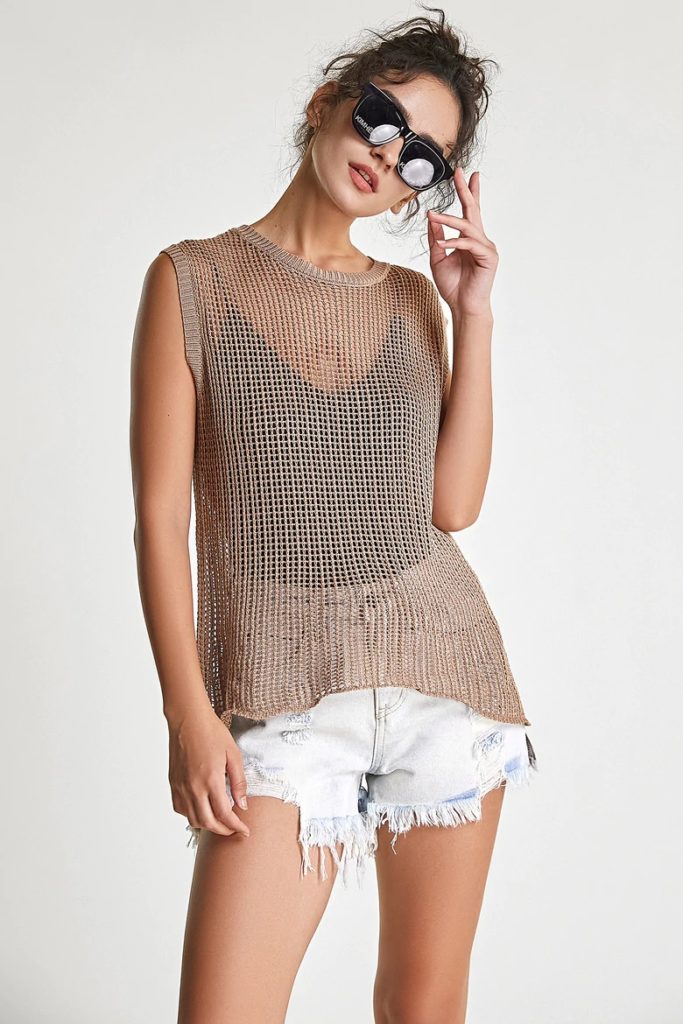 J.ING
Tan Crochet Longline Tank Top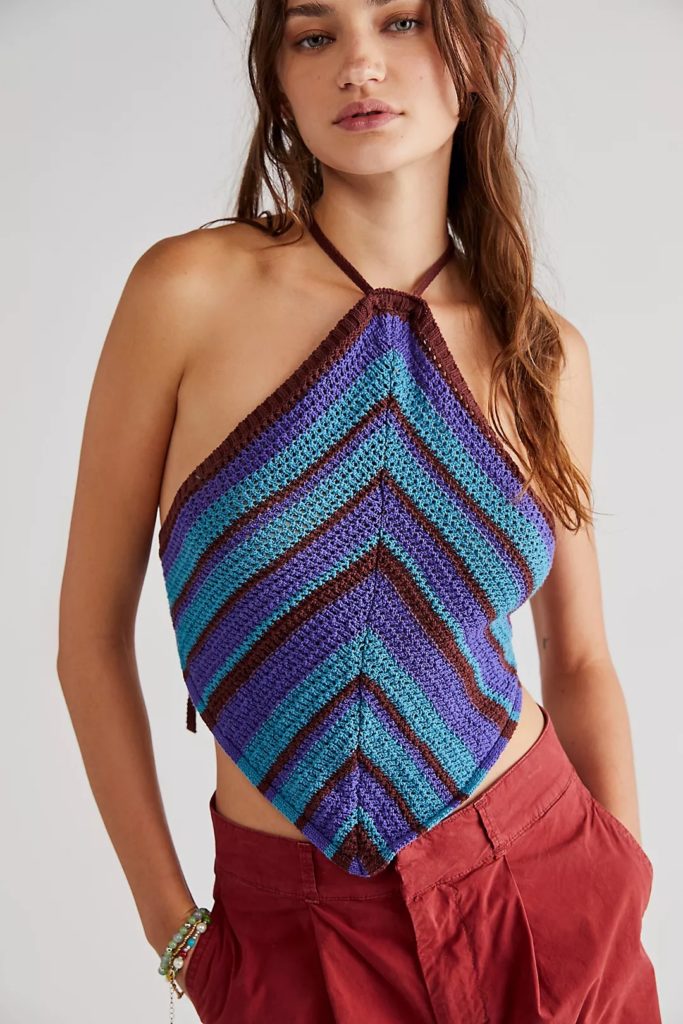 Free People
June Striped Fauxchet Sweater Halter Top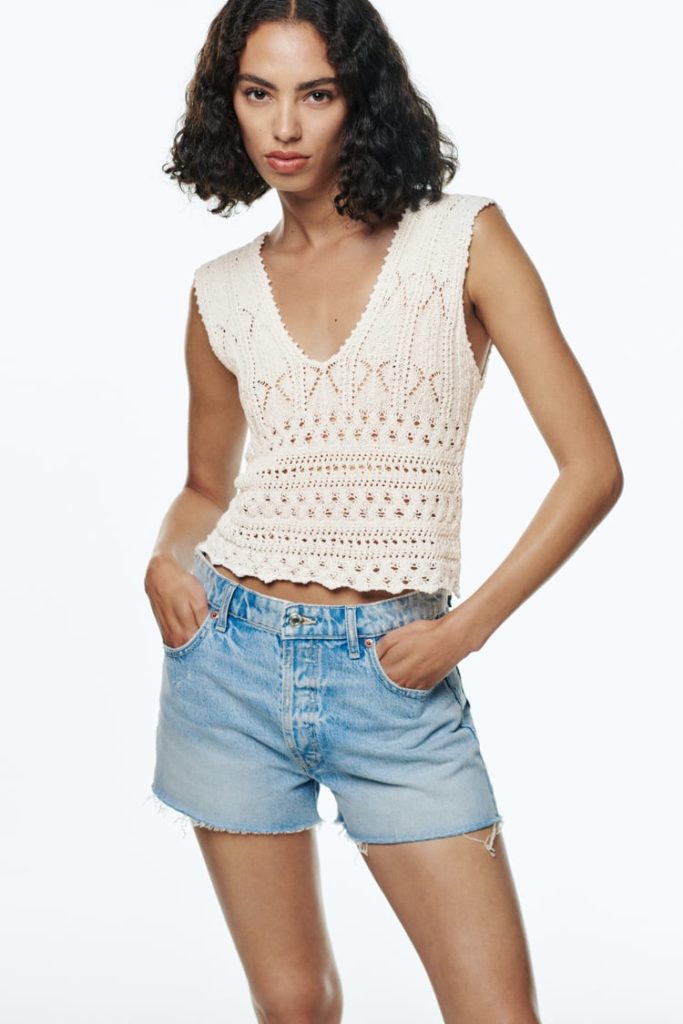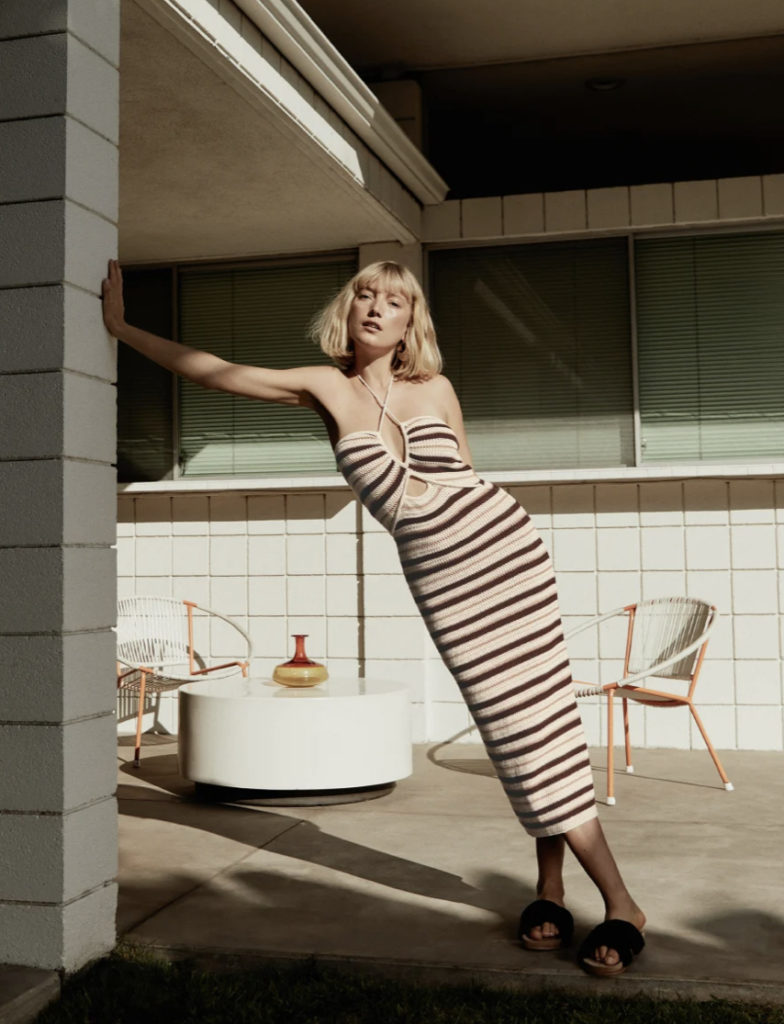 Reformation
Venete Open Knit Dress
If you like "Dance the Night Away" by TWICE — Tube Tops and Dresses
Nothing defines summer more than getting together with friends and dancing the night away together. Tube tops and dresses are a great way to be comfortable while also being fashionable! Dress up or dress down these versatile closet staples depending on the occasion. Pair a top with some jeans for daytime excursions (don't forget your sunscreen!), or easily slip on a tube dress with your favorite accessories to go with the perfect nighttime getaway.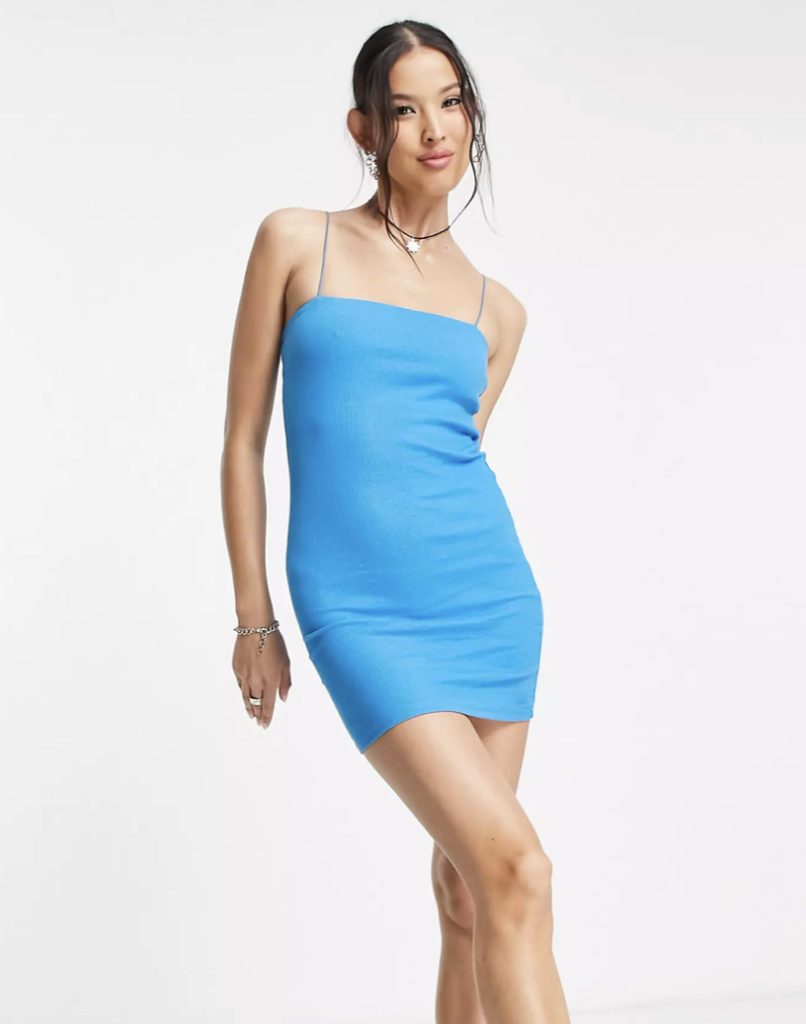 Pull&Bear
Square Neck Body-conscious Mini Dress in Blue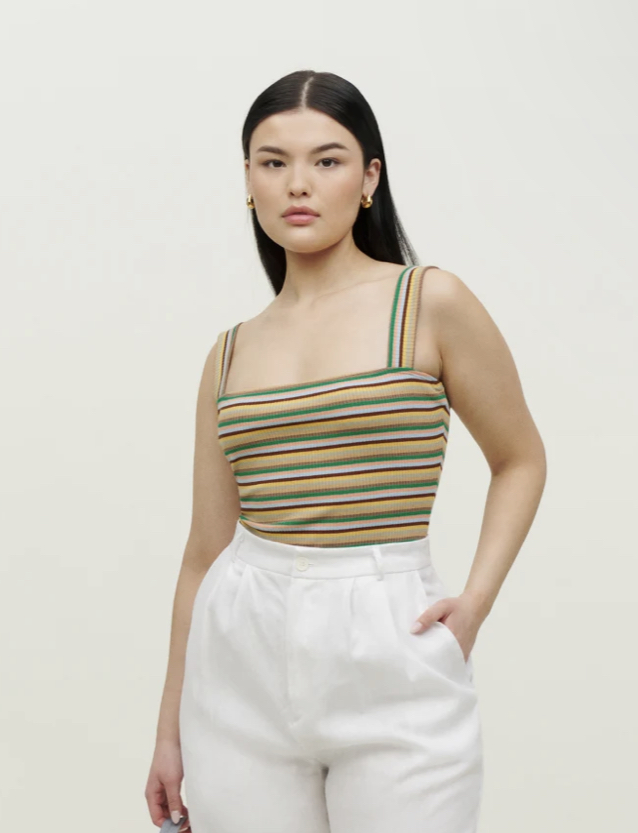 Reformation
Canyon Knit Tank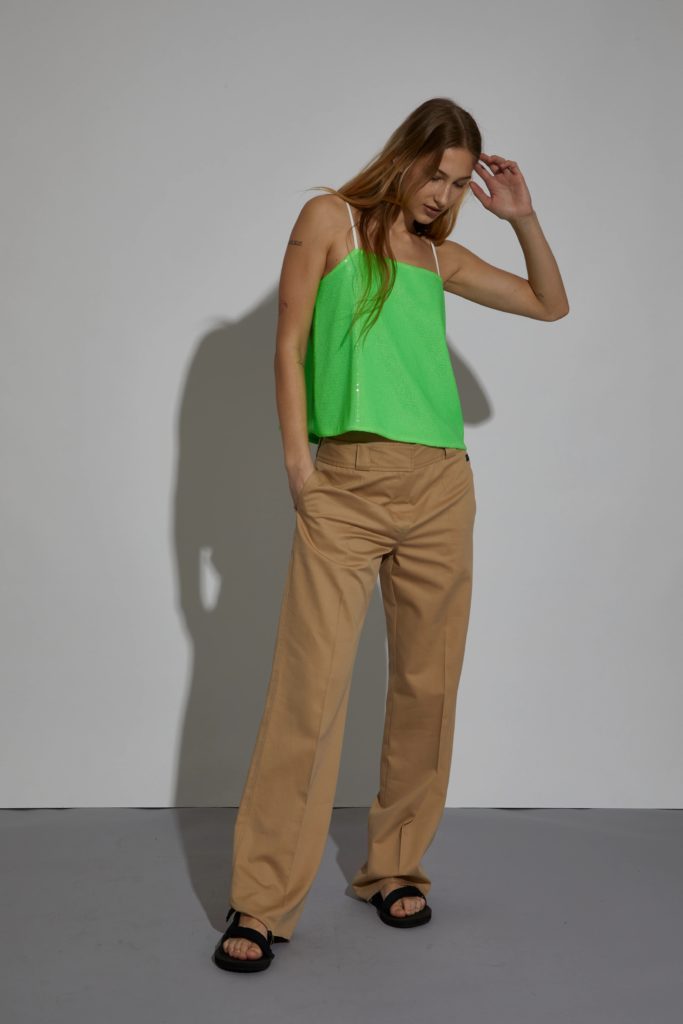 SAINT ART
Sloane Sequin Top, Limeade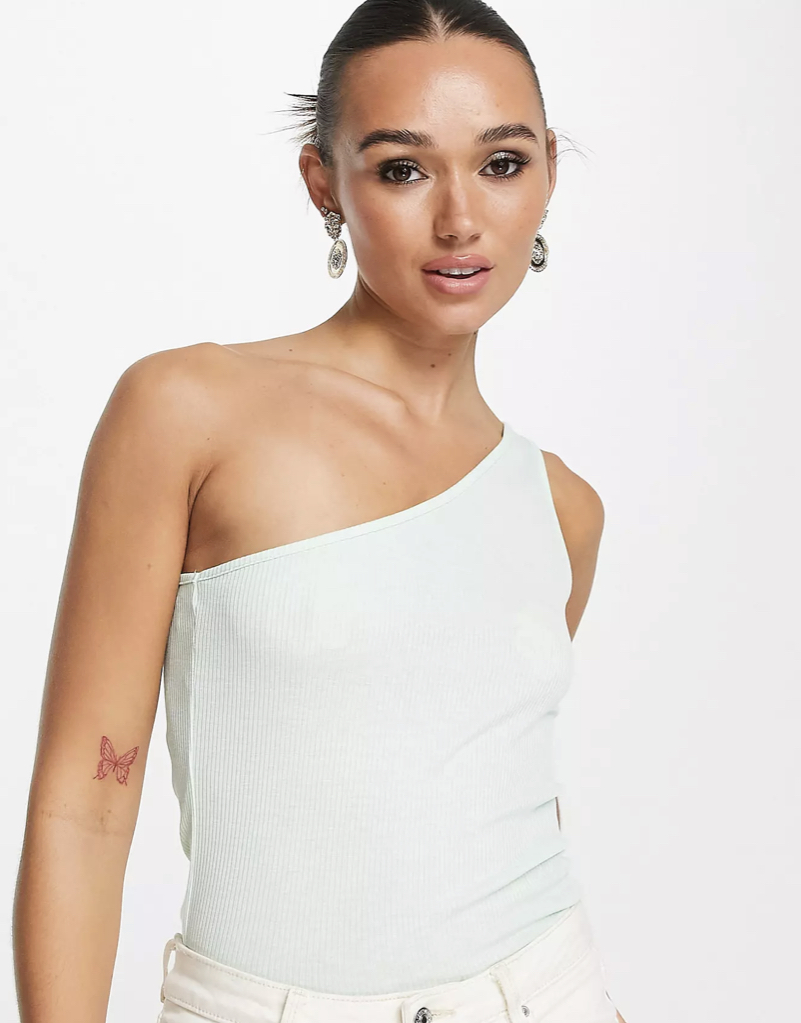 ASOS
Vero Moda One Shoulder Top in Green
If you like "Low Low" by TEN & YANGYANG of WayV — Monochromatic Sets
Need a quick and effortless way to look fashionable? Take a page out of TEN and YANGYANG's book from their music video for "Low Low" and go monochrome! Monochromatic sets are a fun way to be stylish while also keeping things low maintenance. Just like TEN and YANGYANG, use two-piece sets as a way to add that pop of color or utilize neutral tones for a more elegant and classic approach.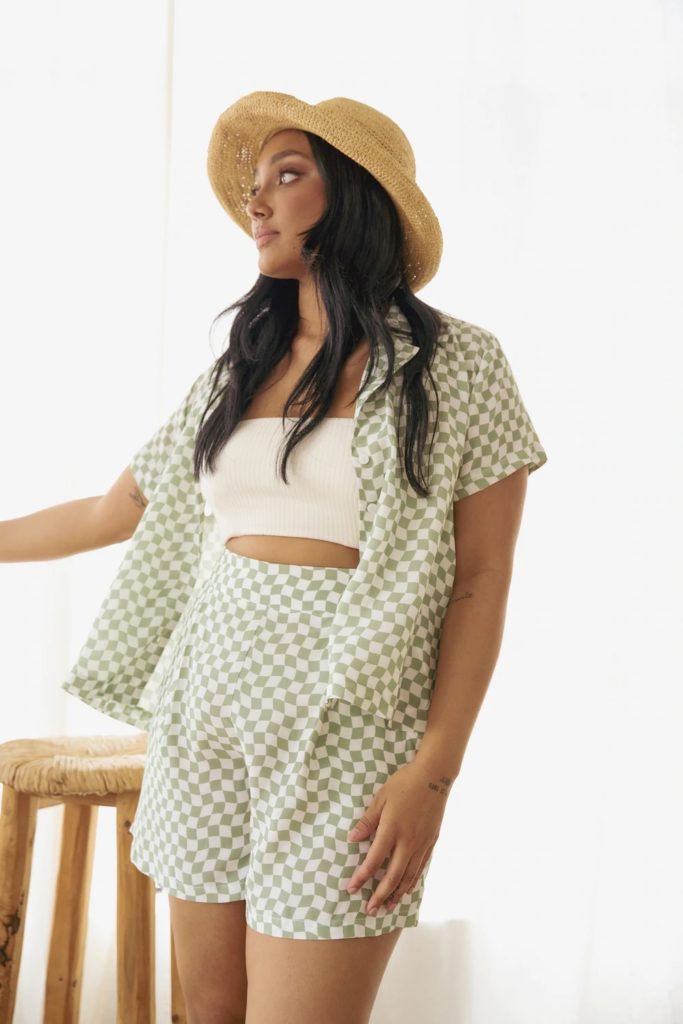 Whimsy + Row
Lena Top in Sage Check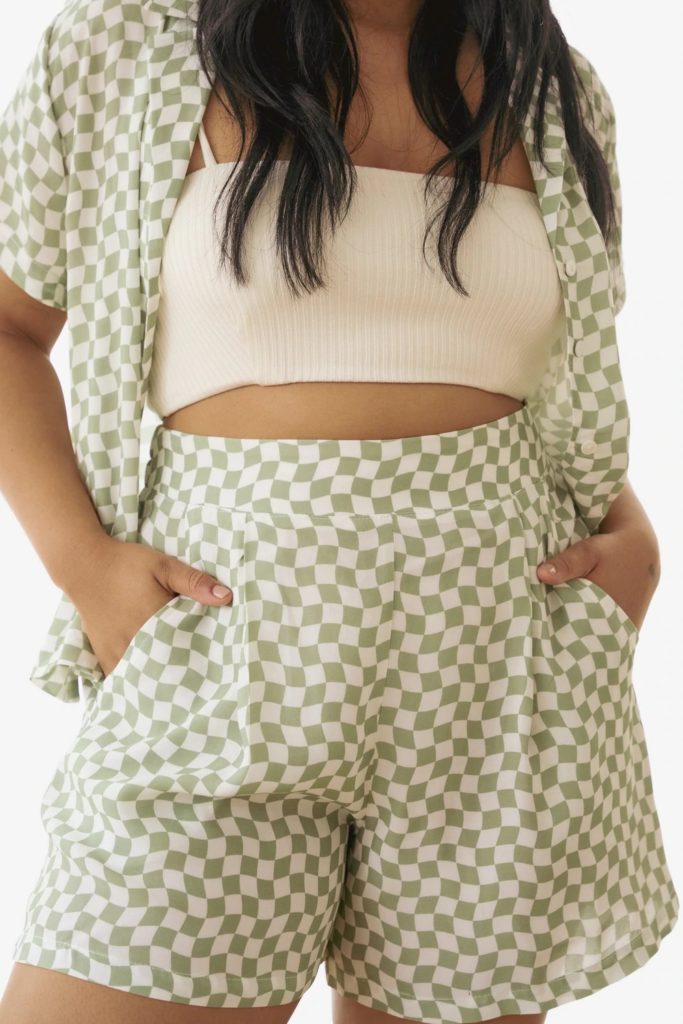 Whimsy + Row
Valentina short in Sage Check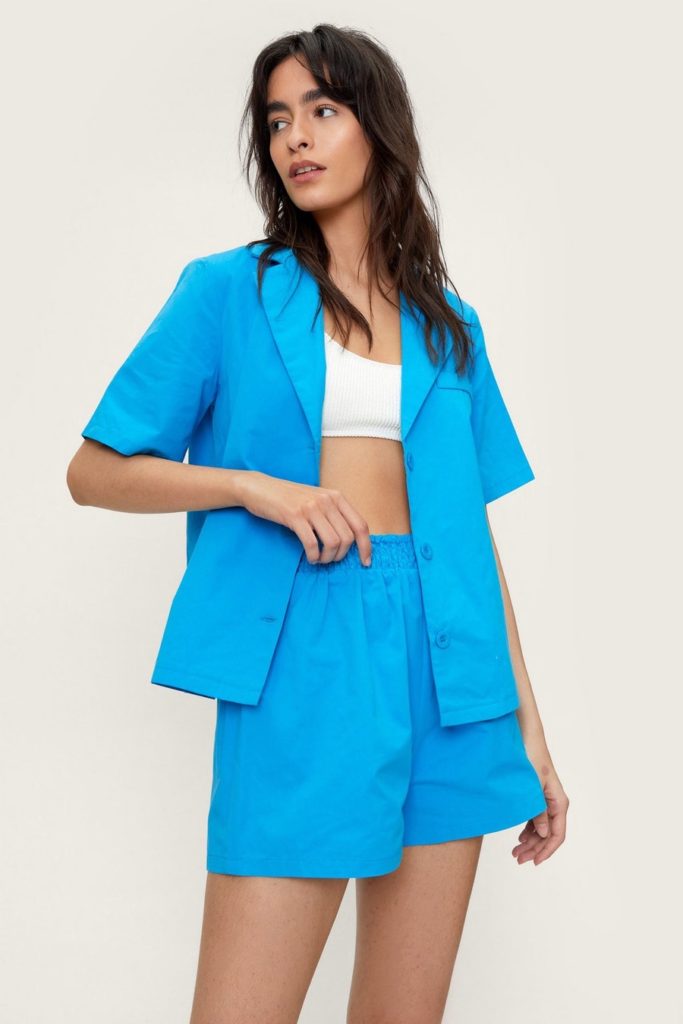 Nasty Gal
Short Sleeve Poplin Co-ord Shirt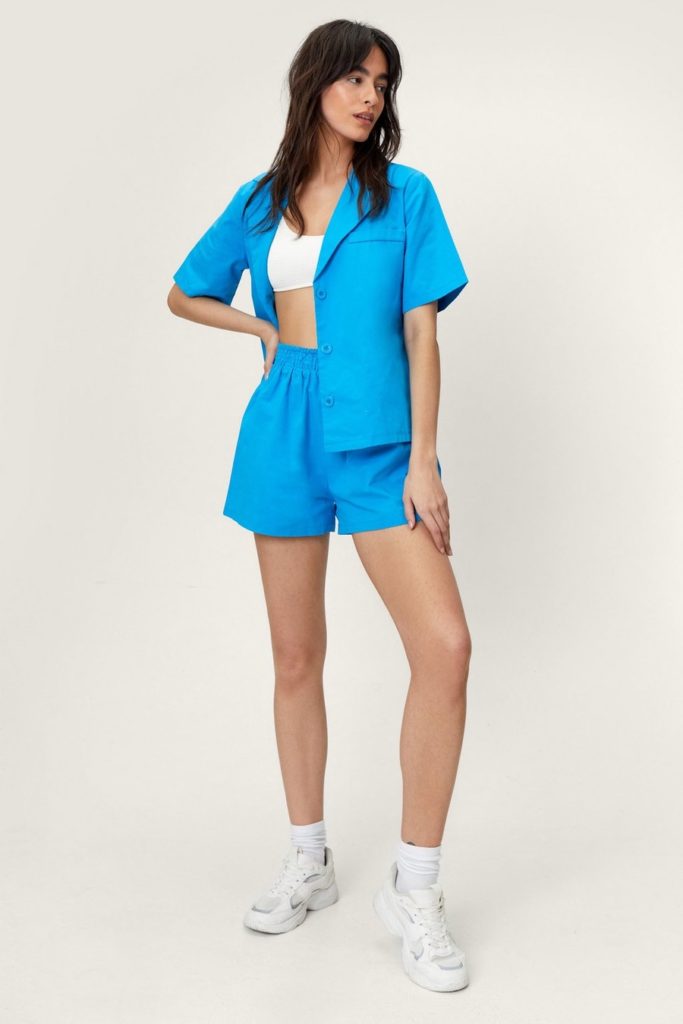 Nasty Gal
Poplin Co-ord Shorts
Whether you're spending the season getting some much-needed R&R or making enough memories to last a lifetime, we hope the clothes you wear make you look and feel confident in your own skin! Happy summer!
This article originally appeared in our Summer Issue, be sure to read it here!
All products featured on EnVi are independently selected by our editors. However, we may earn a commission from qualifiying purchases.