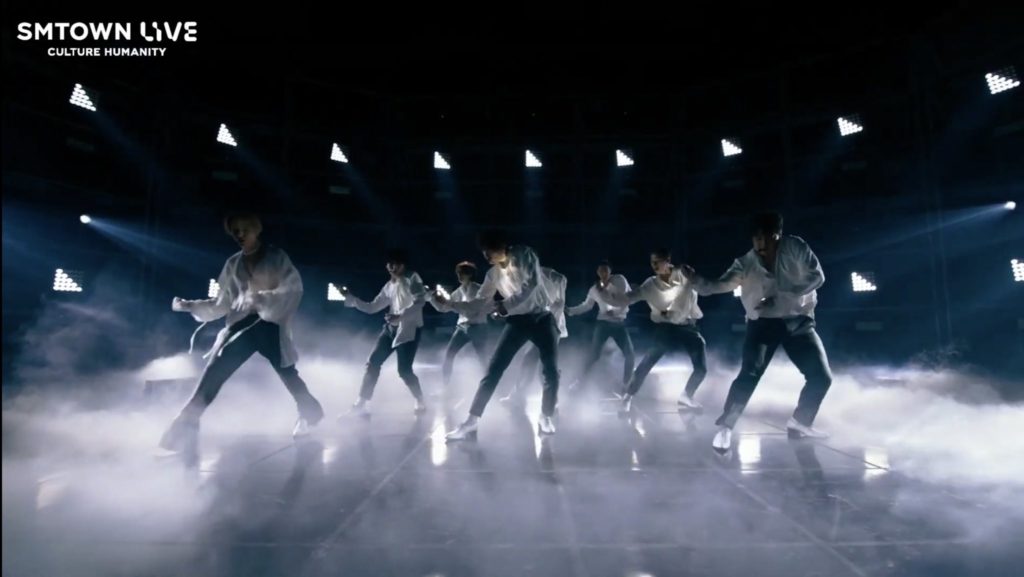 By Arushi Tandon | @arushiwrites
Super Junior, one of SM Entertainment's veteran senior groups, debuted in 2005. They have been in the K-Pop industry for almost 15 years now and made it a point to prove that with their equally electrifying and moving performances at the SMTOWN LIVE Culture Humanity online concert.
They kicked it off with Super Junior D&E—consisting of members Donghae and Eunhyuk—who gave a truly nostalgia-inducing performance of their 2015 hit "Growing Pains." Following that, SuJu's vocal kings aka K.R.Y unit (Kyuhyun, Ryeowook and Yesung) gave a very heart-warming stage for their ballad "When We Were Us." Afterwards, two high-energy performances by the entire group with "Super Clap" and "2YA2YAO," which left fans wanting more.
Super Junior definitely delivered with their most memorable and impactful performance of the evening, "Burn The Floor," The stage was captivating with a solid choreography matched with bulbs as props, adding on to the overall performance level.
"Burn The Floor" is a song from their new album coming out later this month, marking their 15th year anniversary.
Fans on Twitter were as excited and blown away by Super Junior.
Some fans were concerned about the weather conditions regarding Leeteuk's outfit:
Others enjoyed the way SuJu 'leaked' their upcoming comeback:
Some were in disbelief about the set list (mood tbh!):
Their stage presence was a highlight, among other things such as:
Potential fans were also seen appreciating 'Burn The Floor':
Based on the fan reactions and the level of performance, we truly aren't surprised Super Junior's stages were so memorable and brilliant. We're stoked for their upcoming comeback and stages to come in 2021!