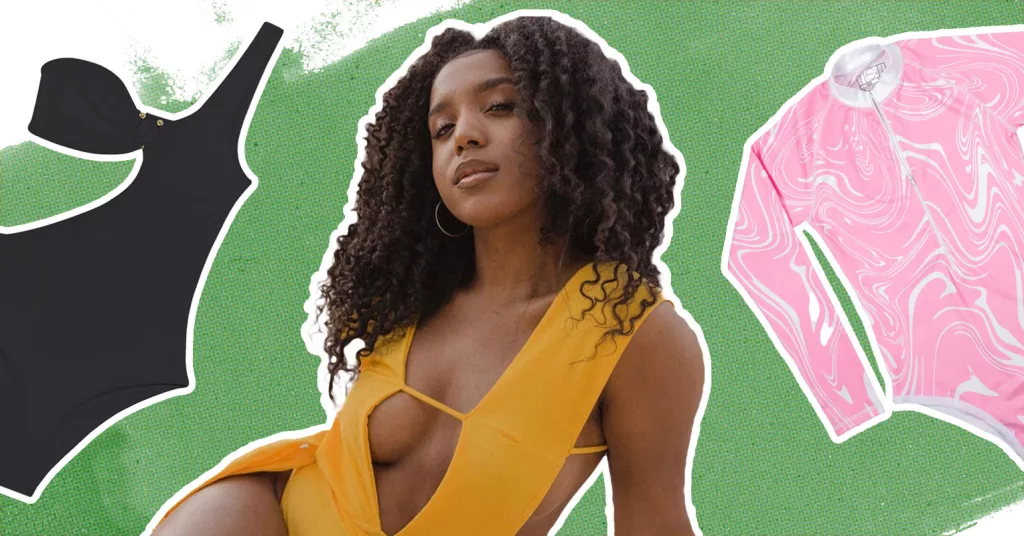 In honor of Earth Month, and as we transition from chilly weather into warmer weather, we are highlighting Black-owned sustainable swimwear brands that are making a positive impact on the fashion industry and the environment. As fast fashion companies continue to mass produce poor-quality pieces revolving around fleeting trends, these brands work hard to design and produce timeless pieces with high quality, sustainability, and inclusivity kept in mind.
Arrow + Phoenix
Arrow + Phoenix (A+P) prides itself as a conscious lifestyle brand founded by New Orleans native, Kayla Bell. Bell started designing swimwear in her youth when she was met with the difficulty of finding swim tops that fit her cup size. As such, A+P offers a multitude of designs and a large range of cup sizes from A to H. Every piece at A+P is handmade to order in Paradise, Nevada with recycled materials. The brand makes sure to continue its conscious efforts even in the process of mailing. They use recycled materials such as wrapping products in recycled paper and sending them out in recycled mailers. They even offer a program where buyers can mail in their old bikinis and get discounts on their next purchase. Arrow + Phoenix offers sizes XS-4XL.
Formation Recommendation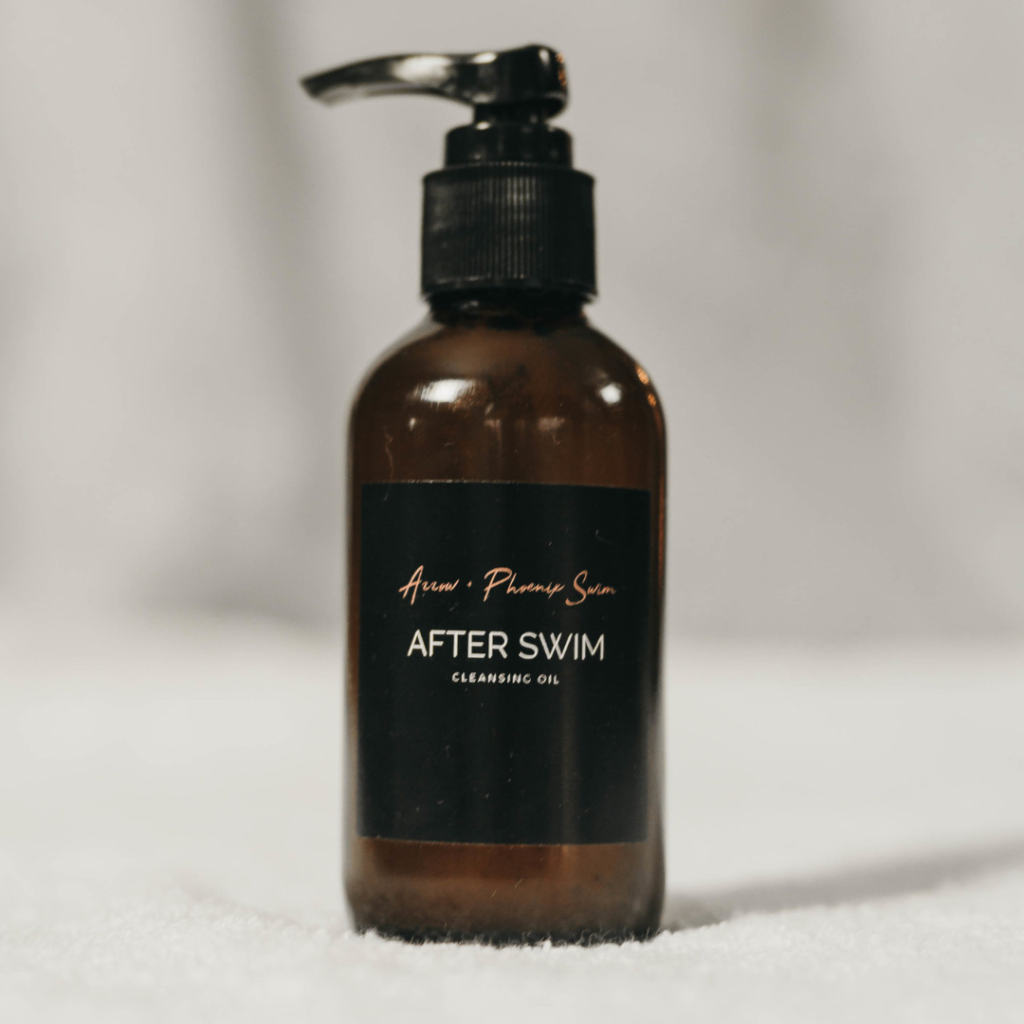 Arrow + Phoenix
After Swim Cleansing Shower Oil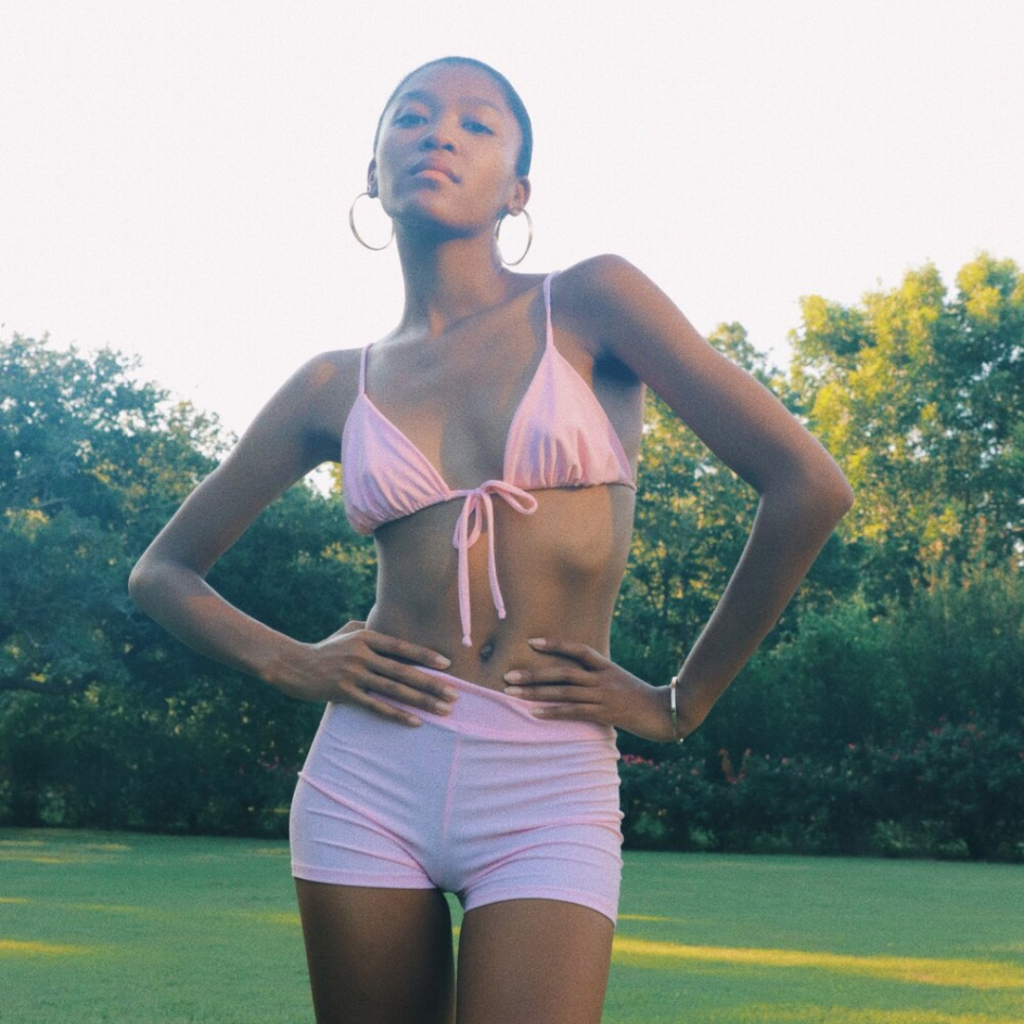 Arrow + Phoenix
Gigi Bottoms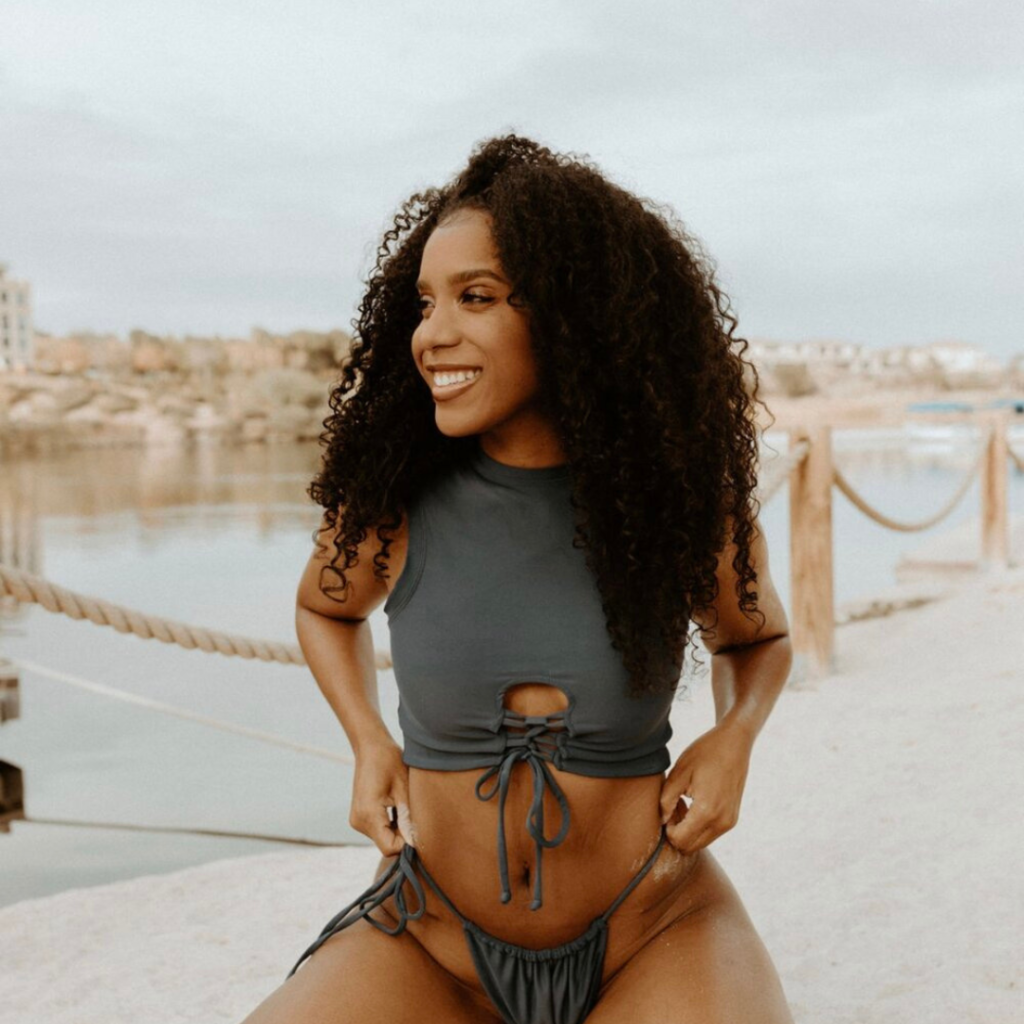 Arrow + Phoenix
Connor Top


Bold Swim
Founder, Tiffany Asmoah, is very transparent when it comes to her brand, Bold Swim, and how they practice sustainability. The brand uses Amni Soul Eco® fabric which is a biodegradable yarn. Bold Swim lists every material they use with the help of in-depth graphics, even explaining how sustainable the packaging is. The brand also donates every five dollars to one of its partners, Amplify, which shares the same view, caring for the Earth's environment. Bold Swim offers size XS-3XL.
Formation Recommendation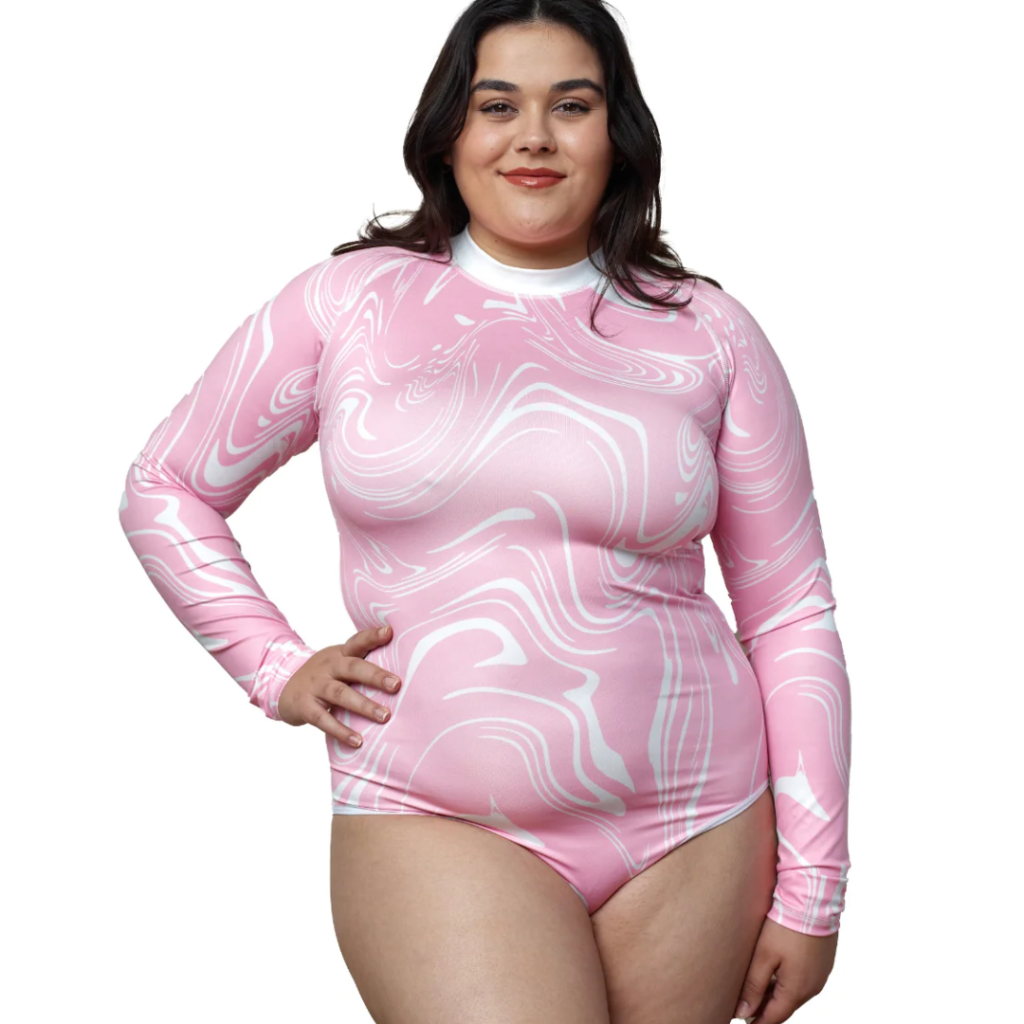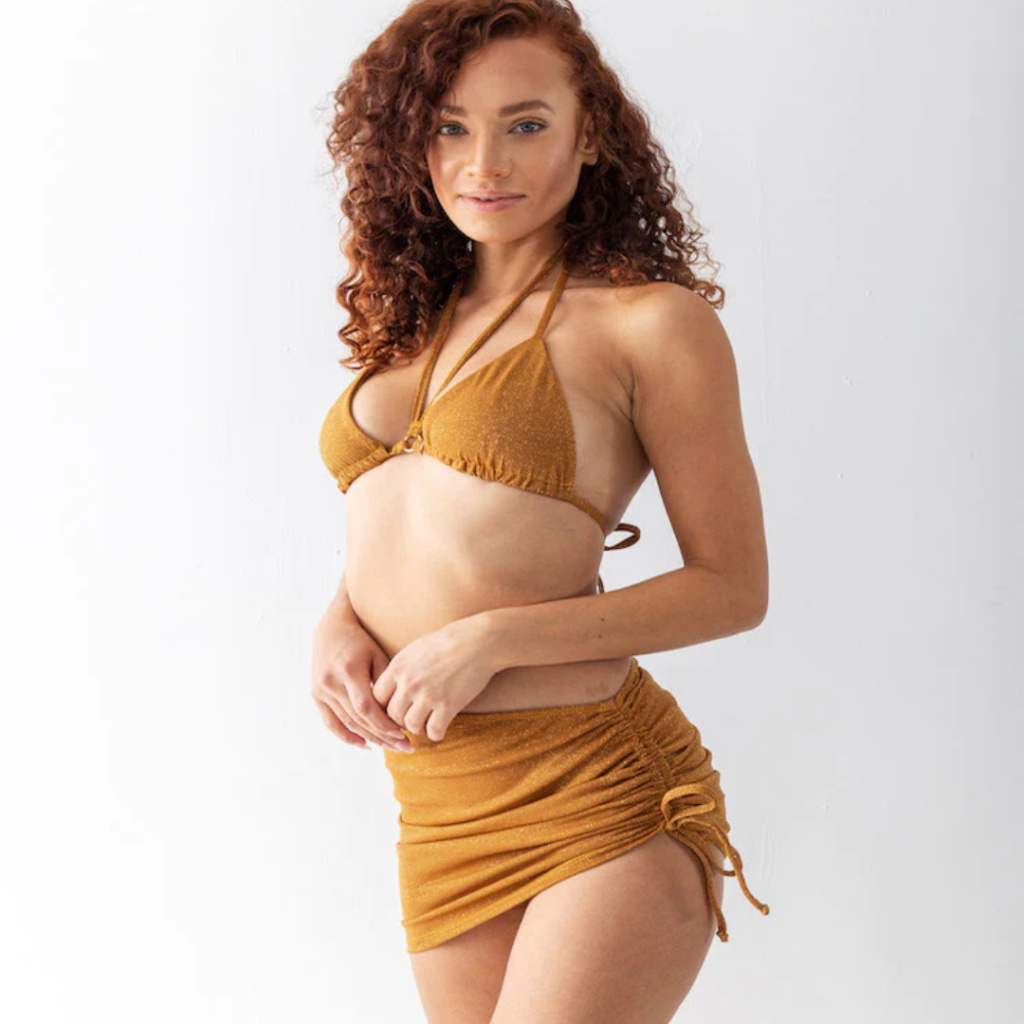 Bold Swim
Gold Dust Sarong Skirt
Jade Swim
"The right cut of jade brings out beauty. It's classic with an edge." Founded by Brittany Kozerski, Jade Swim offers simple yet luxurious designs. All items are designed in New York, then produced in California. The swimsuits come only in solid colors, as it requires less water in the creation process than patterned fabrics would. Kozerski's pledge to sustainability extends from production to the process of carbon-neutral shipping. Jade Swim offers sizes XS-L.
Formation Recommendation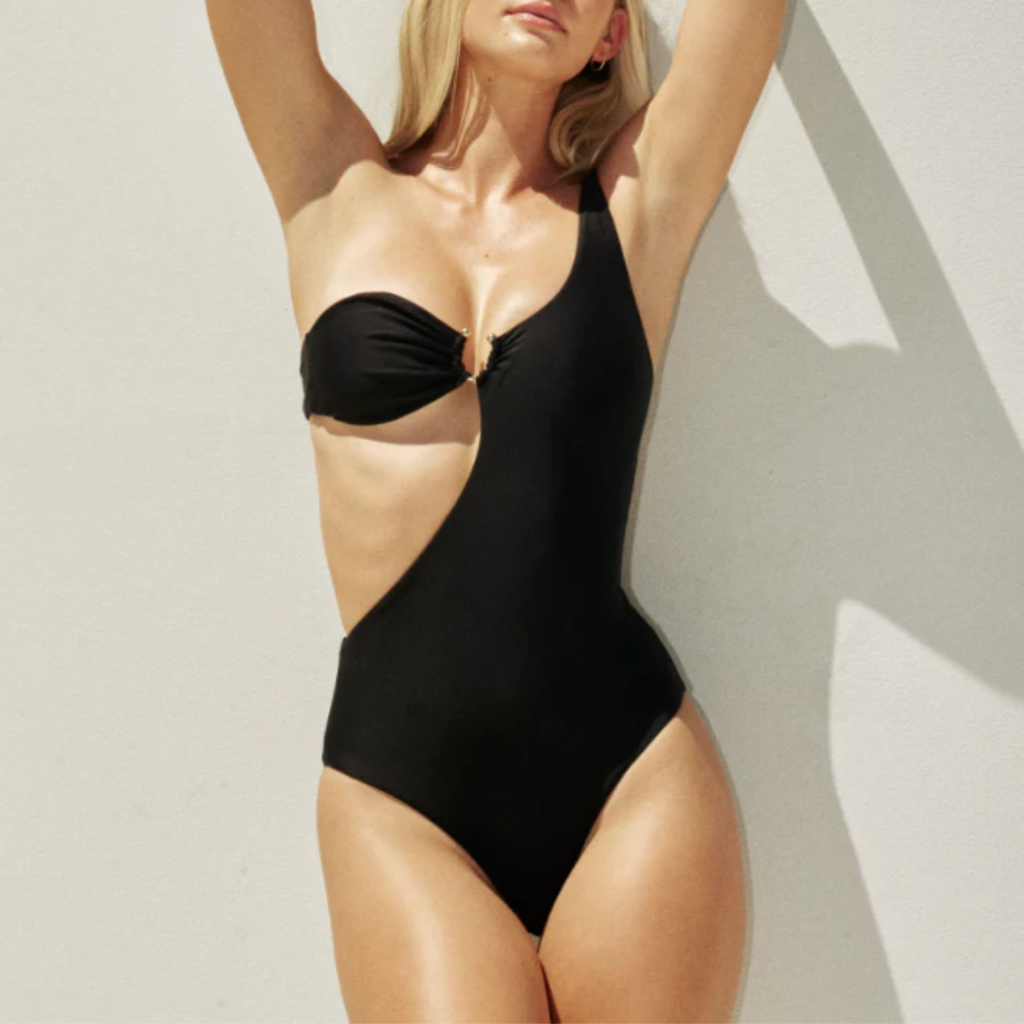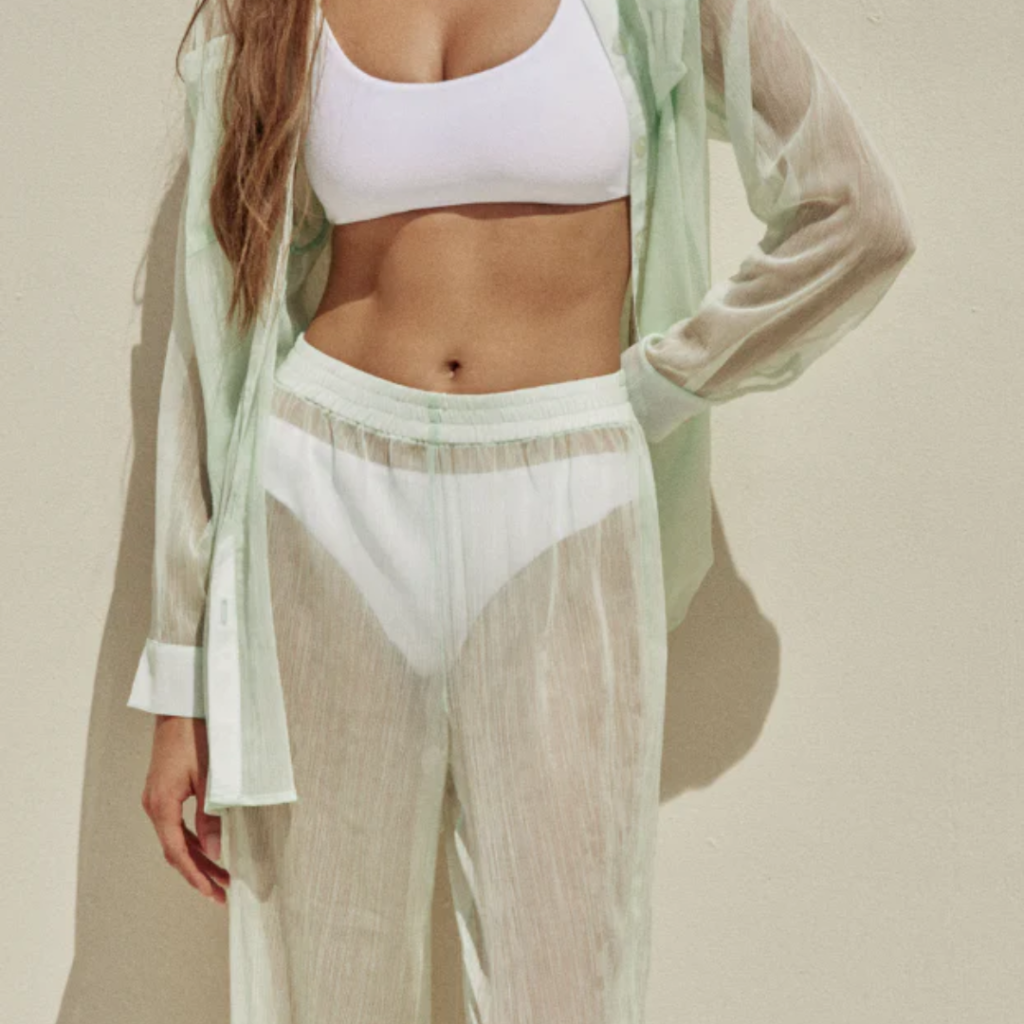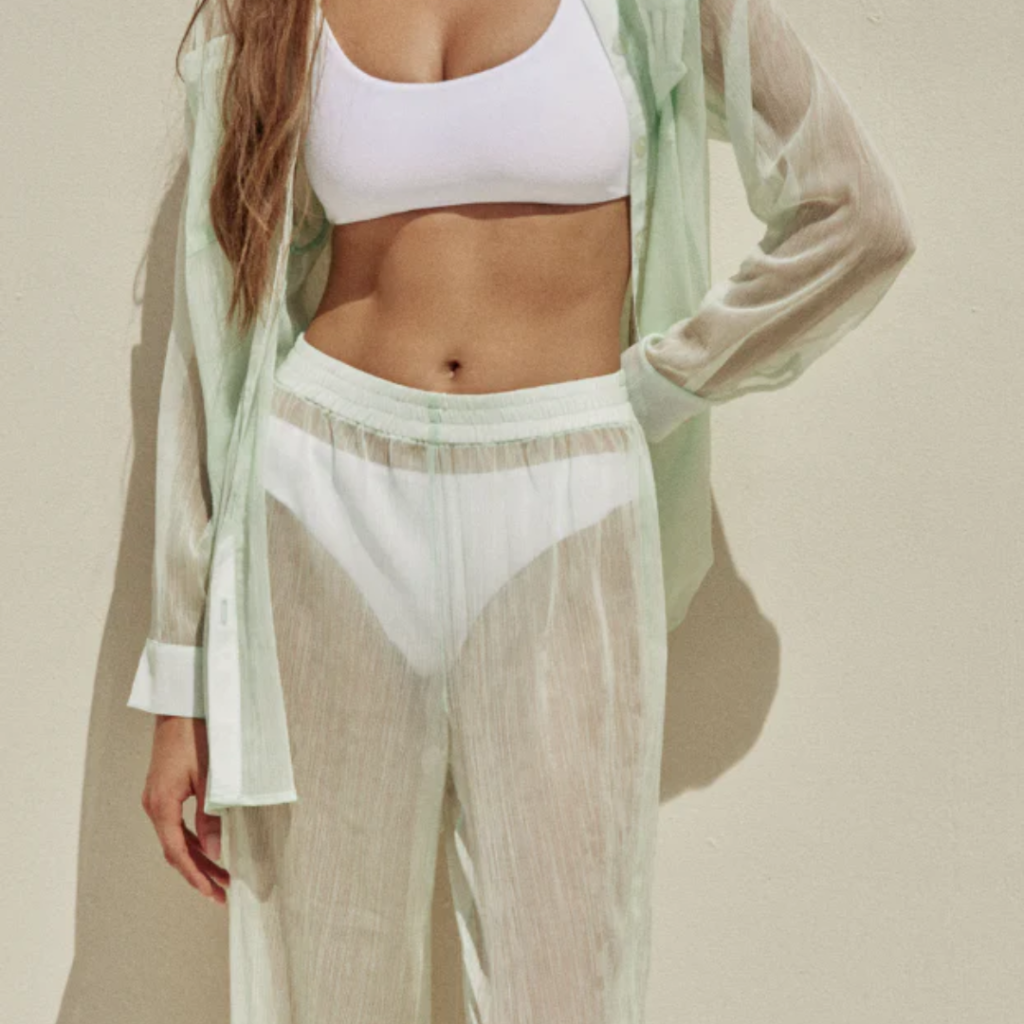 lemlem
Liya Kebede, an Ethiopian supermodel and actress, founded lemlem after a trip back to her home country. The name stems from the Ethiopian language, Amharic, and means "to bloom." While visiting Ethiopia, Kebede was inspired by the local artisans and the intricate Ethiopian woven patterns. She wanted to create a vibrant and fun clothing brand with pieces that you could wear no matter the occasion. lemlem is committed to being as sustainable as possible. Every piece is 100% responsibly produced in Africa, even upcycling leftover fabrics and creating items like scrunchies, pouches, and rugs. lemlem partners with local artisan workshops that provide safe work environments, living wages, social protections, and more. lemlem offers sizes XS-L.
Formation Recommendation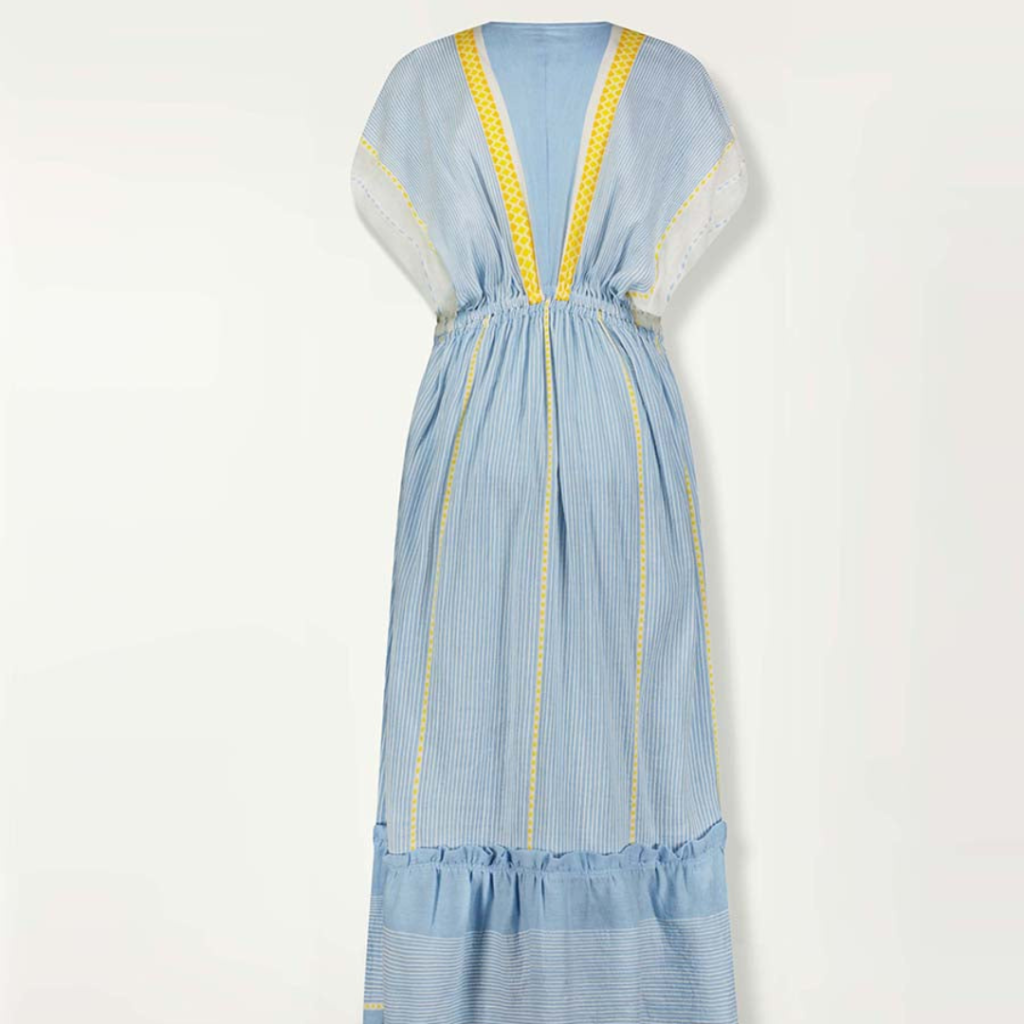 lemlem
Jemari Plunge Neck Dress
lemlem
Lena Ballet One Piece


Selfish Swimwear
Designer and founder, Naomie Caron wants to empower women of all ages and shapes. She created Selfish Swimwear to help women step out with more confidence and style in their swimwear while keeping sustainability in mind. Every piece at Selfish Swimwear is handmade locally in Montreal, Canada with the utmost attention to detail. Selfish Swimwear even provides a repair service with a one-year warranty on all pieces, in case a buyer comes across any problems. They use chlorine-resistant fabric made from recycled fibers so that each piece lasts longer, compared to nonchlorine-resistant fabrics. Selfish Swimwear offers sizes S-2XL.
Formation Recommendation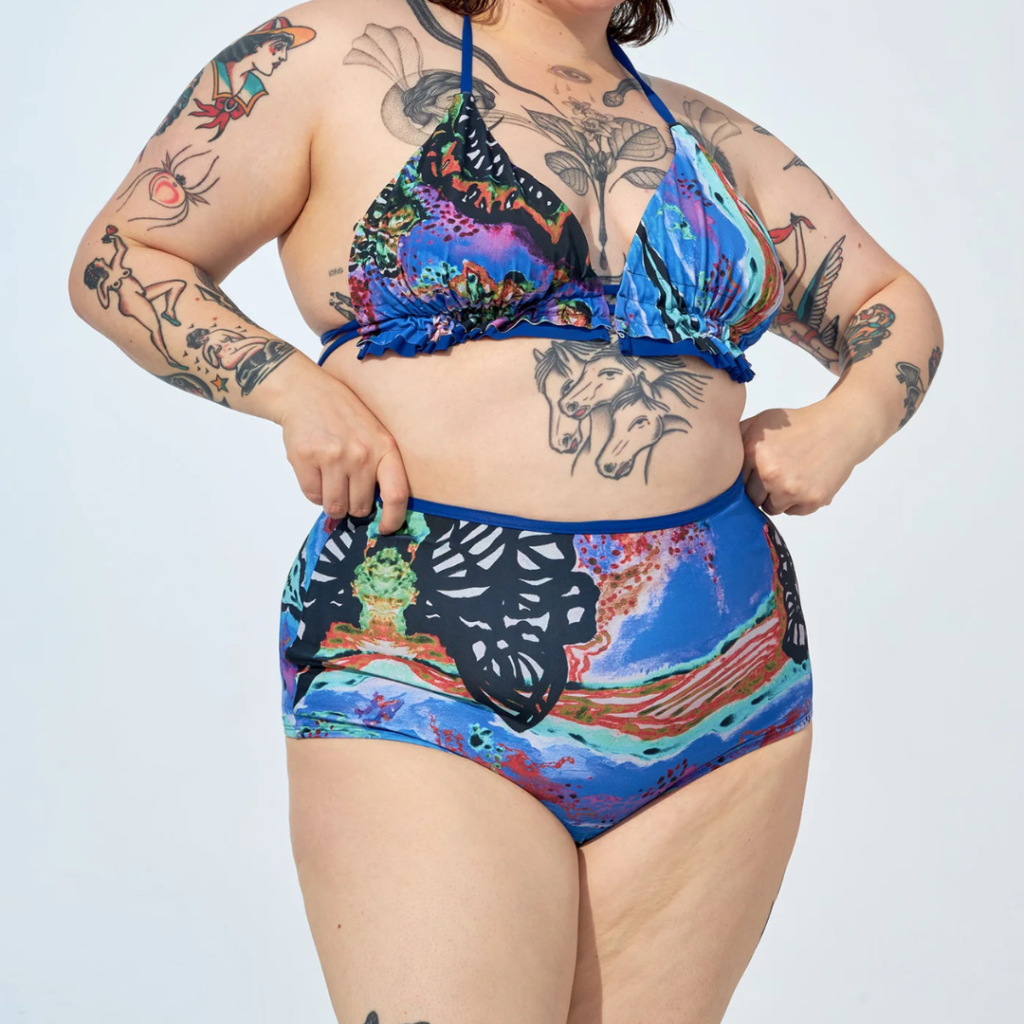 Selfish Swimwear
Roxy Reversible – Bikini Top in Oscar Print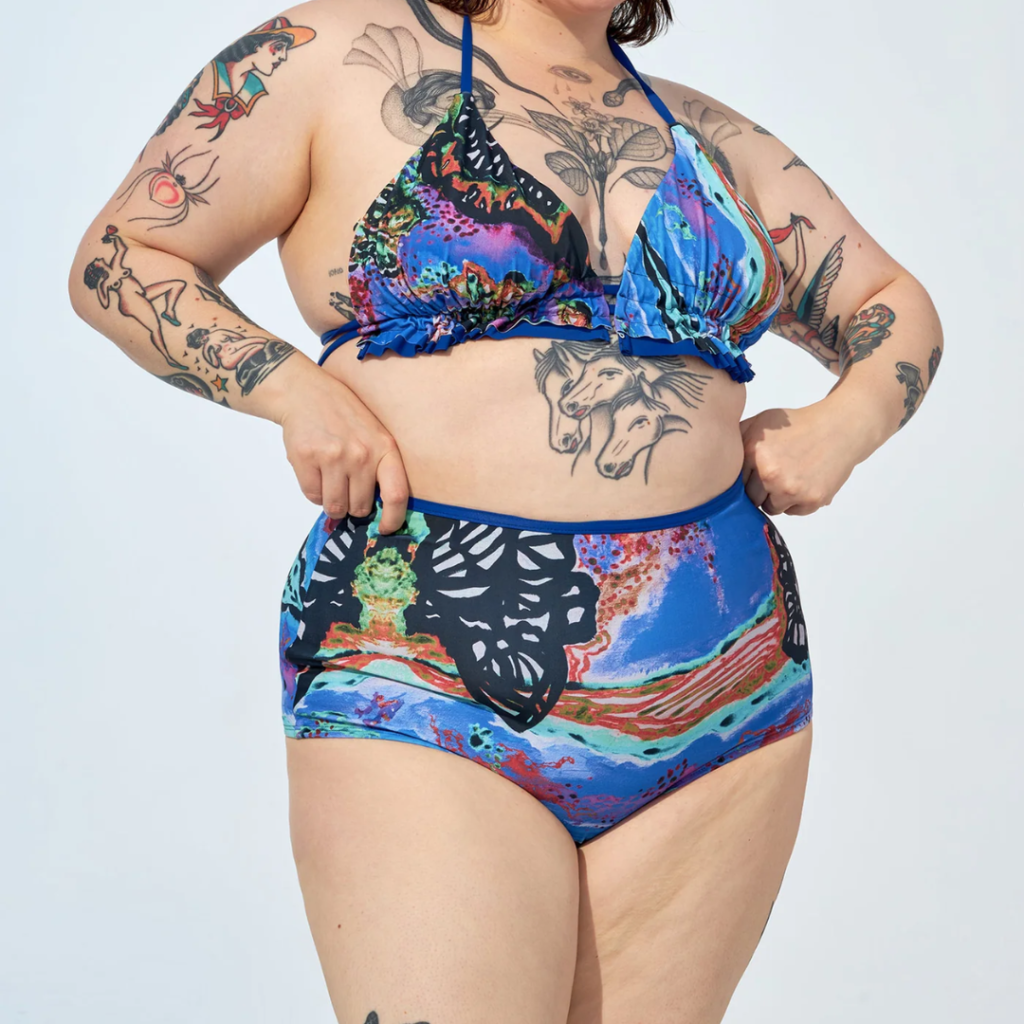 Selfish Swimwear
Flora – High Waist Bikini Bottom in Oscar Print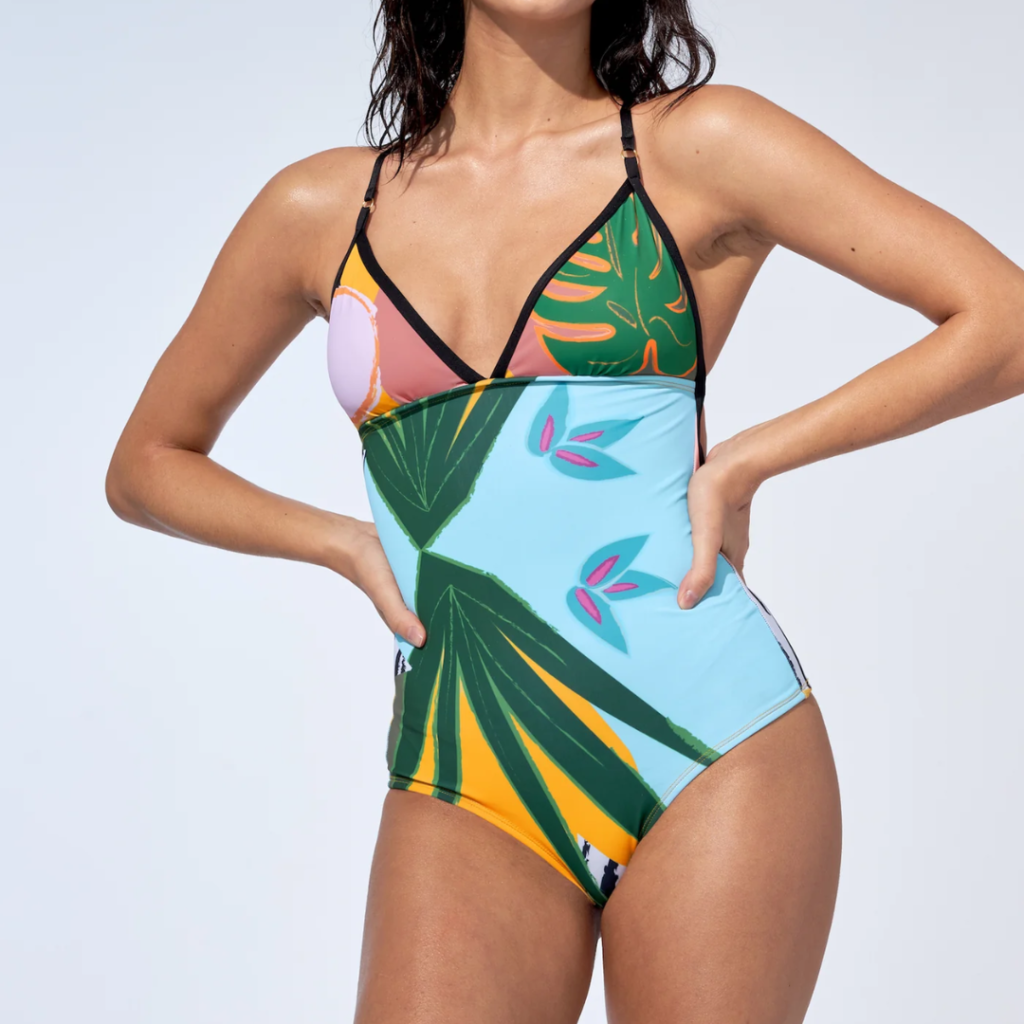 Selfish Swimwear
Michelle – One Piece in Tropical Print


Investing in sustainable swimwear such as those from the brands listed above will be beneficial for the environment in the years to come. Plus, with the varying styles and options, you don't have to worry about finding the right swimwear for you.
Want to read more from our Black and & Green series? Check out our piece on sustainable women-owned brands here!
All products featured on EnVi are independently selected by our editors. However, we may earn a commission from qualifiying purchases.