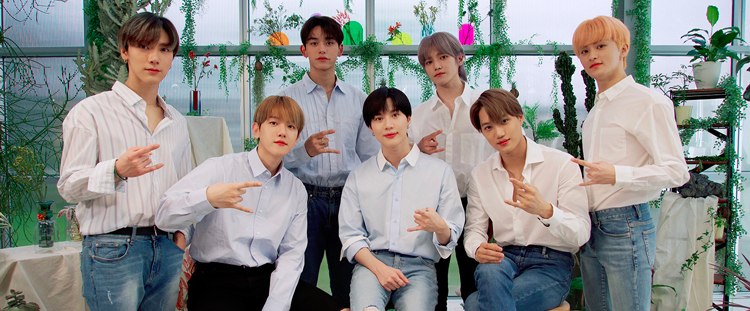 By Arushi Tandon | @arushiwrites
SM Entertainment's septet supergroup SuperM has been causing waves since their debut. Consisting of SHINee's Taemin, EXO's Baekhyun and Kai, NCT's Taeyong and Mark, along with WayV's Ten and Lucas, SuperM have had nothing short of an incredible journey with records being broken from the very beginning when their self-titled debut EP SuperM: The 1st Mini Album debuted at #1 on the Billboard 200.
.@superm joins @BTS_twt as the only Korean acts to reach #1 on the Billboard 200.

— chart data (@chartdata) October 14, 2019
On April, 12 2020, SuperM created a buzz with their involvement in the organization Global Citizen's online concert during the initial months of the pandemic – One World: Together at Home. They performed their unreleased song "With You" for the event which was accompanied by a homely music video of the seven members in their rooms engaged in various activities, including cooking, weightlifting, and drawing. As Ten put it succinctly prior to the performance, "Even though we are miles apart from each other we are still thankful to connect together at home."
Staying true to their message of connecting with fans virtually during difficult times, they also participated in the Big Event for Mental Health by the World Health Organization on World Mental Health Day on October, 10 in 2020. SuperM were the only K-pop artists taking part in this event.
At the Big Event, they performed their B-side from their first full album Super One "Better Days."
The latest news in line with SuperM's message of spreading love and helping their fans worldwide cope with the pandemic was their partnership with Global Citizen in their "Recovery Plan for the World" – a plan designed to end COVID-19 and begin a journey of recovery. 
In 2021, we're joining @GlblCtzn to bring the world together and unite Global Citizens, leaders, artists, philanthropists and more as a part of the Recovery Plan for the World. Let's recover better together: https://t.co/o6F4CeFJOw #SuperM#WorldRecoveryPlan pic.twitter.com/pMowTp9baI

— SuperM (@superm) February 23, 2021
Given Global Citizen's action-based approach towards engaging citizens and creating awareness along with tangible results for various social issues, and inspires fans around the world to see SuperM's involvement as part of a global community geared towards positive reform and change.
Craving more SuperM? Check out another piece here!
Thumbnail courtesy of SM Entertainment