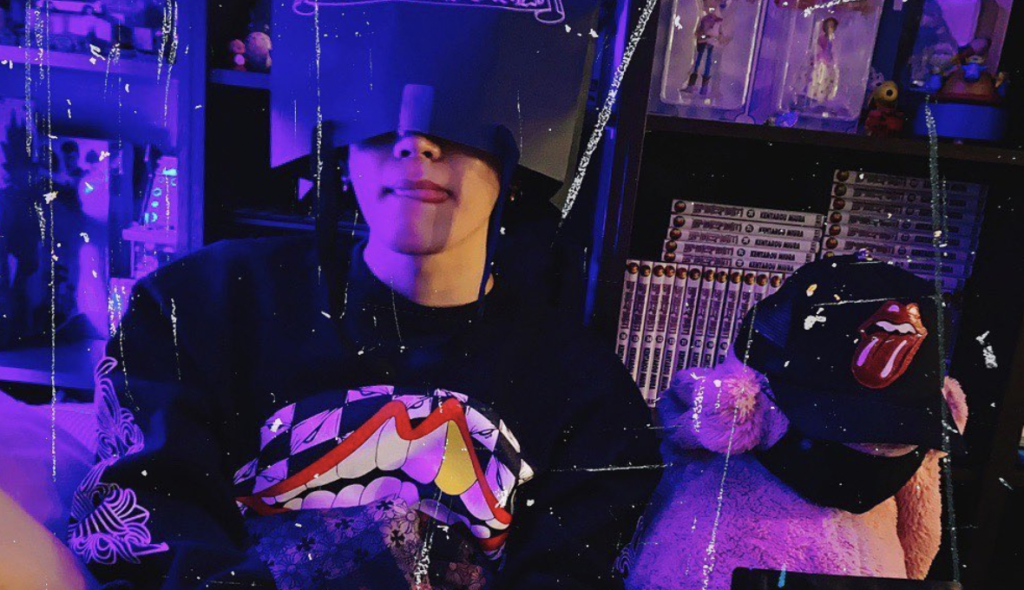 By Ellie Forte | @Filthydinosaurs
On April 5th at 12 AM KST Taeyong released his highly anticipated tracks "GTA 1"  and "GTA 2." GTA 1, which many fans remember from SuperM's tour, was already a fan favorite. The performance incorporated theatrics and exhilarating choreography. This was not the first time fans were shown the song. In the summer of 2019, he teased fans with the track while in the studio with Raider from Royal Dive.
The songs display Taeyong's skill as a rapper as well as a lyricist. Switching up the flow and rapping in both English and Korean, he continued to show fans just what he is capable of. 
A Marketing Genius 
Taeyong not only has shown his talent with music but also found ways to build excitement among his fans. From "Dark Clouds" to "GTA 1" and "GTA 2," he has created a comprehensive rollout. Teasing fans using several platforms such as Bubble, VLIVE, and Instagram, he was able to hold the attention of NCTzens and TyongFs. The rollout began with an Instagram post alerting fans to look forward to something soon to come.
View this post on Instagram
At 6PM KST he posted a teaser for the songs without revealing what they would be. The first picture was one of his plushie Tokki Knight. 
View this post on Instagram
The second one was of him with a shopping bag over his head and a controller in his hands. 
View this post on Instagram
In its first hour of release, "GTA 1" already has 122K streams while "GTA 2" has 96.7K streams. 
Fan Reactions
I AM IN LOVE WITH GTA 2

— 竜ryu (@nct_127) April 4, 2021
the way taeyong has so many different genres in between his solo songs like long flight, dark clouds, gta 1 and gta 2 all sound so different and so unique he really is experimenting with everything and the fact that he is so good with all of them is fantastic i love it

— ⚡ (@tokkiknight) April 4, 2021
I would like to thank the absolute homies royaldive because these GTA arrangements are so AMAZING pic.twitter.com/MpKOE5dQZ0

— T Æ Y0-NG (@GTroubleArtist) April 4, 2021
the way taeyong's songs are always so atmospheric and you can really hear the story and vibes he's trying to convey is truly one of my favorite things about his solo music T____T he's never tied to a genre but he really has developed his own style he's an artist?

— 방구석린? (@alientyong) April 4, 2021
Connecting with Royal Dive
Royal Dive has shown their prowess as a team that can arrange and compose great music. Royal Dive has worked on TyongF fan favorites like "Long Flight" and "Dark Clouds." Through beautiful pre-choruses, shocking bridges, their Raiden of Royal Dive in particular has shown support and care towards Taeyong's work as both an Idol and Artist. Using his experience with music, he is able to create a song that can show off the strengths of anyone he works with. 
A Visionary
Taeyong's musical journey shows off his creative capabilities as not only a prodigy with music but, a visionary. From the beginning of his career, he took part in writing his own lyrics as well as taking part in NCT's music. Even as he works with producers and creatives on group songs, his input is valued. "GTA 1" and "GTA 2." The song, which pays homage to the game Grand Theft Auto. The songs tell a story of an exhilarating chase and crime. From electrifying production to the clever ad-libs laced throughout the songs, there is art being made. Taeyong even managed to put in the iconic "Wasted" sound effect in "GTA 1" to add to the storytelling. 
View this post on Instagram
Have you listened to "Dark Clouds" yet? Check out the recap of another one of Taeyong's hot tracks!
Thumbnail Courtesy of SM Entertainment