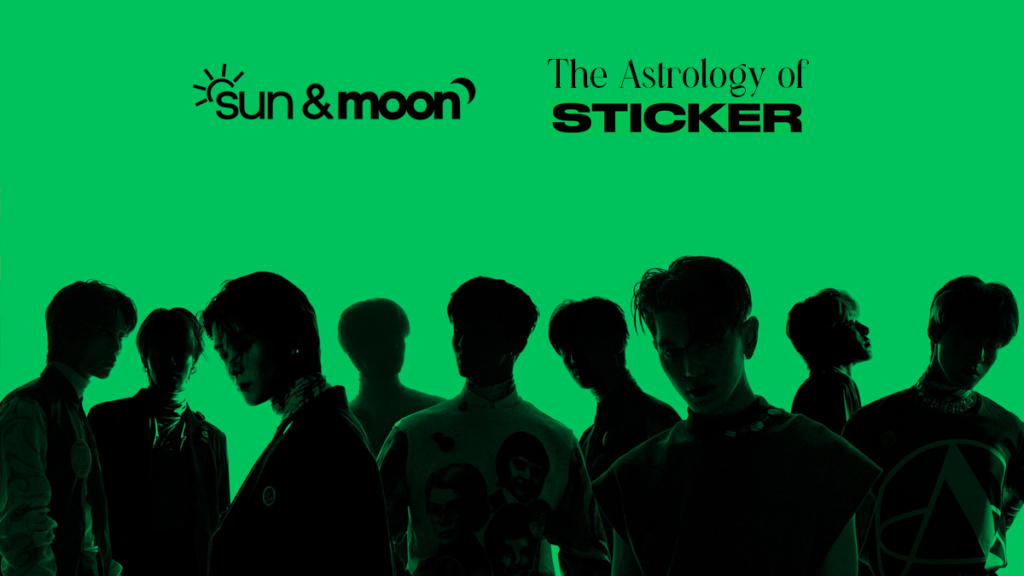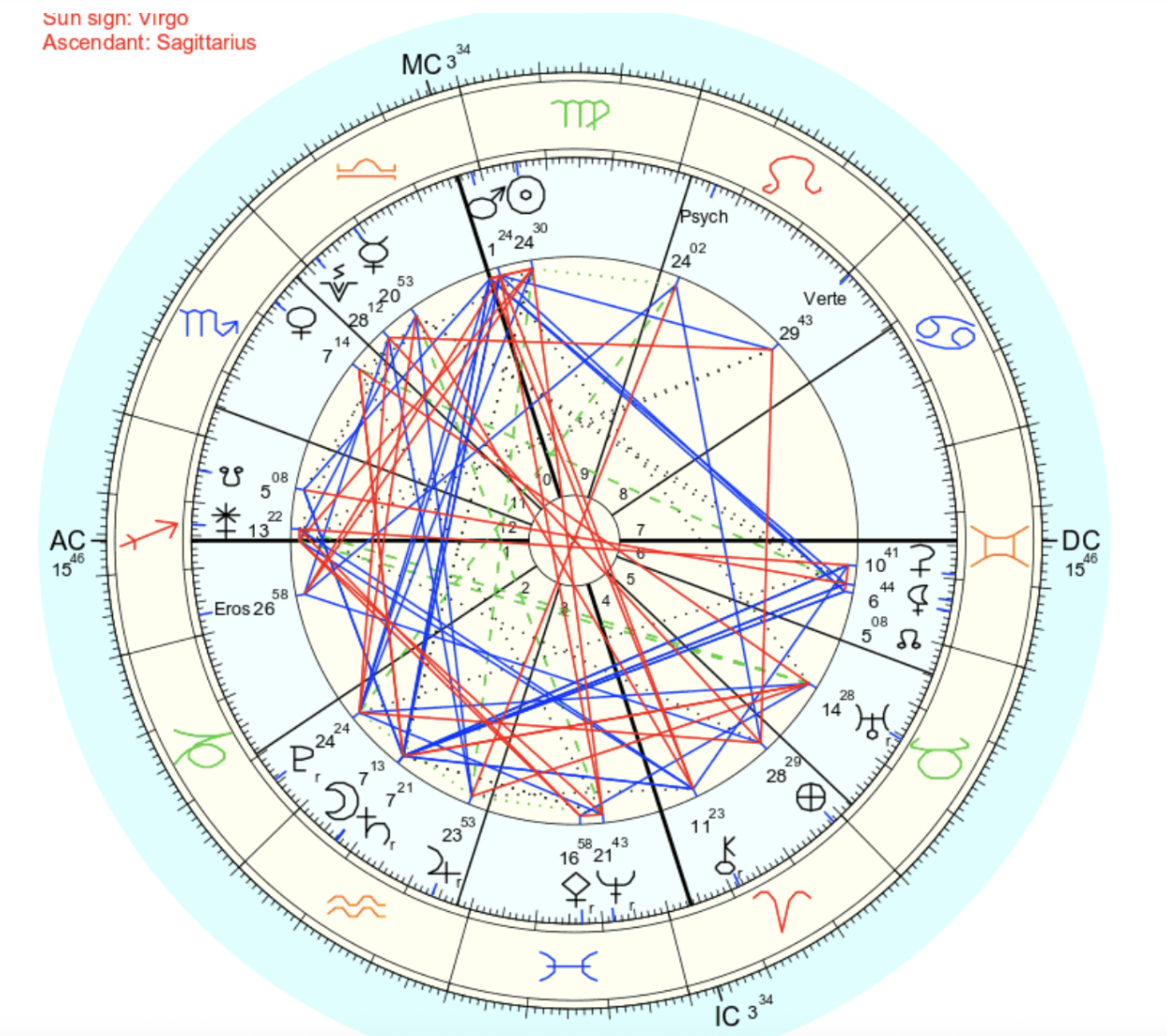 Sticker has its ascendant at 15° Sagittarius, signifying a lack of fulfillment. This comeback was likely not meant to be a grand return after a long hiatus, but rather a project fulfilled after more content or events took place, so it may not provide the contentment everyone is looking for. Because of the delay, some people may have expected something different than what came out. Ultimately, this comeback is more successful because of the sheer expansion and growth NCT 127 has had since Neo Zone. 
The first house ruler is in the second house. However, it is retrograde, likely signaling a more grounded sense of style and values rather than the explosive, futuristic comebacks we've seen in the last few years. This was meant to be a shift, something unexpected, and a new side of NCT 127 that we hadn't seen before.
The second house begins at 19° Capricorn, indicating a level of imitation and adaptation. This is in the styling choices, which seem to be inspired by NCT 127's last live performance at the Houston Livestock Show & Rodeo in 2020. The moon, Pluto, Saturn, and Jupiter form a stellium in the second house, with the latter three celestial bodies being in retrograde. This turns the focus inward on personal values and how their style affirms their self-image. There is a lot of emphasis on visuals in this era, and they were intentional with their choices. There's also overwhelming energy around money and likely immense pressure to do well due to the dramatic increase in sales.
The second house ruler is in the second house, providing a shaky ground for self-worth, although it may be less challenging to summon positive feelings towards themselves. This may also signify the group members are putting extra pressure on themselves to do well during the performances since they haven't been able to tour. The Sticker era also seems to be polarizing in terms of sound, but that is a staple of the NCT sound.
The third house is in 27° Aquarius, with Neptune retrograde in Pisces. This house and the ninth house intercept, indicating that they have to work harder to connect with their international fans, but they seem to have that awareness with the Neptune retrograde in this house. They seem to have very clear goals and objectives in mind, and appear to be determined to execute these. The activities they have planned are not an accident, and they are deliberately making an extra effort to connect. This comeback feels grounded in the deep understanding they have of their audience, although they may be apprehensive about the audience reception.
Their third house ruler is in the second house, which seems to indicate that the inspiration was taken from everyday things rather than a more abstract concept as NCT 127 has done in the past. This approach feels like a way to bring fans closer to them, as they incorporate parts of their world into the NCT universe.
The fourth house begins at 3° Aries, with Chiron retrograde in this house opposite Mars. The reaction from their domestic audience is quite positive, and NCT 127 seems to be connecting with Korean fans off the bat, more so than the international audience. They have Mars, and the sun intercepted in the ninth house, so although they had a clear purpose, it feels like they just missed the mark initially with international fans. However, with these outer planets in the second house, I feel fans will eventually gel with the song and realize the thought that went into the song.
Uranus falls in the fifth house in this chart, signaling an unexpected or sudden change, and this clearly seems to reflect in the song's sound. It has a very different feeling from " Punch" or "Kick It," but it's deliberate. All the choices in the song were made for stylistic purposes, to set this era apart from previous releases. This feels like a transition era into something more significant, so it would be wise not to expect a similar release for the next comeback.
The north node is in the sixth house. Once again, this is not their defining comeback but instead seems to mark a transition into something else. The plot will likely thicken in the future, perhaps as the SM Cinematic Universe expands and listeners learn more about the lore within Kwangya. This will likely be a solid era for the group, but it doesn't seem like it will be a hit on par with Girls' Generation's " Gee," or TVXQ's "Mirotic." However, things feel like they'll go up from here, so save for NCT tickets while you can.
The seventh house is in Gemini, and while it is empty, the seventh house ruler is in the tenth house. It feels like the engagement between the group and the fans will be the highlight of this era. I see NCT 127 understanding what fans want and having a positive time engaging with their fans this era, and it will likely go over well with their audience. In the past, there have been some challenges with engaging all parts of the fandom, but it feels like this era will be balanced in terms of fan interaction, both domestic and international.
The eighth house begins in Cancer, with the eighth house ruler in the second house. As previously mentioned, the issues that will potentially pop up in this era are related to self-worth and values and defining their style. This seems to be a nice transition into the group defining themselves, as it seems the members have more of an emotional connection to this body of work than they did with previous album releases. Everything is out on the table, and it's very apparent.
The ninth house begins in Virgo, with the sun in Virgo and Mars in Libra. Both of these planets intercept, so the energy is harder to unlock than it usually would be. NCT 127 very clearly drew inspiration from their time promoting at the rodeo in March 2020. They did a fantastic job incorporating these elements into the video, but somehow, this didn't connect with international fans right away. It feels like they will as time goes on, and fans will come to appreciate how "Sticker" set up the next comeback the way it did. This is the beginning of a transition in NCT 127's discography and career as well.
The tenth house begins in Libra, with Mercury sitting in this house. Their versatility and performance seem to shine in this era, as do their writing talents. They were more involved in this release than previous ones, and it feels like they took their time to get everything just right. NCT 127 highlight this with the lyrics, and it feels authentic and fun. The writing on this project is next level, and the public resonates with their work.
The eleventh house is in Scorpio, with Venus sitting in this house. Their friends and associates will likely benefit from this era's success, though not as much as they could if Venus were not in a sign of detriment. NCT 127 is hoping to connect with their fans, and it seems they will be quite effective in utilizing social media to make this connection. Given the current situation, they have to be creative with reaching fans, but it feels like they will be able to do so and create a strong bond with their fans.
The twelfth house is in Scorpio, and while it remains empty, the twelfth house lord is in the ninth house. It seems like NCT 127 may feel disappointed in not connecting with fans as much as they want, and it feels like they want to get out and travel more. However, this is setting them up for future comebacks, and it may push them to think about adding multiple dates for different cities as they continue on this trajectory. The frustration will not last forever, and things will improve for them in the future. Overall, this is a very positive comeback, and there is a lot of learning that will come from this.
Want more astrology? Check out our breakdown of Taeyong's natal chart here!
Thumbnail courtesy of Niamh.