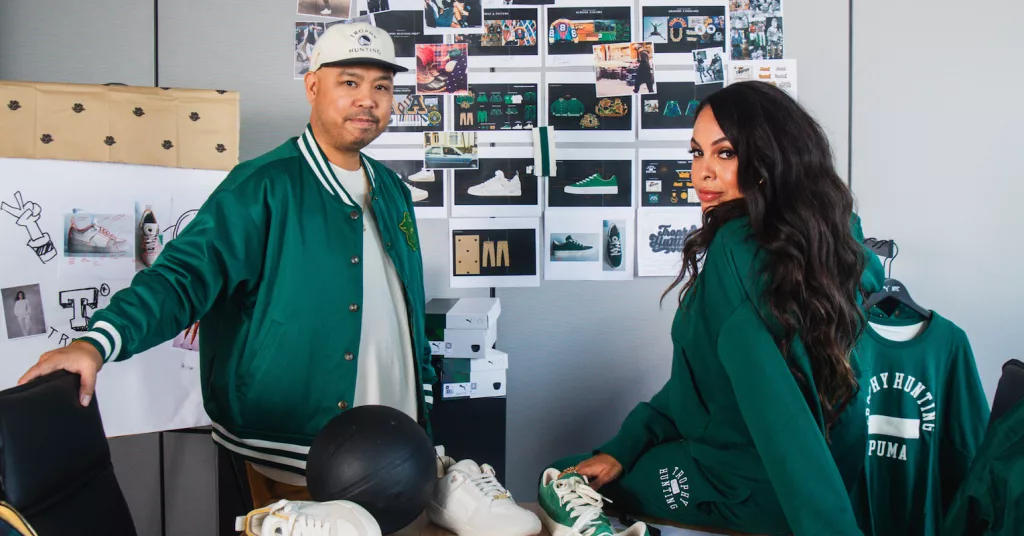 Black, AAPI and Latinx-owned sportswear brand Trophy Hunting released a capsule collection in collaboration with athleticwear company Puma on November 9. Featuring 12 pieces — four of which are labeled with unisex sizing — the new line merges classic athletic attire with preppy elements and eye-catching metallic detailing.
The Collection
Co-designed by Dustin Canalin & Kari Cruz of Trophy Hunting, the capsule collection embodies the brand's sportswear heritage. The new pieces circle the theme of "uniforms," drawing from elements of traditional school apparel and athletic team attire. The collaboration also finds inspiration in gold jewelry — a uniform staple for women in the Bronx neighborhood Cruz grew up in. Cruz emphasized this detail, reflecting on her experience in the sportswear industry.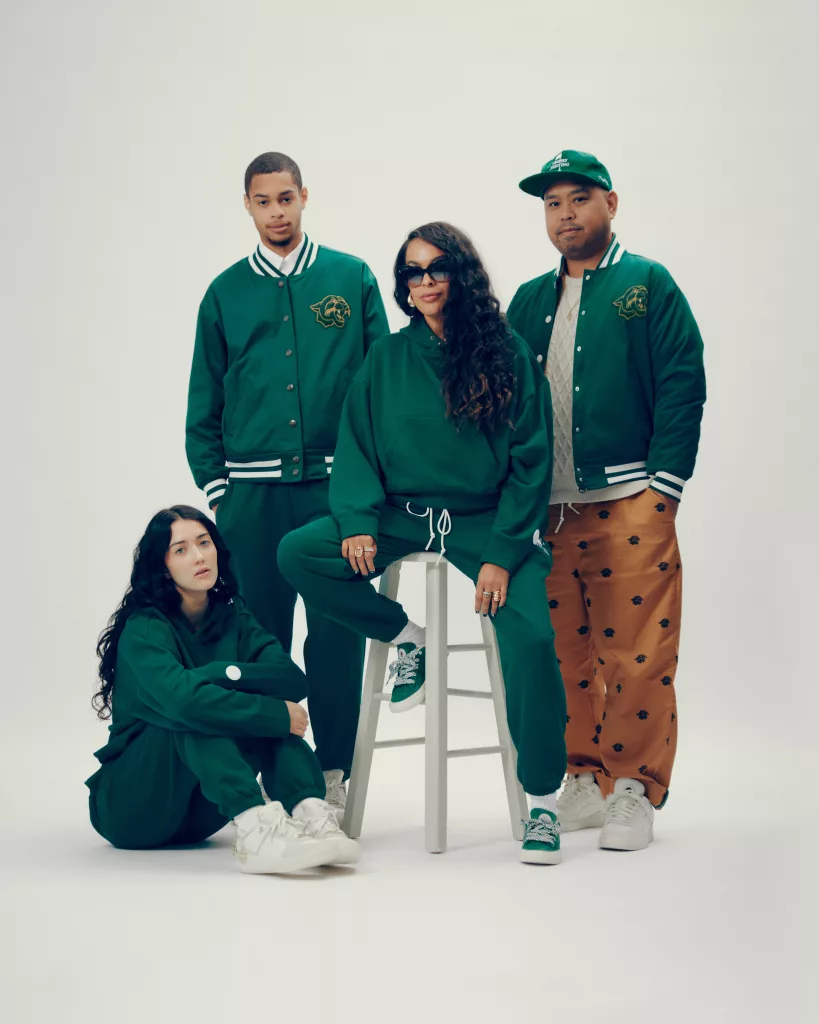 "As a Dominican-American, NYC-raised woman, my creative work often pulls from my roots and upbringing in The Bronx. For over a decade I have worked extensively on men's streetwear and basketball brands- and there's always been an erasure of women's design and creative contributions," she explained. "This collection is an extremely personal and intentional effort to show that we've always existed in these spaces and won't be written out of the story. It's my love letter to the girls 'from around the way' who won't be excluded from the rooms they're not typically invited into."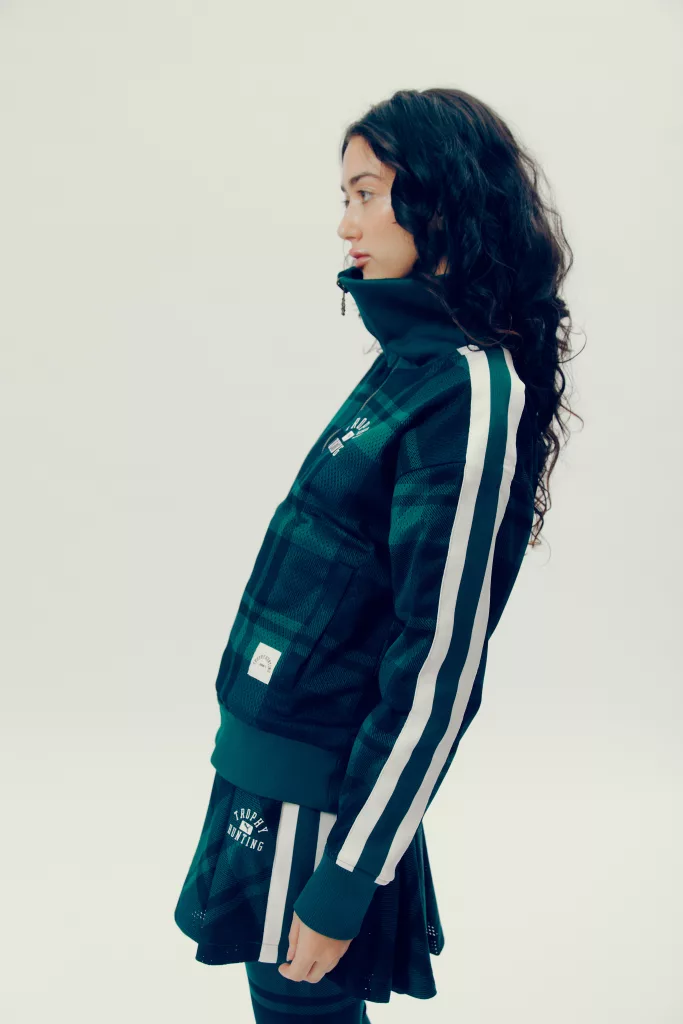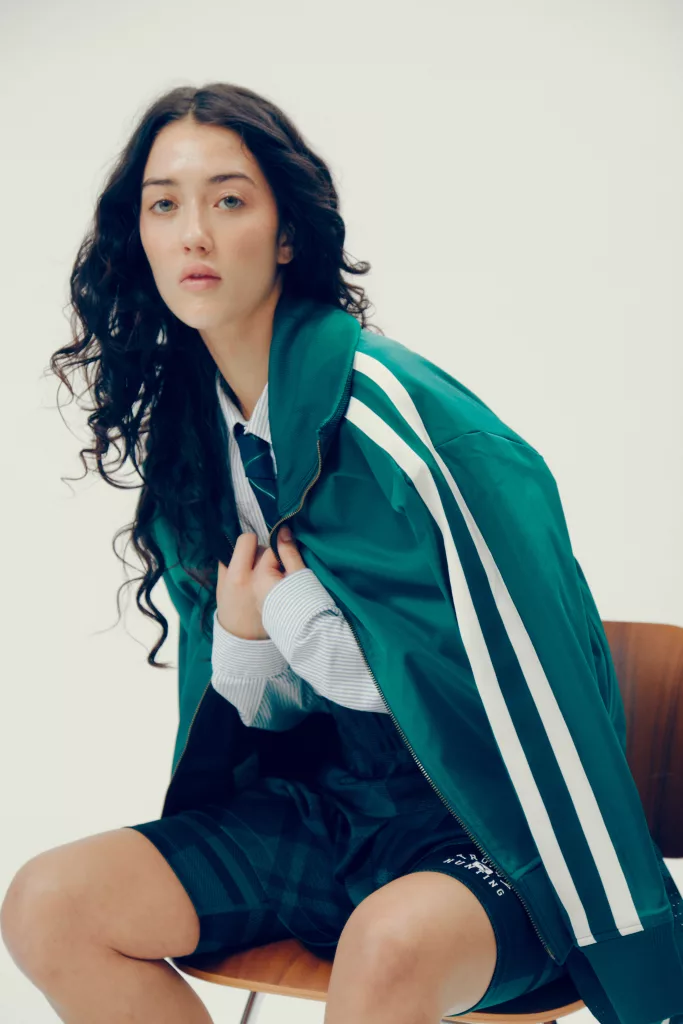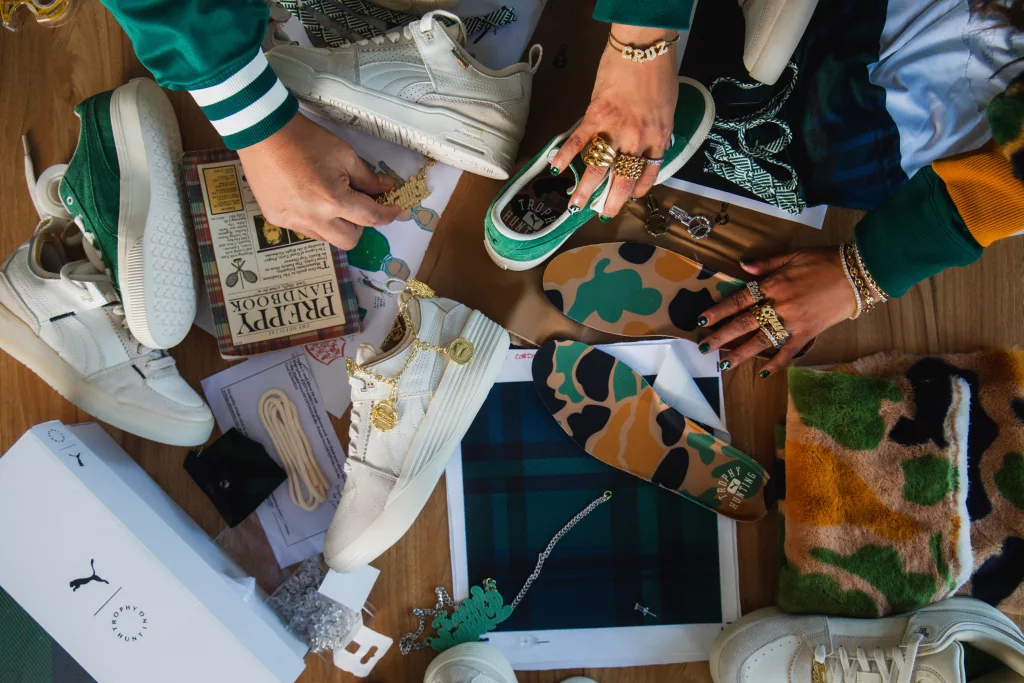 The collection plays on the brand's name with trims and hardware that resemble the gleaming surface of trophies. Swaths of Trophy Hunting's Forest Green color compose the new pieces, giving the brand center stage. Further sticking to the brand's signatures, the collection introduces the label's iconic Blackwatch plaid, mixing private school uniform aesthetics with traditional sportswear.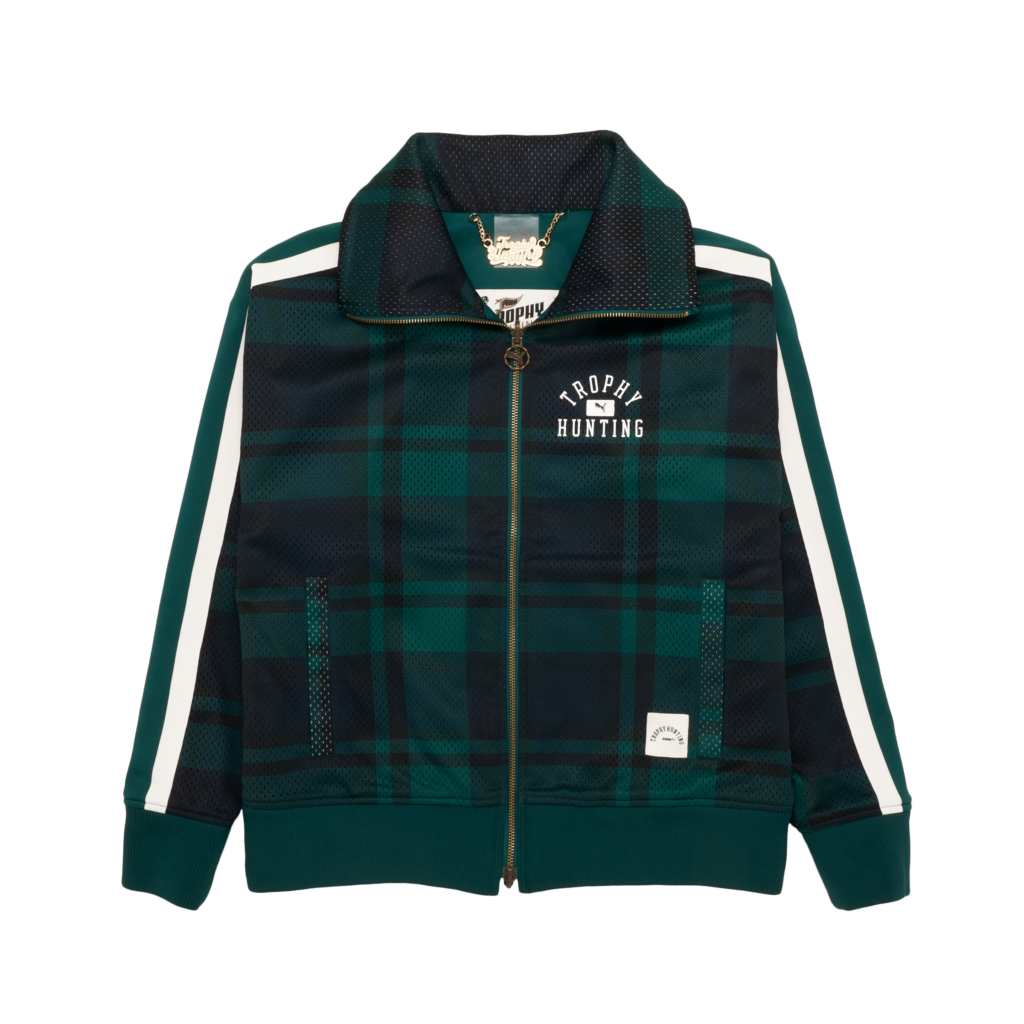 PUMA x TROPHY HUNTING
Full Zip Malachite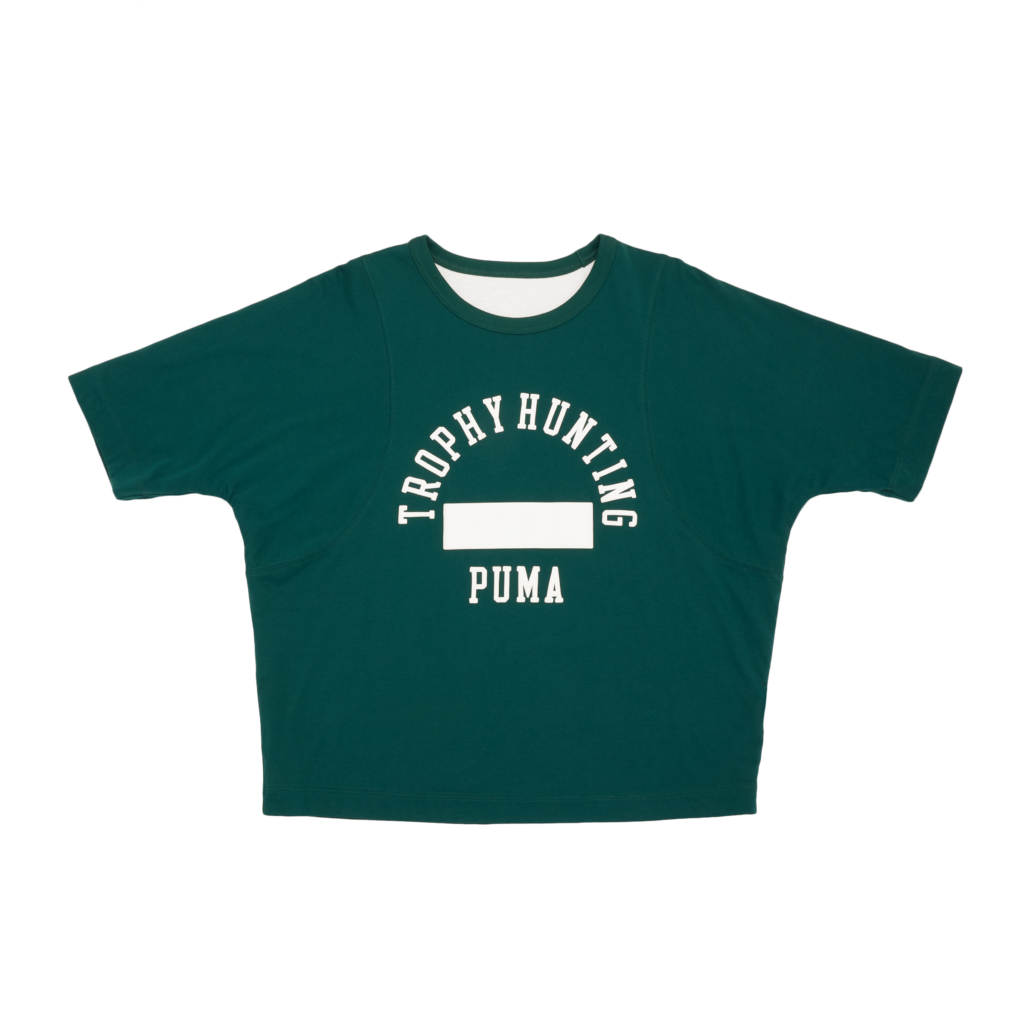 PUMA x TROPHY HUNTING
Reversible Tee Malachite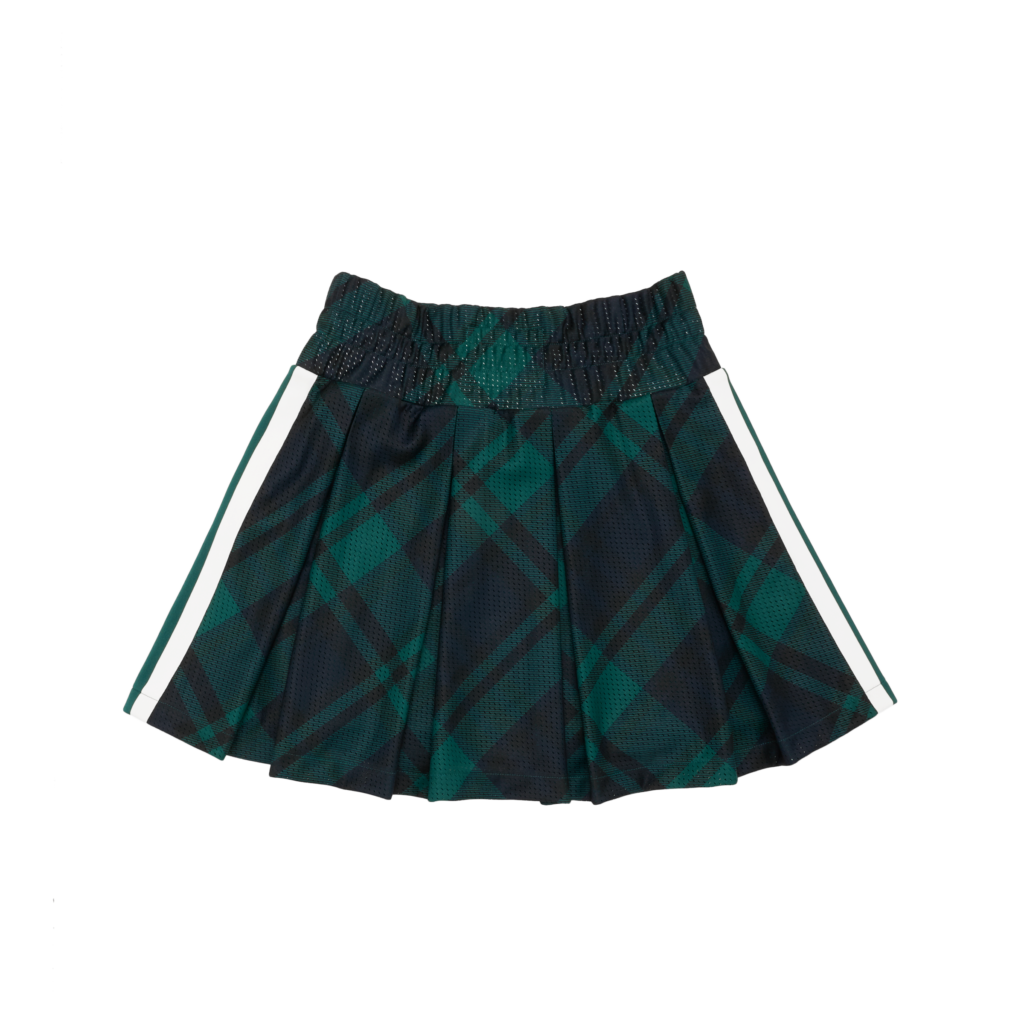 PUMA x TROPHY HUNTING
Skirt Malachite
This one-of-a-kind collaboration also includes three pairs of sneakers that combine functionality and style. Puma's classic silhouettes were reimagined through the Trophy Hunting lens to bring luxurious comfort to sportswear. However, the collection's statement piece is a fully reversible varsity jacket, which is constructed in satin and lined with a faux-fur Duck Camo print.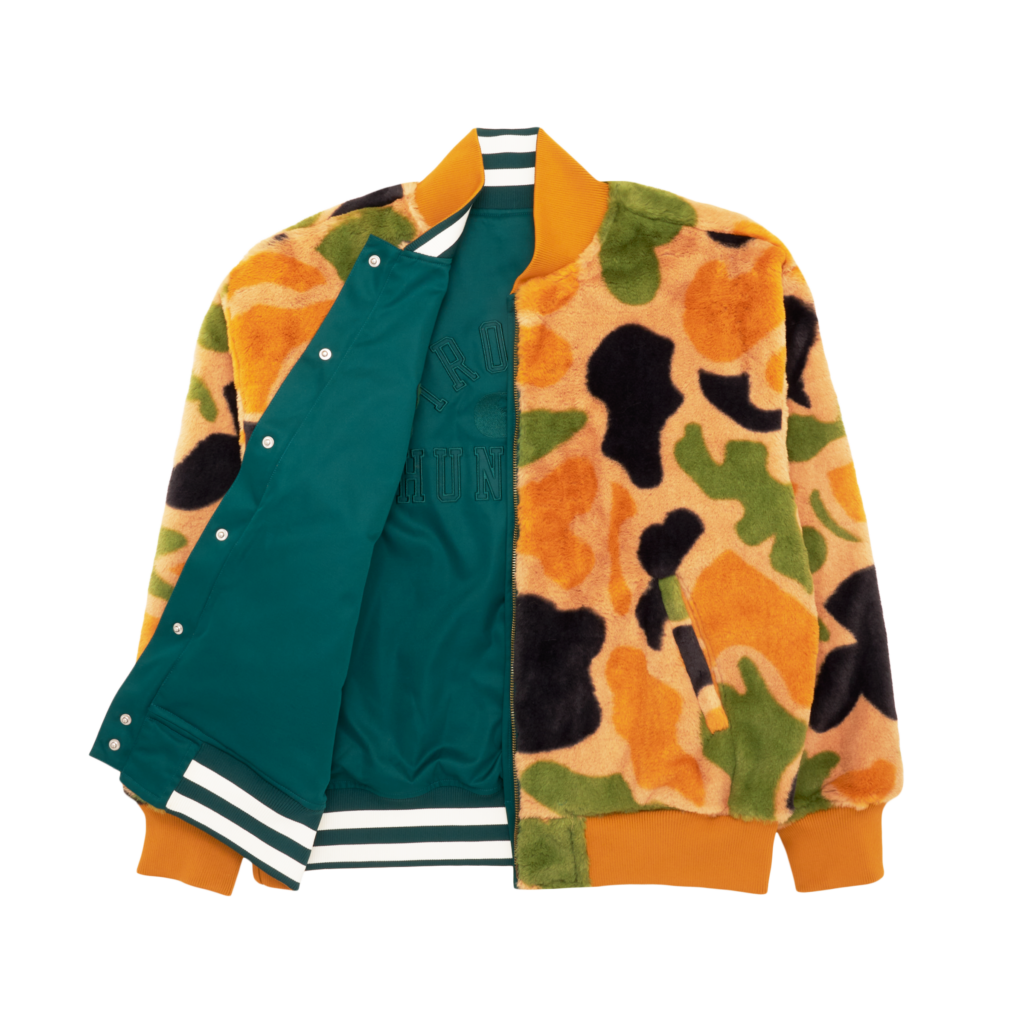 PUMA x TROPHY HUNTING
Rev Jacket Malachite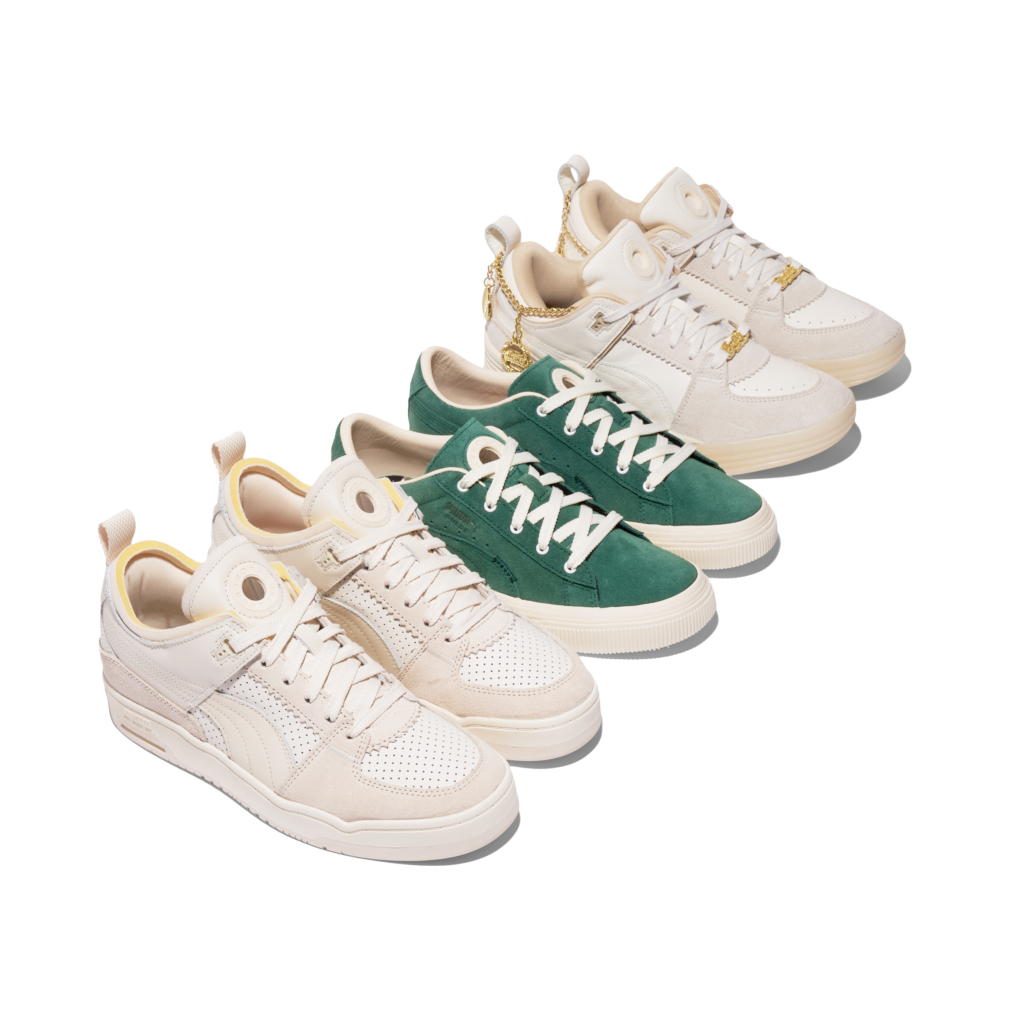 PUMA x TROPHY HUNTING
Footwear
About Trophy Hunting
Trophy Hunting was co-founded by Dustin Canalin, Kari Cruz, and Jason Gaines in 2019. Fueled by a love for both working hard and celebrating success, the trio focuses on producing evergreen pieces inspired by American sportswear. Each collection aims to fit seamlessly into the fabric of consumers' day-to-day lifestyles. Trophy Hunting is perhaps most recognized for its deep green brand color, featured across products. As a versatile brand, Trophy Hunting offers a range of functional and unisex options that are comfortable for various occasions. 
Check out Trophy Hunting's full capsule collection on AlwaysTrophyHunting.com

Looking for more shopping inspiration? Indulge with EnVi's favorite pieces from Nana Jacqueline's 2023 holiday collection here!
All products featured on EnVi are independently selected by our editors. However, we may earn a commission from qualifiying purchases.