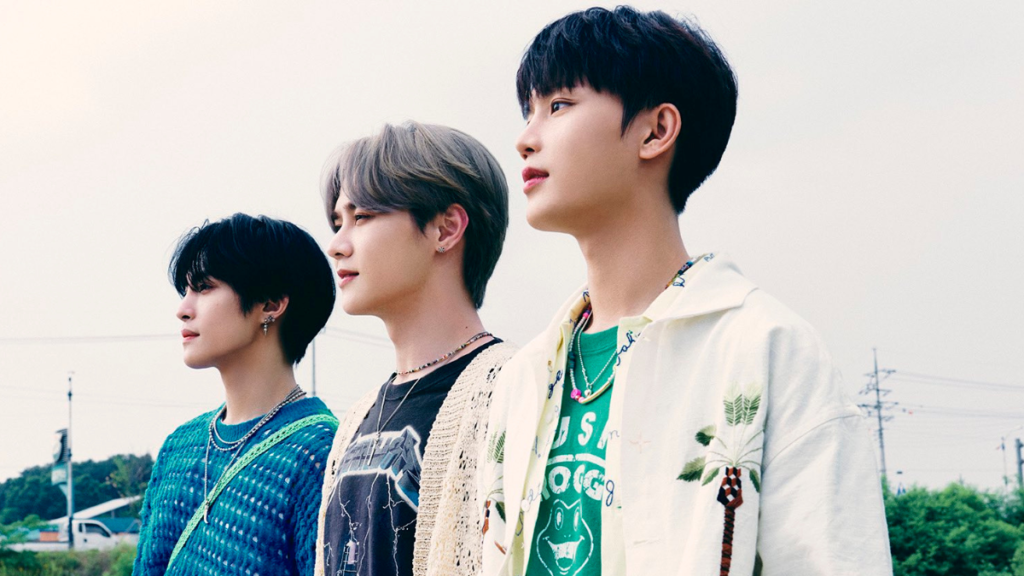 After a long wait, NCT U's new mix, "Rain Day," arrived on July 19 as a part of the SM STATION : NCT LAB project. The "Rain Day" unit features TAEIL from NCT 127 and KUN and YANGYANG from WayV, who collaborated together for the first time for this summer anthem. "Rain Day" is the third official release of the NCT LAB project, and it has come to capture fans' hearts with sweet melodies.
Although fellow NCT members TAEIL and YANGYANG eventually joined him on "Rain Day," the song was originally Kun's project and had been in the making for two years. "Rain Day" is also KUN's first official release as a lyricist, composer, and producer. KUN worked alongside JUNNY and SQUAR (PixelWave), both who have previously worked on NCT projects.
NCT Take You Back To Those Warm Summer Nights
"Rain Day" is a medium tempo R&B song with a sweet melody and English lyrics that transport listeners to a warm summer night spent with friends. The song begins with harmonies from the trio, which serve as a foundation for the rest of the track.
Each artist adds their own flavor to the song, displaying their distinct musical styles. "Rain Day " incorporates KUN, TAEIL, and YANGYANG's voices in a simple, yet perfect harmony. With lyrics like "Take me back to you / Just take me back to you when it rains / I'll be waiting for the sun to shine, fallin' down all night / Take me back to you," the track talks about listening to a melody on the radio, which brings back old memories the listener longs for.
The music video of "Rain Day" focuses on showing shots of the three artists hanging out with friends (and a rather cute corgi) on a summer day. The five friends meet and enjoy some quality time together, like playing in a lake until nightfall. A certain inseparable pair also drew viewers' attention in each scene, complementing the calm and fun vibe of the video.
Reaching New Challenges in Music
The NCT LAB project allows NCT members to explore and release their own solos, self-composed tracks, and unit work outside of group albums. These songs also give them more creative freedom because they are not influenced by a specific concept.
"Rain Day" demonstrates KUN's ability as a composer and producer while also highlighting the skills of each member. On a YIZHIBO Live hosted by KUN and YANGYANG an hour before the official release of "Rain Day," KUN talked about how the song is his baby. Many changes were made to the track, but they worked hard on it, and KUN was proud of the final result.
While this is the first time TAEIL, KUN, and YANGYANG have worked on a project together, they created a song that showcases their artistic harmony. Each member adds their own color to the track, which is especially seen in the third verse.
Special Performance
TAEIL, KUN, and YANGYANG will be at NCT Music Space on July 24 to answer questions about the song as well as share stories about the creative process. KUN will host the show, and for their first performance, the unit will be joined by a live band.
Feeling the Love for "Rain Day"
Following the release of "Rain Day," NCTzens took to social media to express their love for the new mix.
If you want to know more about the unit, you can follow NCT and WayV on Twitter and TAEIL, KUN, and YANGYANGg on Instagram. "Rain Day" is available on all music platforms now.  
Want more NCT content? Check out EnVi's article on how NCT 127 became K-pop kings of IYKYK fashion here.