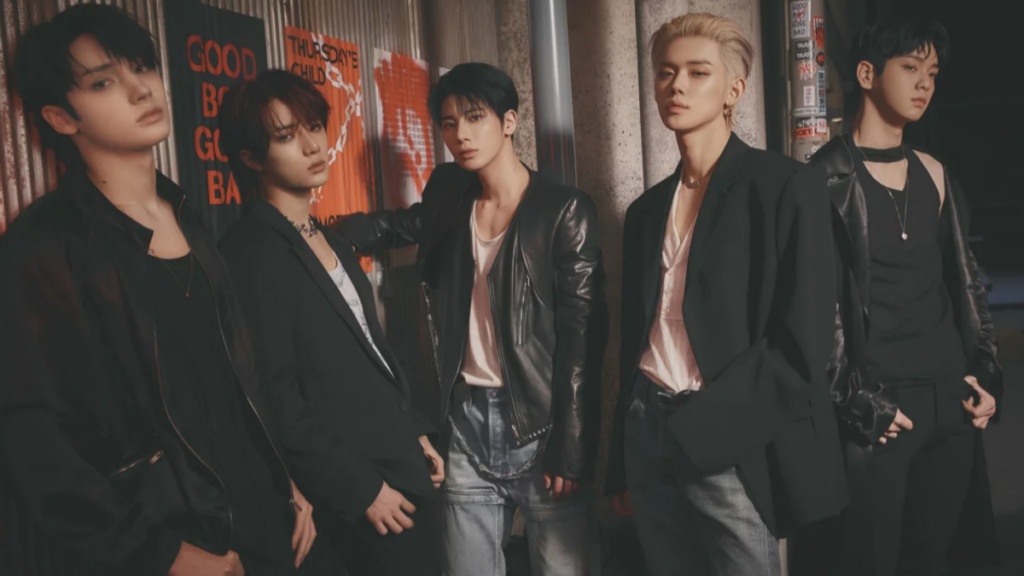 TOMORROW X TOGETHER is gearing up for a busy summer! On April 25, Big Hit Entertainment's five-member boy group announced their first-ever world tour, which will kick off in Seoul on July 2, 2022.
ACT: LOVESICK
The tour, titled ACT: LOVESICK, marks TXT's first-ever tour. Its title is a follow-up to their first full concert that was streamed online in October 2021, ACT: BOY. The initial announcement boasts two shows in Seoul, South Korea on July 2 and 3, followed by seven U.S. stops distributed through the rest of the month: Chicago, New York, Atlanta, Dallas, Houston, San Francisco, and Los Angeles. While these are the only dates so far, fans can expect more dates and locations to be added in the coming months.
The announcement comes in the midst of initial promotions for the group's upcoming mini-album, minisode 2: Thursday's Child, which is set to release on May 10. ACT: LOVESICK's announcement marks TXT's return to international fans for the first time since the STAR in US tour in May 2019. Held just two months after their debut, the two-week tour took the group to six major cities in the U.S., many of which they will be returning to during the first set of concerts.
Fans Can't Hold Back!
MOA, TXT's fans, have been eager to see the quintet in person since their last overseas trip in 2019. While ACT: BOY was a career highlight as the group's first full-length concert, it was bittersweet as the group performed in front of a sea of lightsticks instead of their fans. In March 2022, the boys were reunited with fans in person for a two-day fan live concert, MOA X TOGETHER, at the Seoul Olympic Stadium.
Like many of their industry peers, TXT has spent the last few years performing in front of empty studios and concert venues. At the world tour announcement, fans were elated at the chance to see TXT in person!
minisode 2: Thursday's Child
A tour isn't all the group has on the horizon. On May 10, the group's mini-album, minisode 2: Thursday's Child, will be released across all platforms.
TXT has already begun rolling out concept teasers for each of their themes: MESS, END, and HATE. Concept videos accompanied the release of each set of group and solo concept photos, with the group donning an edgier, darker concept. Along with the traditional promotion scheduler, the group also held a "spoiler week" online, teasing tracks and concepts across their various social media platforms.
Stay tuned to EnVi for more information as tickets go on sale! To stay in the loop before minisode 2: Thursday's Child releases, follow TXT on Twitter, Instagram, and TikTok! 
For more on minisode 2: Thursday's Child, check out our recap of the group's new logo launch here!