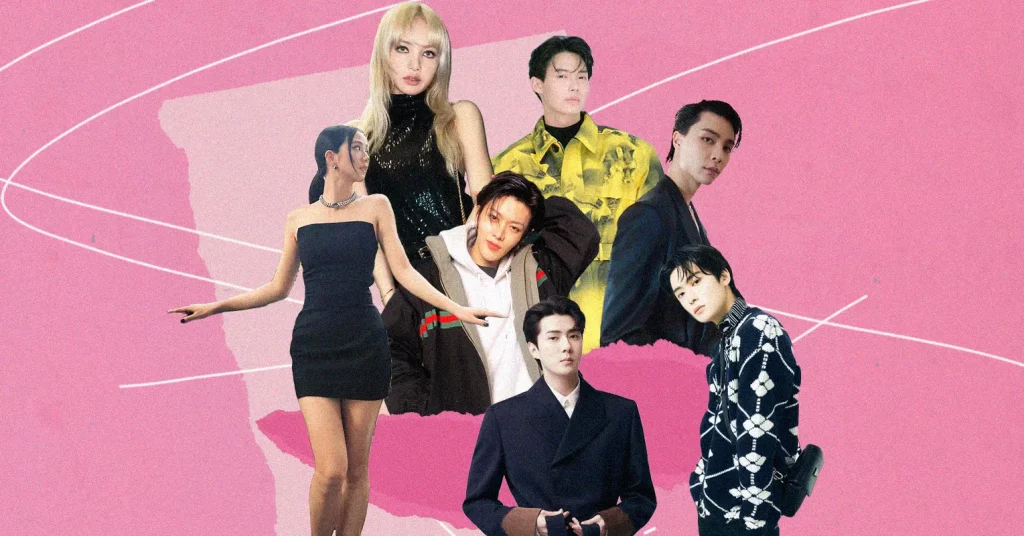 Whether it is jet-setting around the world, attending the most coveted fashion events, or gracing the covers of international publications, Asian celebrities never fail to command attention. It is no surprise then that some of these stars have risen to become fashion's new top players. So far, 2022 has seen a growing list of celebs from the Asia-Pacific (APAC) region consolidating their place in the industry. From ambassadorships to campaigns, household names from China, Japan, South Korea, and Thailand are snatching major gigs and changing fashion worldwide. Take a look at how these artists are making a lasting impact in the global luxury market.
Ambassadorships
It is not a secret that celebrity ambassadorships are a mainstay in the fashion industry. For decades, companies have recognized the impact of selecting famous people to promote their brands. However, as of late, the world of Fashion, Luxury, and Beauty (FLB) has found a tool for success in celebs from the APAC region. Looking to widen their reach among different demographics, fashion brands have turned to an increasingly common marketing strategy: ambassadorships.
From Chanel to Gucci and CELINE, the biggest fashion brands have tapped superstars like Jennie, KAI, and Lisa to represent them. In 2022 alone, powerhouses like Cartier, Prada, and Burberry have appointed BLACKPINK member Jisoo, NCT's heartthrob Jaehyun and Thai megastar Bright as their respective brand ambassadors. Other brands including Fendi, Longines, and Hublot joined the Asian ambassadorship trend selecting spokespeople such as rapper Zico, actress Suzy, and multi-hyphenate performer Lay. The appointments speak of the biggest and most successful artists in Asia, but also correspond to industry shifts, market demands, and the global appeal of APAC stars.
Social Media Prowess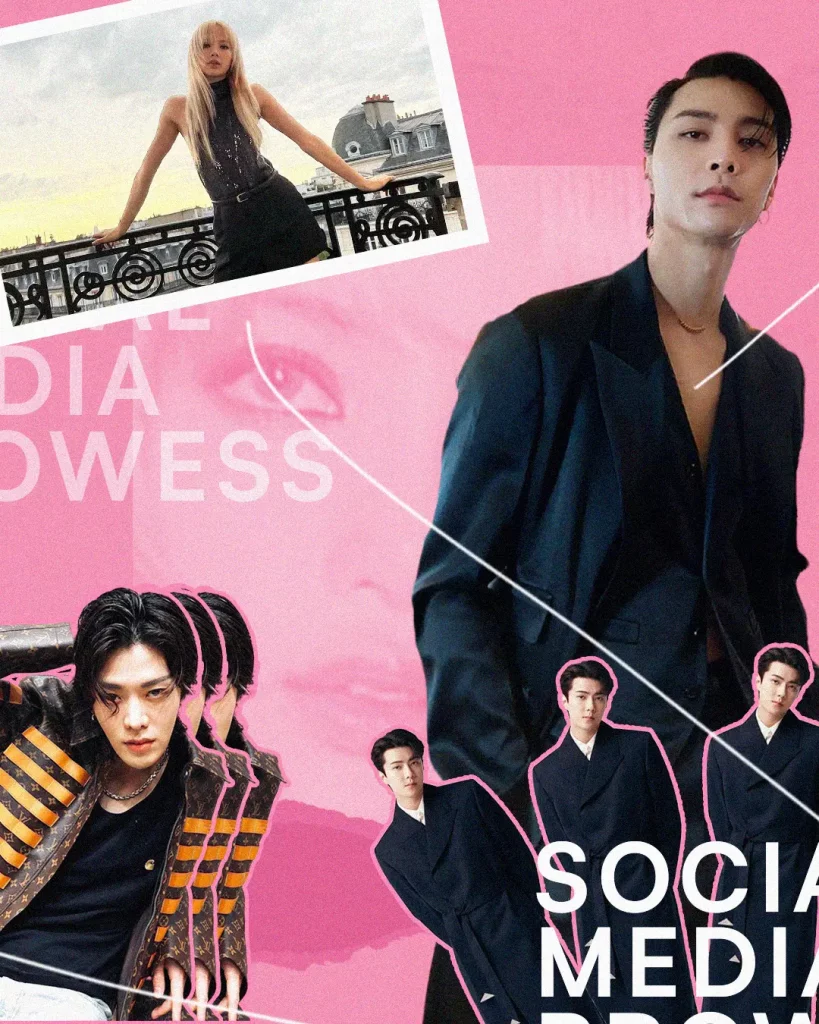 With celebrities and influencers turning into go-to endorsers in the digital era, it's not rare to see APAC artists advertising brands and products on social media. Product placements and invitations to tune into events are commonplace, and it doesn't come as a surprise that even an Instagram story unleashes frenzy among fans and followers.
For instance, according to the influencer marketing platform Lefty, during Spring-Summer 2023 menswear season, Korean idol Sehun landed among the top three influencers of Paris Fashion Week. Despite not being present at any show, a sole Instagram post of his invitation to Dior's fashion show generated $3.1 million of Earned Media Value (EMV)—a metric used to roughly estimate the value of the social interactions generated by media content. Similarly, Yuta Nakamoto, the Japanese member of pop sensation NCT and up-and-coming actor, garnered $800,000 of EMV with an Instagram post of his invitation to Louis Vuitton's show. Ultimately, according to Lefty's data, Yuta ranked among the top ten influencers during Menswear Paris Fashion Week.
The massive attention APAC stars receive on social media is not limited to their brand deals, endorsements, and personal posts. To understand their social media prowess, it is important to acknowledge that any of their feats become widely-publicized affairs, particularly on social media. Such was the case of NCT's singer, Johnny Suh attending the 2022 Met Gala in May. Though scoring an invitation was already an achievement—Johnny became the first male K-pop star of his generation to be invited to the event—the idol also made online history. Amid buzzworthy moments such as Kim Kardashian's controversial dress and Blake Lively's outfit change, Johnny became the most mentioned celebrity on social media. According to the consumer and market intelligence platform NetBase Quid, the singer racked up over 240,000 mentions. The number easily surpassed the mentions of the rest of the male attendants and posed serious competition to Met Gala co-host, Blake Lively, who ranked second with 220,000 mentions.
During CELINE HOMME's show in June 2022, this social media power was at an all-time high. Attended by BTS member V, South Korean actor Park Bo Gum, and CELINE's global ambassador Lisa, the show accrued bewildering numbers across platforms. Fashion photographer Stéphane Feugère explained the furor, "The idea is V [of] BTS, Lisa [of] BLACKPINK together [represent] 91 billion hits on TikTok. The two of them, together, is something that has never been done at a fashion show before. That's going to break the internet, right?" It couldn't be otherwise. Lisa alone has amassed over 80 million followers on Instagram and is the most followed Thai celebrity and K-pop star on the social networking service. With such a pull, it only made sense that CELINE's fashion show caused an online frenzy for days. 
Front Row Fixtures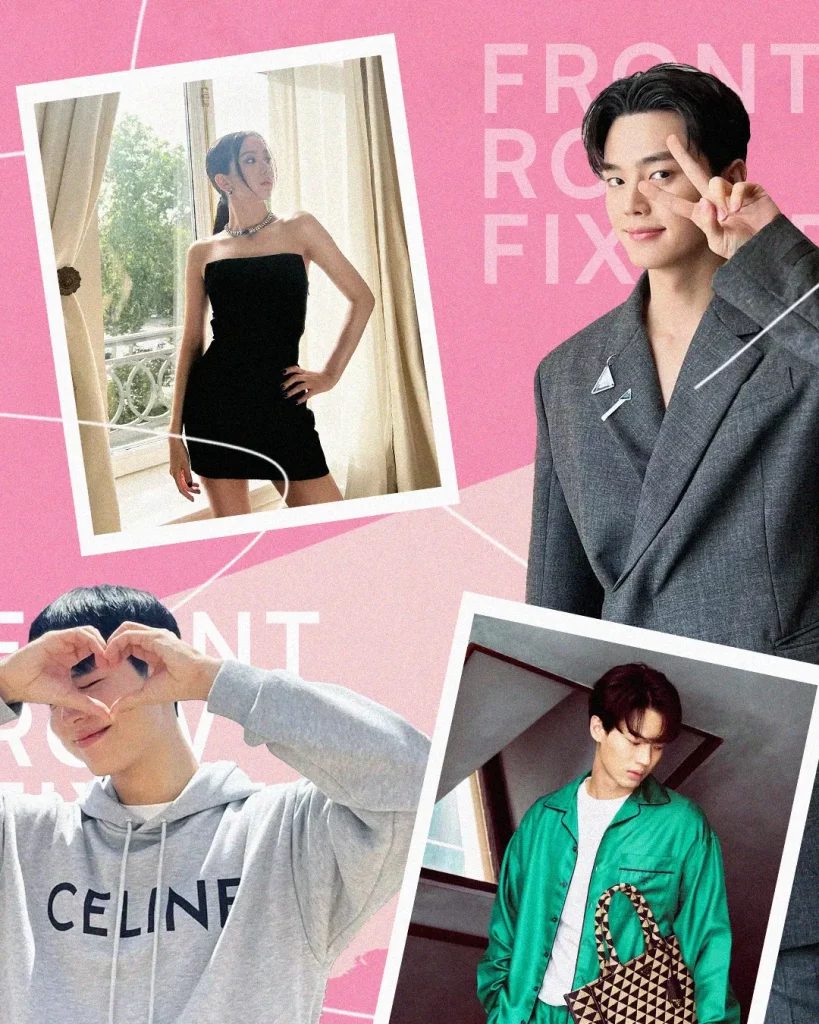 After two years of prioritizing digital front rows, the ease of pandemic restrictions around the world has prompted the return of in-person events. Along with physical runways and industry gatherings, impressive lists of global names have headlined the comeback of the "old normal." That means Asian stars have reclaimed their original VIP seats at fashion shows, and many others have made their front row debut this year.
The Fall-Winter 2022 Womenswear season, for example, saw BLACKPINK members Jennie and Jisoo dominate Paris Fashion Week with their presence at the Chanel and Dior shows, respectively. As per WWD, information from the software and data company Launchmetrics revealed that Jisoo became the celebrity with the highest Media Impact Value™ (MIV®) during Paris Fashion Week. The South Korean star racked up $7.2 million with a personal post and contributed to Dior's ranking as the top brand showing in Paris. Additionally, Launchmetrics  reported that Jennie's front-row appearance at Chanel's show "single-handedly generated the luxury house $3.6 million in MIV®."
APAC celebrities continued to dominate the scene during Spring-Summer 2023 Menswear Fashion Week. In Milan, Prada's show scored $25.9 million of MIV® with a star-studded front row that included Korean actor Song Kang, K-pop idol Jaehyun, and Thai superstar Win Metawin. The latter, specifically, became the top celebrity voice and top influencer of Milan Fashion Week, according to Launchmetrics.
Meanwhile, in Paris, CELINE's return to the official calendar of Paris Fashion Week and its comeback to in-person events raised high expectations. The scene-stealing front row did not disappoint. BTS member V and actor Park Bo Gum were among the attendants raising the brand visibility and setting social media ablaze. However, the undisputed star of the show was BLACKPINK's member Lisa. As per Lefty, the singer garnered 39% of the EMV accumulated during all fashion weeks of the menswear season. "None of the influencers at menswear S/S 23 shows were more impactful than Lisa," they wrote in a report.
In case the social media numbers were not enough proof, French fashion journalist and director, Loïc Prigent documented the fan uproar outside Palais de Tokyo—where the CELINE show took place. "Lisa waves and it's a pandemonium," he said before describing her as "one of the most powerful women in fashion." Even other guests at the show waited for Lisa's arrival and LVMH's CEO, Bernard Arnault filmed fans before declaring, "These are the fans of the Korean [idols]. The stars of BLACKPINK are a planetary success."
The Experts' Insights
According to Alison Bringé, Launchmetrics' Chief Marketing Officer, recent Fashion Week events have seen a growing prevalence of Asian celebrities and influencers attending runway shows and participating in collection campaigns. "With the rise of FLB within APAC markets, brands are looking to expand their current strategies to connect with their Eastern consumers. That being said, we saw a rise in Asian Celebrities and Voices during FW22 Fashion Week, with brands like Prada, and Gucci, featuring popular local celebrities like Hwasa, Bright, and Win Metawin," she tells EnVi.
Bringé also remarks that Asian countries are contributing to creating buzz around fashion events. "Interestingly, Korea ranked third for the highest Media Impact Value™ (MIV®) generated for Milan Fashion Week FW22, largely due to notable Korean stars posting brand-related content, and Japan ranked fourth for Paris Men's Fashion Week SS23. As we are seeing steady growth of Asian markets moving up the Fashion Week MIV® ranks, we can expect to see brands expand their endorsement strategies to cater to their growing audience."
For those unfamiliar with Launchmetrics' MIV® measurement, Bringé elaborates, "Media Impact Value™ is a proprietary Machine Learning algorithm created by Launchmetrics to provide brands with a unified currency to measure the value of marketing activities across Voices, Channels, and Markets. It assigns a monetary amount to every post, interaction, and article in the Fashion, Luxury, and Beauty industries and in turn, allows you to measure the Return Of Investment of any marketing activity that you create and execute."
Bringé also explains why Launchmetrics has become the go-to data company for FLB brands globally. "At Launchmetrics, our methodology is built on more than 15 years of experience […] Finely tuned with AI Machine Learning, the algorithm relies on both quantitative and qualitative attributes specific to the FLB industries—including audience engagement, industry relevance, source authority, and content quality—to ensure overall accuracy and relevance when benchmarking in the growing competitive landscape."
Based on their MIV® rankings and data obtained in the last year, Launchmetrics' CMO has noticed some prevalent figures and emerging names positioning themselves in recent fashion seasons. "As a whole, K-pop stars have always generated tremendous buzz during Fashion Week thanks to their extremely large and dedicated fan base. Most notably, South Korean singer, Kim Ji-soo "Jisoo", garnered a total of $10.9 million in MIV® for Dior during their SS22 event [in September 2021]. $3.5 million MIV® came directly from her personal posts with her top post earning $1.7 million in MIV® for the luxury house."
However, K-pop stars are not the only ones making waves in fashion. Thai actors have steadily grown their popularity in the FLB industries. "One notable celebrity we have seen becoming a familiar face at Mens' Fashion is Thai superstar, Win Metawin. He managed to generate $730,000 in MIV® for Louis Vuitton with a personal post on his Instagram promoting the FW22 show. On the same note, Win's attendance at Prada's SS23 Milan Men's Fashion Week show brought the luxury house $4.7 million in MIV®. Thanks to his wide popularity not only in Thailand but also within South-East Asia, brands wanting to build exposure can leverage Win's Voice to reach the wider APAC region," says Bringé.
The Promising Future Ahead
With the expanding demand in Asia, companies are focused on ways to boost brand awareness. In this day and age, it seems there's no better way to do it than leaning on the strong global presence of APAC artists. Legacy fashion houses, jewelers, cosmetics, and sportswear brands have taken note and will likely continue to tap on their star power to keep up with the times.
Forces to be reckoned with in the fashion industry, celebrities from across Asia-Pacific are the voices of a new generation. Come next Fashion Week, we'll probably see them proving their influence again and adding new milestones to their fashion resumes.
Interested in more fashion coverage? Check out how augmented reality is becoming fashion's newest frontier here.