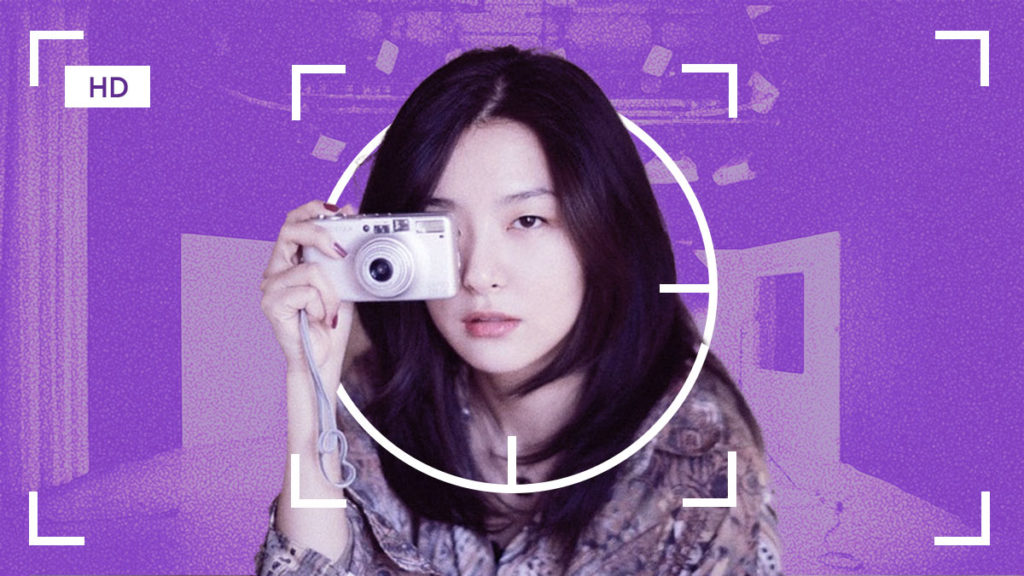 Brimming with talent, idols are experts in front of the camera. However, some of them like to be behind the lens too, and here are six women idols who could also be professional photographers.
1. Red Velvet's Seulgi
Seulgi is an artist through and through. She excels in performing with her sharp dancing and powerful singing in Red Velvet. Outside of what she does in her career, she's also recognized for her art, particularly drawing and painting. She even released a poster book filled with some of her original works for her most recent birthday. Another talent she's revealed is photography. In 2021, Seulgi opened another Instagram account which showcases more of her artistic work.
Cameras: Minolta X-700, Pentax Espio 120 SW
2. MAMAMOO's Moonbyul
Rappers in the industry are known to participate in writing and composing their songs, MAMAMOO's Moonbyul is the pride and joy of her fans with incredible 96 Korea Music Copyright Association (KOMCA) credits. When she is not penning another song under her belt, she shares a variety of hobbies to fans and one of which is photography. She made an Instagram account under the name "m_v.film" in 2019 where she posted her prowess in filmmaking and photography. The username has since been changed to her current one "mo_onbyul" in 2020.
Cameras: Contax T3, Fujifilm X100F
3. Girls' Generation's Yoona
Yoona officially debuted as part of Girls' Generation in 2007. Prior to that, she appeared in multiple music videos, the first one being TVXQ's Magic Castle. Fans also gave her the nickname "CF queen" for all the commercial deals she's done with various brands. All the hard work Yoona put into growing her craft eventually led to her acting career the same year she debuted as an idol. A seasoned artist like her has a good eye for photography too. Yoona likes to share her beautiful shots of landscapes and things she encounters during her travels on her Instagram page.
Camera/s: Fujifilm X100T, Leica D-Lux 7
4. EXID's Hani
A former triathlon athlete to vocalist and dancer of EXID and currently actress, Hani is gifted in both sports and the performing arts. On top of these, the athlete and artist is a photographer as well. She posted different shots of her behind-the-scenes using various cameras, and every once in a while, Hani posts what she sees behind those cameras on her Instagram account for her photography which also doubles as an archive for her fun trips around the globe and, more recently, a personal diary where her fans can get a glimpse of her thoughts.
Cameras: Nikon D700, Yashica T3
5. MOMOLAND's Jane
Jane is an excellent dancer and vocalist of MOMOLAND. She has also revealed her love for photography. When she appeared on SBS Power FM's Young Street on November 1, 2018, she talked about taking interest in photography from her dad who used to be a photographer. In the same year, Jane made her first post on the Instagram page focused on her work behind the camera. She appeared on the program Acut in January this year alongside Monsta X's Kihyun and NCT's Johnny where they took on missions and learned about photography headed by the professional photographer KT Kim.
Cameras: Canon AE-1 Program, Nikon FM2
6. BLACKPINK's Jennie
Jennie has an impressive list of skill sets she's shown to her fans. From filling the roles of BLACKPINK's dynamic rapper and vocalist to being sought after by the biggest names in the fashion and beauty industry. One of Jennie's most famous collaborators is the luxury fashion house, Chanel. For their Spring-Summer 2022 Ready-to-Wear collection, Jennie was photographed using a Fujifilm X-T3 which was a perfect combination as Chanel's muse is also a big fan of photography. Jennie opened a separate Instagram account in 2019 where she documents her adventures with her cameras.
Cameras: Contax T3, Leica M6
Want more? Check out our article on women K-pop idols channeling their inner visual artist here!
Check out more Women's Month content in EnVi's latest issue here!