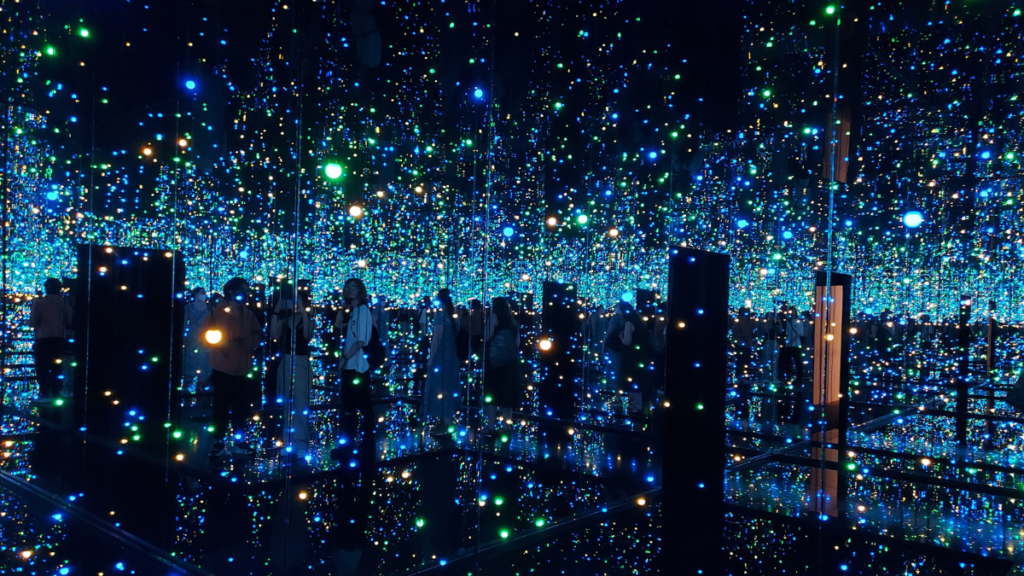 The Tate Modern, one of the most popular galleries in London, houses collections focusing on art from the 16th century onwards as well as those showcasing modern and contemporary art. Yayoi Kusama's Infinity Mirror Rooms are the latest stars at the Tate.
Kusama is a Japanese artist who works in many mediums and centers her work primarily around mirrors and dots with vibrant colors. This stems from her life with hallucinations, and her art is her attempt to submerge people in her own mind and experiences.
The current exhibition at the Tate surrounding Kusama features seven works ranging from immersive installations to films and photography created by both Kusama and other artists who have used her as the subject of their work.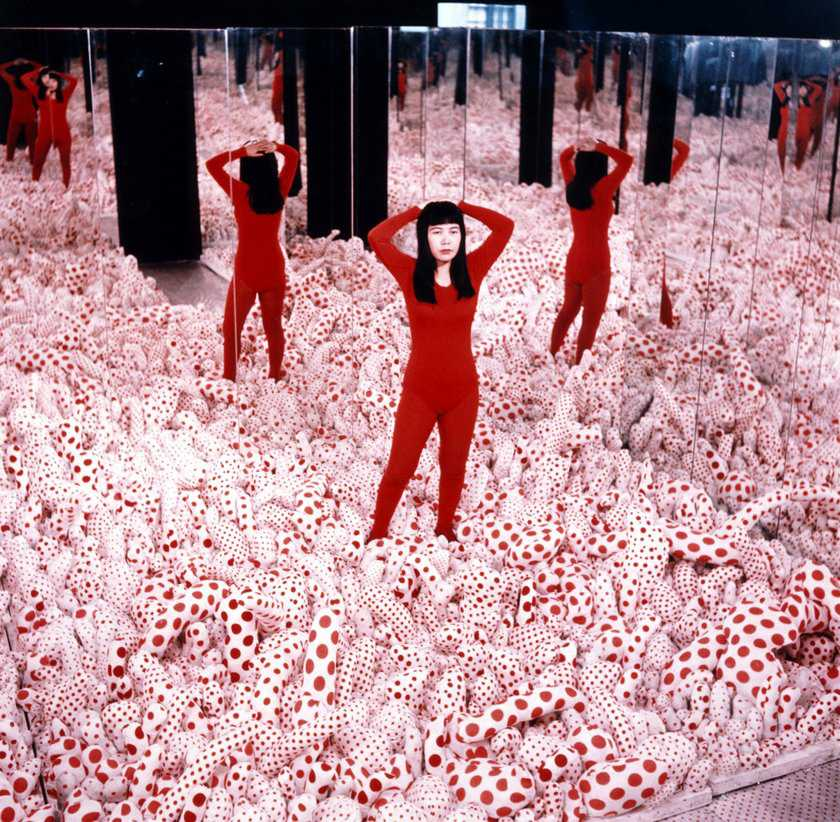 Born in 1929, Kusama started making art as a child and now has built a prolific and long-lasting career of paintings, sculptures, films, performances, and immersive installations.
Although discouraged by her family, Kusama went to study painting in Kyoto in 1948 and later moved to New York in the 1950s, when it was especially difficult to be a Japanese woman in art and society. She rose to fame in the '60s with her fashion line, Happenings, which allowed her to advertise herself. Today, Kusama often goes viral on social media with her mirrored rooms.
Kusama's work ranges in the type of mediums, but her dizzying array of dots make their way onto objects and even on herself and others' bodies. While her work is often sad and "lonely," she has explained in the past that she wishes her work to inspire joy and happiness in others. Kusama returned to Japan in the '70s and has lived in a hospital since. However, she still creates art to this day.
A Look into Yayoi Kusama's Infinity Mirror Rooms
The exhibition at the Tate contains several of Kusama's own works and others containing her as their subject. These installations include The Universe As Seen From the Stairway to Heaven, a windowed and mirrored sculpture that allows one to see colorful ball illusions and peep through to the other sides; Chandelier of Grief, a mirrored room focusing on a chandelier that is supposed to invoke grief and sadness that Kusama felt; and Walking Piece, a solemn, and again, lonely video of images depicting Kusama in New York in the '60s. In addition, the exhibition features Infinity Mirrored Room — Filled with the Brilliance of Life, the showstopper that will ultimately have you pulling out your phone to share the experience; Mirror Performance, which comprises photographs displaying Kusama's life in '60s New York; Portraits by Eikoh Hosoe, an artist who often photographs Japanese artists, which is a black and white series that uses distorted double exposure to capture Kusama; and finally, In the Studio, an unsettling film showing Kusama's studio life surrounded by her work.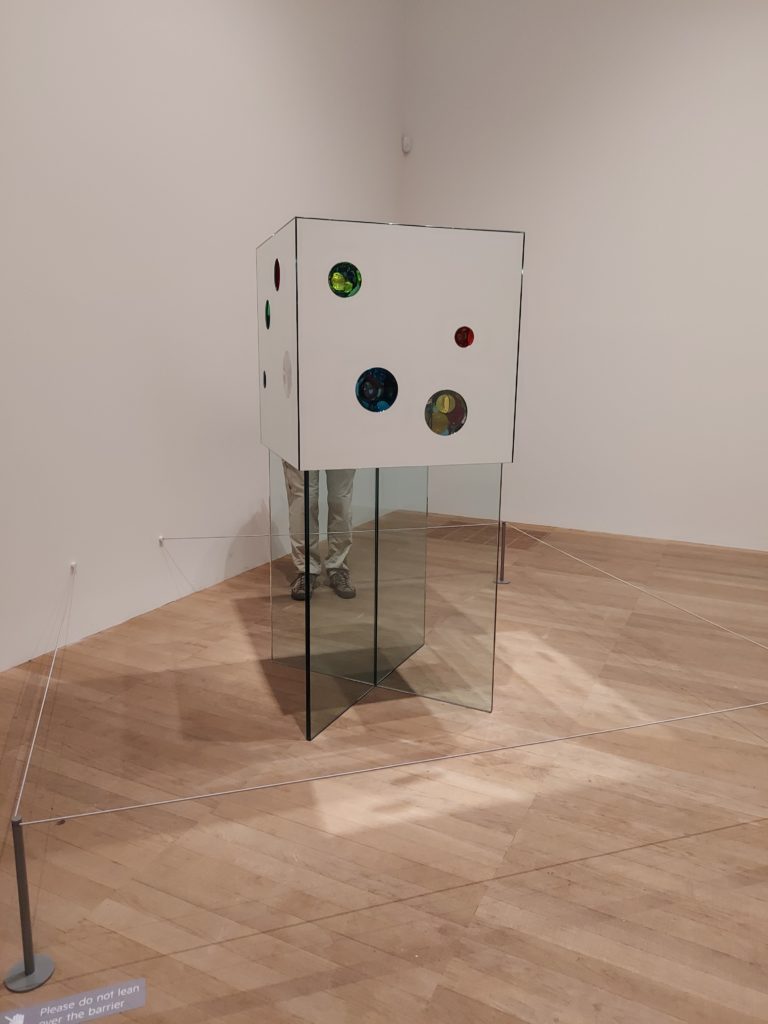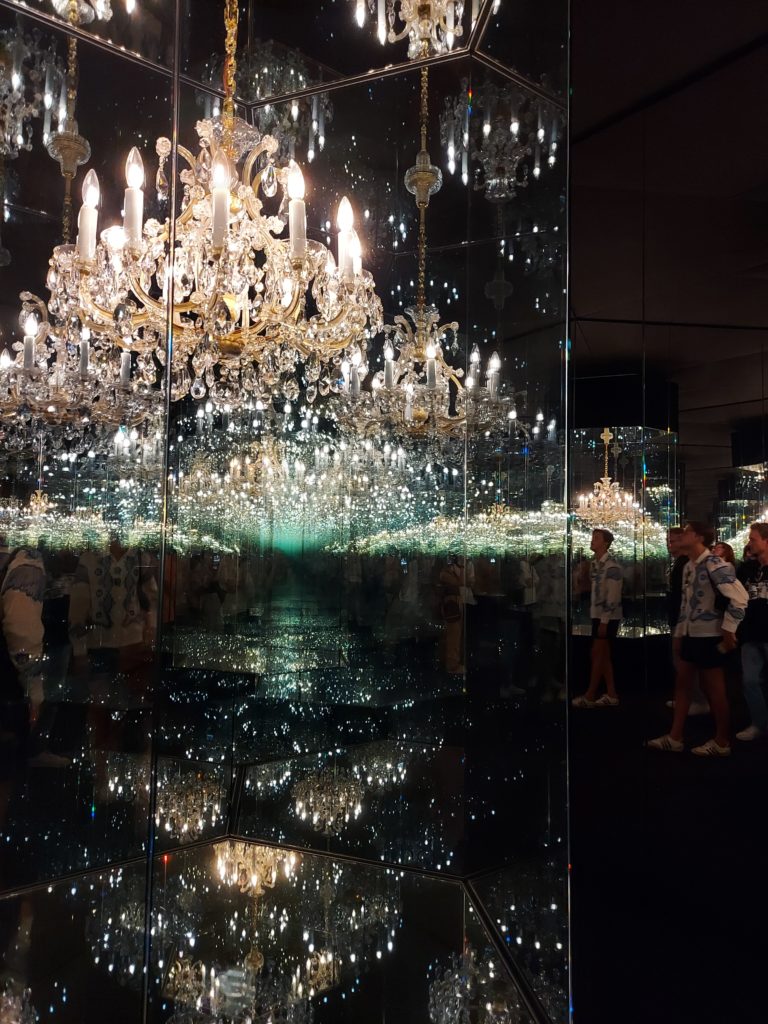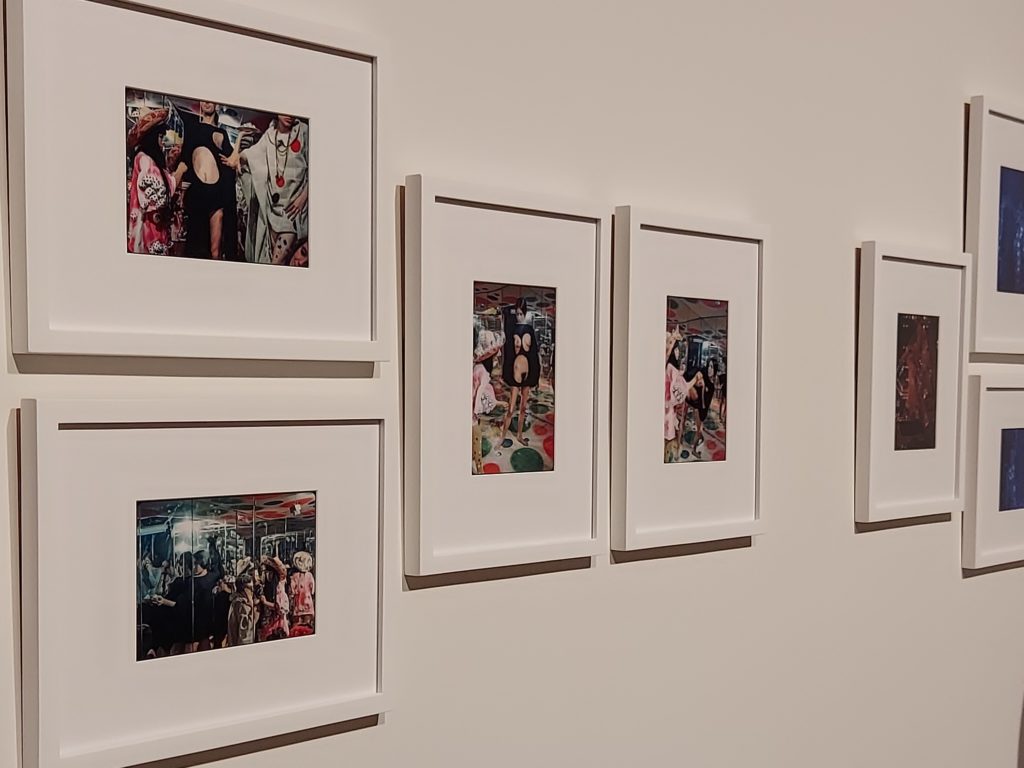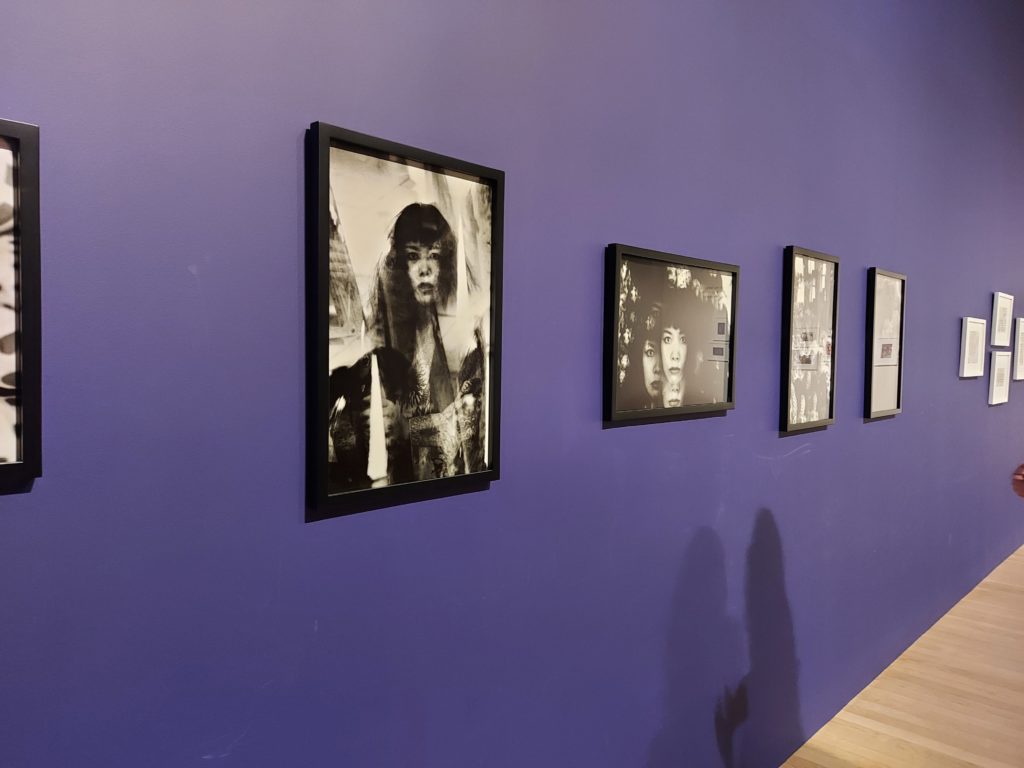 Where Kusama saw isolation and loneliness in her art, the exhibition provided non-conforming comfort and freedom. Her mirror rooms offer people a chance to not only bask in light and color but to also allow them to admire themselves. While this is a vain thought, it is quite entertaining at the same time.
The other artists in the exhibition focused on Kusama in their photography and videography, again capturing her isolation. They often show her facing away from people or staring straight at the camera while others are busy. These works are uncomfortable and unnerving, but you cannot take your eyes off them.
Kusama's exhibition at the Tate is highly focused on her mental health and her delusions. Because of this, the gallery provides resources for those experiencing their own. The exhibition is also accessible for the disabled and provides a quiet room for the neurodiverse.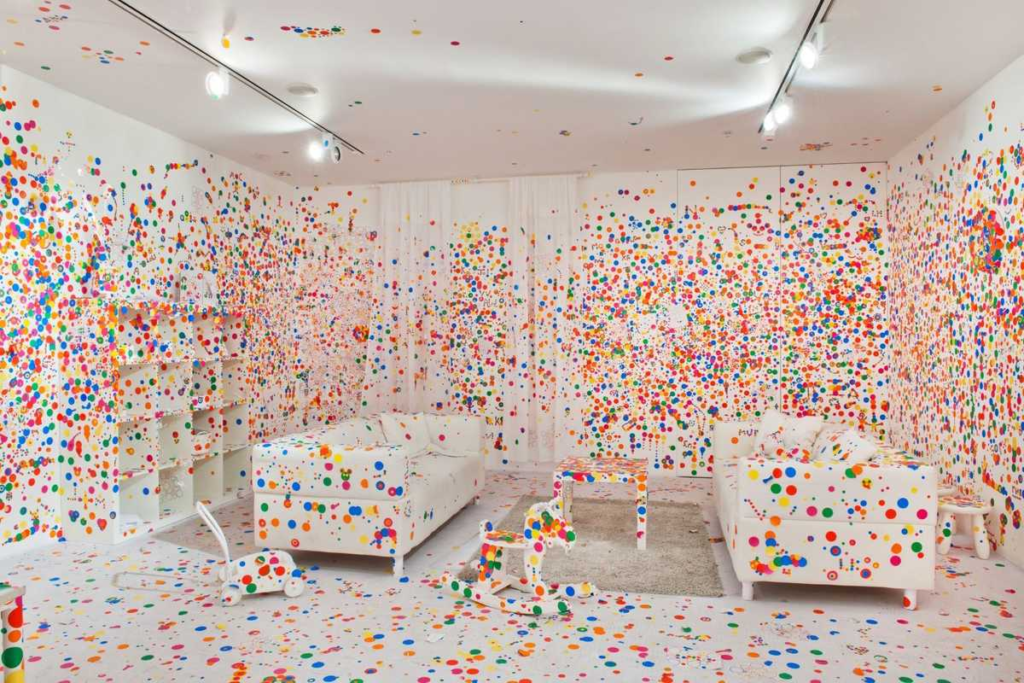 The Tate Modern has also brought back Yayoi Kusama's Obliteration Room. Separate from the main exhibition, this free-to-the-public addition contains a plain white living room brought to life with colourful sticker dots added by exhibition visitors.
Although the exhibition is small, it is highly recommended to go into the mirror rooms more than once without phones or cameras to fully appreciate the work and the feelings behind them. Overall, the Tate does an excellent job of capturing Kusama's life and emotions within this exhibition with her own installations and the exploration of other artists' perceptions of her life.
Experience the Infinity Mirror Rooms
General release tickets for Yayoi Kusama's Infinity Mirror Rooms are now sold out; however, there are limited tickets available until September 30 for those who are Members and Supporters of the Tate. In addition, if you find yourself in London this autumn, there will be more released on the Tate website later in the year, with cheaper tickets available for those under 25 years old and free for members.
Want to discover more art exhibitions? Find EnVi's seven exhibition recommendations to check out in the Bay Area here!