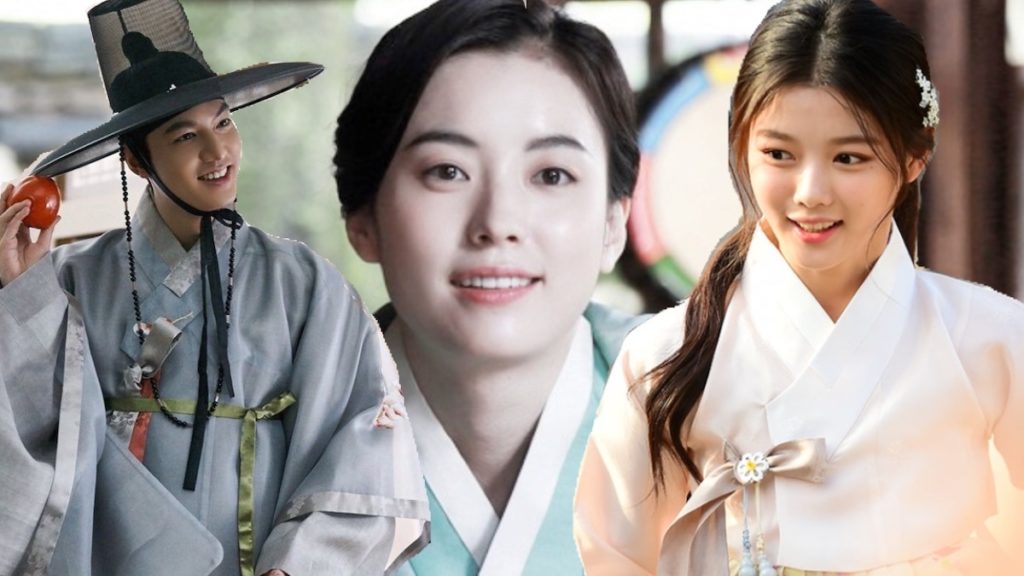 Bringing a fresh start to the year on January 22, 2023, Lunar New Year is a big celebrated holiday in many Asian cultures. With bright festivities, popular superstitions, and food and drinks galore, the celebratory period is typically met with a large family gathering to embrace the new year together.
Following the lunar calendar, each lunar year is represented by a Chinese zodiac animal, with 2023 represented by the water rabbit. Deemed to be one of the luckiest Chinese zodiac animals, the rabbit is symbolic of peace and prosperity. Scampering with a gentle energy and a calm state of mind, the rabbit hopes to bring on a year of jumping higher by reaching greater levels of self-care, creativity, and wealth. Those who are born in the year of the rabbit are thought to mirror the gentle creature—compassionate, quick on their feet, and highly determined. To celebrate, EnVi has gathered a list of Korean celebrities who are born in the Year of the Rabbit. Although rabbits are generally small creatures, look out for these K-actors and K-actresses who definitely have a big presence!
K-Actors
Date of Birth: July 1, 1987
From modeling, acting, and even variety, Ahn Jae-hyun has shaken up the entertainment industry with his unexpected duality—cold on the outside but goofy on the inside. Debuting in 2009 as a model, his alluring looks have aided him on the catwalk and on screen. Riding the model-to-actor pipeline that other K-Actors have followed, Ahn made his official acting debut in My Love from Another Star (2013).
Known to handle roles ranging from vampire doctors to rich playboys, his diverse casting choices leave fans anticipating future works. Beyond the acting scene, Ahn has gone viral through his body gags and oddball moments in New Journey to the West (2015). Granting him the nickname "종이인형" (paper doll) due to his klutzy movements, his endearing personality has made him a memorable cast member.
Date of Birth: July 5, 1987
From action to romance, Actor Ji Chang-wook has gripped the hearts of fans through his passionate acting performances since 2008. Exploding in popularity after his role as Healer in Healer (2014), his fanbase quickly expanded beyond domestic borders. From winning popularity polls in China to receiving various Drama Awards throughout his career, Ji's expansive acting trajectory hasn't slowed down.
His passion for acting hasn't gone unnoticed by his colleagues, with Director Lee Jung-sub commenting on how Ji "throws himself into acting without hesitation even while [the filming] gets physically draining." With other popular works like The K2 (2016), Suspicious Partner (2017), and Backstreet Rookie (2020), his acting expertise had him receive worldwide attention as he puts diverse characters under his belt.
Date of Birth: June 22, 1987
From various memes that quickly gained virality amongst K-drama fans to being a large figure in expanding the Hallyu wave, Actor Lee has long been an icon in the acting industry. With 31.7 million followers, Lee's popularity as an actor is unparalleled as the most followed Korean actor on Instagram. From gaining numerous Drama Awards and endorsements to getting his own wax figure in Madame Tussauds, Lee has certainly swept the entertainment industry.
Debuting in 2006, Lee has since amassed numerous starring roles as Gu Jun-pyo in Boys Over Flowers (2009), Kim Tan in The Heirs (2013), and Heo Joon-hae in The Legend of the Blue Sea (2016). Perhaps most known for his popular, rich male protagonist roles, Lee has cultivated a mass following of fans for his romance works. However, Lee has expanded beyond his acting, stepping into producing as the executive producer for his YouTube channel leeminhofilm.
Date of Birth: October 23, 1987
This multi-talented singer turned heads with his beautiful voice in 2009 after winning the first season of Superstar K (2009), a Korean music competition show. Seo shortly launched his acting career a few years later. He catapulted into the spotlight when he landed his first lead role in the nostalgic high school drama Reply 1997 (2012). His impactful performance led to greater opportunities and characters for the singer turned actor to try out.
His other notable works include Doom at Your Service (2021), Shopping King Louis (2016), and The Smile Has Left Your Eyes (2018). Seo has been praised for his range, which has won him multiple accolades, including most recently, the Best Artist Award – Actor at the 2022 Asia Artist Awards.
K-Actresses
Date of Birth: September 2, 1999
Debuting at the age of four, Actress Kim Yoo-jung was one of the most popular child actresses with numerous appearances in films and TV series. Appearing in works like Iljimae (2008) and Painter of the Wind (2008) before the age of ten, Kim has honed her acting skills since elementary school.
Pushing forward with her acting career and delving deeper into the entertainment industry, Kim's continuous works have won her numerous annual Drama awards. From the Asia Artist Awards to the SBS Drama Awards, Kim's held a strong title as "Best Young Actress" for years. With a soaring popularity that has accumulated over the years, numerous endorsements hail her as the bright, young star on-screen. With her film and K-drama career well under way, Kim is expected to make her theatrical debut this year with Shakespeare in Love.
Date of Birth: February 22, 1987
Born in Cheongju and growing up with a Chungcheong dialect, Actress Han Hyo-joo is known for being a down-to-earth celebrity. From her numerous appearances on variety shows ranging from Running Man (2010) to Hometown Flex (2020), Han flippantly discards her actress persona for some variety fun. Her bright attitude has shaken up the entertainment world, with her guest appearances skyrocketing views above 3.4 million.
With popular works like Iljimae (2008), Dong Yi (2010), and W (2016), Han has torn up various genres—romance, historical, action thriller, and more. With international to domestic works and years of acting expertise, Han has won awards ranging from the Top Excellence Award – Actress in a Miniseries to the Top Star Award. As a duality icon between her serious on-screen roles to her behind-the-scenes personality, Han has never failed to captivate fans and viewers alike.
Date of Birth: March 6, 1975
Debuting at the age of thirty back in 2005, Actress Ra Mi-ran has been steadily making waves in the entertainment scene. It wasn't until her portrayal of a tough yet heartwarming mother in the critically acclaimed Reply 1988 (2015) series that the actress' popularity exploded. This seasoned actress has become well loved for her comedic style, which has even led her to dabble in variety shows such as Sister's Slam Dunk (2016).
Despite excelling in comedies such as Miss & Mrs. Cops (2019), Ra has demonstrated her talent beyond genres, going on to work in the hit historical film The Last Princess (2016). In 2021, Ra won the Best Leading Actress at the esteemed Blue Dragon Film Awards for her performance in Honest Candidate (2020).
Interested in more ACT!ON content? Read our piece on Survival Shows here!