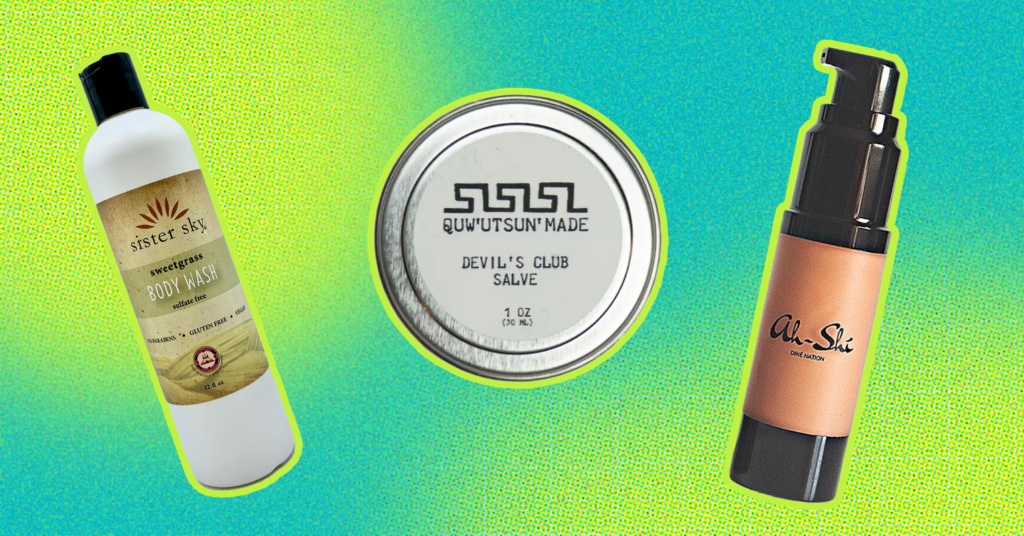 The month of November is dedicated to recognizing and honoring the rich culture and history of Native and Indigenous peoples. There are over 700 tribes in the United States with their own unique languages, practices, remedies, and rituals. Proper credit and representation are rarely seen for Indigenous communities despite the consistent exploitation and appropriation of their culture and practices. In this piece, EnVi wishes to highlight 10 Native and Indigenous-owned brands that are taking back their culture.
Author's Note: When speaking about Native communities, it is essential to use the appropriate terminology—use specific tribal names whenever possible and/or necessary. Also, acknowledge that Indigenous people have their individual preferences on how to be addressed.
Ah-Shí Beauty
Ah-Shí Beauty was created by Diné (Navajo) and Naahiłi (Black) owner, Ahsaki Báá LaFrance-Chachere. In the Diné language, Ah-Shí Beauty in its entirety translates to "This is my beauty." LaFrance-Chachere has a goal to indigenize the beauty industry. Through her line, she wanted to encourage people to set their own beauty standards and have products to use as a means of self-expression.
In an Interview with InStyle, LaFrench-Chachere shared, "From one reservation to another, we're all in the same regulated, oppressed system. I hope building this company is going to do more than create amazing products, but also inspire others to start their own brands and businesses, in the beauty industry and beyond."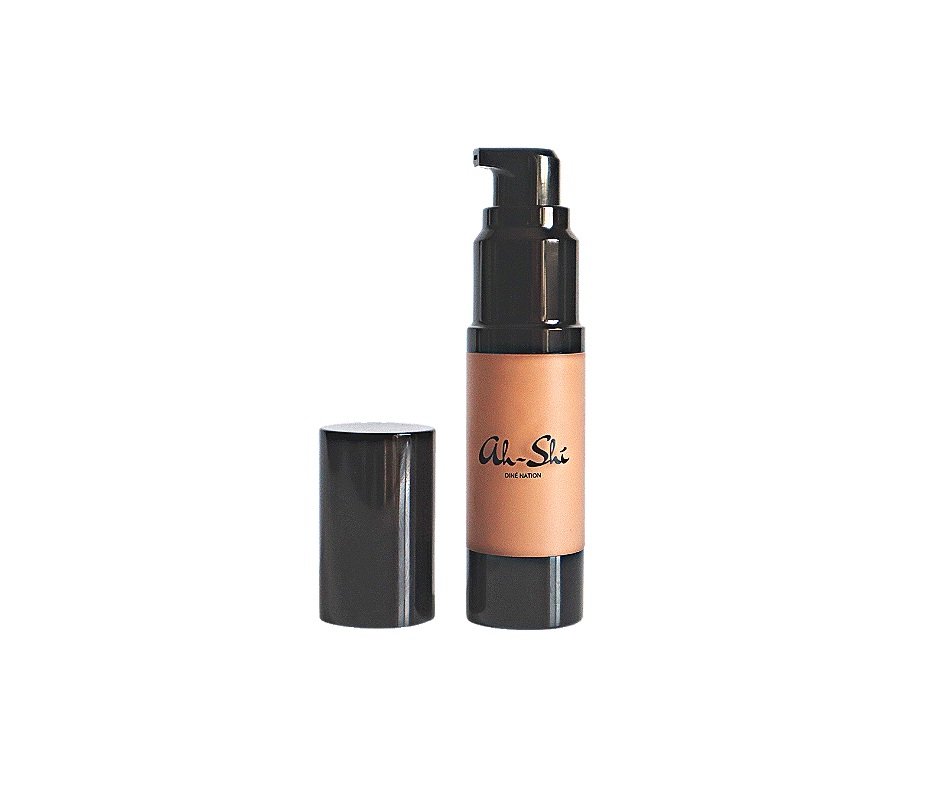 Hi Def Foundation
Ah-Shí's Hi-Def Foundation went viral for its buildable, medium to full coverage. It leaves the skin glowing with its dewy finish, guaranteed to have your skin looking fresh all day long. 
Quw'utsun' Made
In 2016 Quw'utsun' Made was founded by Arianna Lauren, a proud member of the Que'utsun'/Cowichan Tribes. Lauren found inspiration in the land and their elders to create a brand that supports the needs of their community. Beginning with just a small batch of candles and salves, through the guidance of elders and the community, she was able to develop what is now Quw'utsun' Made! The brand also serves as a way to preserve the traditional knowledge of the Coast Salish Nation in order to pass it on to the future generations. 
Devil's Club Salve
This handmade salve is infused with devil's club extract and scented with eucalyptus essential oils—making it perfect for those who may suffer from stiff joints, beader's wrists, or pow-wow legs.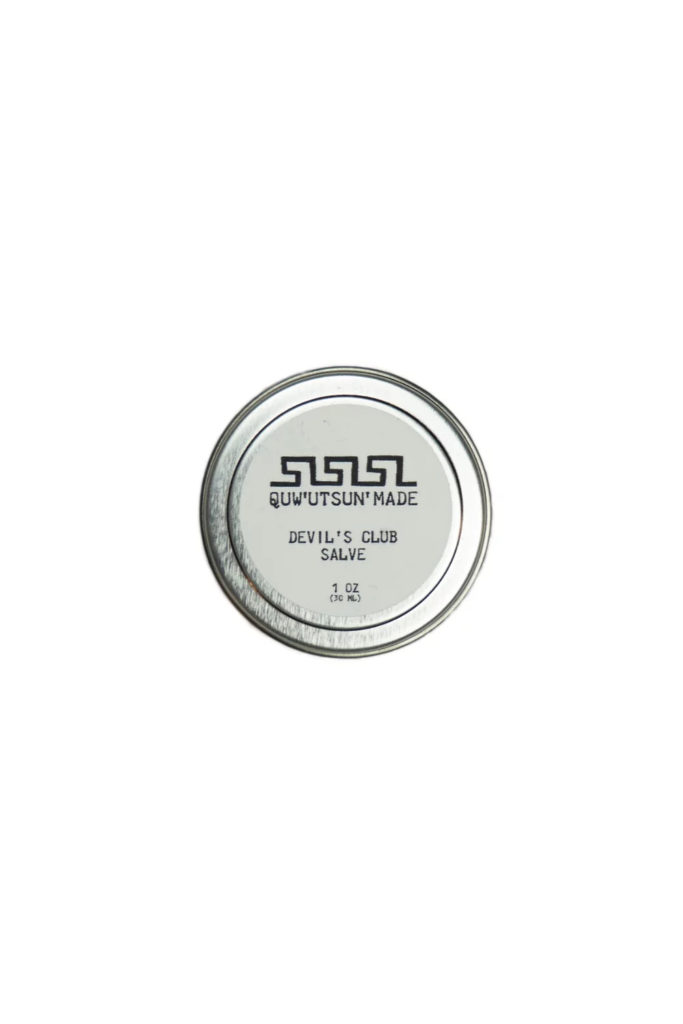 Prados Beauty
Cece Meadows, a descendant of the Yoeme and Nʉmʉnʉ people, is the founder and CEO of Prados Beauty. Meadows created the makeup line as a way "to bring light and awareness to Indigenous peoples, our stories, our true history, resiliency, and beauty." Known for its brilliant eyeshadow palettes, the makeup line also includes blushes, bronzers, lipsticks, makeup brushes, and more.
Prados Beauty established a Prados Promise: a commitment to help Native communities and those in need throughout Turtle Island. In addition to donating a portion of its proceeds to Native communities in need, Prados Beauty also does charitable work in these communities and supports other Native entrepreneurs on their website and socials.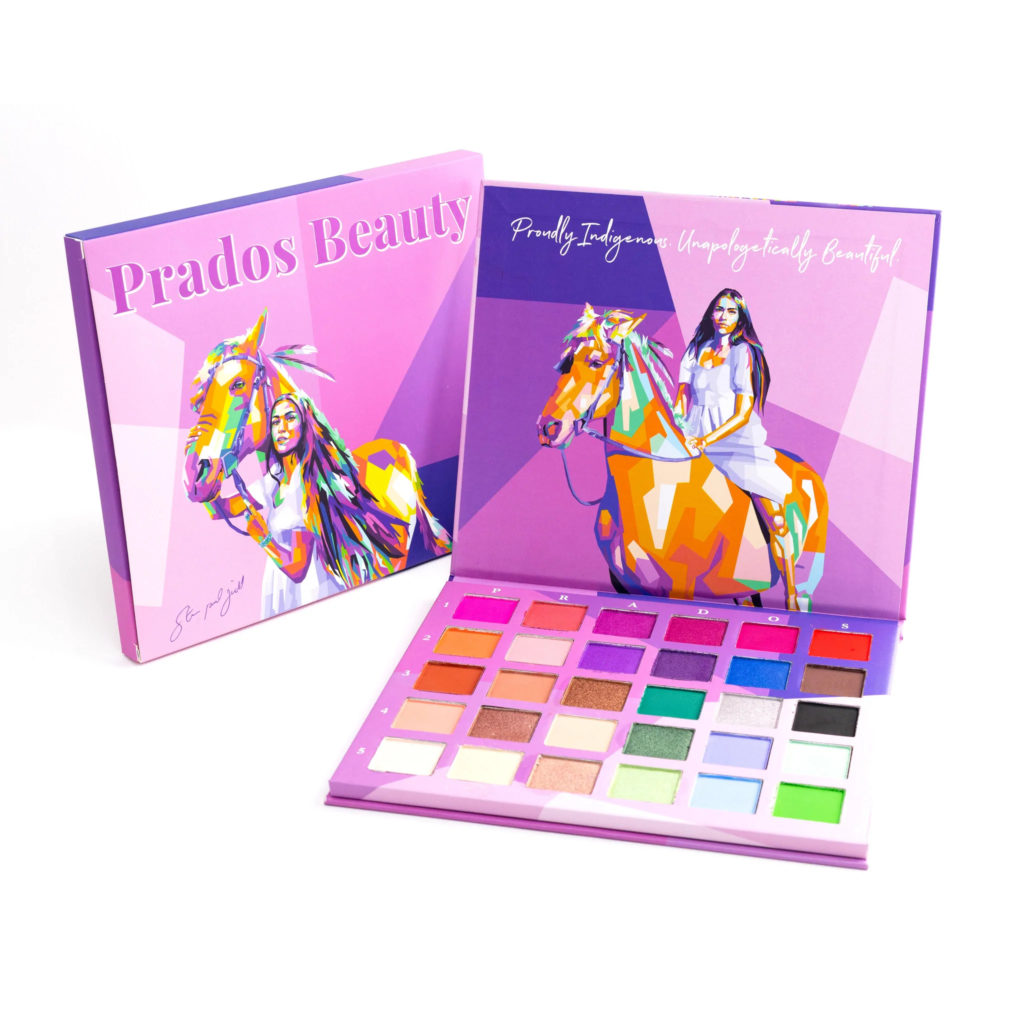 The Matriarch Palette
In collaboration with artist
Steven Paul Judd
, the Matriarch Palette is a 30-pan eyeshadow palette that includes vibrant and long-lasting matte and shimmer shadows. The variety of shades grants anyone the tools to create the perfect look.
Satya Organic Skin Care
Patricia Mousseau, an Anishinaabe member of the Fort William First Nation, founded Satya Organic Skin Care after her daughter was diagnosed with eczema. Inspired to create a natural substitute for steroid creams used to treat the conditions, Satya's products are plant-based and deliver clean skincare that's rooted in traditional medicine. There are products not only dedicated to eczema but ones with multi-purpose uses as well. 
Eczema Easy Glide Stick
This easy-glide format grants eczema relief when you're on the go! Glide the stick over your face, lips, and/or body for instant relief.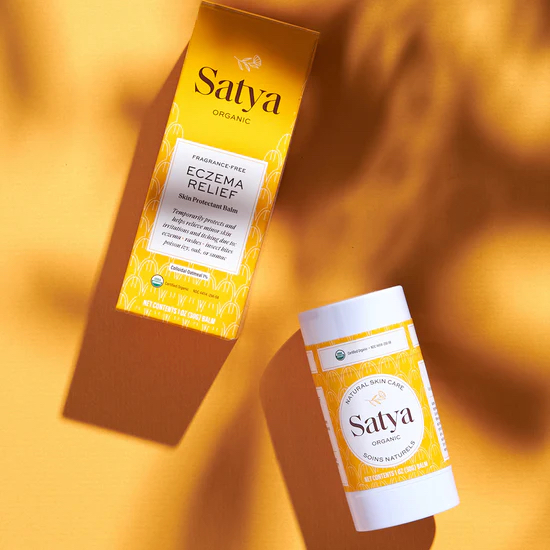 Sḵwálwen Botanicals
Founder of Indigenous luxury skincare brand Sḵwálwen Botanicals, Leigh Joseph—ancestral name Styawat—belongs to Skwxwú7mesh (Squamish) First Nation. Joseph incorporates sustainably sourced plants and organic ingredients into Sḵwálwen products to honor traditional Skwxwú7mesh plant knowledge. Keeping these Native pieces of knowledge alive allows for this luxury brand to be a means of cultural understanding of Indigenous plant foods and medicine. The brand also uplifts Native communities through philanthropic partnerships: their Ceremony Series and the hiýáḿ Project.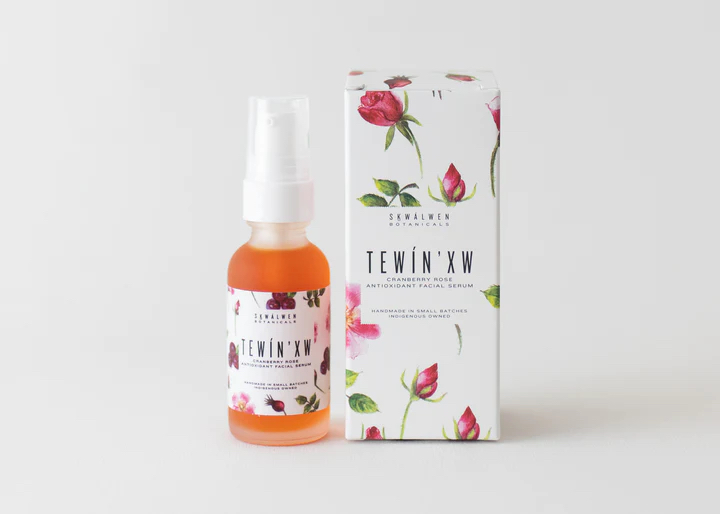 Tewín'xw Cranberry Rose Facial Serum
This luxury facial serum is restorative and deeply nourishing as it aids in holding moisture while reducing redness and the appearance of fine lines. 
Cheekbone Beauty
Launched in 2016 by Anishinaabe-Canadian Jennifer Harper, Cheekbone Beauty ensures that all their products are natural-based and cruelty-free, and their packaging sustainable. Known for their SUSTAIN Lipsticks, each package is made of biodegradable vegetable ink. Finding inspiration in the 7000+ languages of the Indigenous people, the products in their line are named after the land from which the ingredients originated; the shade "Kéyah," a peachy neutral rose, means land or earth in Diné Bizaad or Navajo language.
Cheekbone Beauty also has a goal to make a difference in the lives of Indigenous youth through donations, addressing the educational funding gap, and creating a space in the beauty industry where Indigenous youth feel represented and empowered.
SUSTAIN Lipstick
SUSTAIN Lipstick was created for both performance and sustainability as it features sustainably-sourced ingredients. A product of purpose, this lipstick will cushion your lips with a rich, velvety color.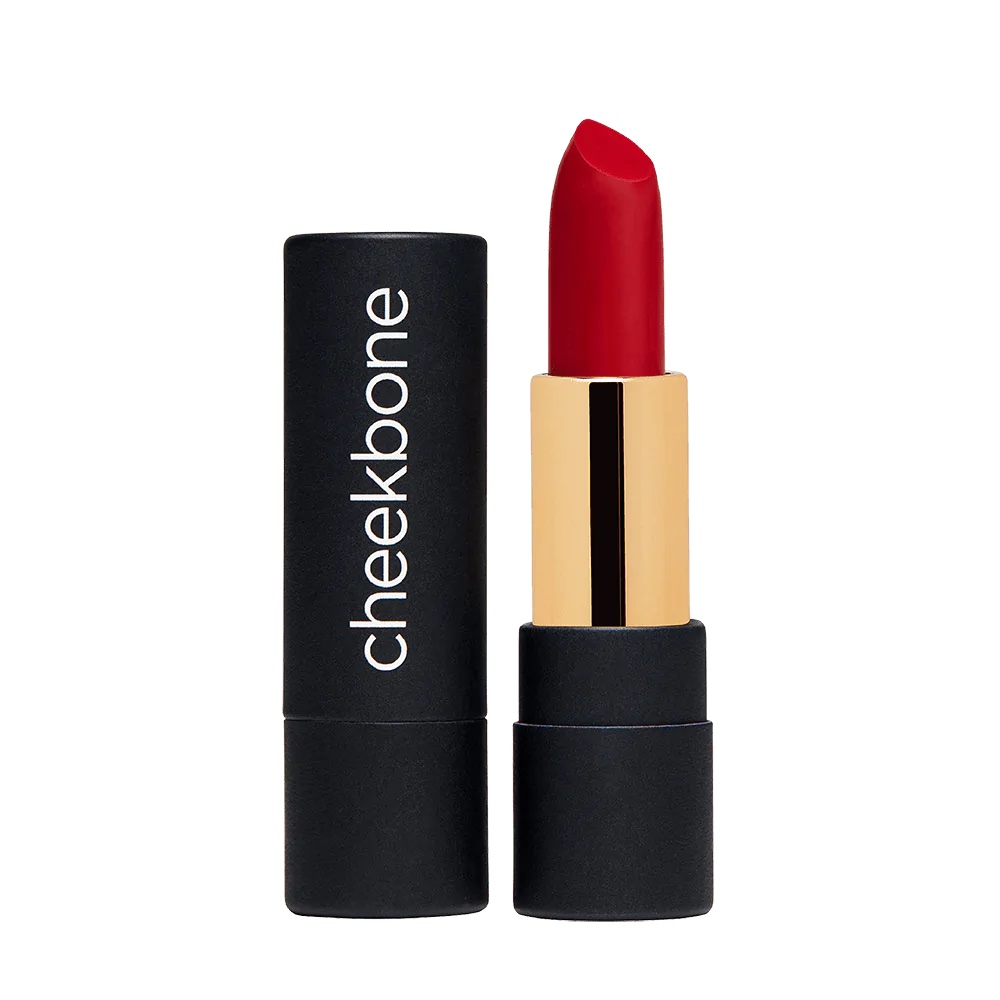 Sequoia Soaps
Sequoia Soaps was founded in 2002 by Michaelee Lazore, a Kanien'kehá:ka (Mohawk) woman from Akwesahsne and Northern Paiute from Nevada. Sequoia is proudly 100% owned and operated by Indigenous women. Keeping future generations in mind, they emphasize the importance of sustainability in design and production by using ethically sourced ingredients and favoring local production. With their handmade soaps, body and face scrubs, and lotions, Sequoia is a wonderful choice for those much-needed self-care days. The brand also has several candles, incense, and fragrance oils to choose from.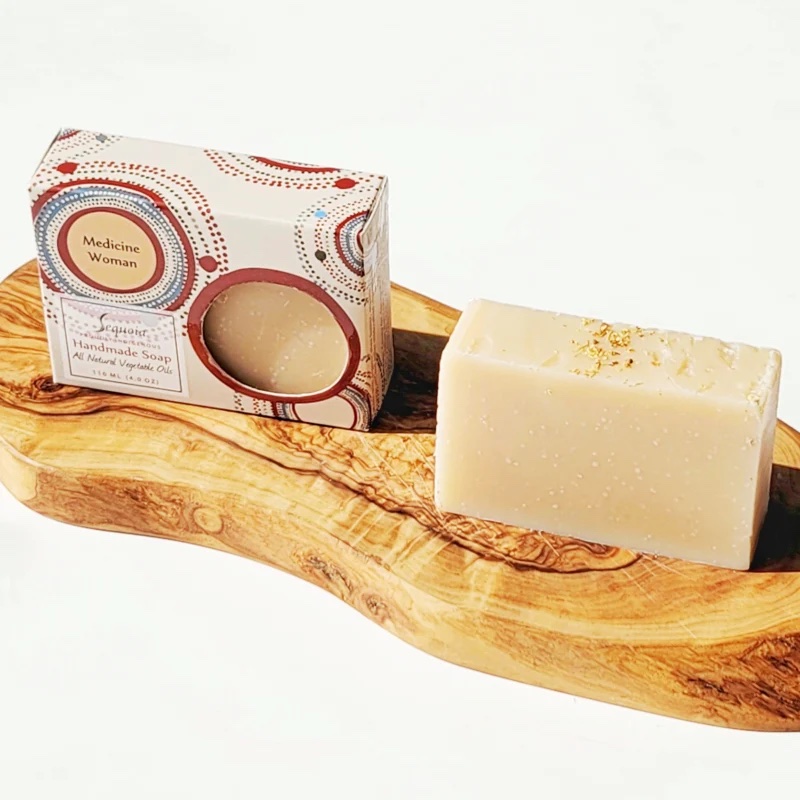 Medicine Woman Soap
This hand-crafted soap has a compelling, earthy scent with its mix of cedar, saffron, eucalyptus, sage, and Elderflowers. 
Blended Girl Cosmetics
Founder Shí-Fawn Chee's love for makeup led her to create the brand Blended Girl Cosmetics. With a lack of Indigenous representation in the beauty scene, Chee set the goal of creating a brand that would provide the representation that she yearned for when she first fell in love with makeup. Since its creation, Chee has donated to several funds such as Navajo/Hopi COVID relief and Black Lives Matter. 
Frybread Gloss
These holographic lip glosses leave just the right amount of shimmer on the lips, giving you the choice to wear it alone or pair it on top of your favorite lip shade to add a bit of shine.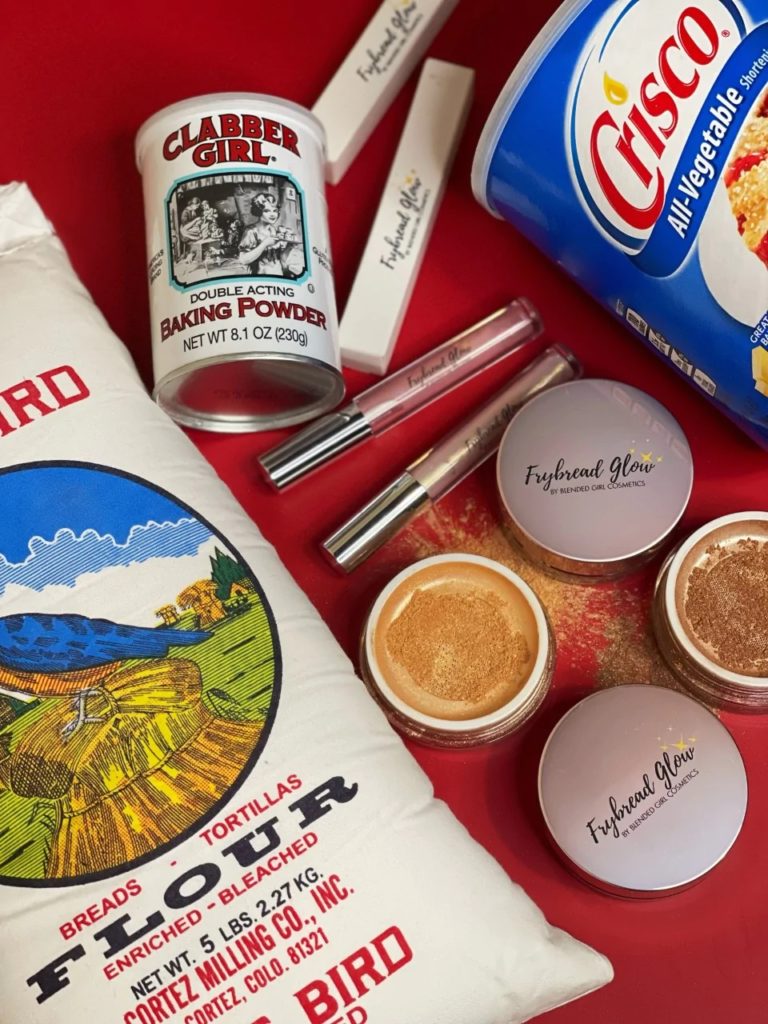 Sister Sky
Owned and created by sisters Monica Simeon and Marina TurningRobe of the Spokane and Pauquachin Tribe, Sister Sky provides natural body and hair products inspired by Native herbal wisdom. With a combination of ancestral practices and natural, plant-based ingredients, their products ensure a gentle experience that leaves you feeling refreshed. Sister Sky also donates a portion of its Sweetgrass collection sales to Native American nonprofits that promote health and wellness, culture, and education.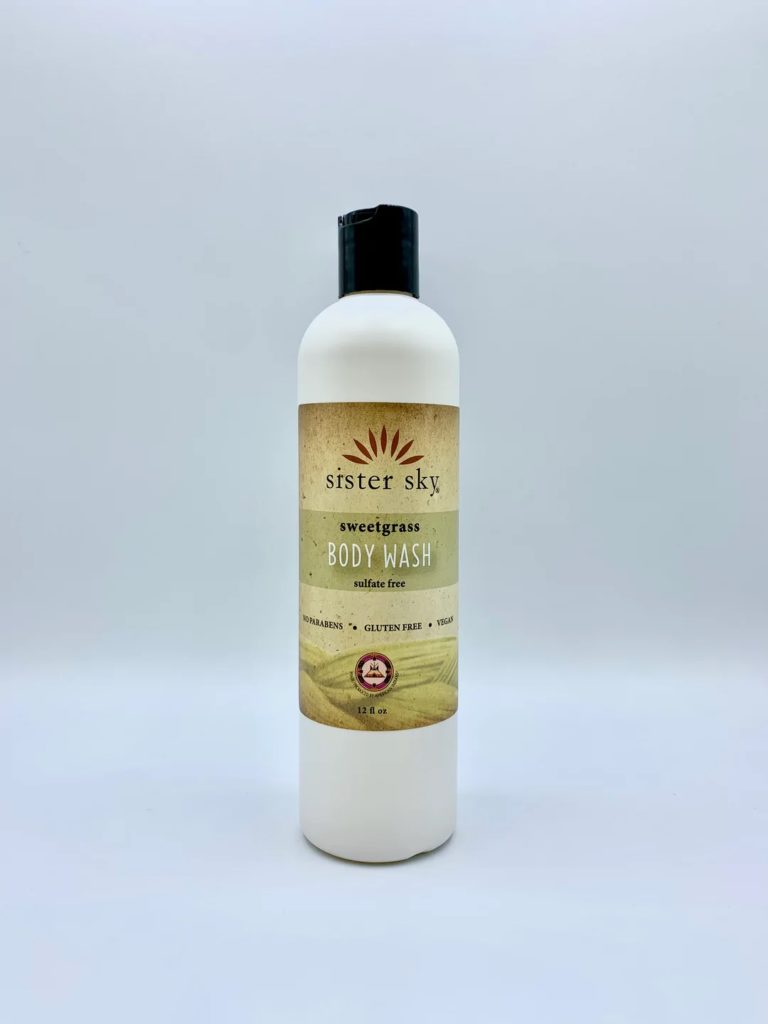 Body Wash – Sweetgrass 
Sister Sky's sulfate-free body wash is gentle and leaves your skin feeling soft and nourished. Their signature SweetGrass oil adds a clean and refreshing fragrance to the skin.
Yukon Soaps Company
Yukon Soaps Company was created by Joella Hogan in hopes to bridge people to Indigenous culture and the land. Hogan did that by bringing elders and local kids to the land to gather wild botanicals, even employing Indigenous youth, and offering crafting workshops. Yukon Soaps are hand-crafted and infused with the spirit of the Yukon as they feature wild rose petals and beadwork of Indigenous artisans.
Aurora's Passion Soap
Aurora's Passion soap is inspired by the night skies filled with the Aurora Borealis lights. What better way to start your day than to invigorate your senses with Yukon's lovely rosehips?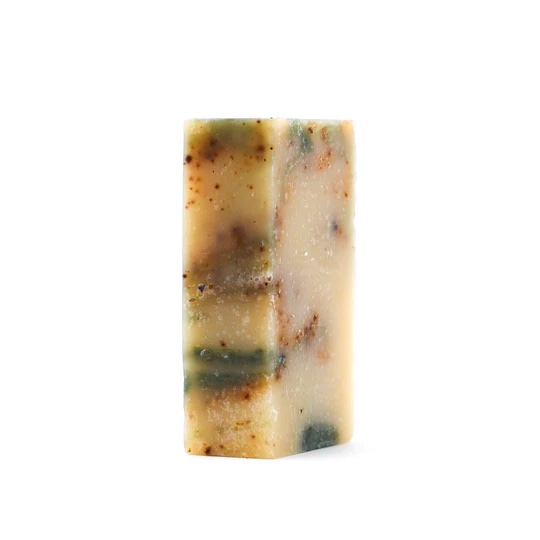 Visibility
Though we shouldn't spend only a single month celebrating Native and Indigenous peoples, Native American Heritage Month is a way to bring visibility to traditionally marginalized identities. The featured brands shed light on the vast ways Native peoples have reclaimed their stories and with holidays fast approaching, they make a perfect list of businesses to support. 

Want more from our beauty team? Check out 6 Native Hawaiian-Owned Beauty Brands You Need to Know, here!