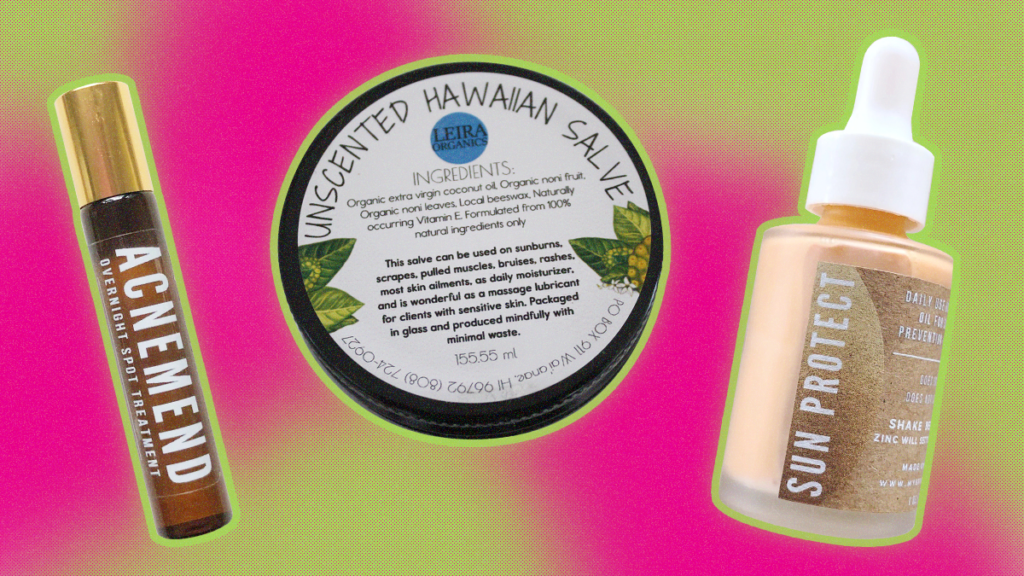 Hawaii is known for being one of the most beautiful places in the world, containing distinctive species of flowers and plants amongst mountainous landscapes. The islands are just as rich in culture and history, but with only 10% of the population being Native Hawaiian, practices, norms, and essential routines are often overshadowed. Fortunately, many natives have shared their knowledge by creating products that highlight Hawaiian culture. In honor of Asian American and Pacific Islander heritage month, EnVi highlights several Kānaka owned beauty brands that support the preservation of Hawaiian identity through language, organic materials, and spiritual practices.
Kou Piko Beauty
Kou Piko Beauty is a great brand to support for its focus on both Hawaiian culture and mental health. Kou Piko Beauty's founder, Kelikouli Elkington-Kaha'uleli, created the brand as a way to heal from personal ordeals, stating "Kou Piko Beauty is a healthy coping strategy applied to healing one's full self and working through trauma." The brand specializes in different types of topical products from soaps to serums, all containing healing ingredients native to Hawaii.
Popular Products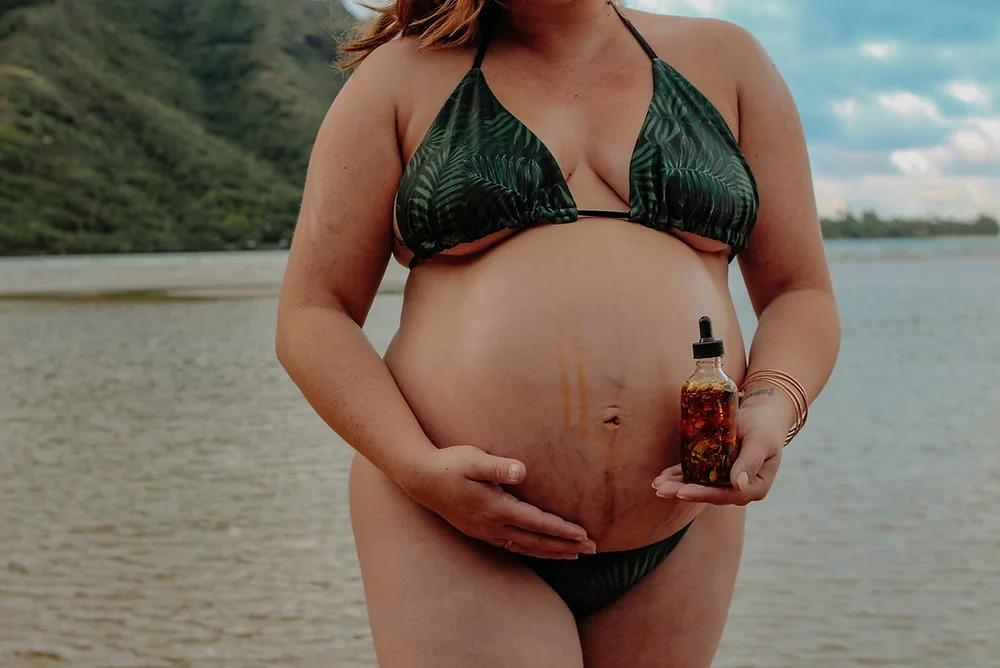 Makalapua Serum
Made from a variety of beneficial florals (lavender, chrysanthemum, roses, chamomile, marigold) and oils (kukui nut, coconut, and jojoba), this serum can increase the speed of the skin's healing process and leave it looking glowy. This oil can also be used on hair to repair damaged ends or dullness.
Pūʻao Salve
This soothing ointment is created from a mix of oils such as peppermint, copaiba and coconut, along with organic ingredients such as blood orange, lavender, beeswax, and sage just to name a few. It is unique in that it is specially formulated for those with monthly cycles, as it eases the pain that comes with menstruation.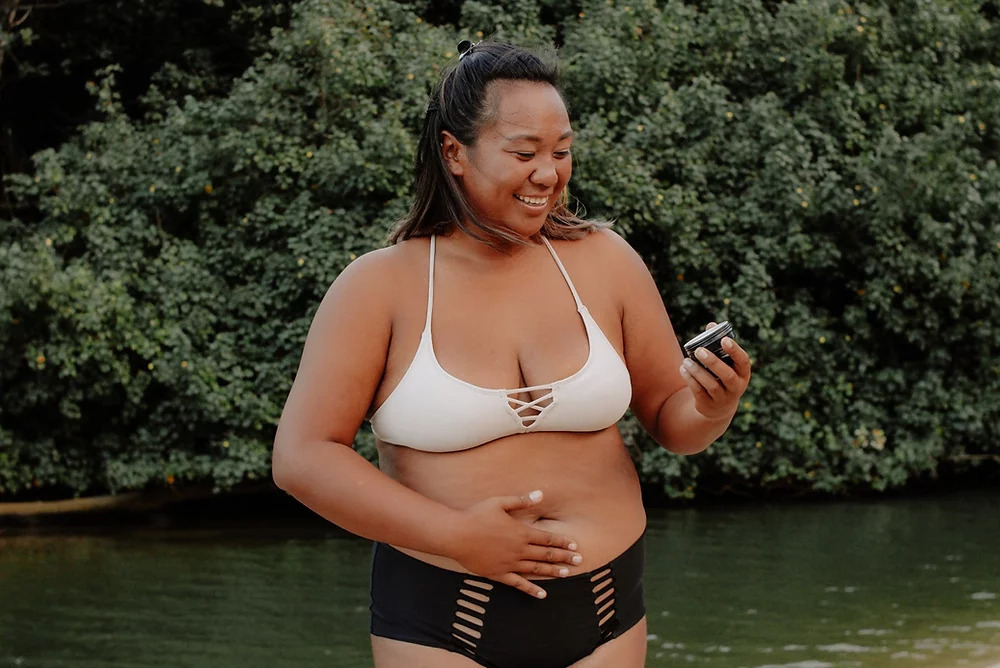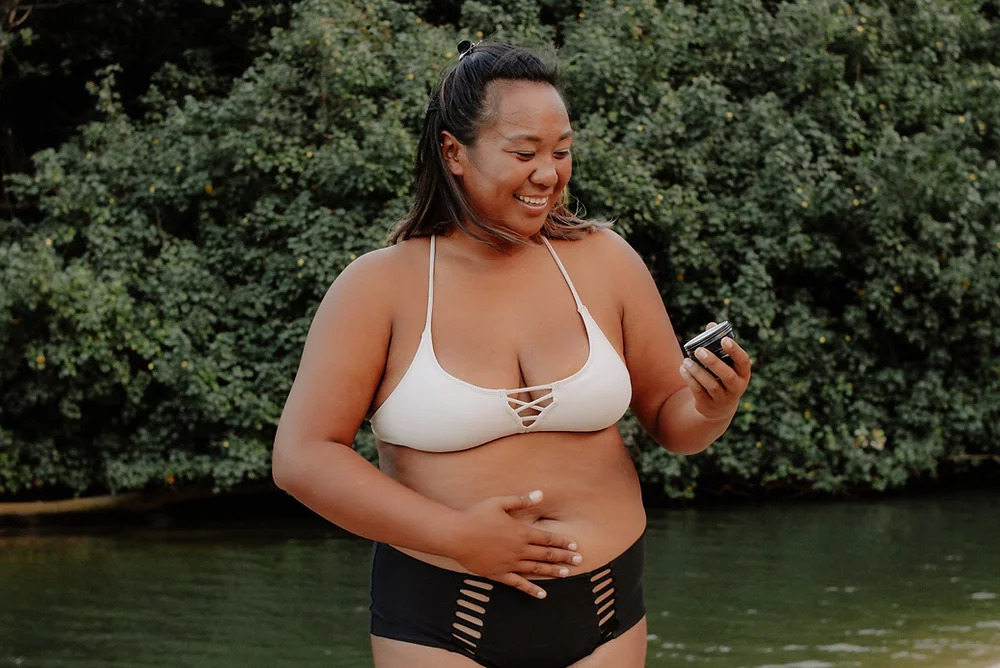 2. Moon Kine Tingz
Moon Kine Tingz was created to accurately share Hawaiian lifestyle with all. Creators Emma Koa and Ke'ala Ostrowski state that the brand "pulls on our connection to our akua and ʻāina, serving tribute to Hina, goddess of creation, feminine energy, growth, and lunar events." The brand thus pushes the notion that to find answers to today's problems, one must look at traditional knowledge and trust past practices. With this purpose in mind, Moon Kine Tingz shares a variety of essential body oils with catchy names that hook the modern day consumer.
Popular Products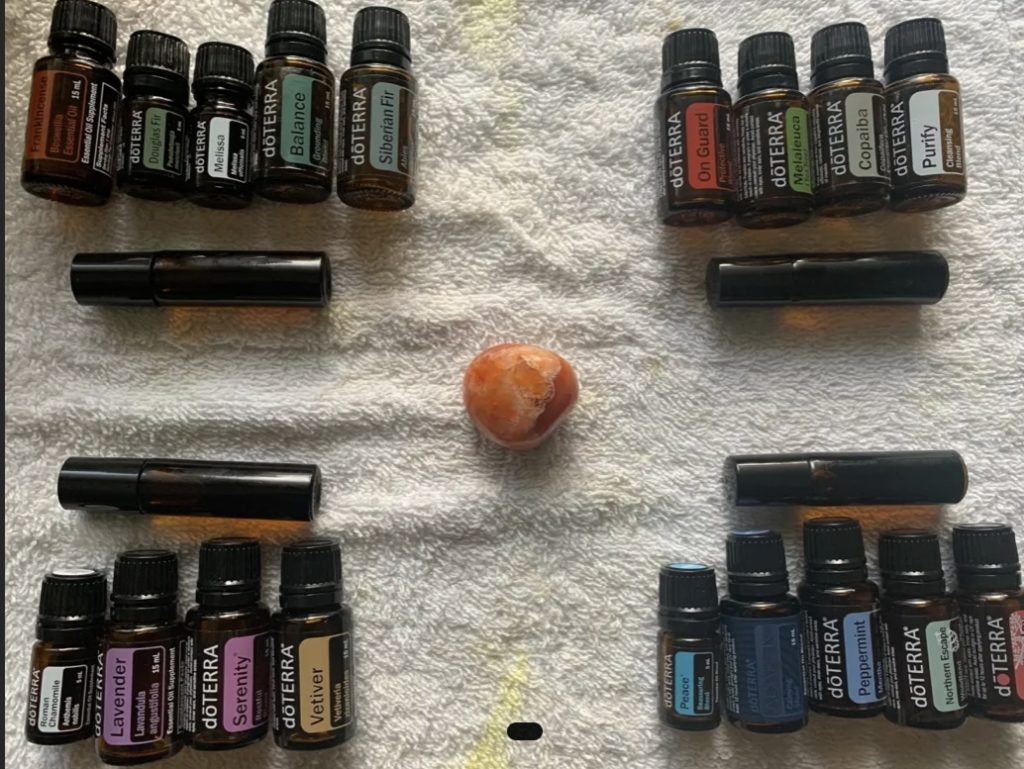 Hot Girl Summah
This essential oil contains wild orange, zendocrine, and lavender. When combined, the three awaken one's senses and leave them feeling refreshed.
Pāheu
This essential oil is better for those with sensitive sinuses as the lavender, lemon, and peppermint oils come together to allow easier breathing. It can be applied to the forehead, back of the neck, or in cupped hands for inhalation. Say goodbye to stuffy noses and hello to energy boosts.
Hina
In polynesian cultures, Hina refers to a powerful female force; more specifically, in Hawaiian culture, Hina is the
Moon Goddess.
The two key ingredients in this oil, ylang ylang and grapefruit, are combined to ease hormonal imbalance issues, leaving users more in tune with their divine feminine. With a touch of chamomile included, emotions are calmer with use.
3. Mystic Rose
Mystic Rose was created by Kaua`i-born botanist Megan Wood. Her purpose was to provide products that keep one connected to mother earth. Personal growth is symbolized through the mystic rose, for only when a seed is nurtured is "when your being blossoms and opens all its petals and releases its beautiful fragrance." From Botanic oils to acne treatments, Mystic Rose offers products derived from Hawaiian ingredients to help everyone attain true growth and prosperity.
Popular Products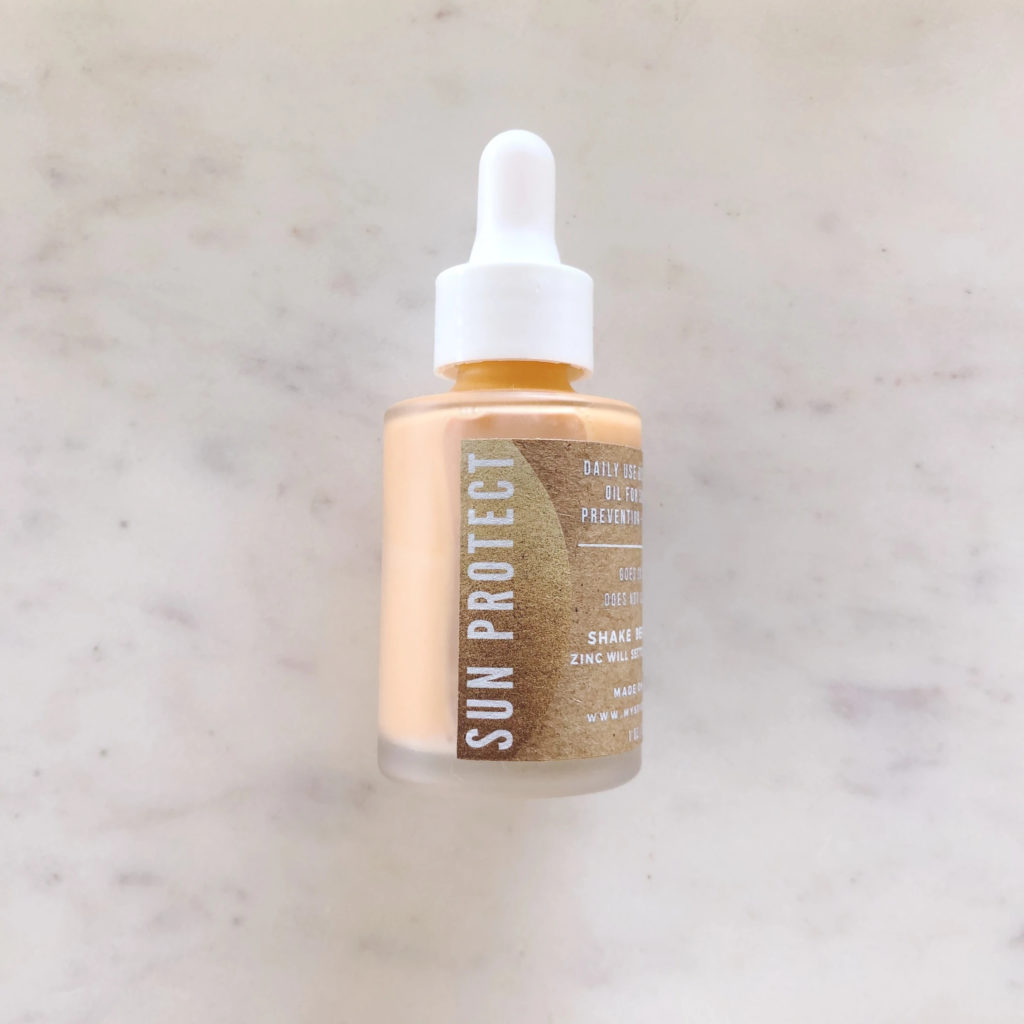 Sun Protect Oil
What better way to promote healthy skin than to shield it from sun damage with this daily-use botanical oil. This crystal-infused oil contains kukui nut oil from Maui, Bulgarian rose oil, Helichrysum, and carrot seed oil to plump the skin with fatty acids, vitamins, and antioxidants. The oil also contains ​​Astaxanthin, a natural source of sun protection extracted from microalgae on the Big Island. Benefits go beyond sun protection, as this super oil can also heal skin imperfections like scars or sunburn, dry skin acne, and reduce the appearance of cellulite.
Moss Perfume
Looking for a calming, crystal-infused perfume to add to your collection? This may be the one for you. This unique scent combines notes of cedarwood and kukui nut oil to strengthen one's root chakra. When applied to pulse points, one can also enjoy an aromatherapy experience.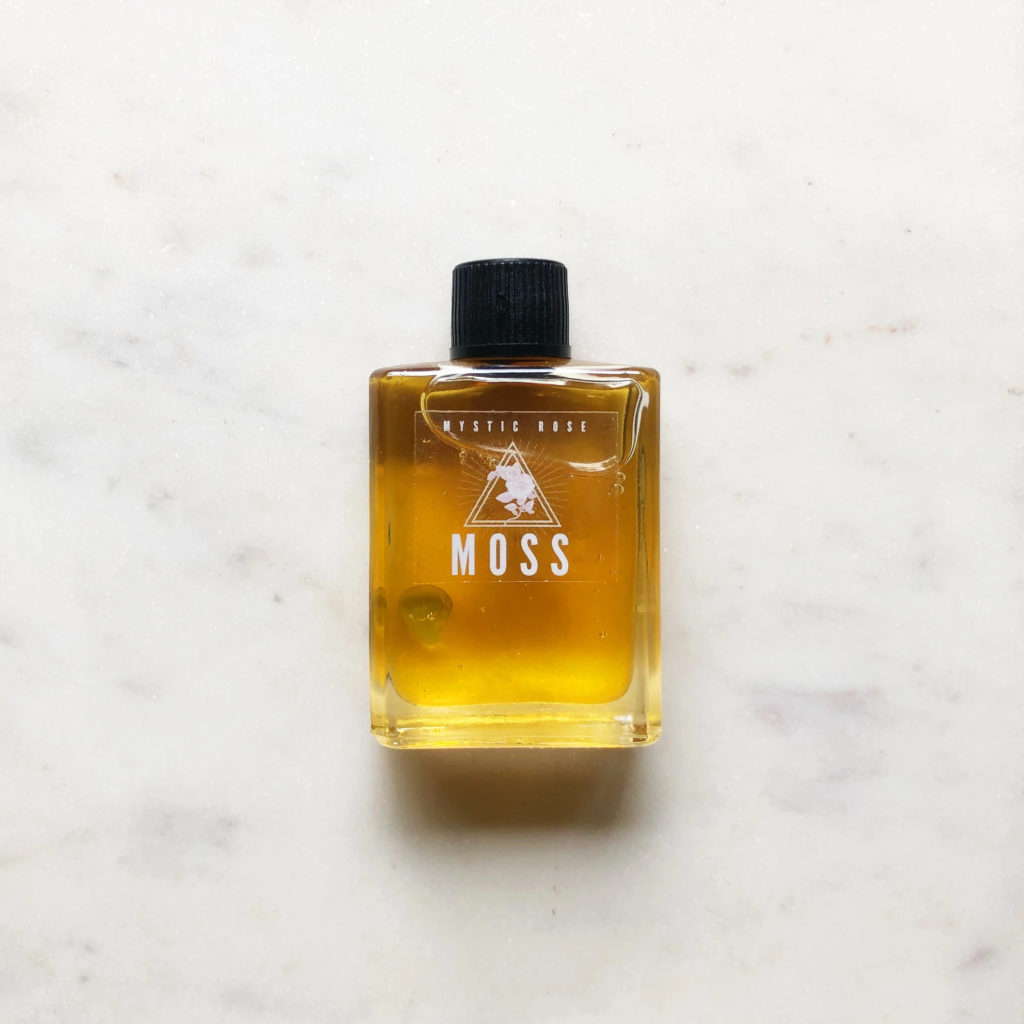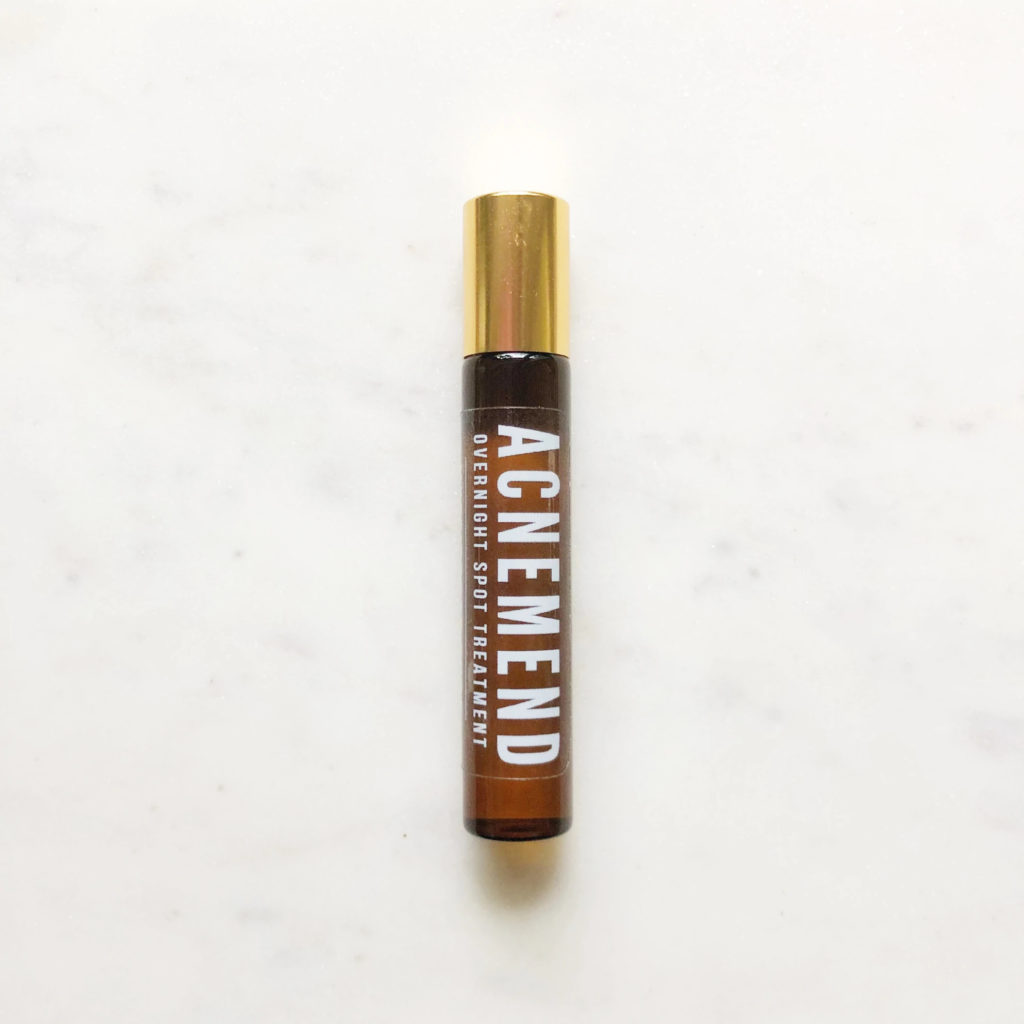 AcneMend
This overnight spot treatment works to fade the look of dark spots – or prevent them altogether. Willow bark, calendula, tea tree, helichrysum, and kukui nut oil work together to reduce inflammation and blemishes. The treatment leaves skin feeling refreshed and moisturized thanks to its natural ingredients.

4. Napua'ala
Napua'ala is a "made in Hawaii by a Hawaiian" bath and body brand. Proudly located in Oahu, Napua'ala pays homage to Hawaii's natural beauty and scents. Created in 2002, the brand was inspired by Hawaiian flowers that invoke happy memories of times passed. Napua'ala's founder, Lora Silva, wanted to capture the authentic scents of the Hawaiian pua (flowers) and did just that! The products are handmade in small batches using eco-friendly and locally sourced ingredients, when available. This brand is perfect for those who yearn for the authentic "Hawaiian" scent that truly encompasses the meaning of "home."
Popular Products
Pikake Bamboo Roll-On
This perfume-grade roll grants you a longer-lasting Hawaiian aroma. Napua'ala's Pikake scent has a fragrant flower aroma of white jasmine blossoms mixed with soft spices and white floral notes. The roller is packaged in a beautiful bamboo tube that is perfect for travel. This enticing scent will surely revitalize your mind and senses.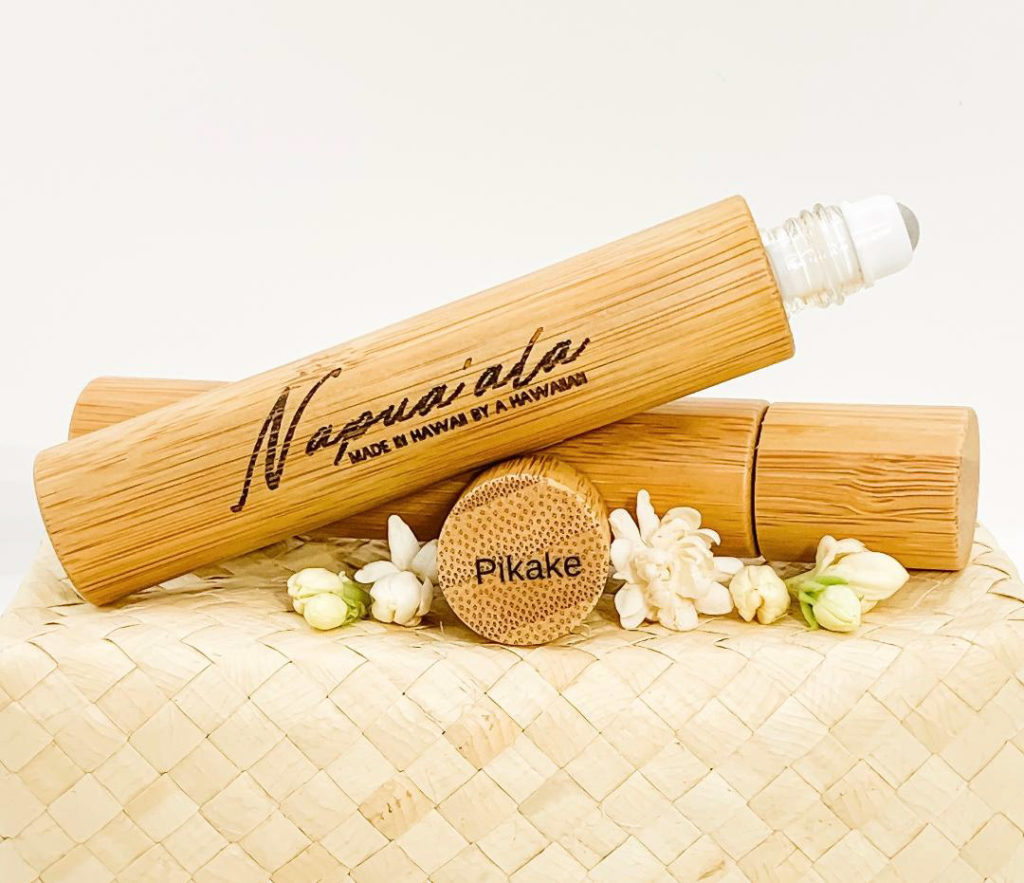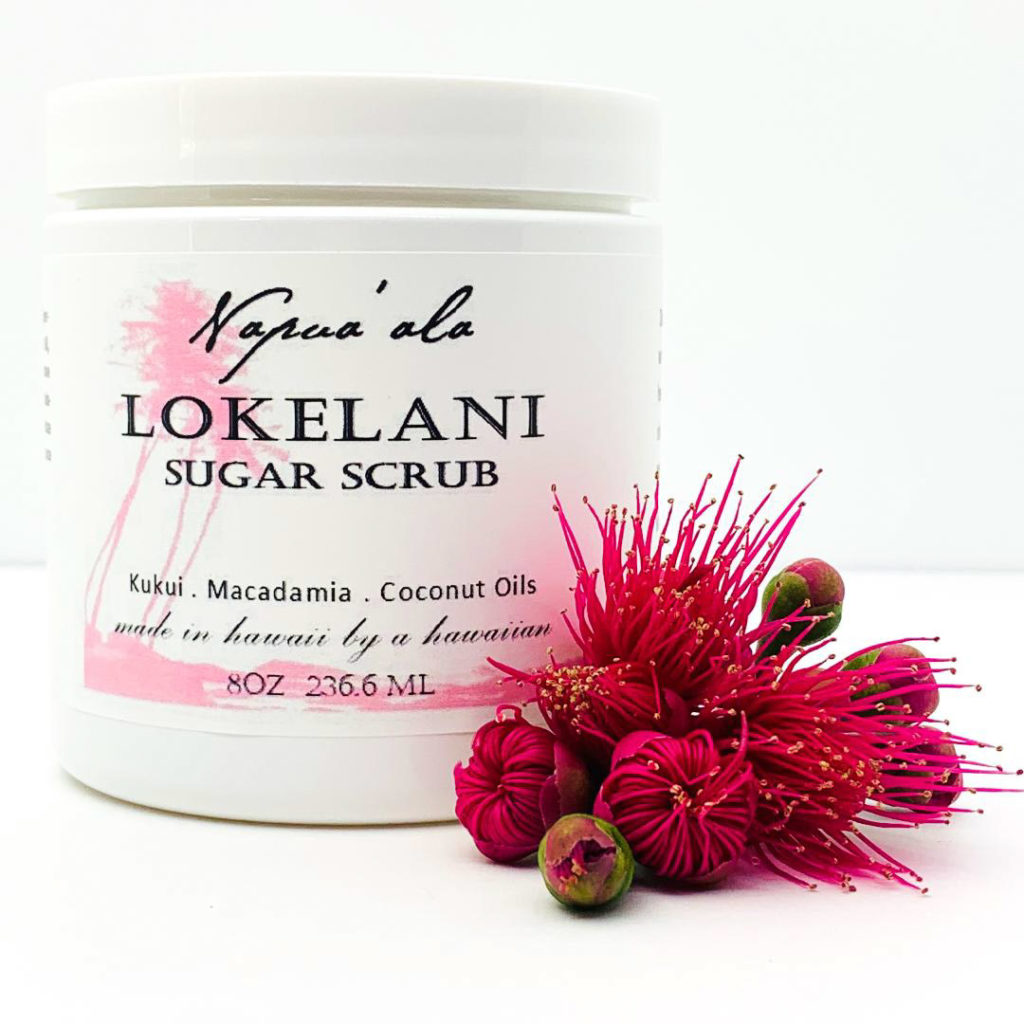 Lokelani Sugar Scrub
This sugar scrub made with Kukui, Macadamia, and Coconut Oils is guaranteed to leave your skin feeling smooth and soft, but never oily. Lokelani Sugar scrub's scent is inspired by the Lokelani, or Hawaii's Maui rose, making it perfect for self-care days with its delicate tea rose notes and powdery finish.
5. LEIRA Organics
LEIRA Organics aims to nourish the mind, body, and spirit. The brand was founded by Ariel Keōpūolani Ebel in 2019. As a licensed therapist and esthetician in the state of Hawaii, Ariel healed through Lā'au (plants). She used her handcrafted Lomilomi and skincare products in her treatments but soon found her products being requested beyond her treatment room. This allowed her to share her Kānaka Naoli (Native Hawaiian) roots with the world. LEIRA Organics products, made in Mākaha, Hawaii, incorporate Lā'au Lapa'aua traditional healing and Reiki energy. The brand also is part of a Zero Waste Program that allows you to exchange seven cleaned containers for a free product. 
Popular Products
Unscented Hawaiian Salve
This product includes natural oils from the revered Noni plant. These oils help alleviate muscle tension and inflammation, while healing abrasions and chapped skin. The salve is also infused with organic coconut oil, which acts as a moisturizer. This product is multi-purpose and can be used on sunburns, scrapes, and pulled muscles. It also functions as a daily moisturizer and a wonderful massage lubricant.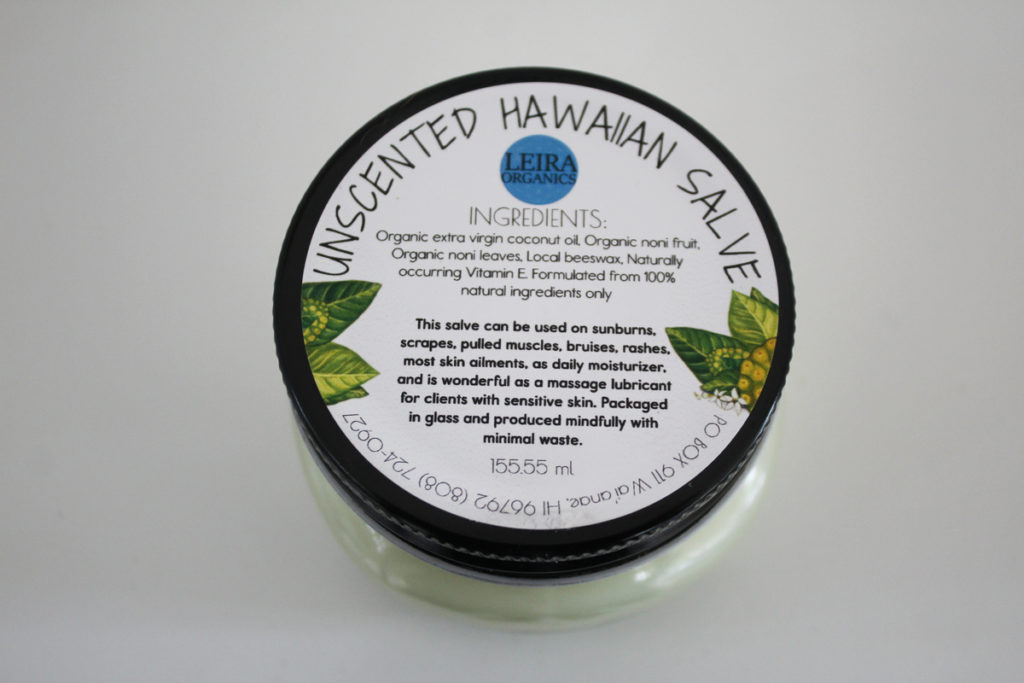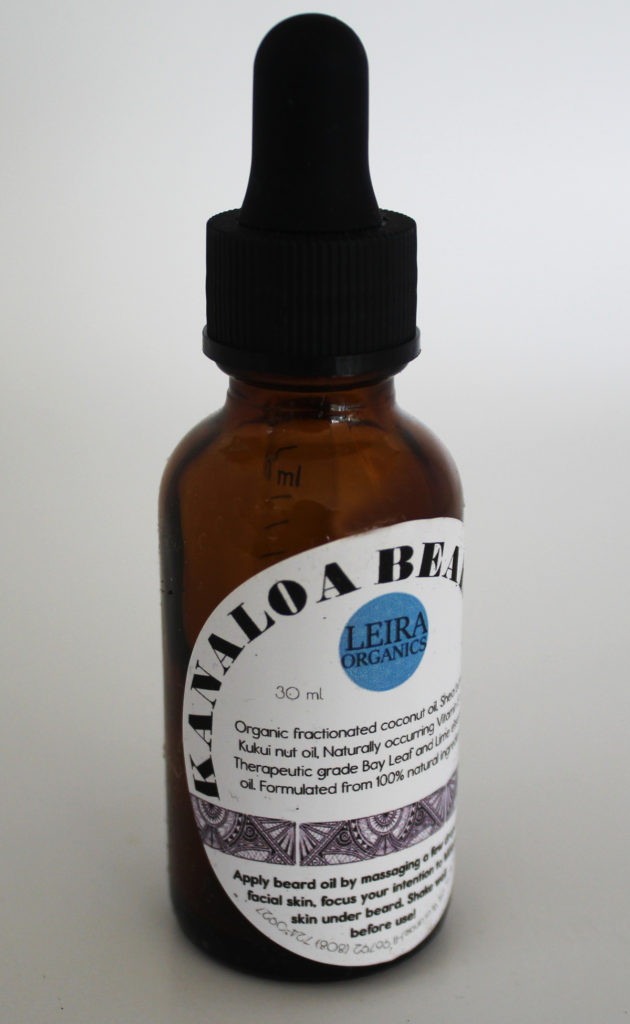 Kanaloa Beard & Aftershave Oil
This oil is guaranteed to have your beard looking and feeling healthier. Kanaloa Beard & Aftershave Oil is hand crafted with all natural and 100% organic food-grade ingredients. It is easily absorbed and will leave your beard and mustache full, soft, and healthy. LEIRA's formula is uniquely blended for your beard and skin, reducing itchy and flaky skin and promoting faster and thicker hair growth.
6. 808 Splash Skin Care
808 Splash was founded by native Hawaiians to provide products that are blended with natural and organic ingredients found throughout the islands. As creator Brendan Akamu states, "The heart of our company is found in the timeless values of integrity, respect, hard work, simplicity, celebration, family and perfection, that we call Ho'o Pono (to make all things better)." With this mission in mind and heart, Akamu created a brand that allows all to care for themselves, while using the best ingredients Hawaii offers. From bar soaps to candles, there is no shortage of products to enjoy from this cruelty-free brand.
Ekahi na Elua PEPPERMINT Shampoo & Conditioner Set
This hydrating shampoo and conditioner set is infused with peppermint and tea tree oils. Peppermint oil is known for soothing and relieving dry scalps while also stimulating circulation for increased hair growth. Tea tree oil thoroughly cleanses the scalp to unclog pores and prevent dandruff. Wheat amino acids included also allow hair to look shiny and healthy after easy detangling with the conditioner.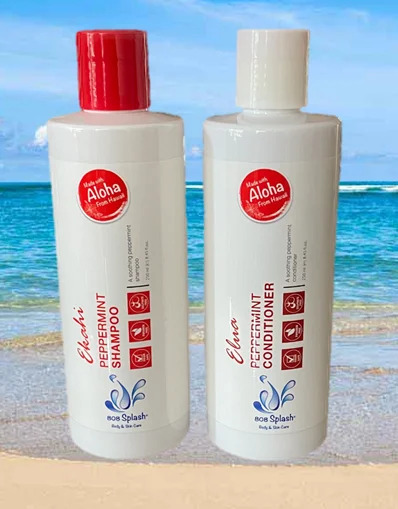 Candle Collection: Plumeria and Hawaiian Breeze
808 Splash recently released their candle collection with 9 fragrances connected to the various scents of Hawaii. The candles are 100% all-natural wax and free of lead and zinc. With 100% cotton wicks, no damaging soot is left behind.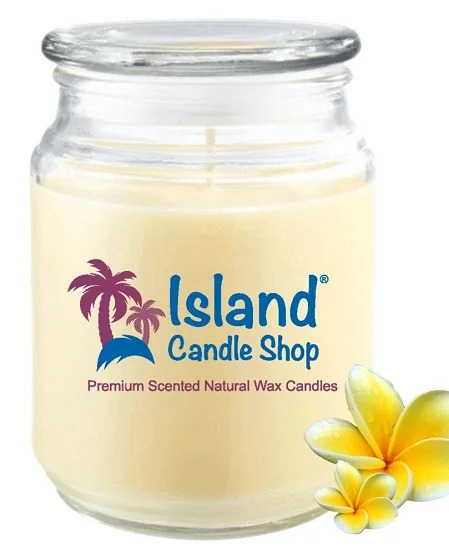 Plumeria
Plumeria utilizes hints of pineapple, honeysuckle, jasmine, and gardenia to create a long lasting floral scent that brightens up any room.
Hawaiian Breeze
This candle is best for those looking for a refreshing, aquatic scent, as it captures the ocean's scent. With notes of woody patchouli and white flower, this fragrance gives a calming feel – perfect for the end to any day.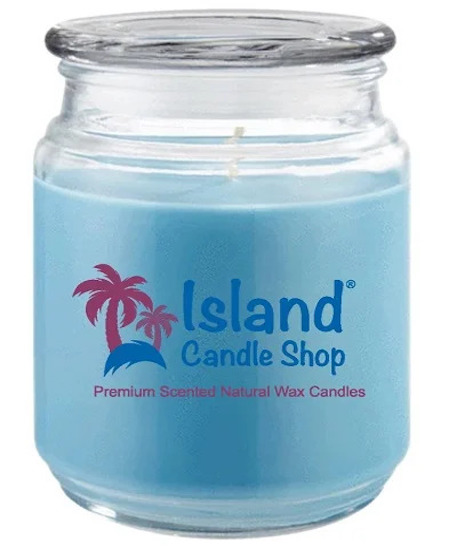 The islands of Hawaii are home to special traditions and cultures that will be kept alive through the efforts of natives seeking to share knowledge. We hope that by focusing on products created with these missions in mind, you've found a brand to support!
Want more from our beauty team? Take a look at our favorite sustainable beauty brands here!