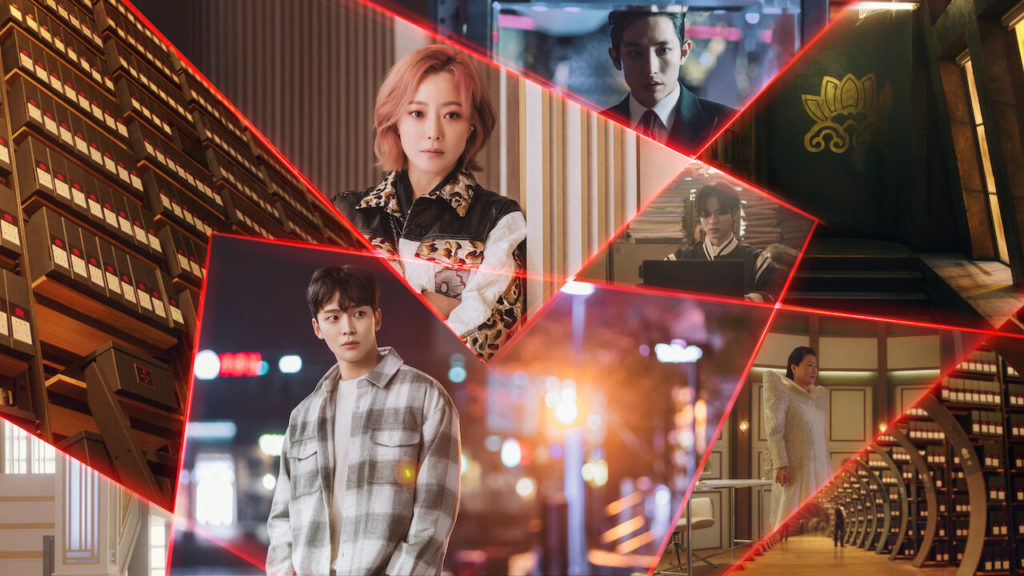 Spoiler Warning: This article contains spoilers for Netflix's Tomorrow.
Trigger Warning: This article discusses and includes statistics for suicide, suicidal ideation, and self-harm.
Netflix's Tomorrow (2022) combines Korean mythology, the supernatural, and real-world social commentary for a compelling, yet entertaining dive into discovering the value of life. The drama follows unemployed college graduate Choi Jun-woong, who's made half-human, half-spirit after a fall leaves him comatose. Offered a chance to wake up early, he agrees to six months of work at underworld company Jumadeung. The job? Preventing suicide alongside the grim reapers of the severely understaffed Risk Management team.
The Details
Adapted from the 2012 webtoon of the same name by Llama, Tomorrow has SF9's Rowoon, seasoned actress Kim Hee-sun, and Yoon Ji-on star as grim reapers Choi Jun-woong, Koo Ryeon, and Lim Ryung-gu, respectively. Lee Soo-hyuk and industry veteran Kim Hae-sook round out the main cast. The drama is directed by Sung Chi Wook and Kim Tae Yoon. Tomorrow is the screenwriting debut of female writers Park Ja-kyung and Kim Yoo-jin and features the talents of veteran screenwriter Park Ran. The MBC drama premiered on the first of April and will run for a total of 16 episodes, available for streaming on Netflix.
A New Take on Life After Death
Tomorrow offers an interesting take on the typical depictions of grim reapers in Korean film and television. The show's "afterlife" features slightly religious undertones. There's a concept of a "good place" and a Hell, and reincarnation, karma, and immortality are key tenets of the show's world-building. Jumadeung, the company with a monopoly on soul management in Tomorrow's underworld, is outfitted with separately functioning departments, a strict hierarchy, and endless bureaucracy. The company's staffed by grim reapers from across South Korea, all working tirelessly to earn a life of ease and luxury once reincarnated.
Tomorrow follows the missions of the Risk Management (RM) team, Jumadeung's newest (and most openly disdained) division, which is responsible for preventing suicide as a means of underworld population control. Unlike the typically impartial, emotionless grim reapers leading the dead to the afterlife, the RM team carries out the opposite task: saving lives.
Cast and Characters
Choi Jun-woong
SF9's Rowoon does a solid job of embodying the confusion and apprehension of the audience through the character of Choi Jun-woong. "[He] is the plainest person that I've ever played. He is a grim reaper who guides those who wish to end their lives, but he is not a hero," the actor shared in an interview. Affectionately dubbed "half and half," Tomorrow's protagonist is perhaps the easiest character to identify with, floundering his way through his new job in the afterlife.
In many ways, Jun-woong's a bit of an overgrown toddler; he's whiny, impulsive, and more than a little dramatic. Even so, he's as passionate, smart, ambitious, and earnest as he is ditzy, with a strong sense of justice and compassion for others. Jun-woong is hard-pressed to sit back and watch others be taken advantage of. The youngest on the RM team, he asks the hard questions and isn't afraid to shake Jumadeung's status quo. Jun-woong is a raw, unfiltered expression of a young man seeking to do good in a world he's slowly starting to see without the rose-colored glasses, and that's what makes him so relatable.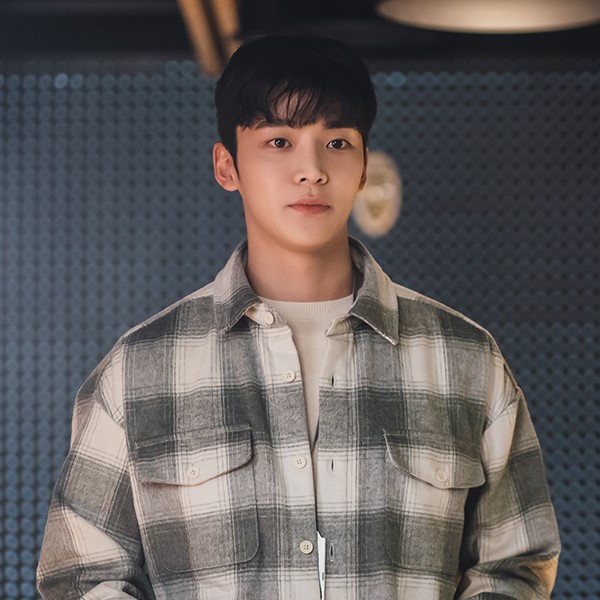 Koo Ryeon
Head of the RM team, Koo Ryeon's questionable origins as a reaper from Hell often throw the team's reputation into disrepute. A bit of a tsundere, Ryeon has a highly dubious approach to dealing with the cases in her charge. The character is surrounded by walls of her own making, particularly regarding her mysterious past. Yet there are cracks in her carefully constructed armor, offering a glimpse of a passionate, justice-driven person who doesn't fear flouting rules if it means she can save a life. Ryeon most frequently takes matters into her own hands, using her supernatural abilities to exact revenge on the people responsible for driving her cases to the edge of suicide. For veteran actress Kim Hee-sun, the character Koo Ryeon represents a significant deviation from her previous roles. In an online press conference, Kim shared: "I've never played a character like this…this is the first time my character could punish people for bullying others. So it's very satisfying."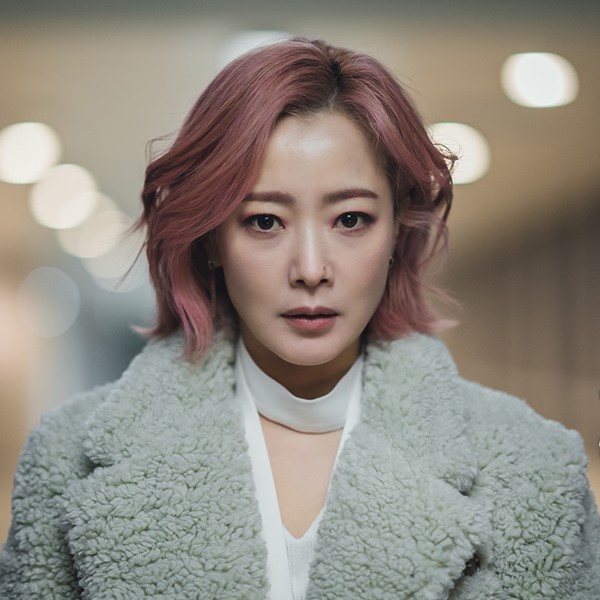 Lim Ryung-gu
Jun-woong's immediate supervisor, Lim Ryung-gu is a stickler for two things: the rules and time. Witty, straightforward, and arguably the most rational member of the RM team, he is often the voice of reason when difficult situations arise. The Ryung-gu we first encounter echoes much of what traditional grim reapers are known for, stoicism, efficiency, and detachment. In an interview with Dazed Korea, Yoon described his character as "a principled, introverted character who avoids confrontation." However, as Tomorrow progresses, the audience gets a glimpse of his true nature. Ryung-gu shares a healthy rapport with Team Leader Koo and forms a quickly blossoming bromance with Jun-woong, despite his initial skepticism.
Ryung-gu's insistence on clocking out at the exact moment he logs his eight hours, no matter how inconvenient the timing, is a running motif throughout the drama. While there's a deeper reason behind this (and Ryeon's disgruntled honoring of his request,) it's made funnier by his catchy alarm, "칼퇴근 (Leave Work on Time)" by Lee Yi-Kyung. He's also characterized by his pervasive nose-picking habit, a detail paying homage to his webtoon counterpart. These, coupled with his well-timed, quick-witted one-liners, keep him true to his character while adding a healthy dose of humor to the drama.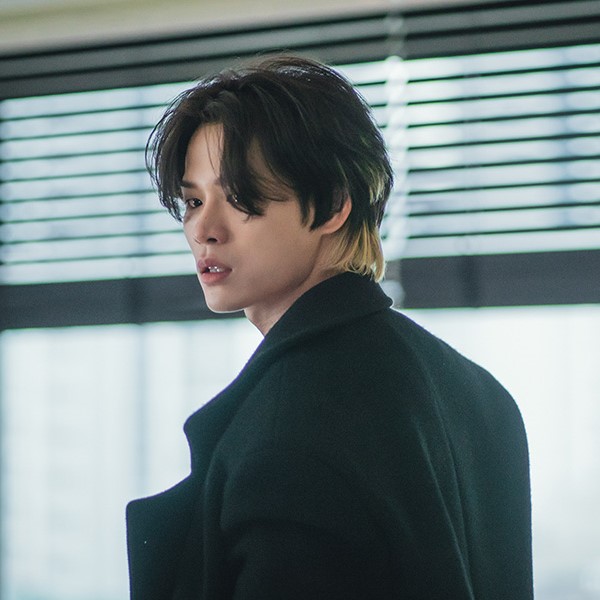 Art Imitating Life
Tomorrow walks a fine line in the handling of its subject matter. Suicide is, after all, a complex, multifaceted issue, and suicide intervention is rife with ethical challenges. In its rawness, Tomorrow highlights the understated impacts of living in a brutally competitive society plagued with corruption, economic inequality, and inadequate mental health support. South Korea holds the grisly title of the country with the highest rate of suicide among developed countries, with suicide being the leading cause of death among young people since 2007. On a global scale, the World Health Organization estimates over 700,000 people die by suicide each year – that's one person every 40 seconds. Suicide is most closely associated with diagnosable mental health disorders, particularly depression. According to the WHO, "many suicides happen impulsively in moments of crisis with a breakdown in the ability to deal with life stresses, such as financial problems, relationship break-up or chronic pain and illness."
In tackling the linkages between suicide and its risk factors, Tomorrow points out several problems that hinder people's ability to seek the help (or justice) they need. The biggest is stigma, rooted in cultural perceptions which characterize the mentally unwell as "too weak to handle the pressures of life that everyone experiences." Tomorrow's early episodes feature similar thoughts. Day one on the Tech Support team sees Jun-woong denouncing the members' claims of suicide as dramatic and selfish. It's a loud echo of Ryeon's argument in defense of the Risk Management team's existence an episode earlier: "It [suicide] is the final cry for help from those who wish to live more than anyone else."
Tomorrow seeks to inspire hope in its quest to shed light on the lives of the actively suicidal. Kim Hee-sun decided to take on the role of Koo Ryeon for similar reasons: "Everyone's having a really hard time these days. Everyone is living through their personal hardships, not just those who are faced with specific circumstances…I wanted to give a small but positive message to those wanting to make negative choices," she told Vogue Korea. At the online press conference, the actress shared her thoughts further: "All those people need is to be comforted and to have someone by their side," said Kim. "As I'm going through different stories of suicidal people in the story…I would empathize with them and would sometimes feel as if I'm saying those lines to myself." Expressing similar sentiments, Rowoon emphasized that "[Jun-woong] is all ordinary people. Ordinary people make ordinary people live."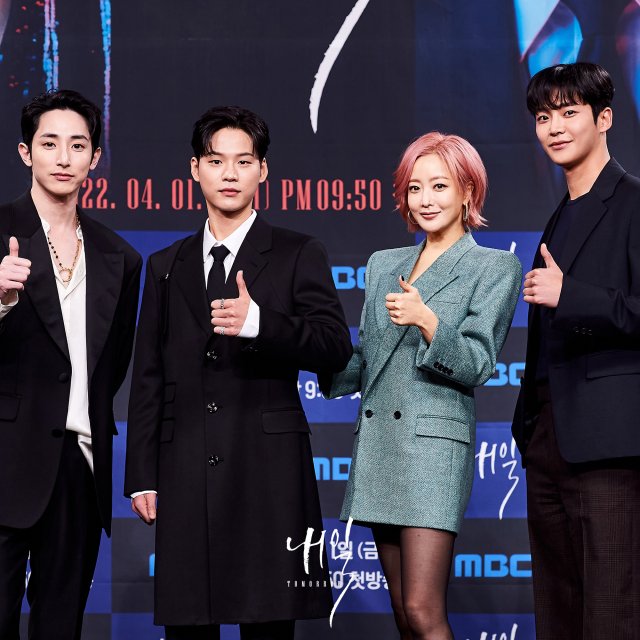 A Challenge For Us All
Tomorrow offers a unique spin on the afterlife as we know it, balancing fantasy and reality enough to challenge the imagination while remaining relatable. The drama's overarching message is one of caution, challenging viewers to confront their own biases and attitudes regarding suicide. In doing so, Tomorrow highlights the importance of empathy and justice in everyday life.
As entertaining as it is introspective, Tomorrow is dotted with humorous, heartwarming moments that will make you laugh just as hard as they'll tug on your heartstrings. It's also filled with successful interventions and afterlife reunions that remind viewers light can be found even in the darkest moments. It's a comforting testament to the belief that the people we love live on in our hearts long after death separates us. And while Tomorrow spares no pretense about the harsh reality of its subject matter, its tone of hope is a gentle reminder to choose life.
If you have yet to watch Tomorrow, now's the perfect time to catch up on the latest episodes. The drama wraps up with a two-part finale premiering on Friday and Saturday, April 20-21 at 10 P.M. KST on Netflix. Grab your snacks and tissues, and tune in for how it ends!
Want more ACT!ON content? Check out our first impression of SEVENTEEN POWER OF LOVE: THE MOVIE here.
If you or someone you know is struggling with suicidal thoughts or self-harm, please refer to the following resources:
National Suicide Prevention Hotline: www.suicidepreventionlifeline.org 800-273-8255
Crisis Text Line: www.crisistextline.org Text HOME to 741741