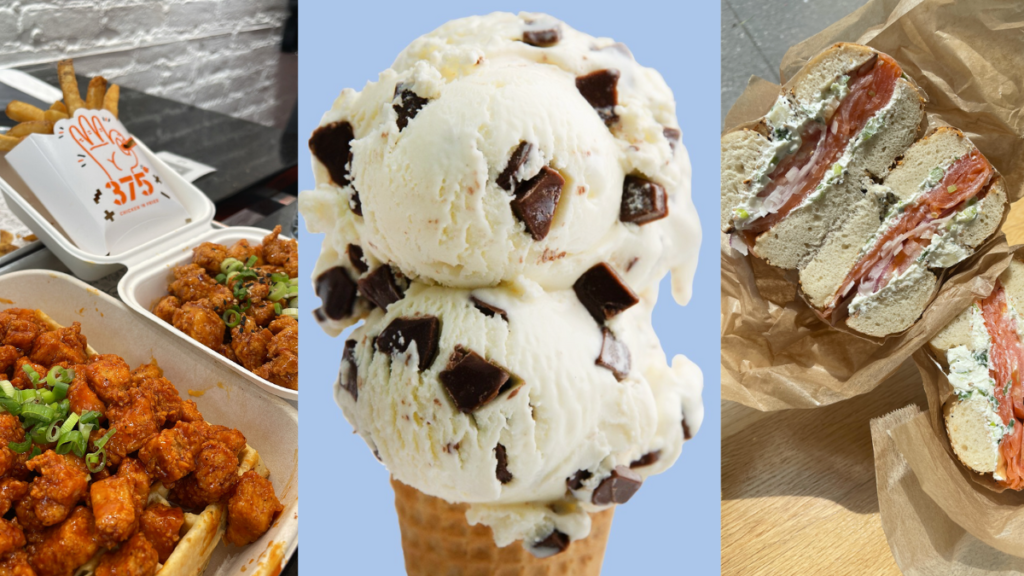 New York City is big. Like, more than eight million people representing over 100 countries living in five unique boroughs, big. Not to mention, as one of the business, entertainment, and culture capitals of the world, the city is packed with tourists. With travel returning in full force this summer, EnVi rounded up 11 favorite places to eat in Manhattan—featuring NYC staples and some niche favorites—for any of you soon-to-be NYC goers.
SAVORY
Prince Street Pizza — If New York City is known for one thing, it's probably New York-style pizza. The thin crust, the fresh marinara sauce, and thoughtfully distributed cheese create a fantastic flavor combination. There is constant debate about the best pizza parlor in the city, but Prince Street Pizza will always be a top contender. Grab one of their New York-style or Neapolitan slices for dinner if you're downtown.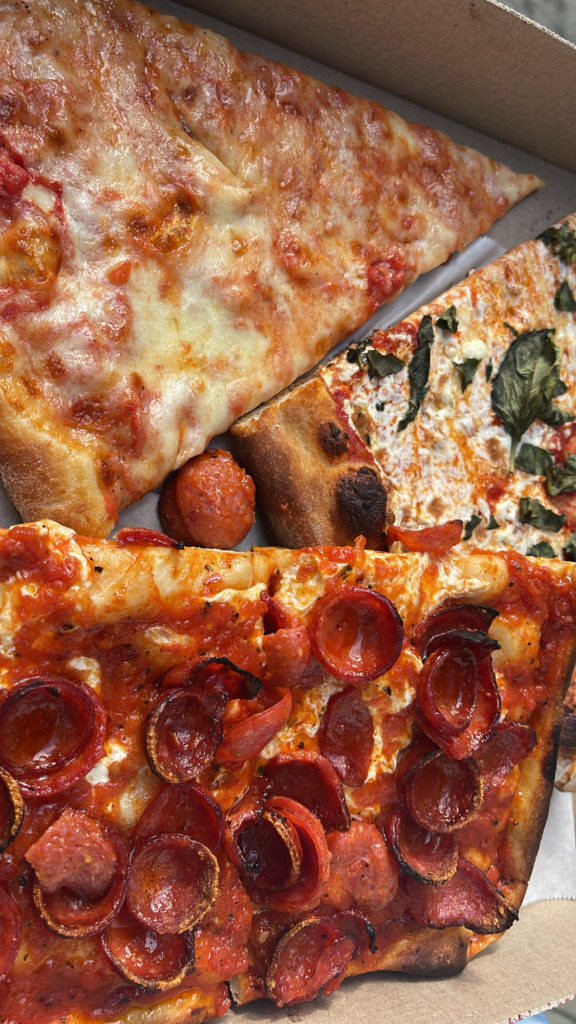 Takumi Omakase — Tasty, fresh and affordable seafood can be hard to come by, especially in infamously expensive New York City. Takumi Omakase is a tucked away gem in the East Village offering a 15-course omakase dinner for $85. The price may seem steep, but it includes the delicious likes of uni, oyster, wagyu and scallop. Plus, mochi ice cream for dessert. It's a BYOB place perfect for any special occasion.
375 Chicken and Fries — This fried chicken spot has locations in the Lower East Side and Hell's Kitchen as well as in several different cities around the world, including Qatar and Hong Kong. Whether you're fixing for some good chicken in creative flavors, such as PB&J or buffalo-honey, or just looking for a quick bite during your day, this is definitely a spot to hit on your visit.
Wah Fung No. 1 Fast Food — Manhattan Chinatown, towards the southern part of the island, is filled with delicious treats at affordable prices. Wah Fung No. 1 Fast Food specializes in fast casual, street-style Chinese food. For less than $10, you can get a filling plate of rice, cabbage and your choice of protein—pork, chicken, or duck. Since Wah Fung had its own viral moment on TikTok, there is always a steady line outside the restaurant. One thing to keep in mind is that payments are cash-only, as is the norm for quite a few Chinatown restaurants.
Hong Chun Cheon Dakgalbi — Craving something spicy and feeling hungry enough to eat a horse (and then some)? Hong Chun Cheon Dakgalbi is the place to go with either friends or a partner for authentic dak-galbi in the city. Dak-galbi is a popular sweet and spicy Korean dish consisting of chicken, ddeok (rice cakes), and vegetables (like cabbage and sweet potatoes) stir-fried in a gochujang-, garlic- and soy-based marinade. Hong Chun Cheon, located in the heart of Manhattan's Koreatown, transports you to the heart of Korea's food scene.
Brooklyn Bagel & Coffee Company — Another NYC must-have are bagels, typically smeared with a hearty layer of cream cheese and Nova Lox. An easy grab-and-go breakfast, locals will get a bagel and a coffee on their walk to work or school. Brooklyn Bagel & Coffee Co. is a popular chain that's been serving up fresh bagels and coffee in multiple locations across NYC.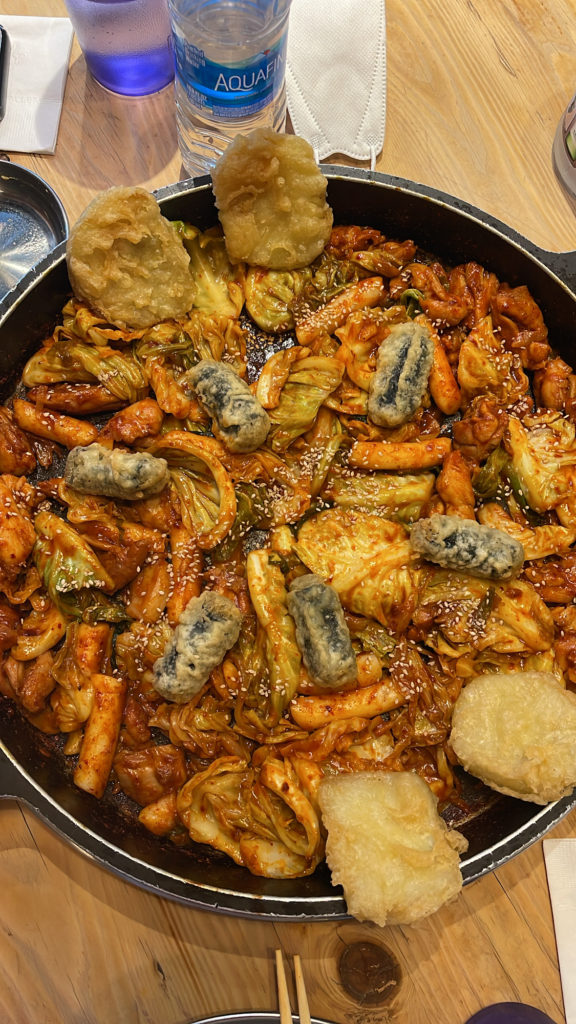 Fuku — Owner and chef David Chang founded Fuku based on a fried chicken sandwich he served at Momofuku Noodle Bar, another restaurant of his. Now, Fuku serves sandwiches, tenders, and fries across their multiple NYC locations. The casual fast food chain takes inspiration from both Asian and American influences, and even has vegan options thanks to Impossible™ chicken nuggets.
SWEET
Bibble & Sip — If you want delicious and adorable pastries, look no further than Bibble & Sip near Hell's Kitchen, just north of Times Square. This small bakery serves homemade baked goods and creative teas and coffees. What they are most known for, however, are their creampuffs. Matcha and earl grey are the most popular, but they experiment with seasonal flavors,like brown sugar boba, complete with tapioca pearls. Their drinks menu includes both iced and hot coffee and teas, some of which are crafted in the shop.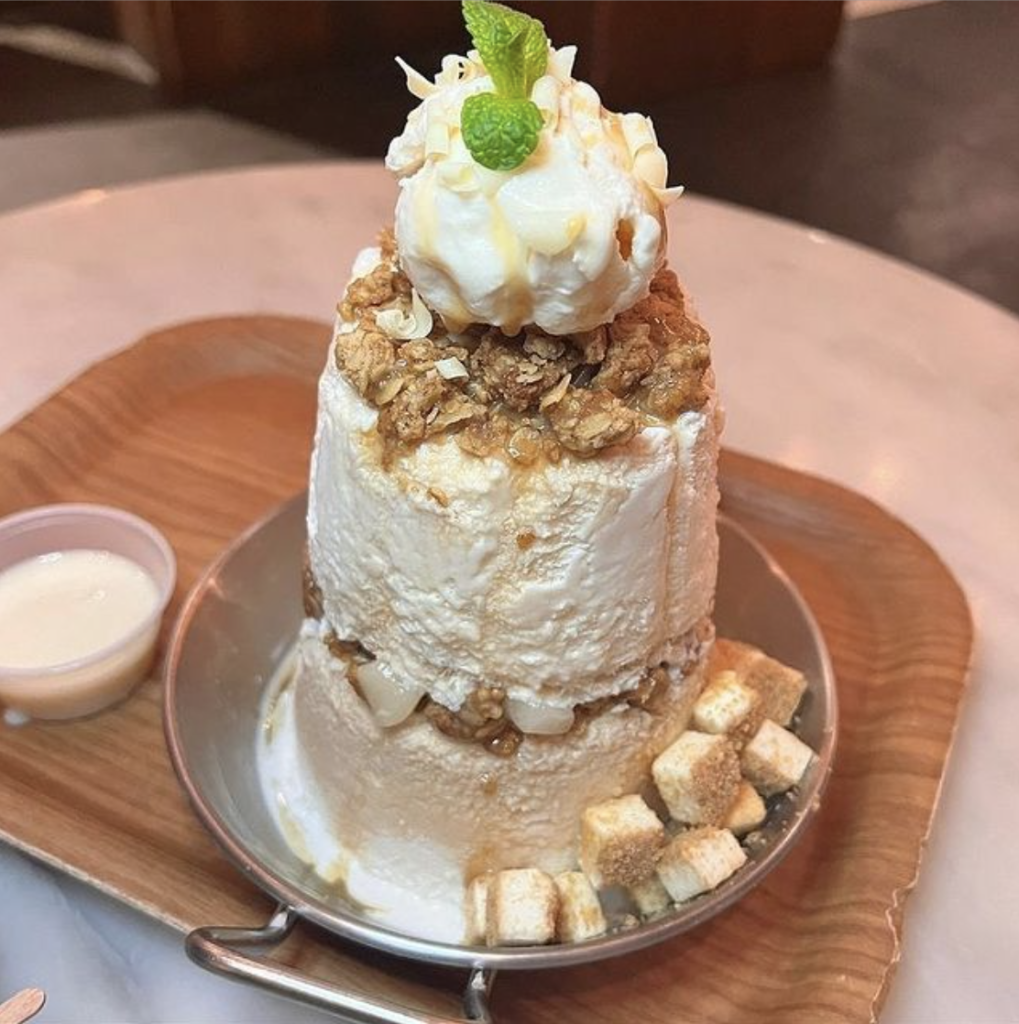 Sweet Moment — Sweet Moment is a coffee and dessert shop in Chinatown specialising in bingsu, a Korean shaved ice dessert. On the hot days of summer, nothing feels better than sitting down and cooling off with a spoonful of this frozen delicacy. Along with bingsu, Sweet Moment also sells waffle desserts, coffees, and specialty drinks with cute foam designs.
Mochi Mochi Donuts — Tucked in the back of a shop that sells Korean style corn dogs and bubble tea, Mochi Mochi Donuts makes various kinds of mochi donuts. They have both traditional flavors like chocolate- or strawberry-glazed and Asian-inspired flavors, like ube, injeolmi (soybean powder), and black sesame. In case you're not in love with mochi donuts already, they're made with rice flour and have a texture more akin to ddeok (rice cakes) than a cake or yeast donut. They're glutinous, soft, and chewy—and Mochi Mochi Donuts makes it easy to order and even easier to enjoy.
Van Leeuwen — Ice cream is, of course, a necessity during the summer. But in a city as large as NYC, it can be hard deciding where to fulfill your craving. Van Leeuwen was started out of a truck in 2008 with the mission of bringing happiness to people. Now, not only do they have scoop shops across the country, they also sell pints in supermarkets nationally. Van Leeuwen carries classic flavors, such as vanilla bean and cookies & cream, but also rotates through inventive creations like "Planet Earth" or "Vegan Yuzu and Sake." Because oh yeah, they have plenty of vegan options, too.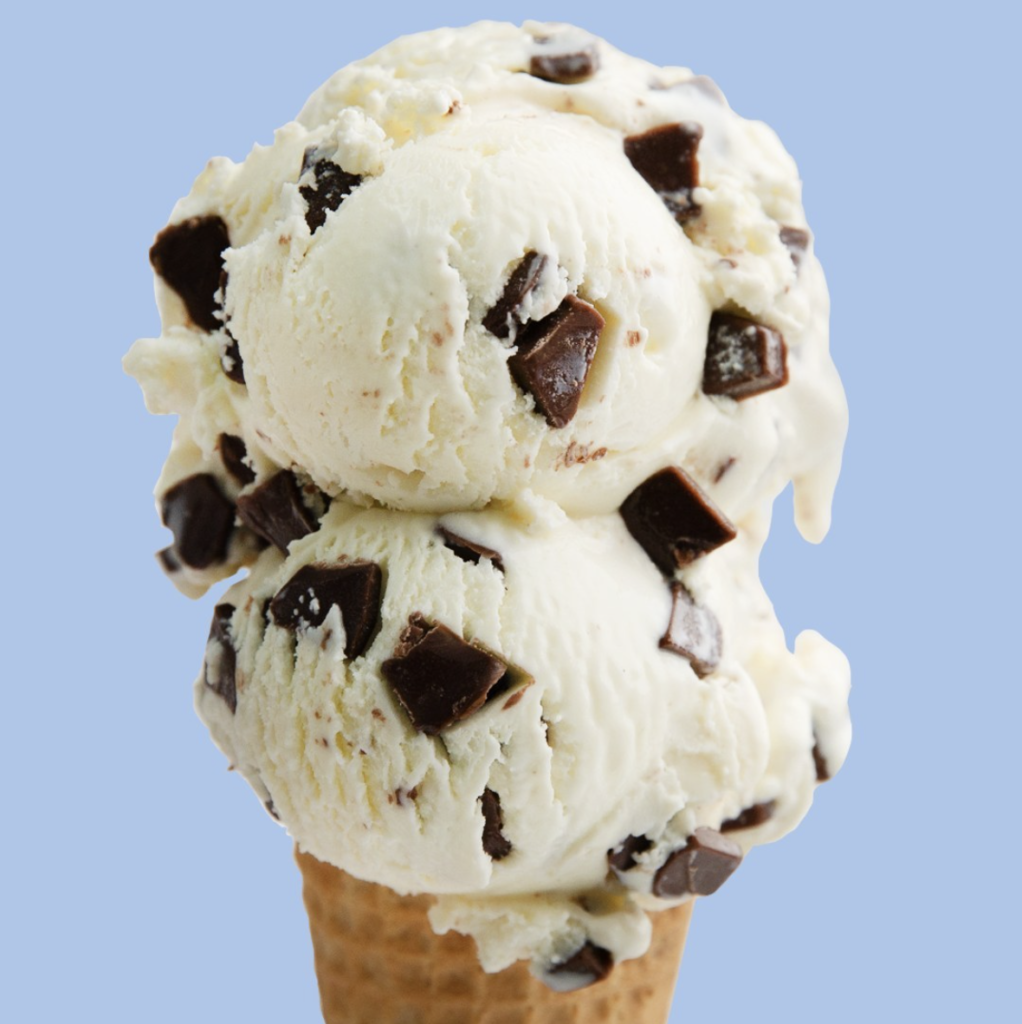 As we mentioned, NYC is far too big to be summed up in just one article, so look forward to more EnVi breakdowns for the Big Apple in the future. In the meantime, read up on 12 of our favorite places to eat in LA for some mouthwatering recommendations.