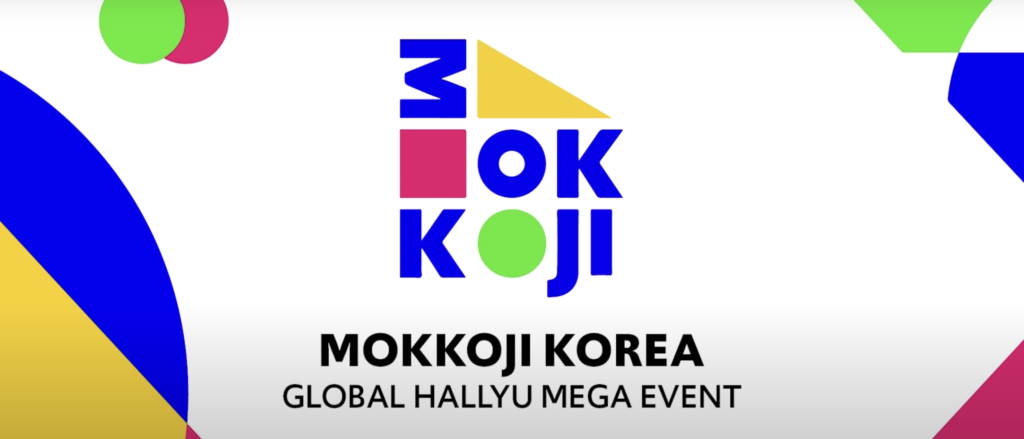 November 14 will mark the conclusion of 2021 MOKKOJI Korea, an online festival that encourages cultural exchange with the help of K-pop artists. Each year, MOKKOJI has focus countries for its cultural exchange programming–this year's focus countries were Russia, India, and Indonesia. This year's MOKKOJI Korea festival began on September 6 and will run through to the end of this week, wrapping up both the festival and the Indonesia focus week. On the festival's final day, K-pop artists Super Junior's Kyuhyun, DREAMCATCHER, and A.C.E will participate in the "MOKKOJI LIVE" event on YouTube.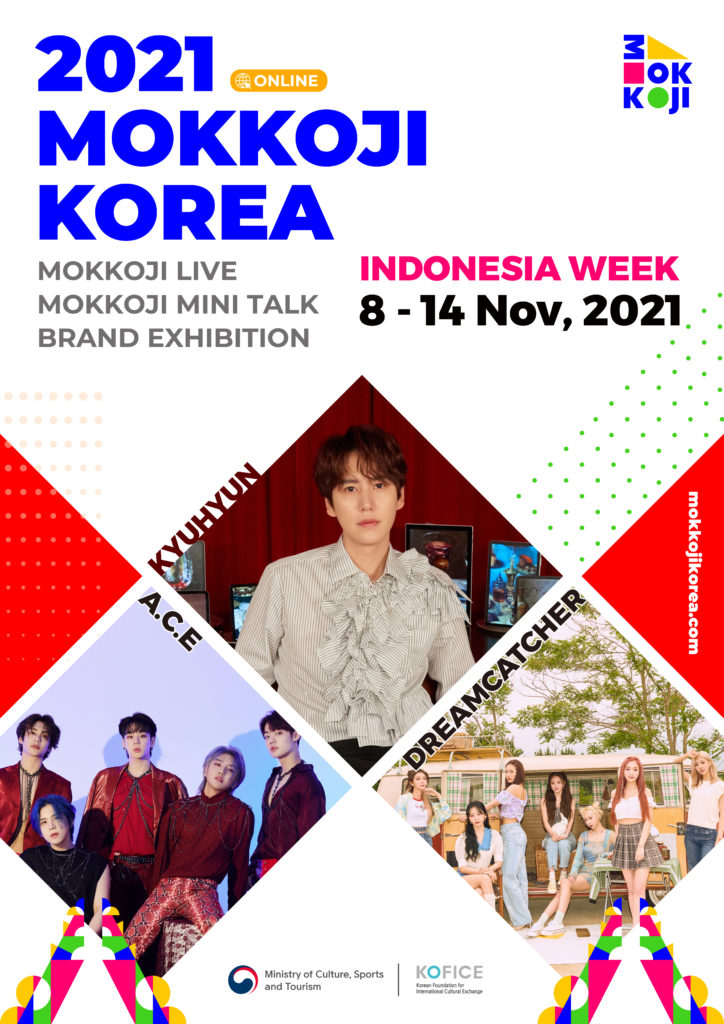 The festival, organized by The Korean Foundation for International Cultural Exchange, covers topics like food, lifestyle, and fashion but tailors conversations to the interests of the focus country. The festival aims to encourage cultural exchange between nations and help fans feel closer to the artists they follow.
MOKKOJI Indonesia Week
So far, fans have learned more about Korean culture and customs right from the groups they stan. Through "MOKKOJI Mini Talks," boy group A.C.E participated in "Welcome to the A.C.E kitchen." Three group members– Byeongkwan, Chan, and Jun–introduced meal kits, cooking kits that include pre-portioned ingredients and seasonings. Meal kits have exploded in popularity in Korea, especially during the pandemic, and are available in stores in Indonesia. In the video, A.C.E. shows viewers how easy it is to make traditional Korean meals at home.
The group also took on Korean fashion trends for their second Mini Talk, mixing Korean and Indonesian traditional clothes and outdoor fashion.
The DREAMCATCHER girls will also be joining the Mini Talks to introduce Korean camping culture on November 12. DREAMCATCHER will interact with fans interested in learning more about Korea's camping culture through a real-time Youtube stream.
MOKKOJI LIVE
At the end of MOKKOJI's Indonesian week, the festival will finish with a three-hour "MOKKOJI LIVE" event streamed worldwide on YouTube. Super Junior's Kyuhyun, DREAMCATCHER, and A.C.E will hold live performances and online fan meetings. Additionally, there will be spaces for them to interact with Indonesian fans and share more Korean culture. Kyuhyun will also play traditional Korean games, like those featured on the popular Netflix show Squid Game.
To learn more about MOKKOJI Korea and Korean culture, visit their website here, where you can access wikis, games, and web dramas.
For more K-pop fan events, read up on the upcoming K-PLAY! FEST.
Thumbnail courtesy of MOKKOJI Korea.