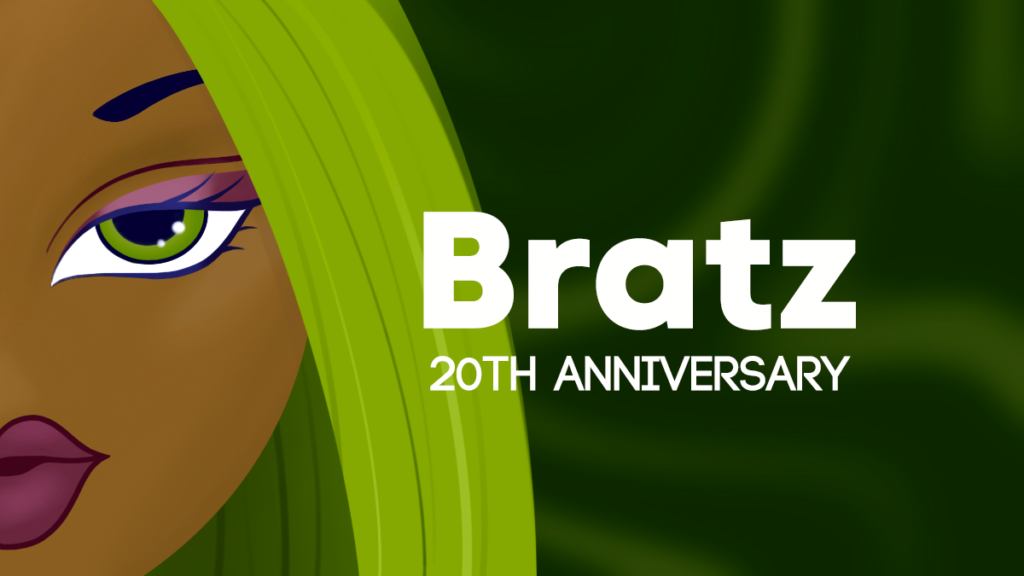 In an era where Y2K fashion continues to thrive and even evolve, 2021 couldn't have been more Bratz-ified if it tried. As the beloved doll brand celebrated its 20th anniversary, many Millennials and Gen Z were reminded of how much Bratz has shaped their style, interests, and even friendships—but, not without controversy.
As 2021 comes to an end, EnVi recapped with a few Bratz fans on how the girls with a passion for fashion have paved the way for self-expression in today's young adults.
First, A Little History…
The first wave of Bratz dolls debuted on toy shelves on May 21, 2001, with its "core four" characters: Cloe, Sasha, Jade, and Yasmin. Donning crop tops, mini skirts, and the fiercest makeup palettes seen on a doll, the Bratz girls were everything their competitors were not. They were dramatic, unapologetic, and fashion-forward, but most importantly, they were diverse, with three multiethnic characters sharing the spotlight alongside their blonde, blue-eyed best friend.
While young girls and boys alike became starry-eyed at the sight of a Bratz, many parents outwardly expressed their disdain for the dolls. According to them, the girls dressed like "streetwalkers" with overly sexualized features such as pouty lips and heavy makeup—features they felt would negatively affect their children.
As pointed out by Dr. Jillian Hernandez, a Black and Latinx aesthetics scholar, these criticisms seemed to have stemmed from both internalized racism and misogyny, considering the Bratz held many defining features of Black and Latina women. But regardless of how adults felt towards the 10-inch dolls, children and pre-teens worldwide were hooked, and soon, Bratz would hold 40% of the doll industry by 2005.
20 Yearz Later
After a slew of lawsuits and halted productions between MGA and its competitors at Mattel (who owns Barbie), the Bratz fandom grew from pre-teens to young adults, but their passion never faded. From fashion posts to celebrity-inspired dolls, both the brand and its fans have kept this community alive, with or without new dolls on the market.
However, on May 21, 2021—the Bratz's official anniversary—the original 2001 collection was rebooted, much to fans' surprise. With nostalgia playing a major role in the reboots' success, the dolls sold out within its first day in stores—proving the Bratz influence is stronger than ever.
"I was mainly excited just to see Bratz on the market again," said adult doll collector Quinnyata. "It's so weird seeing them next to other doll lines now because the aesthetic is just so different." Quinnyata is just one of the many collectors in the doll community who adored Bratz as a kid. Now, she's an artist and YouTuber who expresses her love for dolls through haul videos and other fun content.
While collectors anxiously waited for more details on where they could pick up the dolls, another fan provided all updates and reviews on the girls' 20th-anniversary celebration. Dom, the creator of the ultimate fansite, Lookin' Bratz, is undoubtedly a superhero within the doll community. Not only does he provide detailed insight and reviews on the latest Bratz news, but he also compiles past information and products the brand has released over the years.
"I think it's nice to be a resource for fans," Dom said. "The brand was coming out of a time where websites were super cool and interactive, so being able to give that content to fans has been a fun experience." Since the launch of the Lookin' Bratz Instagram in 2016 and its website in 2020, Dom has partnered with MGA on several occasions to write early doll reviews, attended Bratz-related events, and was even featured on the official Bratz Instagram.
 

 

View this post on Instagram

 
Needless to say, the Bratz social team has taken full advantage of the brand's online presence and is interacting with its fanbase now more than ever. Although it's been a fun year for the Bratz Pack, it hasn't come without its fair share of debacles and quarrels.
Who Is Bratz For?
In the early 2000s, MGA found success in doing what most doll brands were failing to do—engage the tween demographic (ages 10-12). By modernizing the Bratz and honing in on pop culture, MGA made dolls "cool" again. Now that fans have grown up, the Bratz are showing they can mature along with them.
In 2020, the brand confirmed their first LGBTQ couple and has trended multiple times this year for its Bratz-themed renditions of adult pop culture moments. One video, in particular, is a rendition of a scene from Jennifer's Body, a 2009 horror-comedy film. The video has nearly five million views on Twitter, 171 thousand likes, and a ton of conservative complaints.
Killing boyz, brb👄🔥 pic.twitter.com/T2B4R5cTRK

— Bratz (@Bratz) October 17, 2021
"Y'all showing this to little kids?" one Twitter user commented. "I don't think kids and babies should be watching this." However, Quinnyata had other opinions on the matter. "I feel like they're gearing it towards a more mature audience, most of us who actually grew up with Bratz," she told EnVi. "Everything they do now says Bratz are grownups—they're not kids anymore."
Even fashion YouTubers are expressing their inner-child with a more adult twist. Katie from the channel StealTheSpotlight recently posted 15 Bratz-inspired outfits for the 20th anniversary. "As someone who grew up with Bratz and learned everything they know about fashion through them, it's not a trend to me," she stated. "This is definitely a lifestyle choice."
Whether it's through relatable TikToks or daring new fashion statements, it's clear the Bratz have found a niche audience in the 20-somethings and beyond. It'll be interesting to see how it plays out or changes in the years to come.
A Bratz Fan's Wishlist for 2022 & Reflections
Through a year of fashion partnerships, beauty collabs, an animated show, and two rebooted doll collections, 2021 was (mostly) a Bratz fan's dream. As 2022 approaches, consumers hope this energy continues into the new year and improves on a few hiccups along the way. "Collabing with GCDS was a huge pro," Dom said. "A lot of celebrities got PR packages like Dua Lipa, drag queen like Symone, so it was overall really great exposure for the brand."
 

 

View this post on Instagram

 
But of course, where there are pros, there are also cons. "As much as I liked GCDS collab and the other partnerships they did this year, I find it kind of weird when it comes down to pricing," Quinnyata said. "Now that they're not making it exclusive to Target and Walmart, it's not a playline doll anymore, so the price on it is higher for fewer inclusions."
For reference, buying a Bratz doll in the 2000s would usually cost somewhere between $20-25. You'd get two complete outfits, a boatload of accessories, and a poster along with the doll. Now fans expect the same quality but are disappointed when it doesn't deliver with a retail price of $59.99. Nonetheless, consumers are still advocating for better marketing, sharper quality control, and more accessible dolls in the future.
And finally, for young adults who are still living out their Bratz fantasies, it's been reassuring just to know they're not alone in this journey. Whether it's collecting dolls, recreating iconic fashion and makeup looks, or just chatting with friends, the Bratz represents self-expression in its purest form. "What resonated with me, personally, was the friendship component," Dom reflected. "There was a really good message behind the brand in which it was like, don't try to fit into what people want you to be—just be yourself and create your own space."
20 years ago, the "Bratz" label was frowned upon—a negative stereotype that promotes bad behavior and skimpy clothing. Today, Bratz fans are defying that mindset and using it to inspire creativity, foster friendships, and express themselves inside and out. Fashion dolls don't get any more scorchin' than that.
Follow Bratz on Instagram, Twitter, and TikTok for more stylin' doll news and content.
Eager for more Fashion content? Check out our coverage of Prada's newest It Boy—NCT's Jaehyun here!