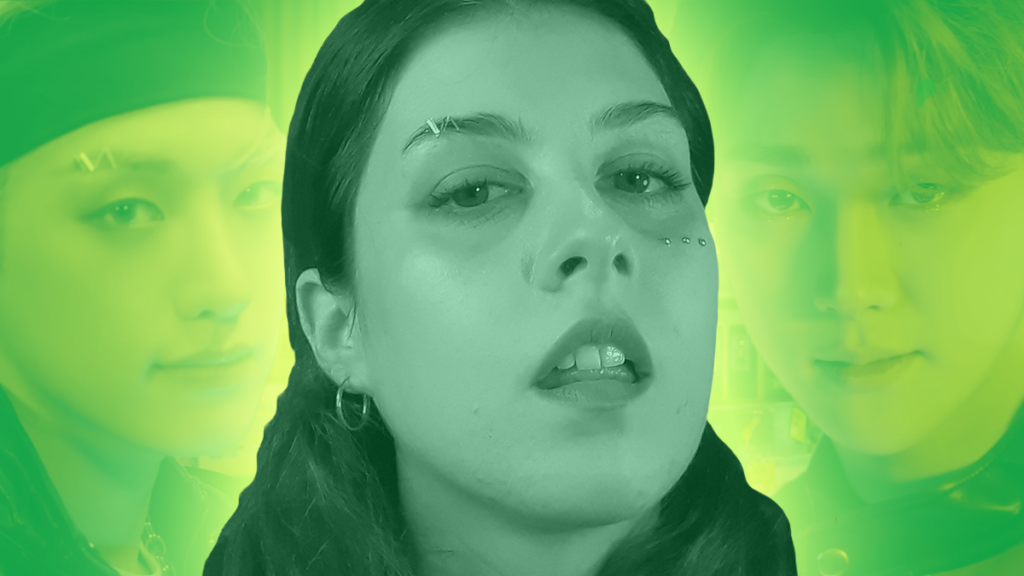 After their Japanese debut in January with "A WOO!!," Woollim Entertainment's boy group Golden Child came back with the Japanese single "RATA-TAT-TAT" on January 26. In honor of their new release, I created three makeup looks based on their most eye-catching looks from the music video.
Joochan: All About the Glitter
Inspired by main vocalist Joochan, this look's main character is the glitter. The base for the eyes is the usual smoked burgundy-brown eye, normally worn by boy groups. However, I decided to add a bit more red to it. For the sparkle, I layered three different glitters: first, a very soft beige-pink eyeshadow as my transition shade. Then, I added a reflective fine shimmer and topped it with loose glitter. The original look has more of a silver reflection, but I decided to go for a glitter with a holographic blue reflection, as I personally liked the effect. To finish it off, I did a smudged warm nude lip.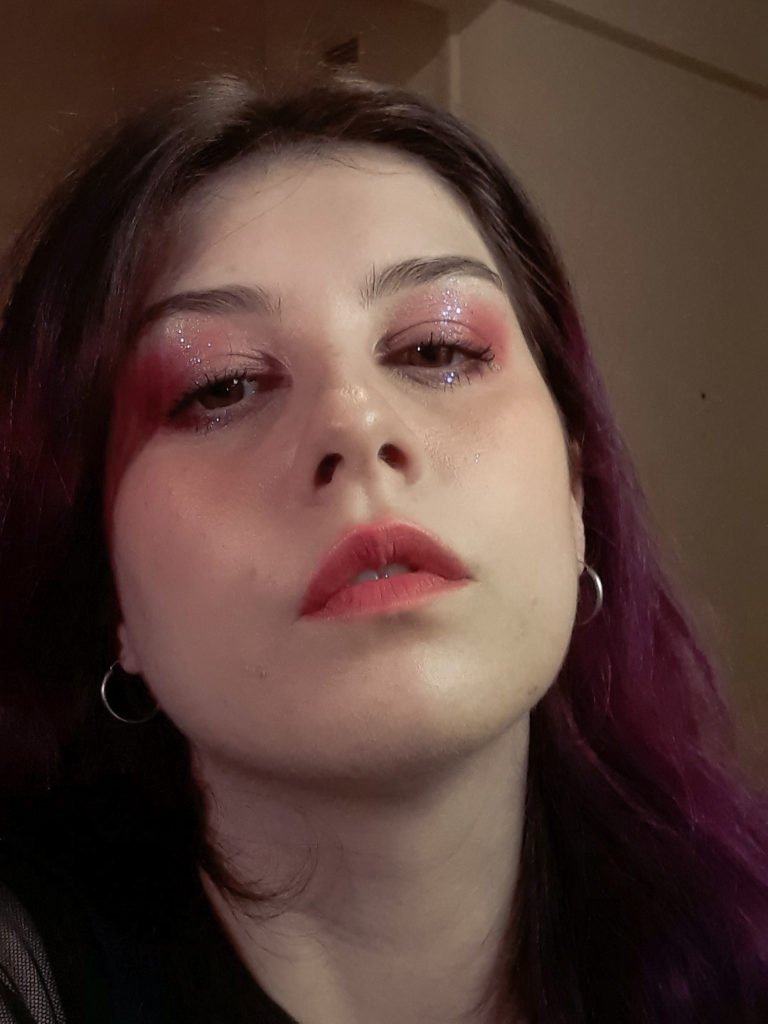 Products used:
TAG: Golden Details
As for TAG's look, it is a mix of two different looks: the one he wears in the music video and the one in his first teaser photo. For the eyes, I went for a mustard yellow shade, smoked it near the lashes with brown, and finished it off with a very thin brown liner. In one of the eyebrows, I actually did not have the golden lines, so I improvised and cut up the geometric shapes I had, which ended up working perfectly. On the opposite side of my face, I lined up a few golden dots under my eye and tied it all together with a rosy lip.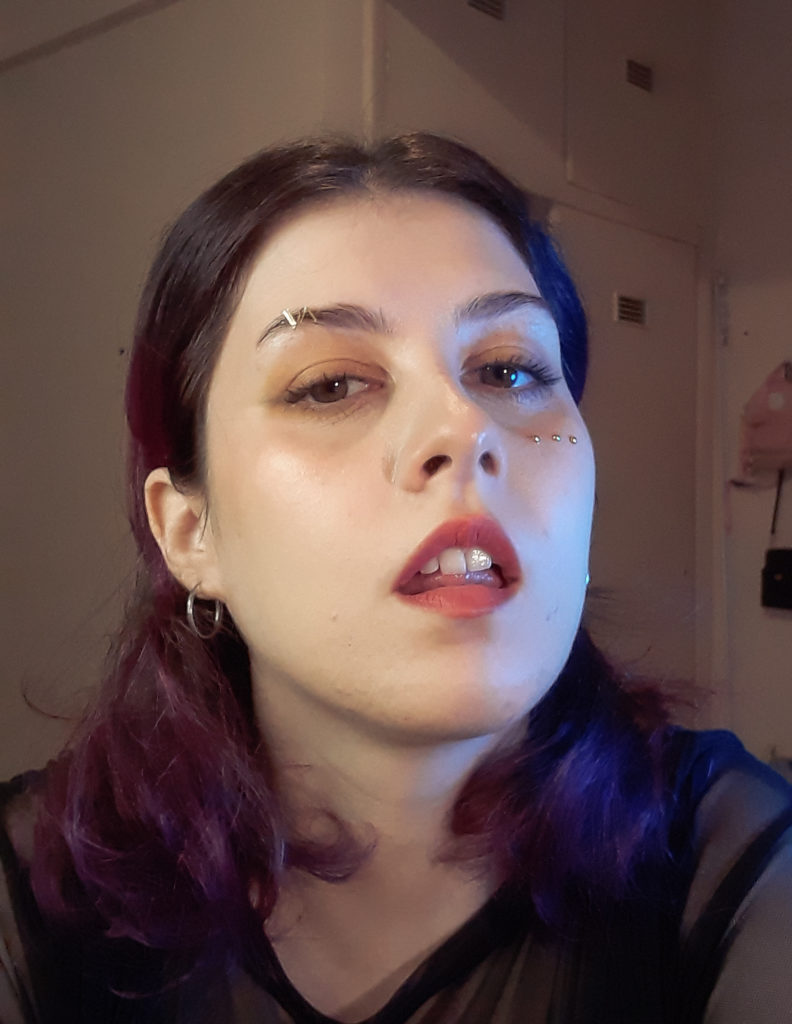 Products used:
Y: Precious Rhinestones
Last, but not least, the look inspired by Y has rhinestones as the main point. I started with a burgundy eyeshadow and a smoked out liner on both the top and bottom lash lines. On my left eye, I curved the rhinestones on the inner corner. Since I do not have a lot of space between my eyes, the first stones were set on my nose bridge. On my right eye, I placed the stones in a way so it looks like an eyebrow piercing. I finished everything off with a nude lip liner and lip gloss.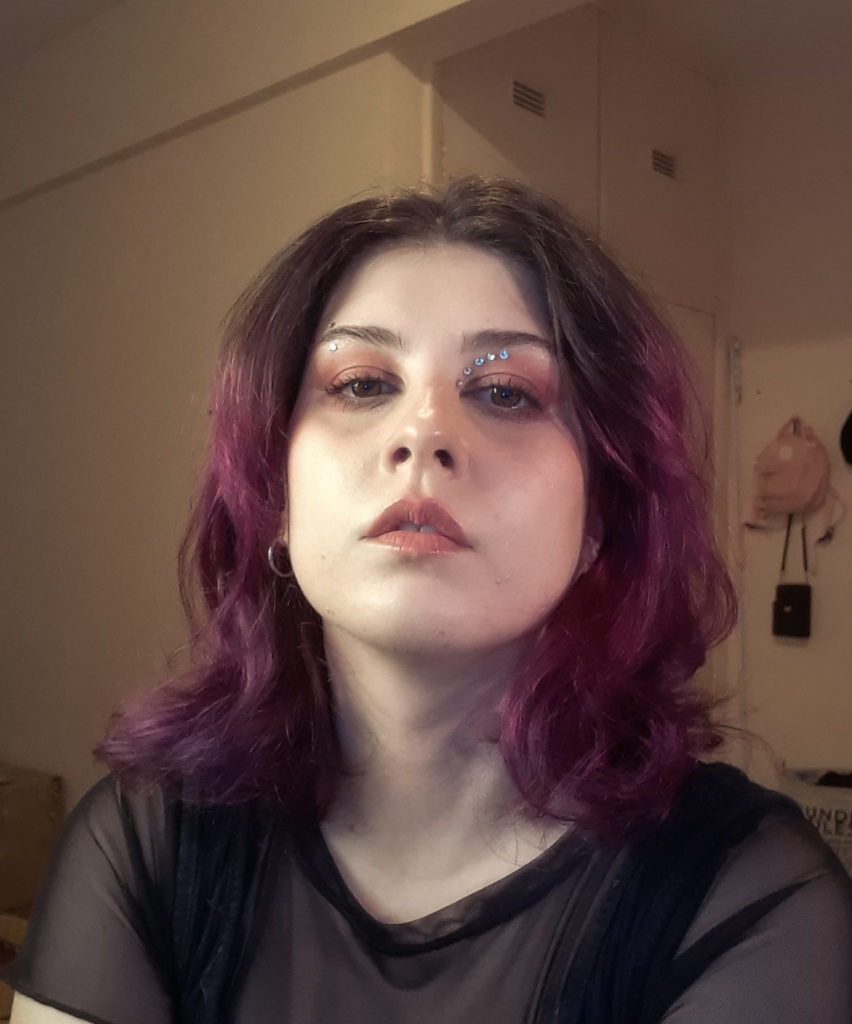 Products used:
You can check out "RATA-TAT-TAT" by Golden Child on Spotify and Apple Music!
Want more K-pop-inspired beauty looks? Check out EnVi's "Makeup Inspired By the Women Who Founded K-pop" piece here!