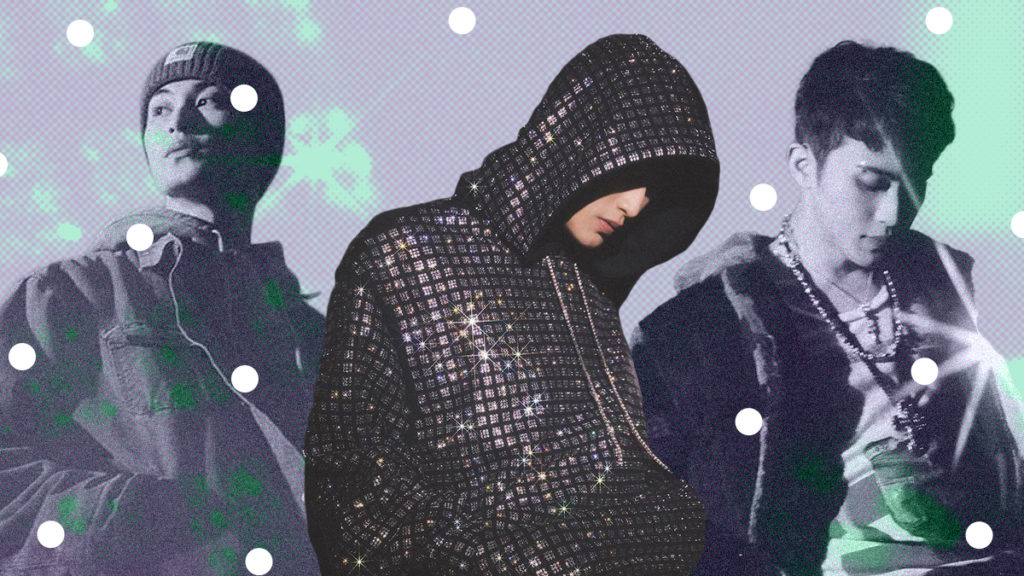 When SM Entertainment announced Mark Lee's long-awaited solo debut, the internet went into an absolute meltdown. The Canadian rapper, mostly recognized as a member of NCT and SuperM, has demonstrated his endless ability to reintroduce himself in different instances. However, in his latest endeavor, the star emerged triumphant, crafting an alternative sound that while foreign from his previous music exploits, feels entirely his own. Though the star's successful leap as a solo artist is hardly shocking, "Child" has proven Mark worthy of all hype and attention—and not just musically speaking. In addition to taking his identity a step further, the all-rounder's music video captures a raft of ways to win at the fashion game. Take a look at the style lessons you might want to earmark from Mark's solo debut. 
1. The Return Of Acid-wash
Although the acid-wash trend emerged in the '60s and reigned supreme two decades later, fashion is ushering in its comeback. For the last couple of seasons, several brands have opted for an approachable version of washed denim for their runways. With choices varying from wide-legged jeans to jumpsuits, this fad is not going anywhere anytime soon. In "Child," Mark embraces a twist on acid-wash clothing, with a full gray denim look. It's a subtle take on the trend that he complements with—yes, you guessed it right—a wash hoodie by Gallery Dept.
The Lesson: Trends might come and go, but adopting them on our own terms is what makes fashion fun. Just like Mark, you can join the acid-wash craze by going for a full look with a matching top and bottom. For a more cohesive outfit, pick darker wash colors and combine them with wardrobe basics. Whether you're a risk-taker that goes all out or you prefer to add this style in less obvious ways, this trend is one not to miss out on.
Get the Look: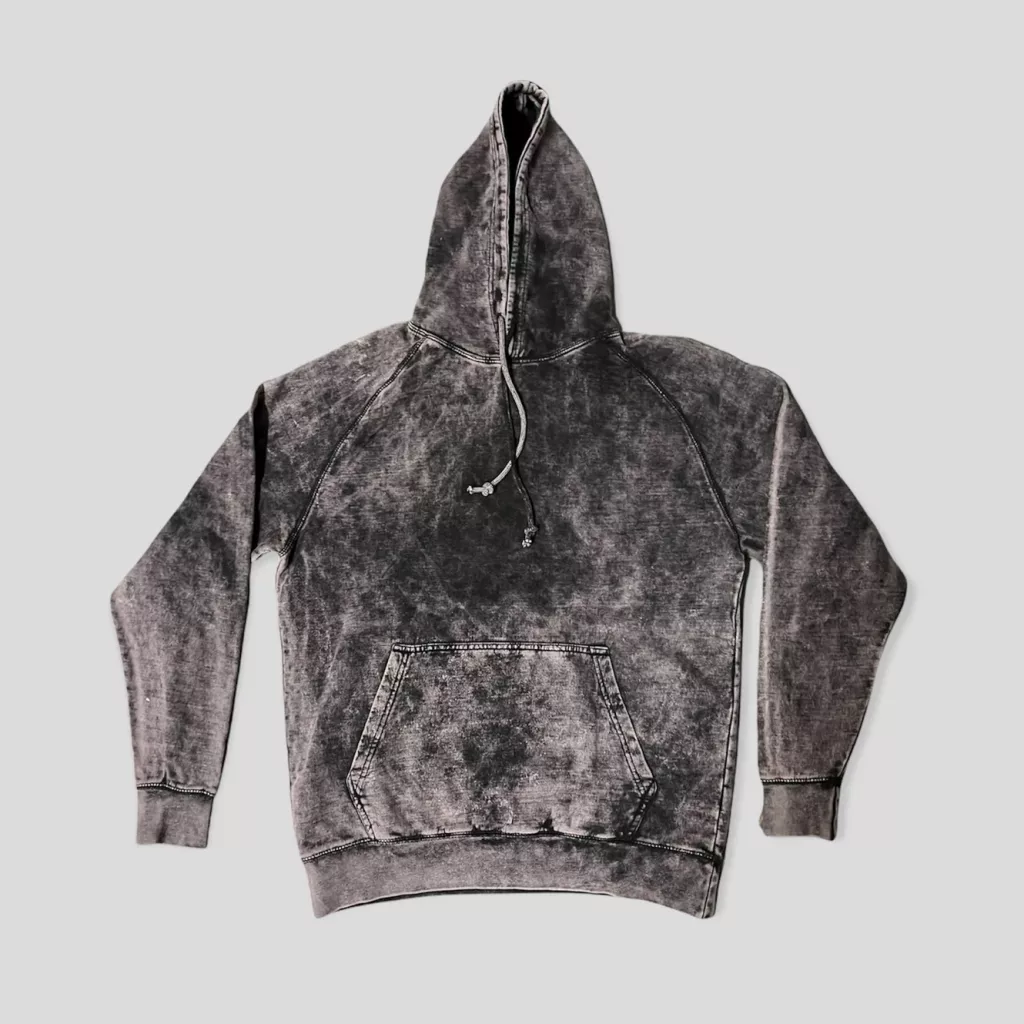 YWS
Black Acid Wash Hoodie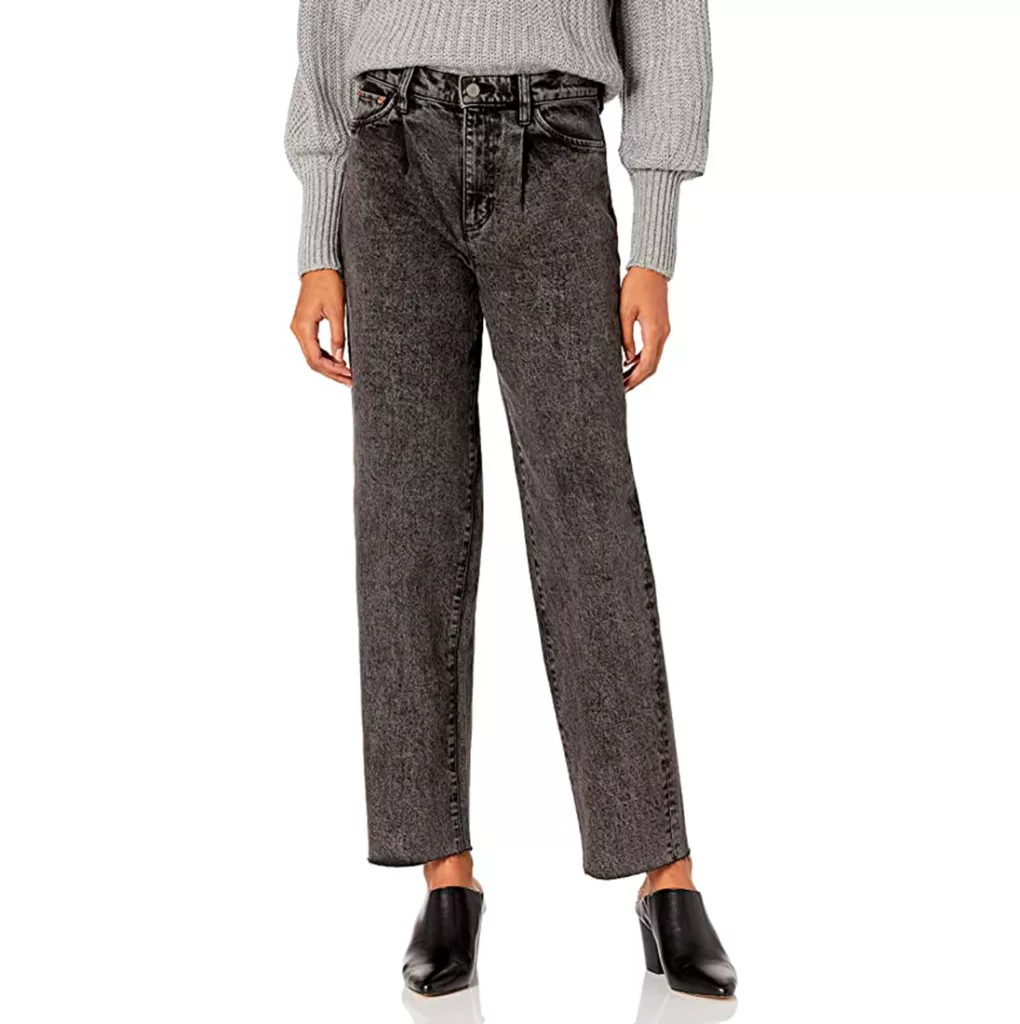 The Drop Store
Monique Acid Wash Jean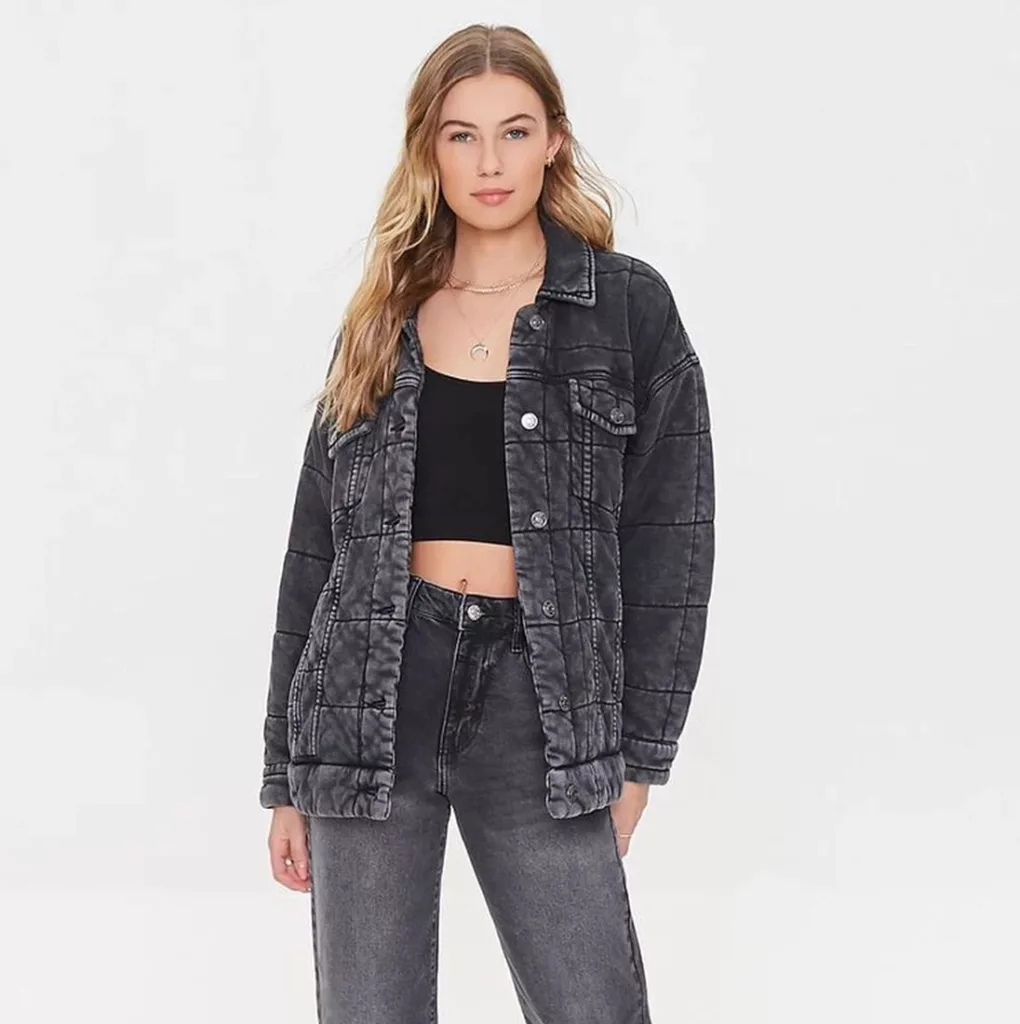 FOREVER21
Mineral Wash Quilted Jacket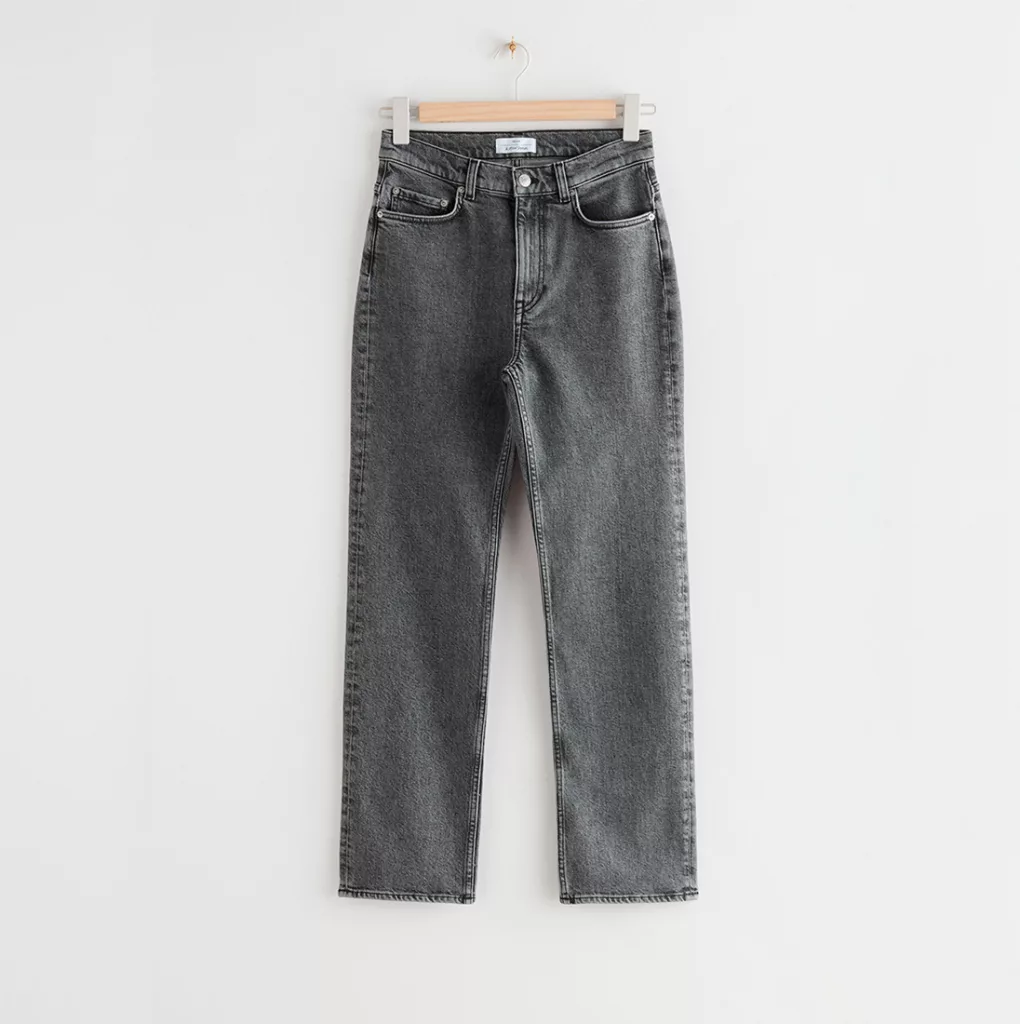 & Other Stories
Favourite Cut Cropped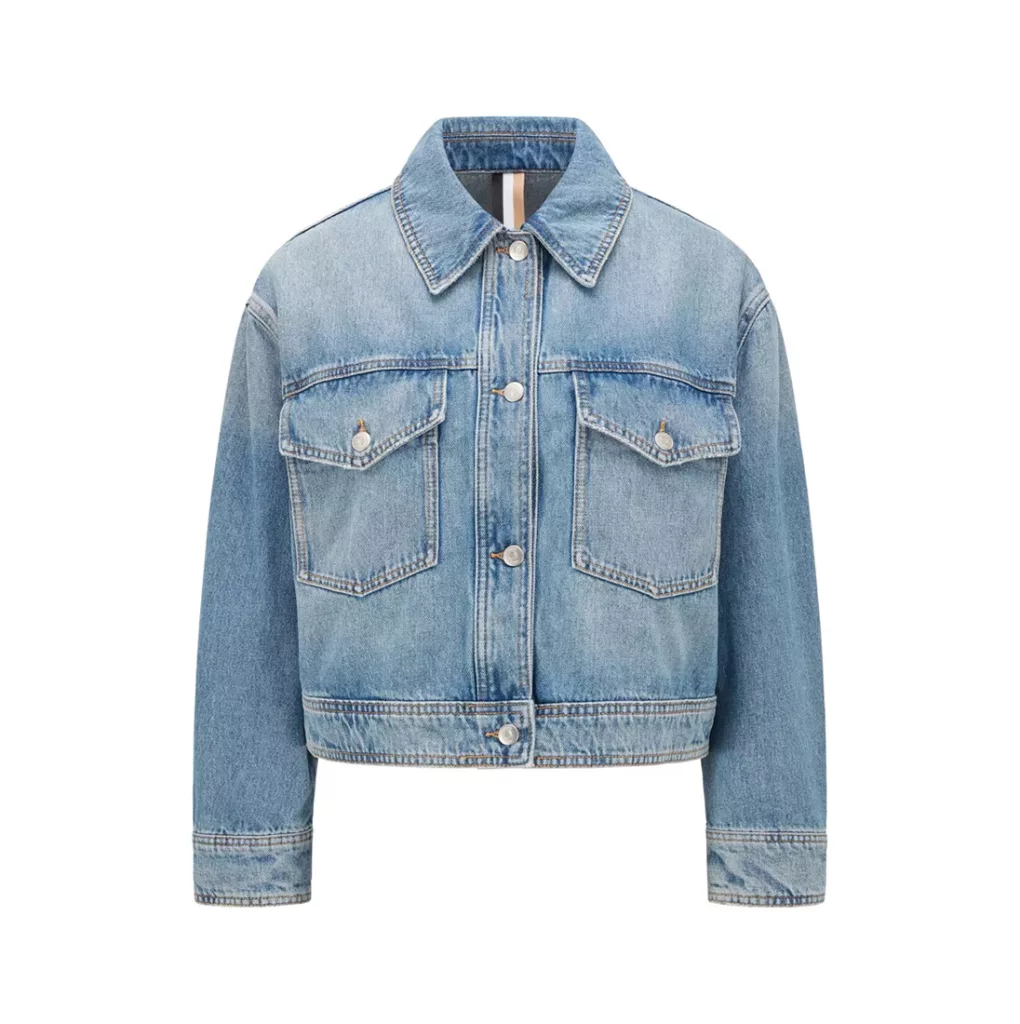 BOSS
Stone-Washed Denim Jacket
2. All Things SparkLee
Whoever said "less is more," had no idea 2022 would be all about making fashion statements. No longer reserved for New Year's Eve bashes and special occasions, sparkly pieces are guaranteed to invade our closets in the coming seasons. After stealing the spotlight on the runways of brands like Balenciaga, Rodarte, and Bottega Veneta; sequins, metallic fabrics, and glitter are becoming everyday staples. Don't believe it yet? Look no further than "Child." The music video shows Mark schooling viewers on how to master the art of flashy dressing. Decked in a sequined sweatsuit, the singer dazzles as he reminds us that contrary to popular belief, one can never shine enough.
The Lesson: While most of us might not possess Mark's staggering ability to pull off any look flawlessly, shimmery items can be worn in any possible way. Glam it up with a pair of pants and a bomber jacket, or keep it lowkey with shoes or accessories such a metallic bag. Either way, if there's something to learn from Mark's debut solo, it is that all you need to pull off potentially tricky items is unwavering confidence.
Get the Look: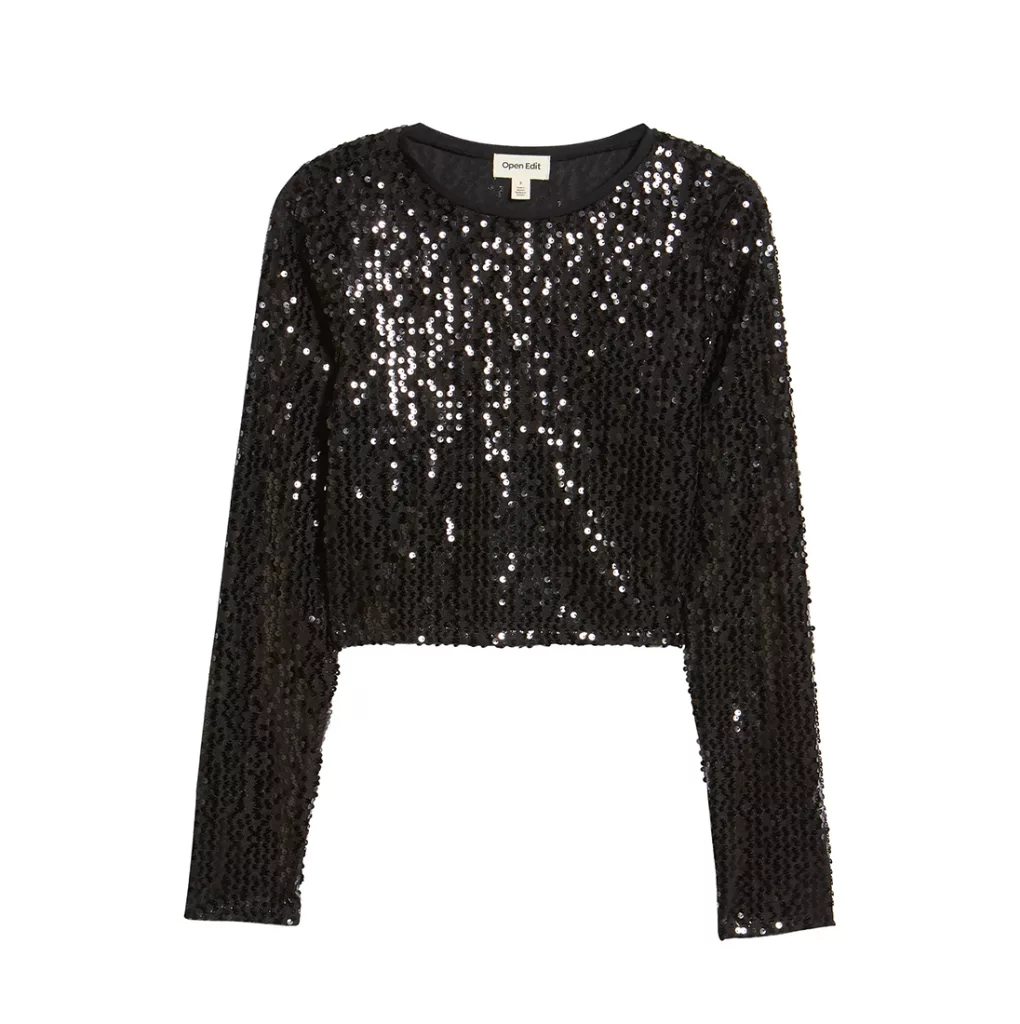 Open Edit
Sequin Long Sleeve Top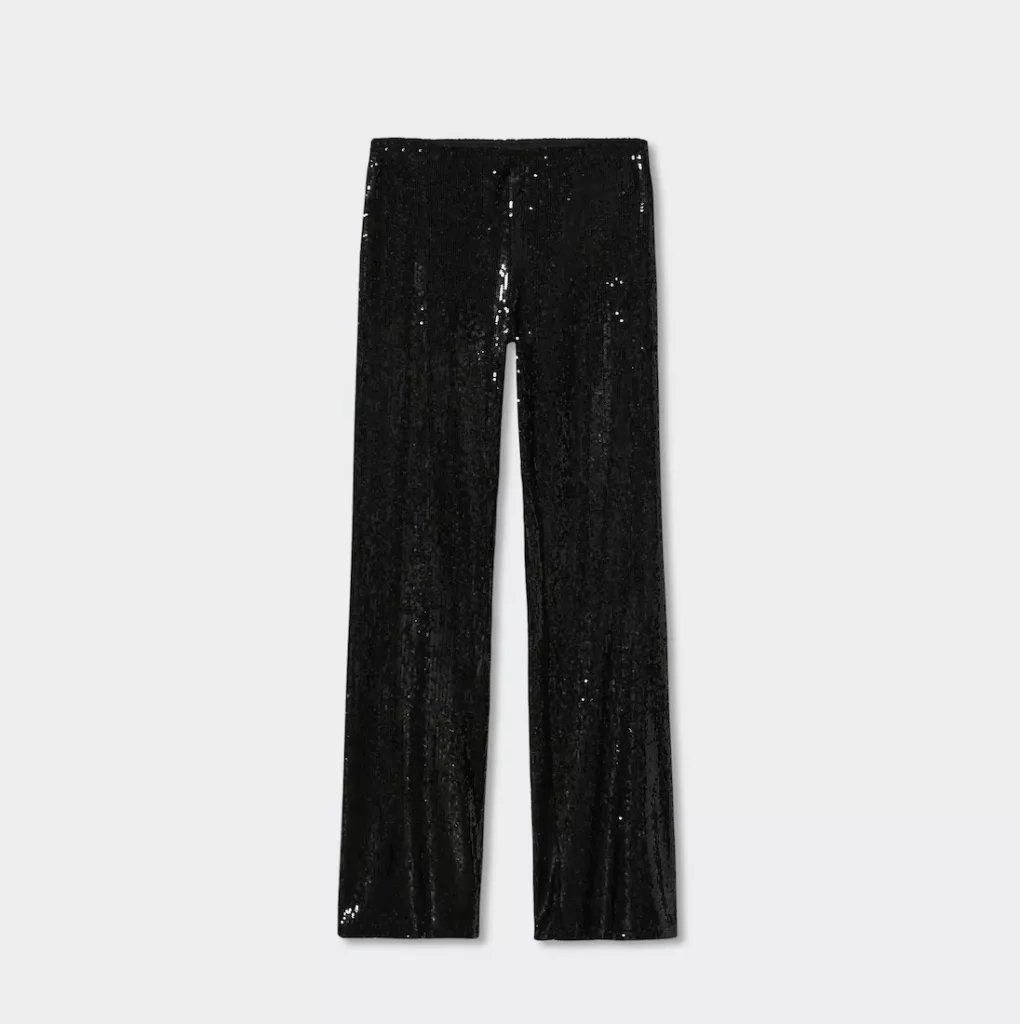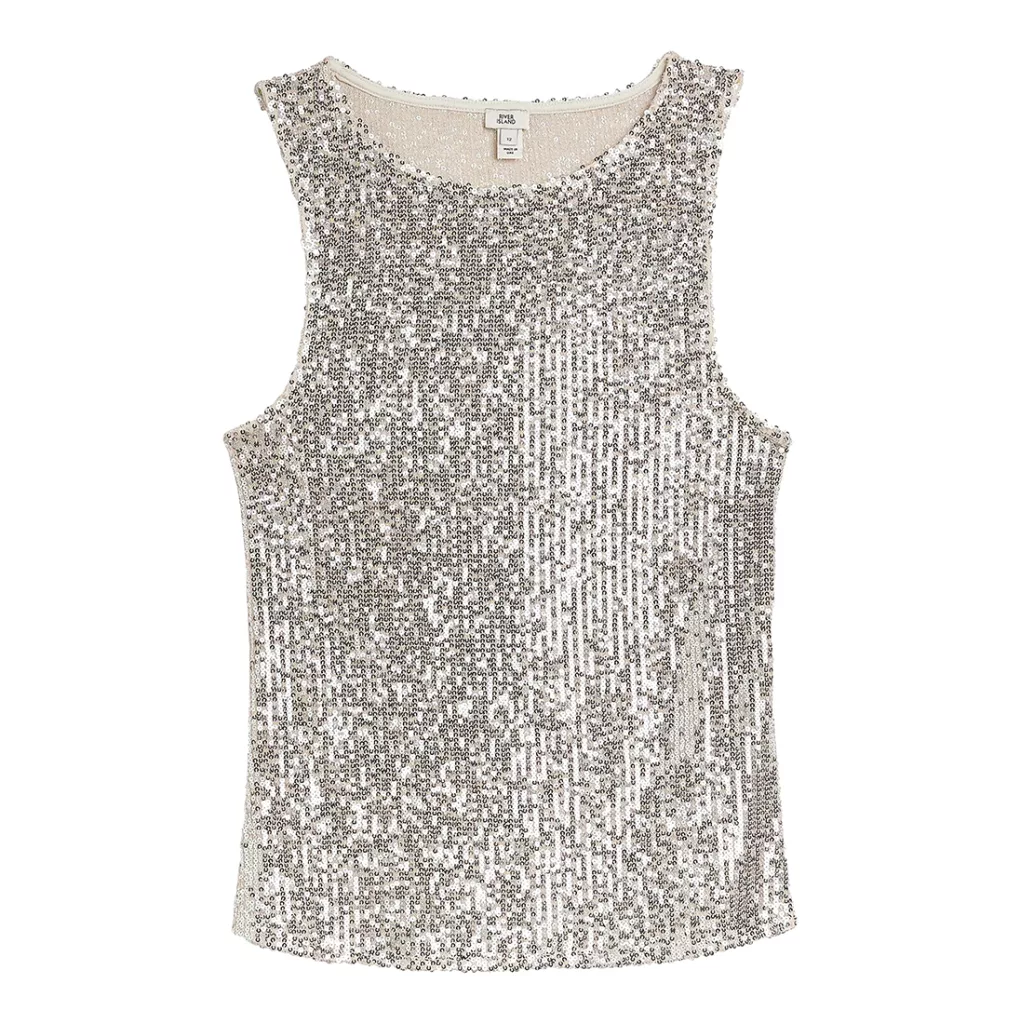 River Island
Sequin Tank Top
3. Fur Statement
A longtime symbol of wealth and class, fur achieved its status as a pop culture must-have in the 1990s, when it was popularized by musicians like Cam'ron and Puff Daddy. Today, in the form of vegan and faux-fur, the fuzzy garment craze is taking over fashion. Like nearly every fashion magazine has predicted, this year, the trend is stronger than ever. While the style is widely associated with hip-hop stars, various celebrities have developed a penchant for this wardrobe staple. Through a brief appearance, in the music video for "Child," Mark dives into the trend through a multicolored coat from the sacai x KAWS collection. The singer truly allows his sartorial chops to shine by upgrading an otherwise casual outfit with a statement piece.
The Lesson: There's literally no look that can't be taken to the next level with adequate outerwear. Follow Mark's style tips and add a bold topper for a look that's guaranteed to turn heads. For a more casual style, select neutral-colored coats and jackets and pair them up with denim and a t-shirt underneath.
Get the Look: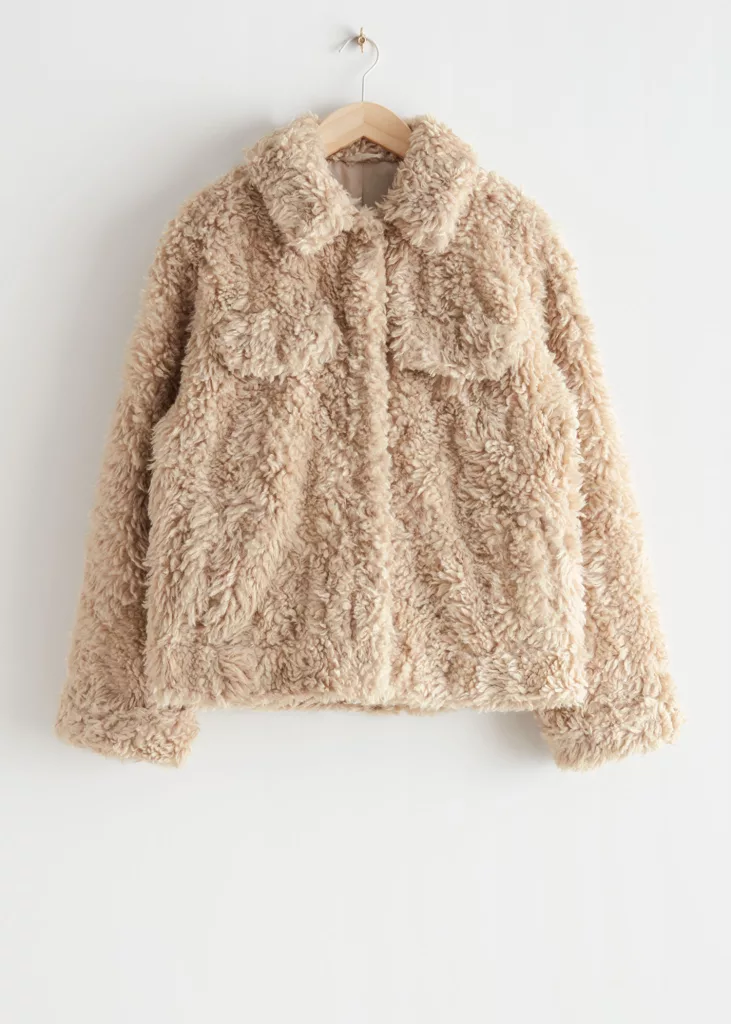 & Other Stories
Collared Faux Fur Jacket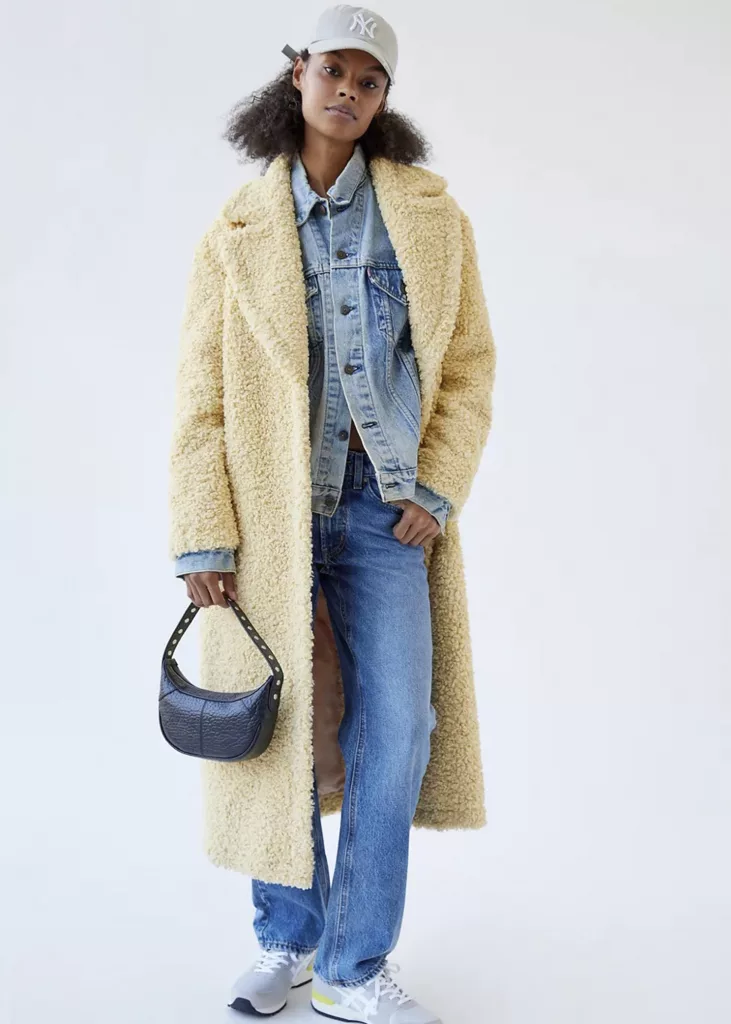 Urban Outfitters
Noize Teddy Overcoat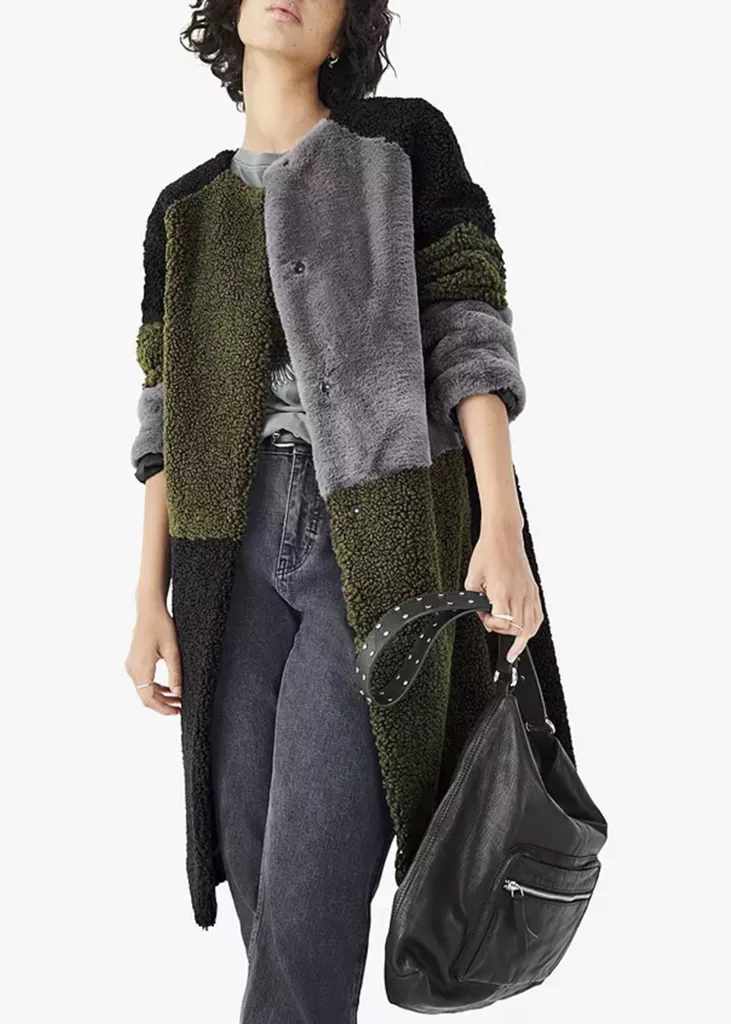 John Lewis
Patchwork Faux Fur Coat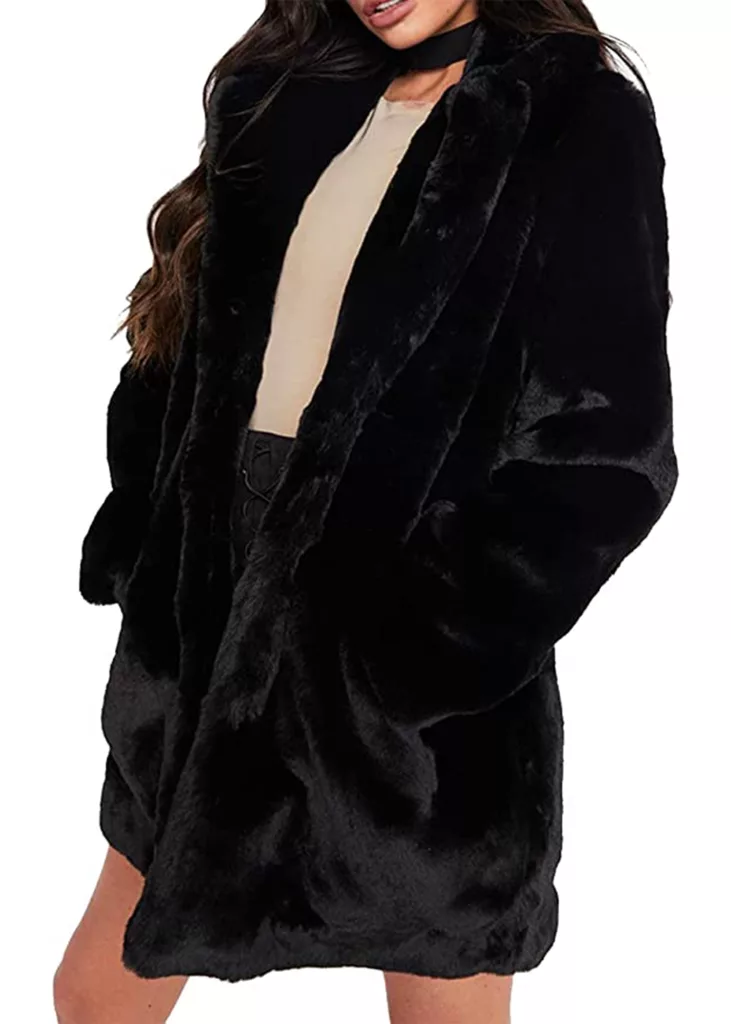 TOPONSKY
Faux Fur Fuzzy Coat
4. Accessorize!
Over the past couple of seasons, jewelry has taken center stage on the fashion runways, becoming a fixture in any stylish wardrobe. In his solo debut, Mark offers a lesson on how to elevate an outfit by layering different types of necklaces and finishing up the look with a subtle bracelet and silver rings. In addition, as facial piercings continue to thrive among celebrities, Mark approaches the trend with a—fake—eyebrow piercing that further proves that nostalgia is winning and the 2000s' comeback is here to stay.
The Lesson: Even for minimalists, accessories are a vital part when enhancing a look. Take Mark as an example and add small accessories to ensure a perfect outfit. Emulate the star's jewelry formula by combining layers of chain necklaces with a simple t-shirt. For an added effect, don't forget the rings.
Get the Look: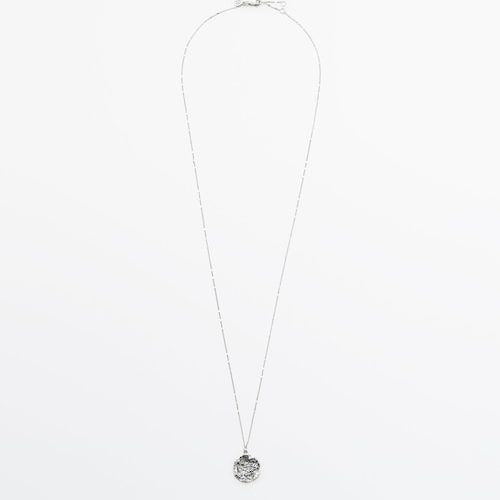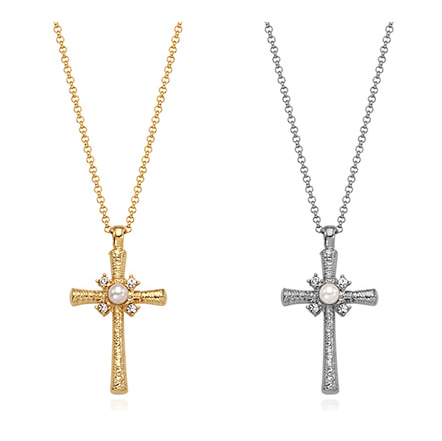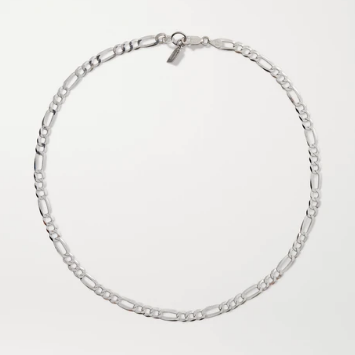 5. White T-shirts, a Symbol of Youth
James Dean turned white t-shirts into an ever-lasting representation of youth. Now a timeless classic, they are a foundation for any wardrobe. It might not always be evident, but the charm of the white t-shirt is the versatility it possesses. Allowing practically any concept to adapt to it, the piece is in equal parts effortless and cool. Now, we could jump into lengthy interpretations and semiotics of this fashion staple, but one thing is for sure, t-shirts are "the sartorial equivalent of a blank canvas." That means you can never go wrong with them. To dispel any doubts, look at Mark's raw and authentic take on the classic, paired up with ripped jeans and Converse shoes. 
The Lesson: There's no quite as iconic ensemble as a white t-shirt and jeans put together. A go-to look, it allows plenty of room for experimentation. However, if you want to opt for a more elaborate style, add a leather jacket or a blazer. If you're one to favor comfort, you might want to focus on finding the perfect footwear. If you want to recreate Mark's looks, incorporate any tips from the style lessons above. 
Get the Look: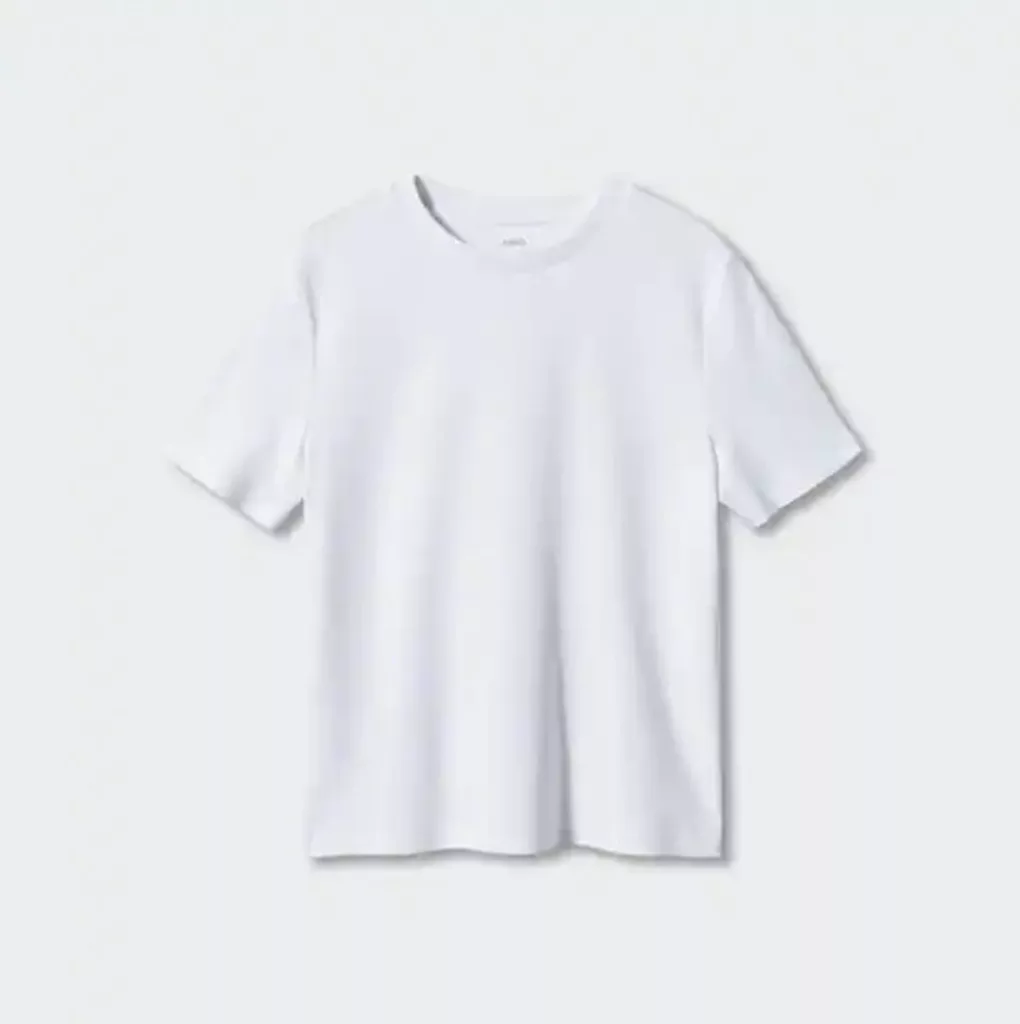 MANGO
Rounded neck cotton t-shirt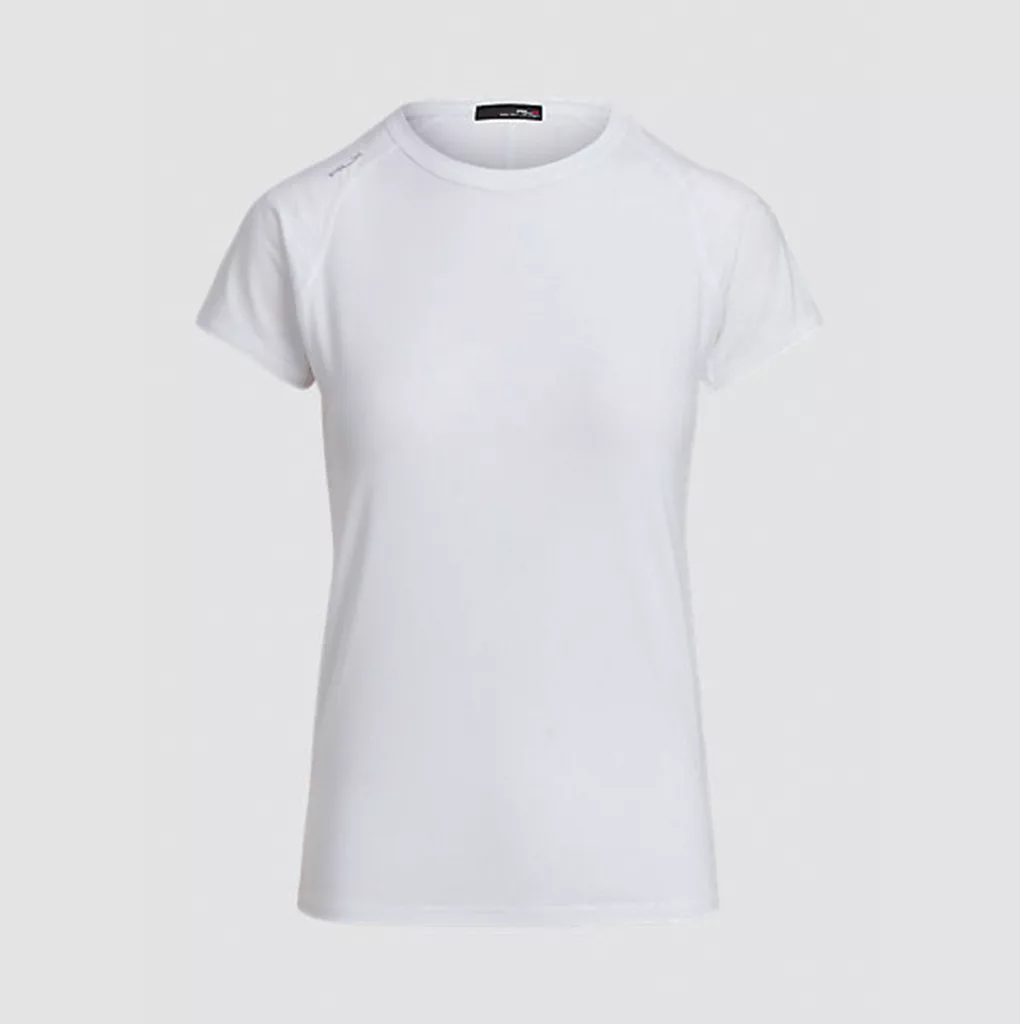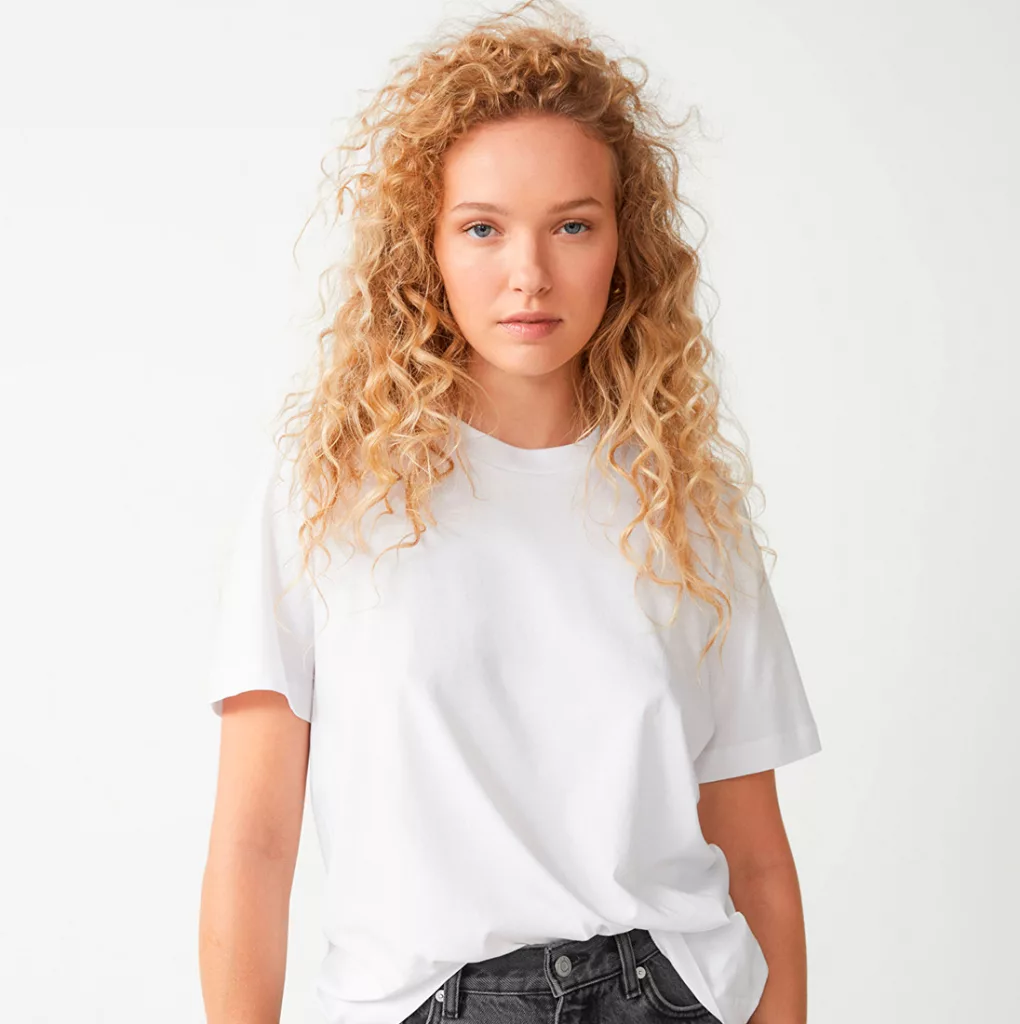 & Other Stories
Relaxed T-Shirt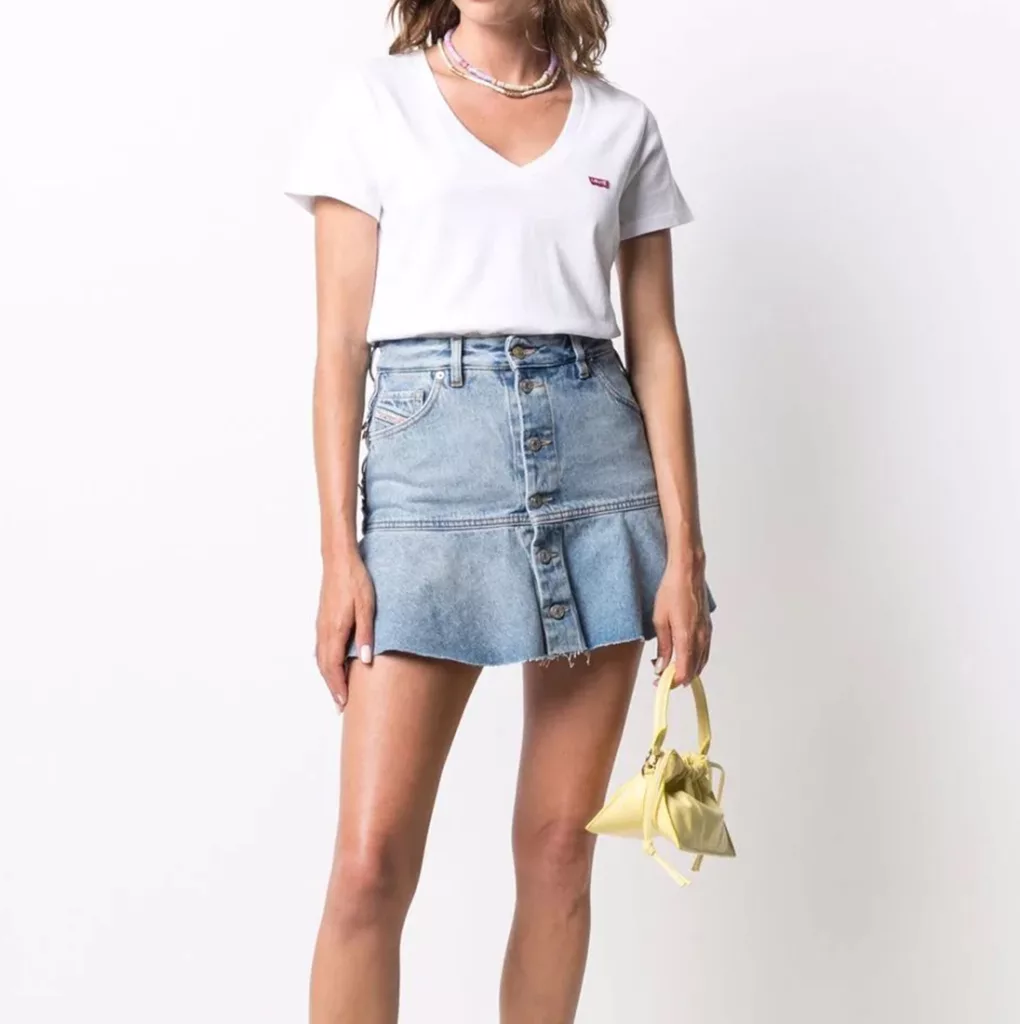 Levi's
Perfect V-neck cotton T-shirt
Ready to shake hearts with these styling lessons? Take a leaf out of Mark's style book in "Child," and make sure you're stocking your wardrobe accordingly.
Want more? Check out the teaser breakdown for "Child" here!