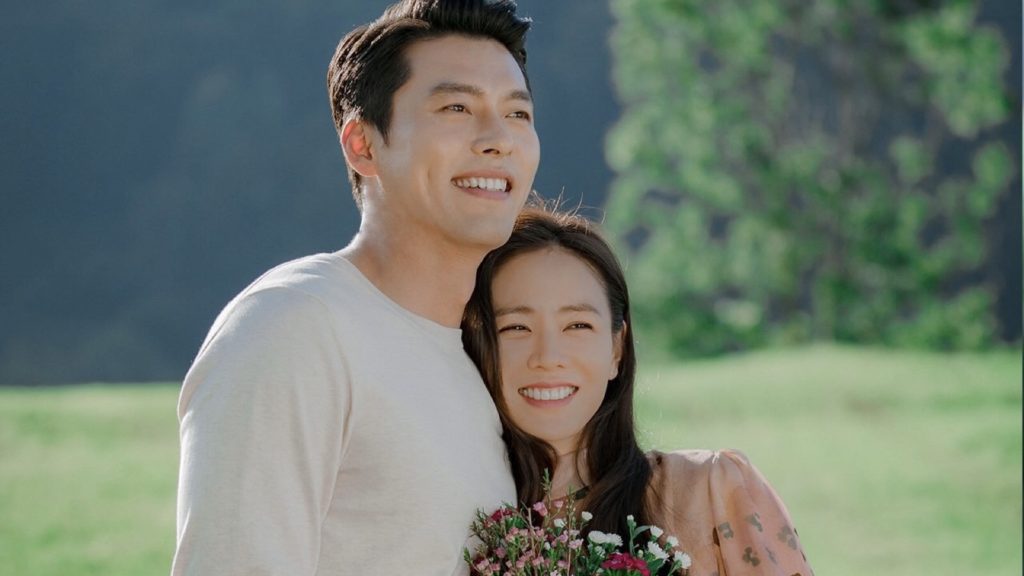 On February 10, 2022, actress Son Yejin and Crash Landing on You (2019) co-star Hyun Bin personally announced their plans of marriage via Instagram. In her post, Son Yejin disclosed her joy, "Just being with him, I feel warm and protected. Please help us celebrate the beginning of our future." Hyun Bin shared in a rare letter to fans his resolved sentiments of happiness stating, "I have made this promise with the woman who always makes me laugh, to walk together in the days that lie ahead."
The couple has received a lot of love from fans ever since the show's release for their sparks-flying chemistry as star-crossed lovers. Even the line between reality and fantasy confused the actors, as it was reported a year following the drama's conclusion that the couple was in fact going out. Now with their engagement announcement after two years of dating, we can't help but reminisce on their beautiful love story. Check out our sweetest moments compilation between Son Yejin and Hyun Bin below!
Reel to Real: Dating Announcement
Wrapped in dating rumors since their shared projects, the two had always denied them claiming to be just good friends. However, they rang in the new year for K-drama fanatics on New Year's Day of 2021 when their agencies officially revealed the actors' relationship. Son Yejin took to her Instagram in a personal post that she was "so thankful I met a good person and I'll work hard to tend [the relationship] with care."  
Colleagues to Friends
Son Yejin and Hyun Bin initially met on the set of action thriller film, The Negotiation (2018). Although the two characters shared very few scenes in the film, fans can't help but revisit the movie that ignited their friendship. Later down the road, the two would famously work together again in their hit drama series, Crash Landing on You (2019).
Social Media Takeover
An active Instagram poster, Son Yejin shared adorable videos of the two actors goofing around with filters. It was a treat for fans to see their close interactions off camera as they showcased their friendship. It's no surprise that this would be one of the first times dating rumors between the two sparked. A personal favorite of fans is notably their poses with a heart filter —racking 8.1 million views to date. 
The BinJin Smart Communications Commercial
The couple's popularity had them highly sought after, with them landing a commercial together for Filipino wireless company, Smart Communications. The commercial film highlighted a romance similar to their Crash Landing on You (2019) characters, comparing their boundless love to the limitless features of the company's technology. The behind-the-scenes were rich in sweet moments as the two shared constant gazes of affection and laughter.
Magnetic Interviews
During the promotions for Crash Landing on You (2019), Son Yejin and Hyun Bin participated in a variety of interviews. Fans couldn't help but gush and speculate over how drawn to one another the on-screen couple seemed as they played games and answered questions. Trying to read between the lines of their looks and mannerisms, fans could only conclude that the two had undeniable chemistry together.
Son Yejin You Quiz On the Block Interview
Son Yejin was shown as a guest in the teaser on the upcoming episode of talk show, You Quiz On The Block (2018). The clip previewed the MC asking the actress —who is famously known for being "The Nation's First Love" who her first love was. Son Yejin had the MCs delighted as she shyly grinned and answered that her first love was her current love —a public nod towards her boyfriend, Hyun Bin.
The love birds are expected to be tying the knot this upcoming March in a small private ceremony with close friends and family. Congratulations to the happy couple on their engagement!
Want more on ACT!ON? Check out our Lunar New Year Watchlist here!