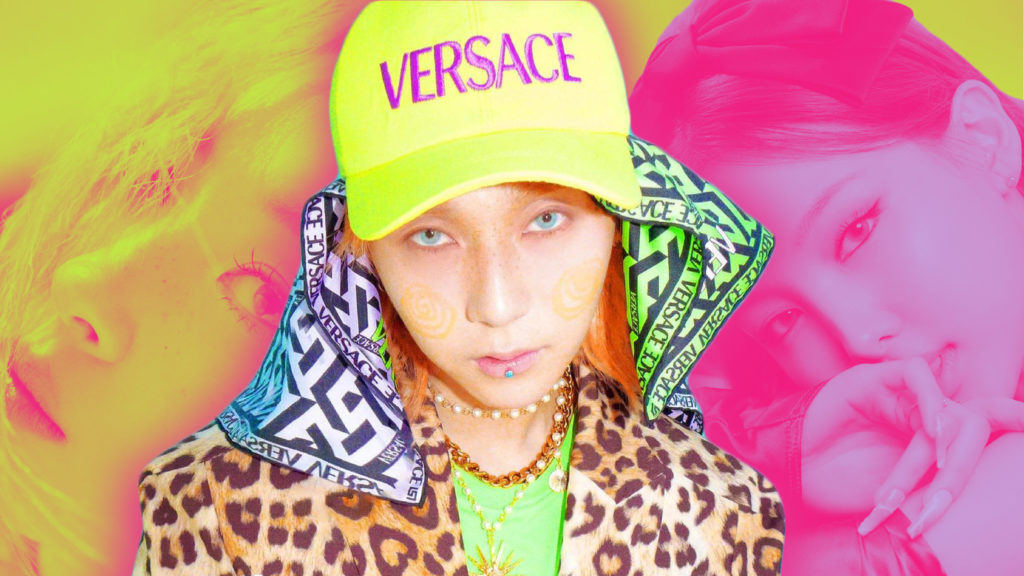 With the beginning of summer, fans saw K-pop getting brighter and brighter, and the visuals in these June releases are here to prove that. From bright red hair to fun face drawings, here are some beauty moments in K-pop that you need to see!
DAWN in "Stupid Cool"
DAWN released his newest song "Stupid Cool" on June 16 and brought a colorful and maximalist visual to his clothes, hair, and makeup. Some unique points worth mentioning are the bright pink kiss marks, the star face stamps, the metallic nails, and his signature blushy look.
STRAY KIDS in "Circus"
For their recent Japanese comeback, Stray Kids dived into a theatrical concept with "Circus." With playing card symbols, subtle clown makeup, split-dyed hair, hair tinsels, and a lot of glitter, the kids fully immerse us into the circus stage.
TAN in "Louder"
With their first-ever comeback, TAN sent their environmental message through a mix of colorful and gritty visuals. On one hand, they sported dark smokey eyes, faux tattoos, and smudged liner. On the other hand, they paired it up with colorful hearts, glitter, and face stickers, giving the overall look a fun and hopeful vibe.
Nayeon in "POP!"
TWICE's lead vocalist Nayeon made her solo debut with the ultra girly and vintage-inspired "POP!" in June. Although the makeup adds to the concept with bright blush, pastel lids, and sharp cat eyeliner, it's her hands that catch the eye the most. With so many colorful nail designs it's almost hard to keep up. The nail designs are also creatively decorated with stickers and gems throughout the entire music video.
LOONA in "Flip That"
After their explosive final stage on Queendom 2, LOONA showed a softer image in their comeback with the bright "Flip That." On top of using the classic separated doll lashes and shimmery soft pink eyeshadow, the girls sported details such as orange blush, freckles made with shaped glitter and gemstones, and pearl decorations. Another distinct point is Yves's bright red hair.
WONHO in "Crazy"
This red hot summer didn't stop with LOONA. Although soloist WONHO appears blonde in his music video for "Crazy," he showed up with cherry red hair on his comeback stage and other stages, giving his performance a fresh new look.
SUNMI in "Heart Burn"
Closing up June's batch of redheads, we have SUNMI in "Heart Burn," another vintage-inspired music video. With her extra-long wavy ginger hair, she paired it up with blushy cheeks and freckles, and a variety of soft matte peach, orange, and burgundy lips.
Want to see more beauty moments in K-pop? Check out our May beauty roundup.