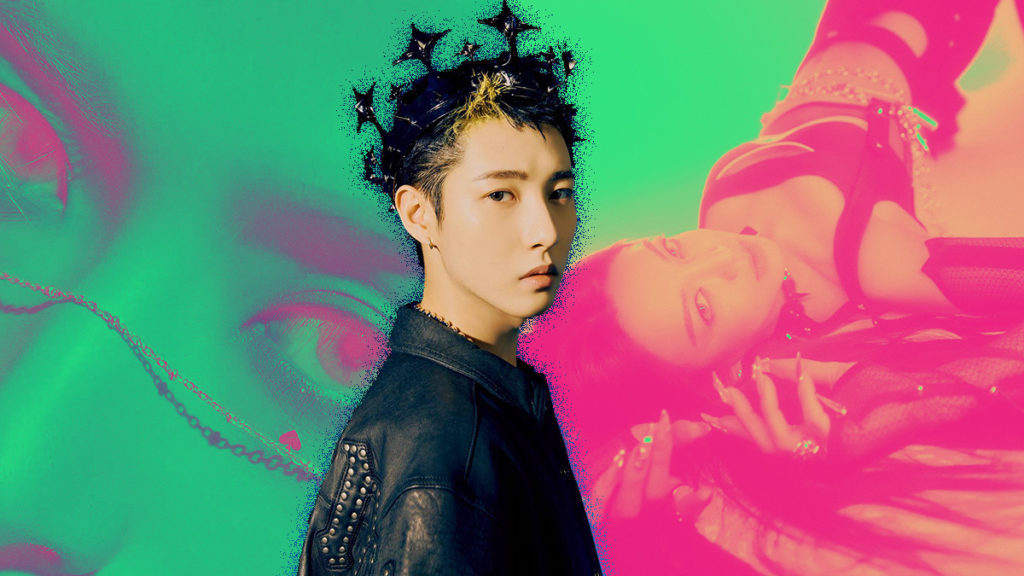 The month of May was packed with mind-blowing comebacks all over the K-pop scene. From 90s throwback hair to metallic nails to facial decorations, here are some beauty and makeup moments from the last month's K-pop releases you can't miss:
HYO in "DEEP"
HYO embodied a venomous spider-woman for her comeback with "DEEP." Beyond her smokey sharp eyes and hot pink liner, one of the most noticeable points were her nails, going from metallic silver claws to decorated pink dots to match her eye makeup.
ONEUS in "Bring it on"
Bringing back the vibe from their 2021 release "No Diggity," ONEUS went wild again with "Bring it on" on May 17. With their album Trickster, they bodied the concept by bringing playing cards and the Joker references on their overall visuals and makeup. Members sported card suit symbols like hearts and clubs as a special touch on their looks.
SEVENTEEN in "HOT"
SEVENTEEN mixed many different concepts for their May 27 release, but with overall visuals on the edgier side. One main point all over the music video and concept photos is the smoked out, dark, and warm-toned eyeshadow that many members are wearing.
Golden Child in "RATA-TAT-TAT"
With their first Japanese comeback, Golden Child sported eye-catching makeup looks for "RATA-TAT-TAT," with glitter and face gems, as well as other reflective and metallic elements, matching their racer concept. You can see EnVi's recreation of the looks here!
VICTON in "Stupid O'clock"
With the second installment of their time series, VICTON returned with "Stupid O'Clock" and a darker visual. Amongst all the members, the one who stood out throughout the music video and live performances was Subin, with his detailed face tattoos, different on every stage.
NCT DREAM in "Beatbox"
With a '90s boy band concept, NCT DREAM showed fun and edgy visuals in their repackage "Beatbox," particularly in the teaser images. With colorful highlights in their hair and face beads, members Renjun and Haechan stood out, as well as Mark and his aqua blue hair.
Wanna see more iconic makeup moments? Here's EnVi's analysis of the beauty in Taeyong's "Ghost."