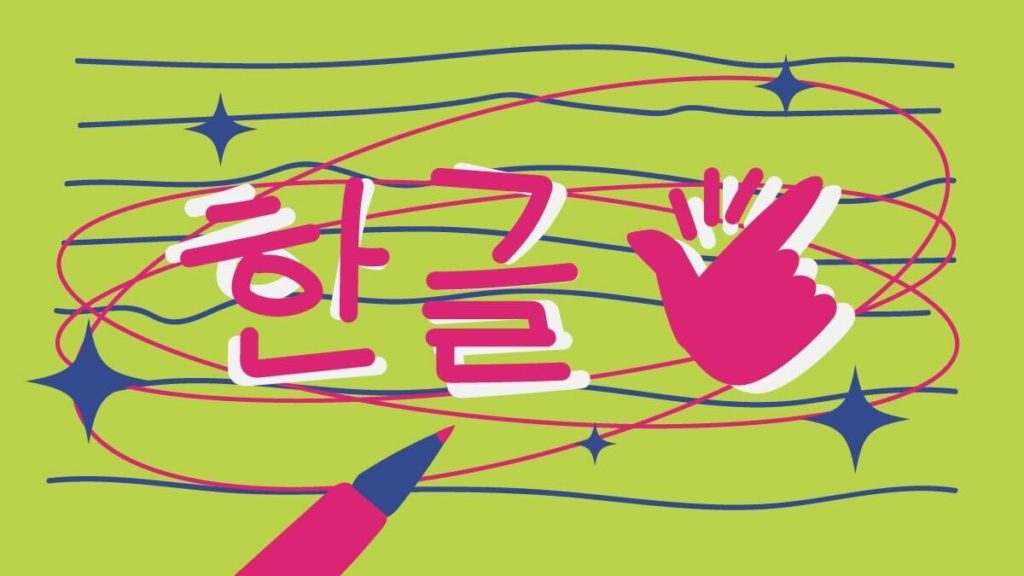 As International Mother Language Day passes by, it's important to remember that learning a new language is never easy. But don't let that discourage you! Since the explosion of Hallyu or the Korean wave, it's not uncommon for many K-pop fans to try and learn Korean or Hangul in an effort to understand their idols better. Check out some of the tips and resources below to help you on your Korean language-learning journey.
Watching K-dramas
Watching K-dramas and other Korean films is one of the best ways to get a grasp of the language as well as the culture. BTS's leader RM revealed that he learned to speak English by watching the popular American sitcom Friends. RM began learning by first watching the show with subtitles and then watching the show again without subtitles. This technique of consuming media from the language you are trying to learn is a great way for people to try and learn Korean, especially with how Korean films and shows have exploded in popularity over the last few years.
HelloTalk
HelloTalk is an app that lets users connect and chat with native speakers of the language that they want to learn. If an English-speaking user wants to learn or improve their Korean, with this app, they have access to thousands of other Korean users who are just as eager to learn English. The app provides a collaborative setting between these two parties to help each other learn a language. It also gives users the chance to make new friends along the way!
seemile Korean
With over one million subscribers on YouTube, seemile Korean's YouTube channel creates fun and educational videos on learning more about the Korean language and culture. One of their fun video series includes learning Korean with BTS's names. In one video, they break down Suga's name, nicknames, and terms associated with him that ARMY and other fans of Korean music can recognize and understand best. They have also published a book for K-drama fans to teach readers Korean through the popular television series My Secret Romance (available on Amazon). The book is organized by episode and also contains dialogue scripts of which readers can take note of the various expressions used throughout the series.
Duolingo
With 9.12 million active learners enrolled in the "Learn Korean from English" course, Duolingo is one of the most popular language-learning platforms. It offers users the choice to set their own pace when learning a new language. Users get to choose between "daily goals" with 5 minutes of learning as a casual goal and 20 minutes of learning as an intense goal. Content is broken down into levels, the first usually being pronouncing and recognizing the alphabet, which further advances as you progress into more levels.
Learn Korean through K-POP
Learn Korean through K-POP is a blog created by a certified Korean and English teacher based in Seoul. They have eight years of teaching experience and they have shared all their useful tips and tricks with K-pop fans! The blog breaks down lots of K-pop songs by dissecting the lyrics and providing a word-for-word literal translation as well as the full English translation of the lyrics. Many of the lyric videos can be found on their YouTube channel.  The blog also includes lots of Korean grammar basics as well as tutoring services. 
Talk To Me In Korean
Talk To Me In Korean is another popular Korean language-learning platform. Users typically start by taking a 'level test' and after doing so, users are recommended a level number that corresponds to a course the platform believes they need help with. There are about 10 levels on the free version that covers in-depth conversational Korean. Each level contains about 25-30 lessons. They also have a YouTube channel that has various videos on fun and educational content revolving around the Korean language.
Jin in Korean
Looking for more one-on-one help? Jin in Korean is a private Korean tutor based in Seoul who has been offering his services online since 2020. He has resources on learning the Korean alphabet and also offers several of his own courses on his website which includes lesson materials, pdf textbooks, one-on-one conversation practice, pronunciation and writing coaching, and constant feedback! His Instagram page also covers daily topics on vocabulary as well as phrases and expressions.
People can learn a new language at any age and the benefits of learning one are endless. We live in a day and age where almost anyone can access these resources at any given time, so use them to your advantage! 
Want more International Mother Language Day content? Check out our piece on foreign idols and their journey to fame here.