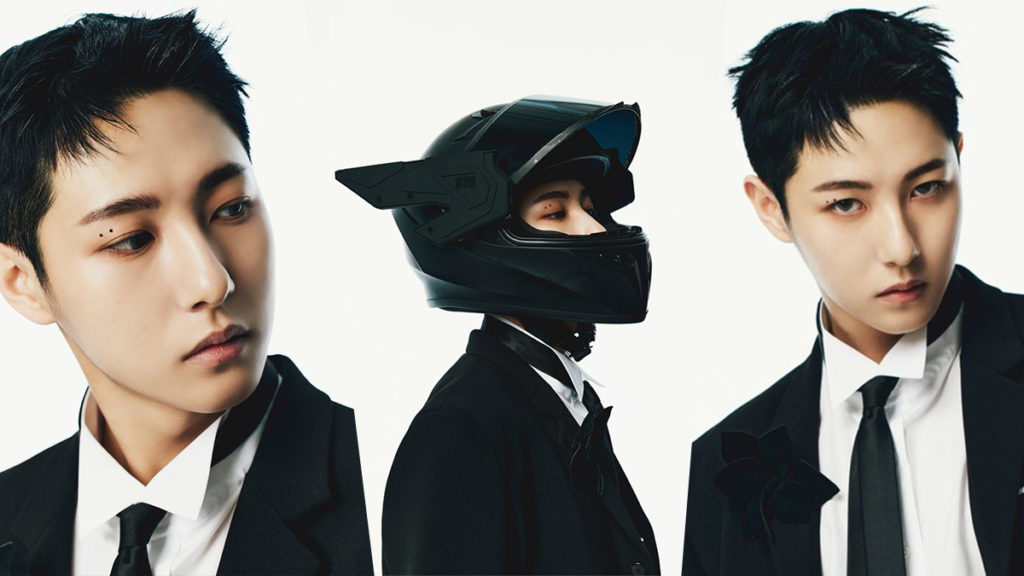 Ready to enter the digital space, NCT DREAM are back with their second full-length album. On March 28, the triple-million-selling septet will release Glitch Mode, leading with a single of the same name. The dream team has been dropping teasers since late-February, each presenting a new side of them, and possibly lore. Since the comeback is just two days away, EnVi detailed seven things to know about Renjun's individual artistry and personality.
Dreamy Vocalist
Renjun is one of NCT DREAM's main vocalists. He is known for his sweet, dreamy vocals. His voice perfectly blends with the other NCT DREAM members' voices in every song. Thanks to his singing prowess, he has been able to participate in various vocal units including "From Home," "My Everything," "Good Night," and "Goodbye."
One stand-out performance is Renjun's cover of Toye Sivan's "Fools." Dubbed "ROOLS"- a combination of Renjun and "Fools"- by fans, Renjun's cover is a match-made in heaven thanks to his soft voice and the tender-nature of the song. Romantic ballads are perfect for Renjun due to his voice's delicate and airy quality. He is good at conveying love and other strong emotions. This is exemplified by his cover of Eric Chou's "Unbreakable Love," and d.ear's "12월 24일" (December 24, in English).
He has also made some of his own compositions. After graduating from the Beijing Contemporary Music School in 2020, Renjun, along with Chenle, composed a song for their graduation. Titled "A New Beginning," this sentimental ballad is about always moving forward and pursuing your dreams. Renjun's vocals only compliment the song's warm message.
Smooth Dancer
When Renjun joined SM Entertainment, he passed SM's global auditions with dance. Even before joining, he was a fan of K-pop and enjoyed artists like EXO, Wonder Girls, and Rain. There are many pre-debut videos of him dancing to K-pop artists. His love for the genre might be why he was adept at dancing from the start.
Renjun has a natural fluidity and swag to his movements that make his dancing seem graceful. His performance skills have only increased thanks to his study of ballet as a trainee, which lasted for a few months. It is evident that he has a strong core and body lines as he dances, or goofs around (See: his turn in Boys Mental Camp).
During NCT DREAM's concert THE DREAM SHOW, he had the chance to do a solo dance break. In the performance, he got to flaunt his individual style with his turns, jumps, and his controlled movements.
The Honest RenD
From 2019 to 2020, Renjun was a host of Akdong Seoul, a Chinese-Korean radio program. Initially a temporary host five days a week, Renjun joined the show in August. Then in September, his role became permanent and his shows aired all seven days of the week. Every night from 9 to 10 pm, he played music, answered questions, and talked about music and life with some of the other hosts. Through "RenRa" (Or, Renjun Radio), fans got to learn about his sincere and sentimental personality. He was always thoughtful with his responses on-air. During one broadcast, he told fans "I want to live as myself, make my own choices, and not regret doing anything." This gave insight to his individual character and drive.
Another time he revealed more about his beliefs and values was when a listener asked for relationship advice about a person who ghosted her. Renjun expressed that it was wrong of the person and emphasized the importance of communication. When the other host contested, Renjun was firm with his thoughts and said that people should be straightforward about what they hope to gain from relationships. This unfiltered conversation is one of many that Renjun had on the show.
While RenRa was a great opportunity for him to show his vulnerable side, he was also playful and fun at times. Sometimes he jammed out to songs, gave recommendations, and put on accessories for fans.
His Sentimental and Caring Personality
His sentimental personality extends beyond his DJ role. He has given many thoughtful responses in interviews and other contents. One moment that stands out is his brief confession about his fellow members during the Hot Sauce album's kick off video. He wrote, "I was alone, but while chasing my dream, I met six other people and became a group of seven people… We could have been just strangers, but due to our dream, we met and became a precious and beautiful dream."
Renjun's personality also extends to his actions. He values his personal relationships. When Chenle was new to Korea, Renjun doted on him and tried his best to help him adjust to the new environment. Additionally, Renjun was the mastermind behind NCT DREAM's infamous friendship rings that members joke is like an admission ticket to get into filming. Most recently, in NCT DREAM's latest YouTube series "7llin' In Our Youth," Renjun suggested the members do a Secret Santa-style gift exchange. Throughout the series, Renjun was nice to his selection, Haechan, who he usually bickers with, and showed his appreciation for him with more than just a material gift.
A True Artist
Renjun also enjoys drawing in his freetime. He claims that he is not good and draws as a form of self-expression. On Boys Mental Camp, On Boys Mental Camp, Renjun candidly revealed that drawing was suggested to him by his therapist. He struggled with mental health and art therapy was an outlet for him to unwind and illustrate his feelings. His honesty when describing the personal topic was eye opening and inspiring, and gave both the viewers and the on-site psychologists a deeper understanding of his worldview. Throughout the show, the on-site psychologists and host DefCon mentioned that he carried himself as "an artist deep down to his bones." One of the psychologists said his sensitivity to others, open-mindedness, and empathy allowed him to be a good artist. 
Renjun has shown how deeply art is embedded into his daily life on multiple occasions. In the past, he gifted Jisung his drawings for Christmas. More recently, in his NCT 2020 relay cam, he invited Jeno and Jisung to paint with him. "The way I see it, this color here was created by the collision of three, resulting in a new combination," he said after the trio finished. His pieces are generally simple but expressive, including the ones shown in his relay cam.
An Adaptable & Awkward King
On camera, he proves to be a well-rounded entertainer. Renjun has a good variety sense with his ability to match the energy of any situation. He can be loud when the time calls for it such as when he bickers with Haechan. In more mellow moments, he can listen carefully. He also knows when to joke. When playing games, Renjun is known for leveraging his foreign identity as needed. For example, when he was asked a question in Idol Room, he was sure to emphasize to the hosts that he was not Korean. Bewildered, the hosts asked him why he suddenly said that and he pretended not to speak well.
Renjun is also known for his awkward personality. When his jokes aren't received as intended, he sometimes reclines and apologizes. Additionally, he is a founding member of the infamous NCT mini-series "It's Awkward But It's Okay" along with Doyoung. In other content, they try to prove that they are no longer awkward, but sometimes their awkwardness prevails. Owning up to the personality trait rather than avoiding the subject is a power move that Renjun takes advantage of well.
Model Visuals
As part of NCT DREAM, Renjun has gotten the chance to feature in numerous magazines. In June 2019, Renjun was one of four members to be the cover star of fashion magazine MAPS. Renjun shared his cover with Jeno, while the other version had Jisung and Jaemin. They posed in a set that looked like a fancy house. In 2019, Renjun also had his first solo shoot for Chinese magazine Rayli Young. The then brunette modeled various suits– both pants and shorts.
In July 2020, Renjun had another group photoshoot. He posed with Jeno and Jaemin for ARENA HOMME. The theme of this pictorial was coming-of-age. Each member answered questions about themselves and their identity and posed in a relaxing summer-y lounge. Renjun's next pictorial was in 2021. For his March 23 birthday, Renjun had a solo cover for ELLEidol in China. Renjun captured his visuals and modeling skills, donning various types of expressions.
Entering Glitch Mode Era
With new content on the pipeline, fans of NCT DREAM and Renjun are looking forward to seeing how he will shine next. Whether he is singing or acting in a NCT YouTube variety show, Renjun always rises to the occasion.
Glitch Mode will be released on March 28. NCT DREAM will certainly boast an upgraded image with diverse music choices and next level content.
Want to learn more about NCT DREAM? We highlighted a few of their movie recommendations here!