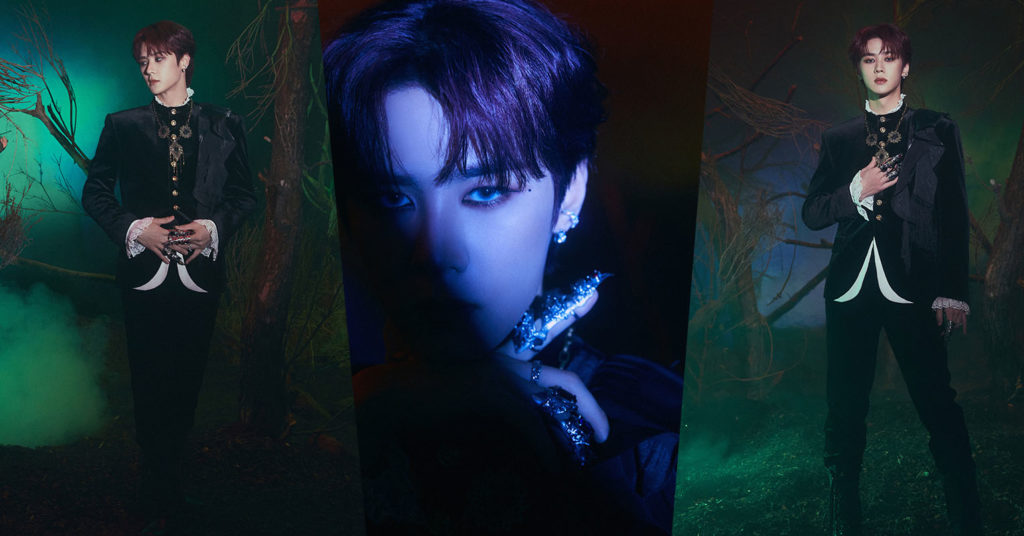 WayV's fourth mini-album, Phantom, will be released on December 28. After the success of their latest EP, Kick Back, released in 2021, the group is set to explore a new side of themselves and their artistry with this new era. EnVi details seven things to know about WayV's leader Kun to celebrate the group's long-awaited return.
Sweet and Calm Vocals
As part of WayV's vocal unit, Kun is well-known for his sweet, calm, and honey-like vocals. His voice blends perfectly with the rest of the WayV members, as well as the group's unique sound. Kun's vocal tone has allowed him to venture into a variety of genres, including pop, R&B, and hip-hop. He participated in several vocal NCT units like "From Home," "Dancing In The Rain," "I.O.U," and "Sweet Dream."
In 2021, alongside fellow WayV member Xiaojun, he released Back To You, a single album consisting of three records, "Back To You," "Sleepless," and "Back To You (English Version)." The tracks, which dived into a broken relationship, displayed another side of Kun as a vocalist. They allow him to showcase a more mature tone of his voice while exhibiting the vulnerability of the lyrics with his vocals.
Kun has also captivated listeners with his soft vocals, releasing covers of tracks such as Sam Smith's "How Do You Sleep" and Khalil Fong's "Red Bean" alongside Xiaojun.
PROD. KUN
Aside from his unique vocals, Kun has also shown an interest in music production and composition. He has demonstrated his skills as a producer by arranging several instrumental tracks called "Practice" and posting them on his SoundCloud. He's also credited as a producer in some of his group members' solo projects, like Hendery's "WuKong" and YangYang's "LEONIDAS." On July 2, 2021, he exhibited a new side of himself as a producer by arranging WayV's "Action Figure" as a gift to fans, WayZenNi, adding a more fresh and energetic rhythm to the track.
In January 2022, NCT announced NCT LAB, a subsection of the SM STATION series that would focus on releasing several solo tracks that showcase the member's abilities as musicians and composers. For Kun, this series was an opportunity to explore his skills as an artist with the track "Rain Day," released on July 19, 2022. Produced and co-written by Kun, the medium-tempo R&B track is all about reminiscing old memories and emotions that occurred on a summer night. The record features the singer, alongside his fellow bandmate YangYang and NCT 127's Taeil.
KUN's Cloud
Throughout Kun's Cloud, a special vlog series posted on WayV's YouTube channel, fans have been able to see Kun delve into other activities aside from music. In the series, he has shown himself fishing, skydiving, and flying a plane. With every new task, the artist has proven that he's not one to shy away from trying new things.
On Kun's Cloud, Kun takes the audience through the basics of each activity and shares the process behind learning those new skills. True to its title, Kun's Cloud has been an opportunity for the artist to share with the world his love for airplanes and the sky.
His Caring Personality
As the leader of WayV, Kun has shown his caring personality several times by being a pillar of his group. Kun's sentimental persona constantly appears around his members. When recording WayV's variety show, Dream Plan, in 2019, the singer took the task to help the members with simple actions like helping them pack their bags for the trip and cooking for them. One moment that stands out was when the members wrote letters to each other. YangYang, who wrote to Kun, expressed how grateful he felt toward him due to the sacrifices he has made for the group. "Thank you for making sacrifices for us on a regular basis," YangYang wrote.
Kun has also exhibited his protective and caring side with NCT DREAM's Chenle. The two have expressed their support for each other multiple times. The duo previously worked together on the radio show Top of Akdong Seoul on the Sunday broadcast, and even collaborated on a cover song of HONNE's "free love."
DJ KUN
In September 2021, Kun became the host of Akdong Seoul, a Chinese-Korean radio broadcast. He first joined the show as a guest, then as a guest DJ, and lastly turned into an official host for around a year and a half. During the program, the singer shared music, his own experiences, and interacted with the audience. 
Through the broadcast, fans got to see Kun's genuine and caring side as he offered advice about lifestyle, school, and work. An example of this was in a winter episode, where Kun shared an insight into how to feel grateful towards people who were helpful to us. "We'll meet a lot of different people in our lives and also receive support," he said, "so it's important to understand how to be thankful, these people and their presence warm our hearts."
Multilingual King
As a member of a multicultural group, throughout his career, Kun has had the chance to learn several languages, and has shown tremendous effort in studying languages. The Taining, Fujian-born artist is fluent in Mandarin and became fluent in Korean after becoming a trainee. Later on, he dived into learning English. The singer, who is constantly looking for ways to improve his skills, confessed that being with the members and participating in programs like Akdong Seoul, have helped him develop his knowledge.
Cooking With Kun
Kun's talents extend beyond being a skilled musician. The artist has also been very open about his passion for cooking. In the [WayV-log] series, fans were able to see him prepare several dishes and share his cooking skills with the rest of the group. In one episode, WayZenNis were able to see him help WinWin with a recipe. The two took on the task to prepare braised fish, and Kun happily guided WinWin through the process of making such a complicated dish. Lastly, he encouraged fans to follow each step and told them to try to make the dish at home.
From being a talented musician to learning how to fly a plane and even being a skilled chef, Kun's talents don't go unnoticed. Since his debut, his sweet personality, charming vocals, and professionalism have proven that the singer is a force to be reckoned with, and we look forward to seeing what the future holds.
Looking for more Kun? We've got you covered! Check out all our articles about him here.