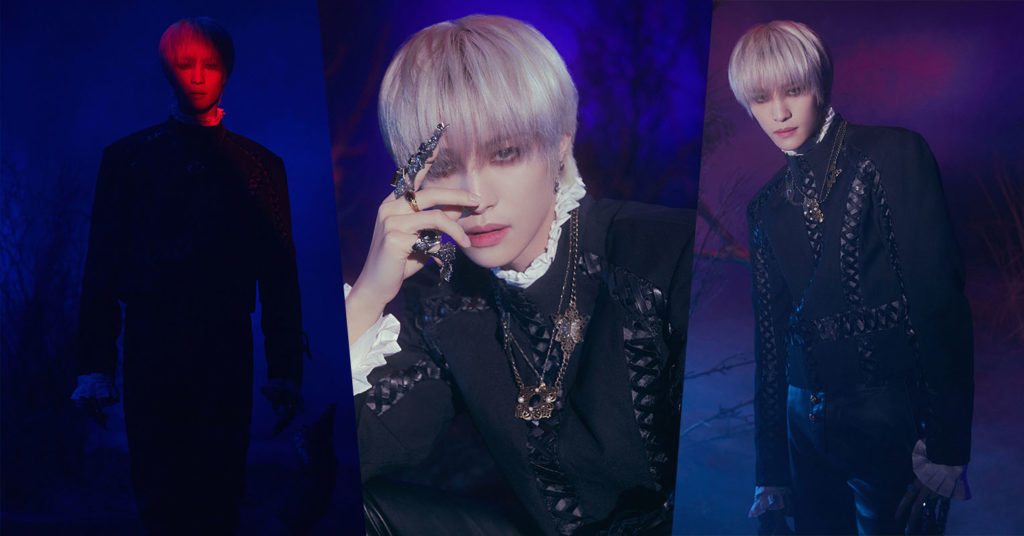 On December 28, 2022, WayV made their long-awaited comeback with their fourth mini-album, Phantom. After focusing on several unit and solo projects, the group reunited to show fans their charms and evolution as a group. To celebrate this comeback, we will get you up to speed with seven things to know about WayV's YangYang.
The Unexpected Dream
Unlike the other WayV members, YangYang did not have the inclination to become an idol when he was younger. In an Instagram live, YangYang explained that after getting injured in a school basketball match, he had to take a trip to the hospital to get surgery. While he was under anesthesia (or in a coma as he described it), YangYang had a dream that he was on stage. He remembered that dream vividly when a few weeks later, he saw that SM Entertainment would be holding auditions. He thought to himself, "Why not try because I had time?" So he flew from Germany to Taipei, Taiwan for the auditions and eventually became a trainee.
Polyglot 
Fluent in German, English, Korean, and Mandarin, as well as a bit of Spanish, YangYang is one of the many polyglots of NCT. He was born and raised in Taiwan but moved to Germany while he was still young. He learned to speak English, German, and some Spanish while attending school in Germany before moving to South Korea after the auditions with SM Entertainment where he learned Korean as well.
Fashion King
YangYang has always presented himself with confidence and this is reflected in his fashion. He is often sporting streetwear styles and boyfriend looks, which he documents on his Instagram. His signature looks often include distressed skinny jeans and a hoodie or sweatshirt with oversized t-shirts peeking out underneath. 
In 2021, YangYang made his New York Fashion Week debut, walking the virtual runway in collaboration with Jarret by designer Lee Ji-yeon and Concept Korea. He wore a black suit decorated with various patterns and prints and gold accents that related to the theme of human narcissistic desire. He was joined by other K-pop idols, TOMORROW X TOGETHER's Yeonjun and soloist, BIBI. 
Even among the other WayV members, YangYang is known for his innate fashion abilities. On We Became a Family (2021), the WayV members' mission was to put together an outfit for Yubin from Wonder Girls. While shopping, YangYang immediately grabbed a denim top and denim pants and explained that the outfit suited the 90's theme the group was going for. Yubin approved of the outfit and complimented his ability to match clothes.
SM's Hidden Ace 
As the main rapper of WayV, YangYang has showcased his talent throughout the entire WayV discography. But a lesser-known track that truly highlights the young rapper's abilities is "LEONIDAS." Composed by Kun but written and performed by YangYang, the song came as a part of WayV's Play V series. The track showcases the clear delivery and flow of YangYang's rapping abilities.
Outside of his WayV activities, YangYang joined NCT 127's and NCT DREAM's main rappers, Taeyong and Mark, in "New Axis," a track from NCT's Universe album. Along with rapping, the versatile artist has featured his vocal skills in IMLAY's song "Asteroid," an EDM track. The two also performed the song at SMTOWN Live in 2021.
YangYang also demonstrated his vocal abilities on MZU Studios where he sang a cover of SHAUN's "Way Back Home."
Yang Money
In 2022, YangYang had the opportunity to DJ on Akdong Seoul Radio, a Chinese-Korean Radio program. While there, he interacted with fans, answered questions, and acted as the DJ. While at the radio show, YangYang asked fans to help come up with a DJ name for himself and announced on Bubble that he decided on "Yang Money."
Being on the show gave YangYang the opportunity to show his fun, charismatic side while interacting with fans. YangYang kept viewers engaged by giving advice, talking with guests that came on to the show, and revealing TMIs. He once reminisced about his school teacher inviting him to eat steak with other top students in his class because he was good with other students. This led him to talk about the importance of being kind to one another.
He also took the opportunity to grace the radio show with live performances, most notably when he sang his verses of NCT U's "New Axis."
Even when he was not hosting the radio show, YangYang sent in messages while his member, Kun, was hosting.
Lucky Maknae
YangYang is the maknae or the youngest member of WayV.  He often teases other members (all in good fun), especially Xiaojun. On Xiaojun's past Instagram post, YangYang once left a comment saying "u look like Bella when i'm eating." 
YangYang also revealed he gets to choose what the group eats (a luxury for NCT maknaes). When he was on Sun and Moon for NCT 2020 with fellow maknaes Haechan and Jisung, YangYang explained he can choose the menu for the group which resulted in the maknaes of NCT DREAM and NCT 127 showing their shocked expressions.
YangYang naturally exudes enough cuteness for members to overlook his mischievous side. While shooting for their previous comeback, YangYang playfully bit Ten's finger to which Ten explained to the viewers, "We all know YangYang. His manners [are] very…good." In response, YangYang sang "No Manners," a song Ten participated in as SuperM, and got nothing but smiles from Ten who quickly overlooked the entire ordeal. 
Cat Parent
Along with being an idol, YangYang has learned to balance his career with his parental duties of taking care of Ten's cats, Louis and Leon. While Ten was in China, YangYang looked after the two cats. During his livestreams and posts, the unofficial feline WayV members often make an appearance. YangYang also occasionally keeps fans updated on what the cats are up to. A few times while livestreaming, the cats were seen drinking water out of the fish tanks, with YangYang unaware. Another time, he updated fans through Bubble that he discovered that one of the cats fell into a fish tank.
In YangYang's Beautiful Moments of 2021 and Beyond, posted on the NCT YouTube channel, YangYang explained that taking care of the two cats taught him to be responsible and that was a beautiful moment for him.
Phantom is out now and marks the beginning of a new era for WayV. To stay up to date on the comeback, follow WayV on Twitter and Instagram!
Want more WayV? Check out seven things to know about WayV's Hendery here!