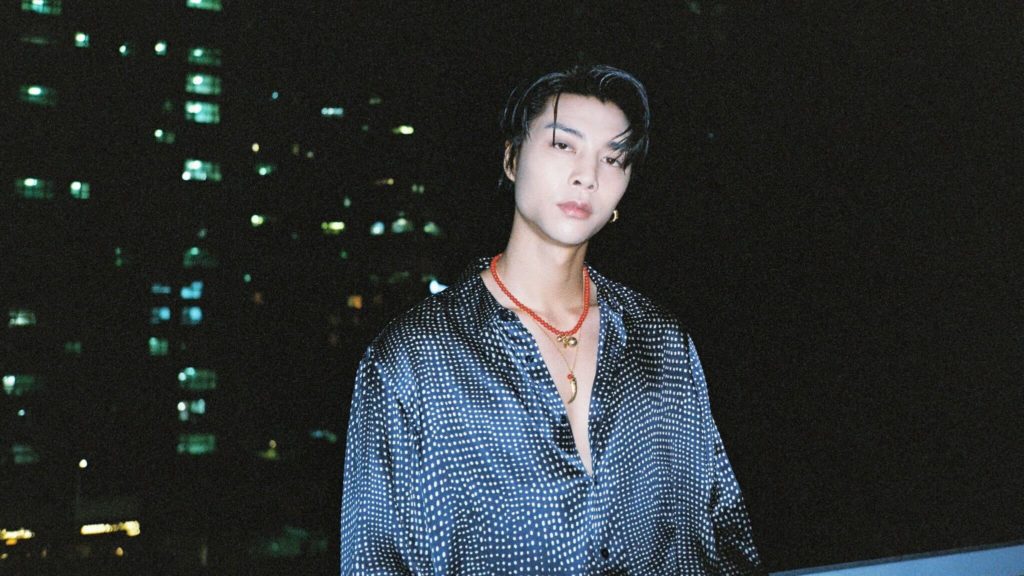 One of the most prominent cities in America, New York is often considered the pop-culture capital of the world. From art and entertainment to music and sports, the metropolis is home to a bustling, exciting cultural scene. It only makes sense that the city has turned into a mandatory stop for any musical act looking to conquer the North American market.
K-pop group NCT 127 is no exception. Through the years, the city that never sleeps has served as the backdrop for some of the most memorable and endearing moments of the group's career. As the city welcomes back resident American "neo," Johnny Suh, EnVi looks back at some of his moments in The Big Apple that we probably will never get over. 
Johnny's Communication Skills
NCT 127 first landed on American soil as a group in 2017. The nine-member act performed at the Prudential Center for its KCON USA debut and went on to make several visits stateside afterward. The group received plenty of media invitations along the way. As the only American member of NCT 127 and one of the English speakers, Johnny was often front and center as a spokesperson and translator for the rest of his bandmates. During interviews, he introduced the NCT brand, kept a good mood, and flaunted his communication skills. Undoubtedly, Johnny is a real MVP who is responsible for some of the most entertaining NCT 127 interviews recorded in New York.
Making History at the Macy's Thanksgiving Parade
In 2019, NCT 127 went down in history as the first K-pop act to perform at the Macy's Thanksgiving Day Parade. Riding a float from LEGO, the boy group took over the streets of New York and performed their hit, "Highway to Heaven." While this moment remains one of the group's most iconic in the Big Apple, watching Johnny serve a lesson on charismatic PR was definitely a highlight for fans. In addition to asserting his role as NCT 127's unofficial spokesperson, the idol stole the spotlight with his energetic performance and ability to make hearts flutter even through our screens.
Johnny and Mark go on a walk in NY Central Park, JCC
Everybody familiar with NCT and its members knows of Johnny and Mark's special bond. Even before their debut, their friendship proved to go beyond that of just regular bandmates. With a sibling-like relationship many of us can only dream about, the pair proved how solid their friendship is in the one-year anniversary episode of Johnny's Communication Center (JCC). Filmed right after their performance in the Macy's Thanksgiving Parade, the video shows Johnny and Mark walking around Central Park. Shifting from serious conversation to lighter exchanges, the idols took viewers on a walk that spotlighted the city's scenic views and skyline. To end their promenade on a high note, the friends later headed to Plaza Hotel's food hall to enjoy a meal. If this cute friend outing isn't proof of just how comfortable Johnny and Mark are around each other, we don't know what would be.
Performing at the Global Citizen Festival—and Chilling with H.E.R. Afterward
A staple of New York City, Central Park welcomed NCT 127 for the Global Citizen Festival in 2019. For the occasion, Johnny graced the red carpet in a sleek full black look and later lit up the audience with an explosive performance alongside his group members. Johnny shone brightly and boasted his strong stage presence while dressed in a jacquard jacket and black skinny jeans. However, the highlight of the night — at least for NCTzens — came later on when videos of Johnny and his bandmates enjoying the festival from the crowd surfaced on the internet.
Proving that celebrities are just like the rest of us, Johnny was spotted vibing to Alicia Keys' music and enjoying himself. Days later, when NCT 127's official YouTube channel uploaded a video showing exclusive footage of the festival, Johnny was seen hanging out with other celebrities, including One Republic and — quoting Johnny — "THE" H.E.R.
Strolling Down Times Square
After NCT 127's appearance at the Global Citizen Festival, Johnny paid a quick visit to Times Square before returning to South Korea. Through a series of Instagram posts in New York's landmark neighborhood, the artist proved to master the art of elevating a casual look. Jeans and a t-shirt might be one of the most generic combinations, but Johnny injected a dose of cool with a leather jacket and a crossbody bag. Needless to say, we're big fans of the Instagram-worthy look and the accompanying caption that showed just how much Johnny loves New York.
Johnny and Doyoung Climbing Up the Vessel, NCT 127 HIT THE STATES
Throughout NCT 127's first tour "NEO CITY – The Origin," the group documented their adventures in various cities around the US. Titled NCT 127 HIT THE STATES, the YouTube series followed the members as they toured around the country. While in New York, Johnny and Doyoung visited the then recently inaugurated Vessel at Hudson Yards before taking the subway to Union Square. Giving us a peek at New York's dynamic life, Johnny and Doyoung mingled with locals before heading to the local favorite French café, Claudette. All in all, Johnny's ability to adapt to his surroundings shines through as he showed viewers a picture-perfect image of New York.
Today Show
After making history at Macy's Thanksgiving Parade, NCT 127 continued adding new milestones to their resumé. Debuting on NBC's Today Show, the group performed at the Rockefeller Center Plaza. Despite the cold weather, NCTzens showed up in support of their favorite group. In exchange, looking especially hyped up that morning, the superstars offered a top-tier performance. In particular, Johnny stood out decked in a white blazer, and showcasing his professionalism.
Johnny in NCT 127 BKLYN BOYS YouTube Series
Similar to the HIT THE STATES series, in April 2019 NCT 127 recorded BKLYN BOYS as they promoted their single "Superhuman" in New York. The videos are a series of episodes chronicling the group's activities as they arrive at an Airbnb in Brooklyn. As expected from a tight-knit group of friends, NCT 127 provides a glimpse at their established dynamics, but not without the usual amount of chaos and antics.
With every member adopting a role, Johnny is often portrayed as the older brother-slash-dad —in Mark's words— of the bunch. Whether it is teaching the other members how to play beer pong or giving cooking instructions, Johnny's leadership within the group is notorious. Equally notorious is his knack for entertaining his fans and friends with his unique sense of humor and smart banter.
Filled with memories for both Johnny and fans, New York City is undoubtedly a place many of us can't get enough of. As we go down memory lane revisiting some of our favorite Johnny moments in "the city that never sleeps," we also look forward to the superstar's upcoming activities. If you don't want to miss out, make sure to follow EnVi on both Twitter and Instagram!
Want more? Read about NCT's Taeyong on MNET's new show here!