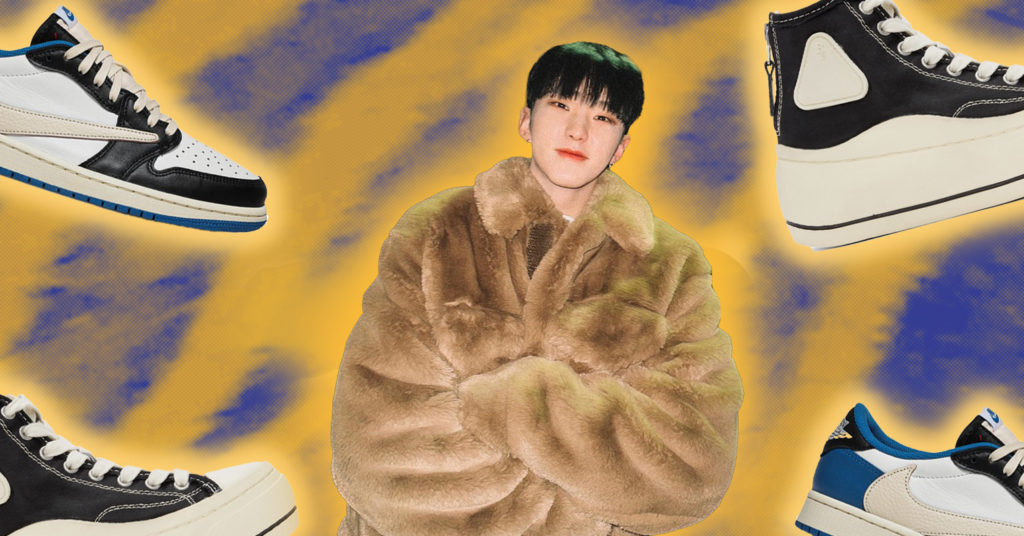 SEVENTEEN's Hoshi is recognized for his refined dance skills, charismatic stage presence, and bubbly personality. However, this year the dancer has been turning heads with his extensive collection of statement shoes. Whether on set or off-duty, the star loves to add an eccentric touch to his looks through his footwear choices. If you're looking for new kicks to gift yourself or your loved ones, we got you Horangdans (Hoshi-biased fans) and sneakerheads covered! Read on to check out how you can steal Hoshi's style from our curated guide to his sneaker collection.
Rick Owens – DRKSHDW Scarpe Cargo Sneakers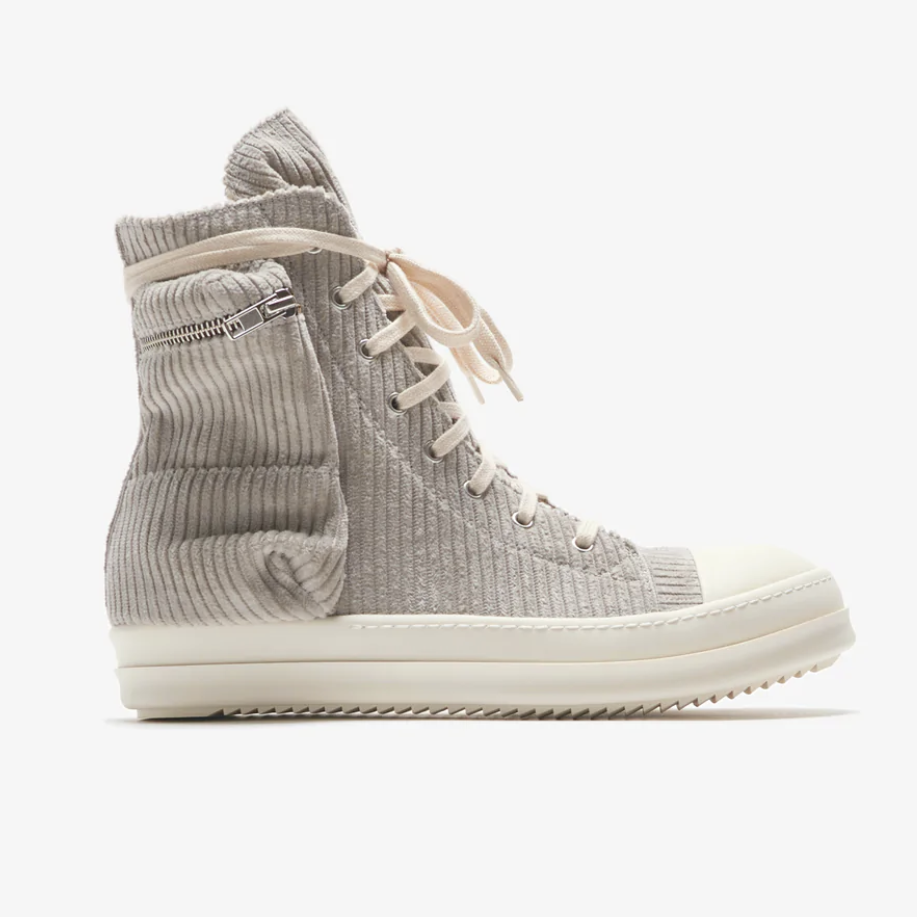 Rick Owens DRKSHDW
Scarpe Cargo Sneakers
One of Hoshi's most worn pair, Rick Owens DRKSHDW Scarpe Cargo Sneakers, comes from Rick Owens' sub-label DRKSHDW. Favoring a more casual and minimal take on Owen's namesake brand, these high-tops are equally part edgy and classic. With a monochromatic colorway and subtle twists to shape and form, these canvas kicks also flaunt a zip-up pocket on the sides. The details bestow these shoes a utilitarian flair, an aesthetic that Hoshi seems to have a liking for.
Lanvin Leather Curb Sneakers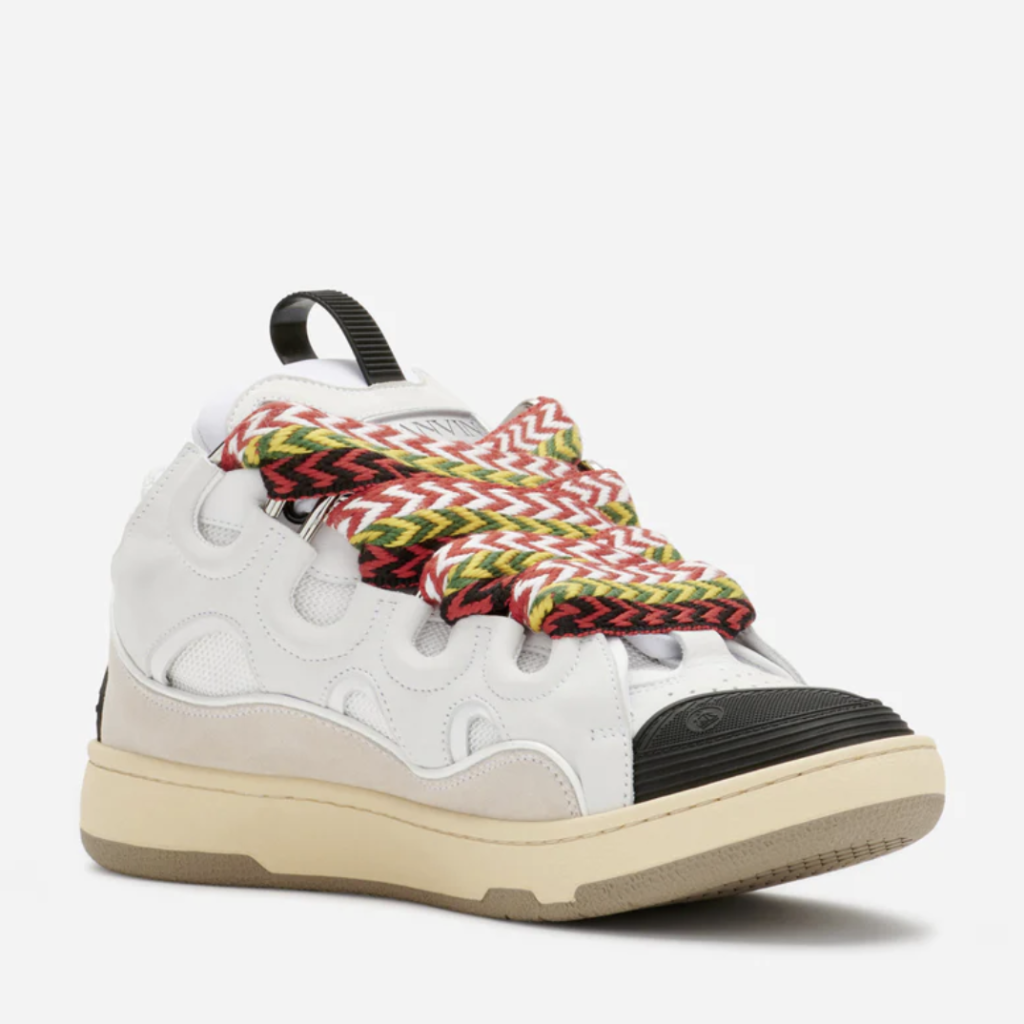 Lanvin
Leather Curb Sneakers
If you're a fan of more playful and cutesy footwear, then you'll probably love these Lanvin Curb sneakers. These chunky kicks were inspired by skateboarding sneakers from the 1990s and encapsulated the confidence and youthful spirit that was prominent in the scene. With the exaggerated silhouette and thick, vibrant laces, these pair of statement sneakers can be easily styled with a casual look. Take cues from Hoshi and mix them with dopamine pieces or add your own fun-loving twist to these kicks.
Converse x Rick Owens DRKSHDW TURBODRK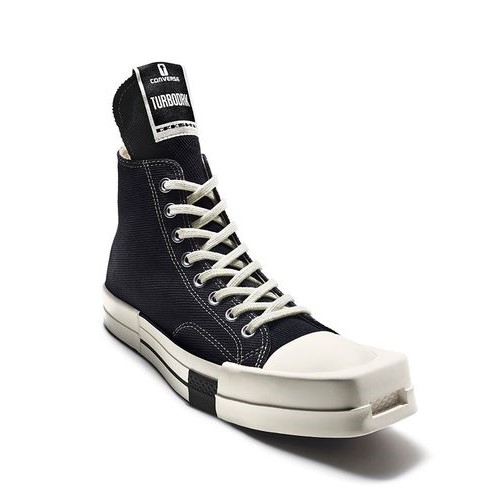 Converse x Rick Owens DRKSHDW
TURBODRK
These might look like your regular Converse high-tops but take a closer look, and you'll notice the fashionable spin. With an angular square toe and an extended tongue, the TURBODRK is a redefined and elevated take on the classic sneaker. It's also the perfect purchase for those who are looking for a tougher and bolder pair of kicks for everyday use.
R13 Kurt High Top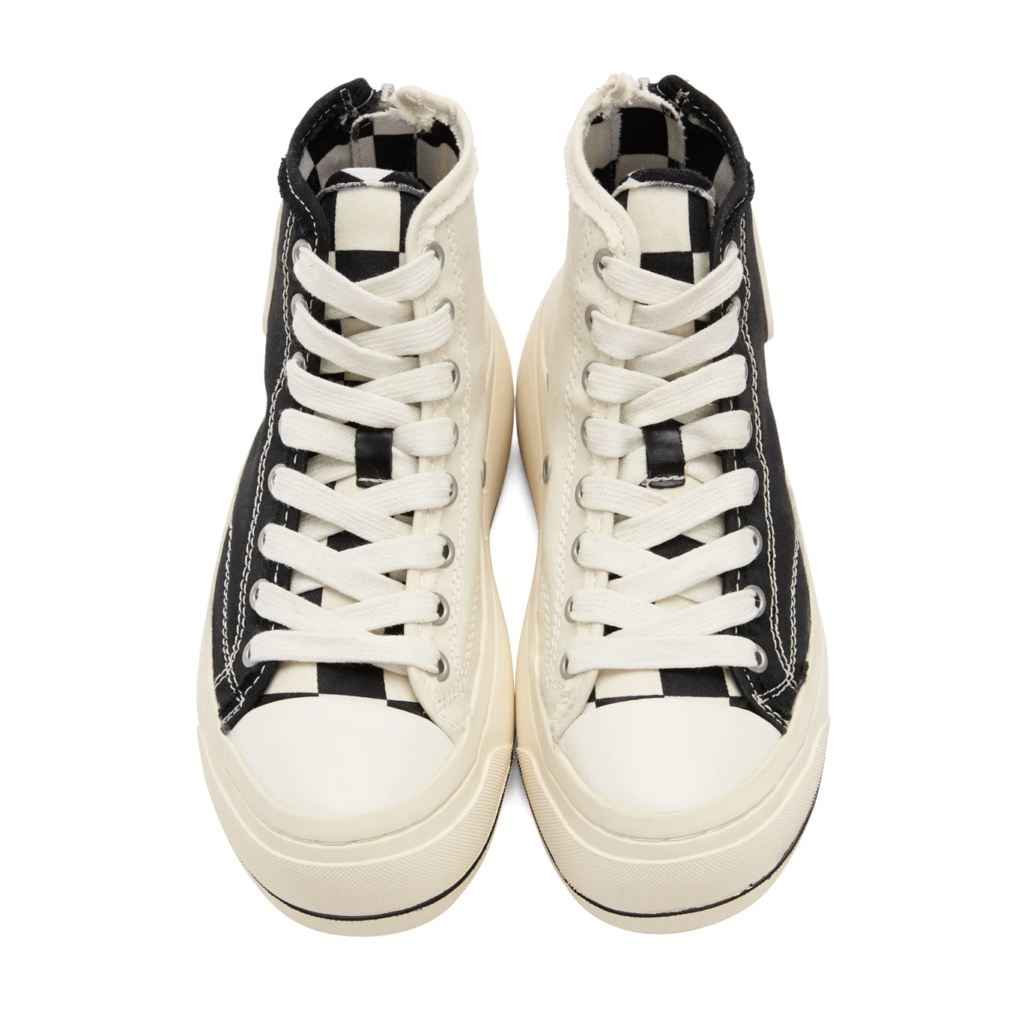 Another classic with a twist, the R13 Kurt High Tops belong to Hoshi's shoe rack. This pair features a more whimsical and quirky design, with black and white checkers all over the tongue and insides, while the outside splits into two different colors. The shoe has a thick wavy sole that makes it look comfy and is definitely a good pair to wear when you're out and about.
GCDS Transparent Skate Sneakers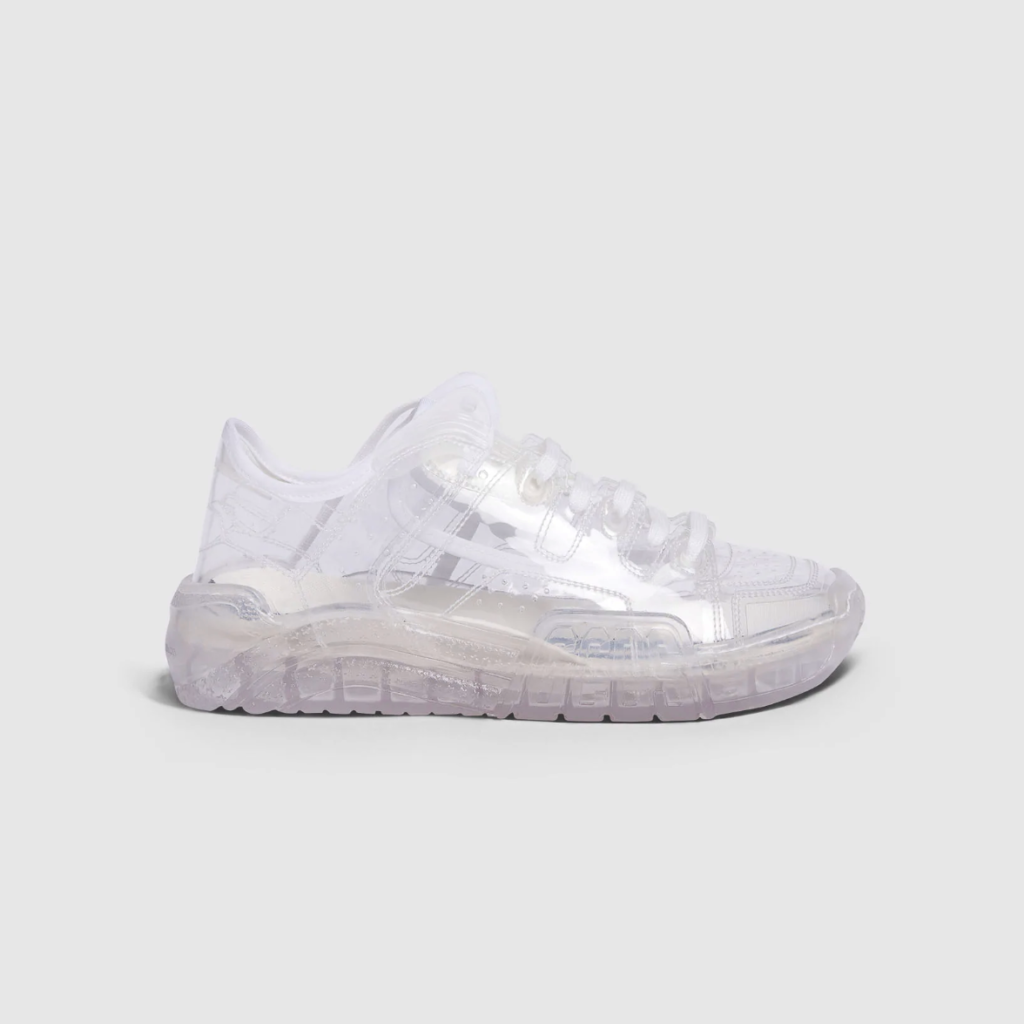 GCDS
Transparent Skate Sneakers
These transparent sneakers are not like anything you'd see just anywhere. The pair is futuristic, unique, and an absolute head-turner. If you're looking for an experimental model to add to your collection, give these thick-soled treasures a try. Although it might look like a bold pick at first, the transparency makes these kicks a match for any outfit!
Nike Air Jordan Travis Scott x Fragment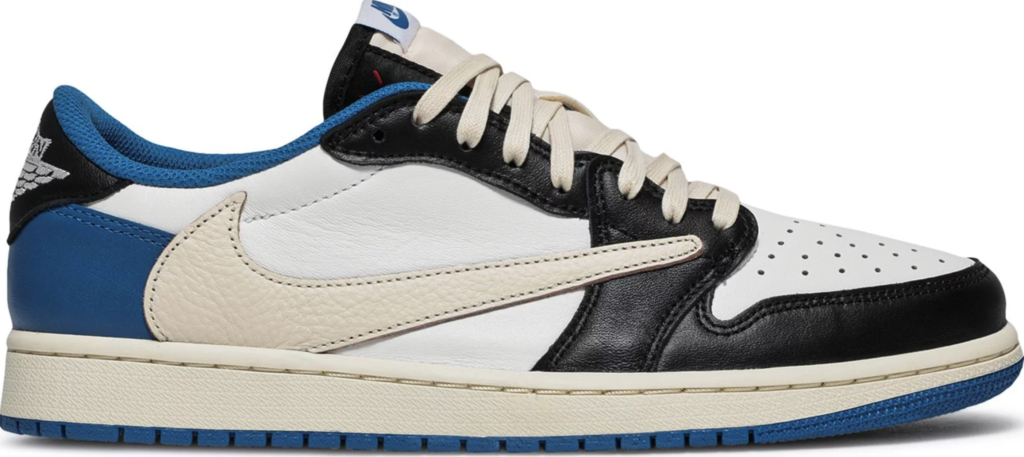 Nike
Fragment Design x Travis Scott x Air Jordan 1 Retro Low
This low-cut edition from the Travis Scott x Fragment x Air Jordan 1 is the product of the team-up between rapper Travis Scott and Japanese designer Hiroshi Fujiwara — dubbed the Godfather of Streetwear. This collaboration reimagines the popular Air Jordan 1 with a backward side Swoosh. Meanwhile, Fragment's lightning bolt logo, Travis Scott's Cactus Jack, and the brand's signature smiley are respectively embossed on the back of each shoe. As a cult favorite, popular among sneakerheads, it's no wonder these sneakers became Hoshi's go-to pair during SEVENTEEN's tour.
Converse Run Star Hike
Converse
Run Star Hike Platform
Hailing from a collaboration by Converse and JW Anderson, these pairs are a must-have for fashionistas. This design reimagines the classic Converse Chucks into a hiking boot-inspired look featuring thick platform soles and spikey ends. Hoshi has been spotted sporting them in black and white, but the Run Stars are available in an array of color combinations, so you can find one that suits you! Fun little fact, talking from personal experience, these sneakers won't cause your feet to hurt even after jumping and queueing all day for a concert!
Nike x Kasina Dunk Low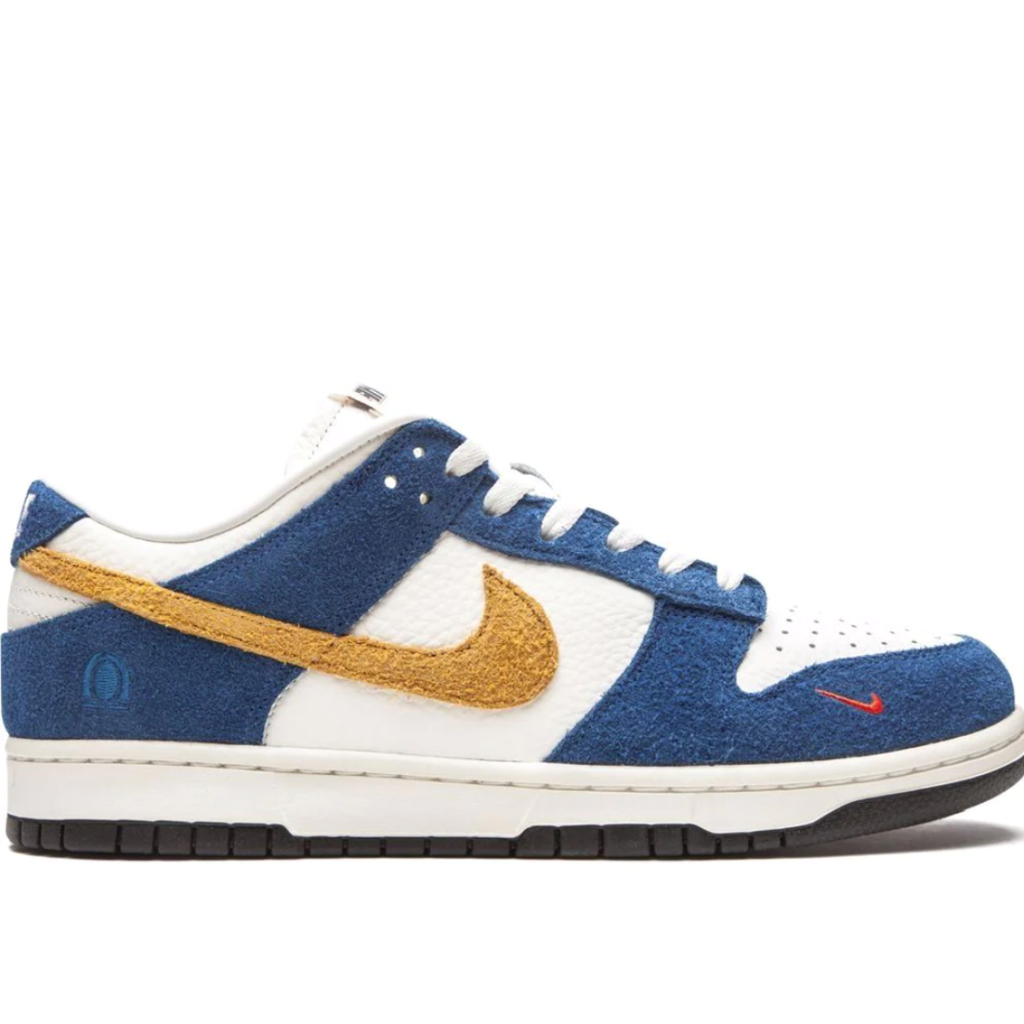 Nike x Kasina
Dunk Low Sneakers
In a limited and exclusive collaboration with the Korean sneaker and streetwear retailer Kasina, Nike released a line of sneakers. The designs borrowed color inspiration from the design of public transportation in Seoul from the '80s. Among two available colorways, Hoshi sported the industrial blue colorway in an #OOTD Instagram post. As a must-have staple in everyone's closet, the shoes flawlessly complemented a relaxed look that consisted of cargo shorts and a cozy sweater topped with a cap. The Nike Dunk Lows are always the perfect off-duty sneakers, but this collaboration's vintage-style colorways are worth hunting for.
Vans Vault UA Knu-Skool VR3 LX x Imran Potato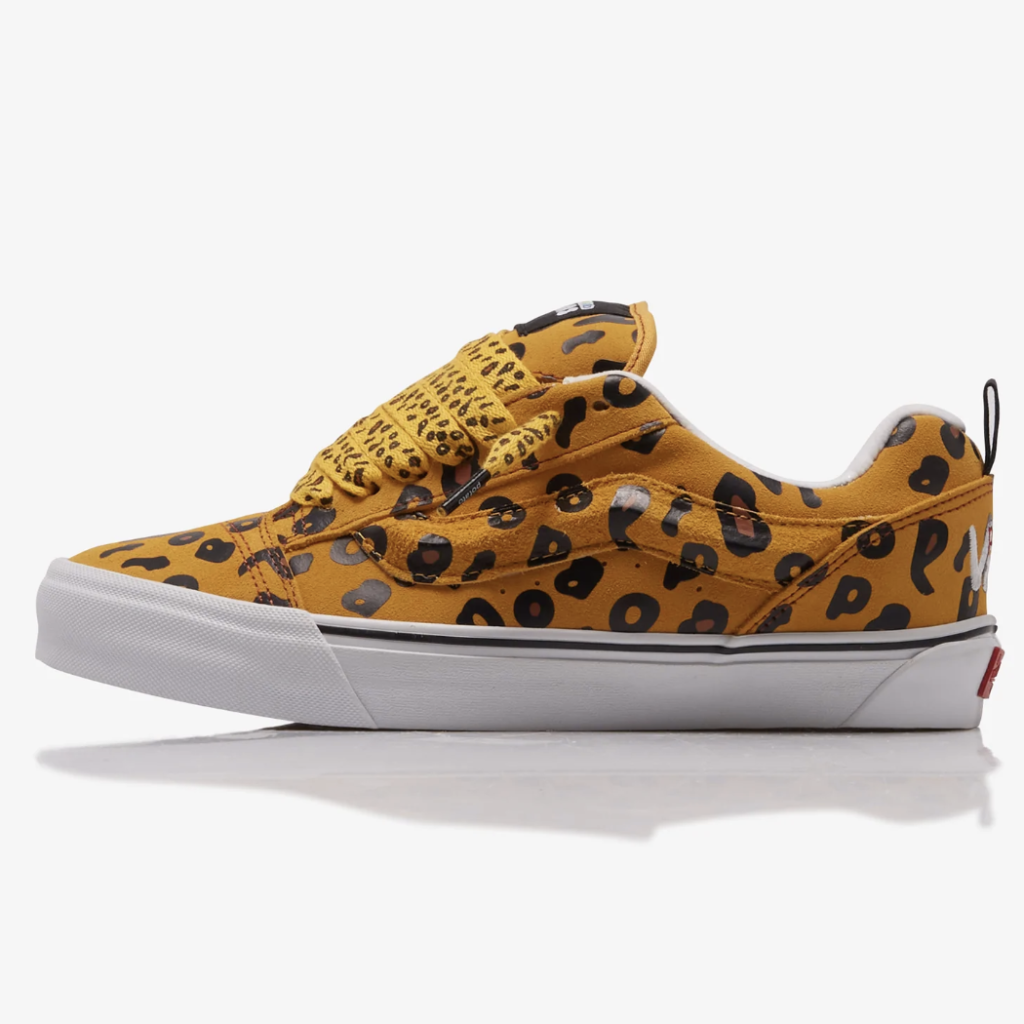 Vans Vault
Knu-Skool VR3 LX X Imran Potato
Another pair of statement shoes in Hoshi's collection are these Vans Vault Knu-Skool sneakers clad in leopard-print spots. Not just on its exterior, but this leopard print takes over the laces too! This special design comes courtesy of a collab between Vans and the designer Imran Potato, who's well-known for his witty playfulness. If you're someone with a funky and fun style, these are the pair for you to add to your closet.
Clarks x Moncler Wallabee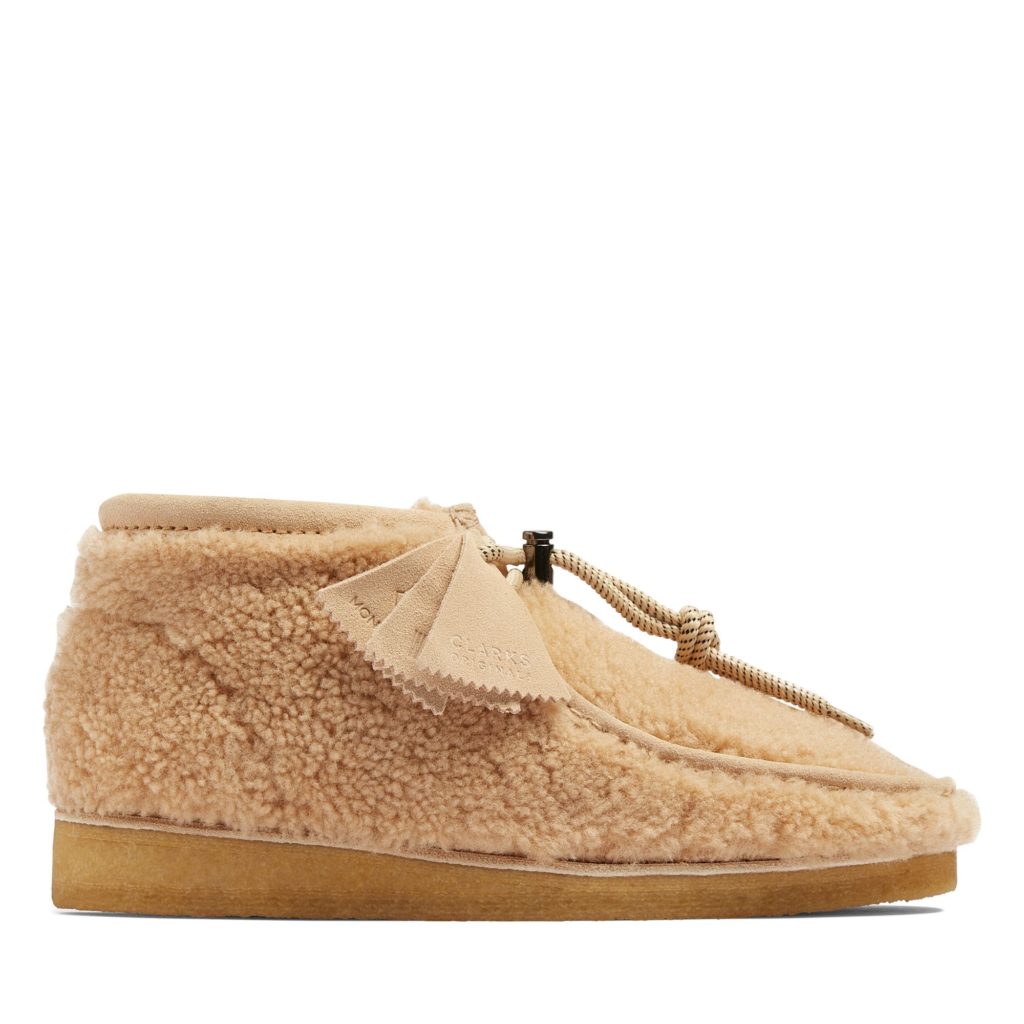 Clarks x Moncler
Wallabee Boots
Although these don't qualify as sneakers, if there's a pair of IYKYK shoes to keep you cozy and warm on colder days, those are the Wallabee boots. This design is a collaboration between Clarks Originals and Moncler that combines Clark's classic Wallabee Boot with Moncler's progressive technology and wintry looks. Hoshi has been spotted sporting the Beige Wool edition of the collab, often styling it with comfortable off-duty outfits.
When looking through his well-curated shoe collection, it is obvious that Hoshi is an informed sneaker enthusiast. His selection of sneakers consists of highly sought-after pairs that even fashion insiders hunt for. The star has an extensively eccentric collection that's already catching our attention, and we definitely can't wait to see what other rare gems the dancer will sport in the future!
Loving these Hoshi-approved sneakers? Check out how to level up your sneaker game with this selection of shoes inspired by ITZY's hit, "Sneaker" here.
All products featured on EnVi are independently selected by our editors. However, we may earn a commission from qualifiying purchases.