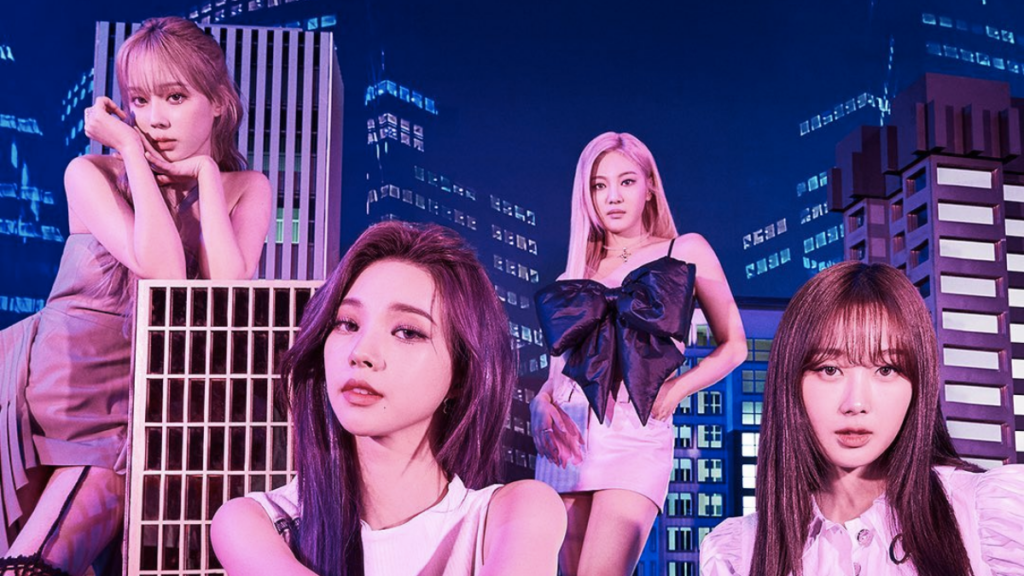 Less than two years since their debut, powerhouse girl group aespa are taking the world by storm. After releasing catchy singles, covering their seniors' hits, winning a daesang, and performing at this year's Coachella, the quartet doesn't show any signs of stopping. On June 1, aespa announced their comeback with a second mini-album: Girls.
aespa, Calling
KARINA, WINTER, NINGNING, and GISELLE first debuted on November 17, 2020 with "Black Mamba." Since then, the SM Entertainment girl group has made a name for themselves as "monster rookies." With numerous brand deals and overseas performances under their belt, it's no surprise that aespa are in high demand. This year alone, the girls have made their debut at the renowned Coachella stage. Their captivating performance was the talk of fans and non-fans alike.
Anticipations rose when aespa teased their comeback after their Coachella performance. In an interview with Billboard, WINTER shared that their album was "soon to be released." Two months later, her spoiler proved to be true: on July 8, the four-piece will release Girls, their sophomore EP. Complementing the announcement is a 3D animation of the mini-album logo. Set in a field surrounded by hills—not unlike the "Savage" music video—it's safe to assume the mini-album title track will follow up aespa's quest to defeat the Black Mamba.
Life's Too Short (to Not Announce More Exciting News)
Several hours after the comeback announcement, aespa surprised fans with more good news. In a report by OSEN, SM Entertainment shared that they have signed a global partnership with Warner Records to promote the "metaverse girl group." Additionally, the quartet will release a single in English, "Life's Too Short," on June 24, exactly two weeks before their comeback. Previously, the quartet has performed a shorter version of the song at Coachella.
Not long after the announcement, however, the girls made another reveal. A B-side from the upcoming mini-album, "Illusion," is now available for listening on all music platforms. It features a futuristic-looking lyric video with spunky graphics seen on the album cover. The upbeat electronic hip-hop track is produced by Patricia Battani and G'harah "PK" Degeddingseze. Starting off with boosted bass sounds, the members dominate the song with their enchanting rap. In the chorus, they sing, "Follow me, come and get illusion," inviting their listeners to become part of their feast. As the first peek into Girls, aespa prove that their new mini-album is worth the wait and excitement.
Follow aespa on Twitter, Instagram, YouTube, and TikTok to stay updated with their comeback!
Prior to their comeback announcement, aespa members WINTER and NINGNING released their first-ever OST. Read more all about it here.