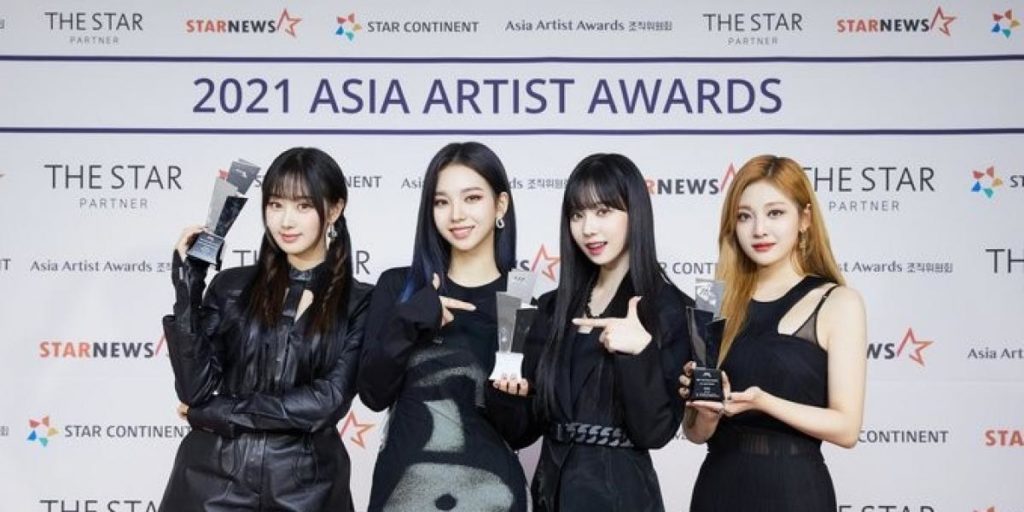 aespa have once again proven that they're on the next level! Fresh from their U.S. debut at the 2021 Macy's Thanksgiving Day Parade, aespa racked up three Asia Artist Awards. These awards are Rookie Of The Year, Hot Trend Award, and a daesang (grand prize) for Stage Of The Year.
Powerhouse Rookies
Within only a year of debuting, aespa quickly proved themselves as a powerful force. After their debut single "Black Mamba," they've shown that they aren't afraid to go against the grain. One of the three Asia Artist Awards prizes aespa received was Rookie Of The Year. In their acceptance speech, KARINA, GISELLE, WINTER, and NINGNING especially thanked MY — their fans — that supported them thus far.
Stage of The Year
The next award they received was Stage Of The Year for "Next Level." The hit song took the world by storm, trending on Twitter for weeks and successfully becoming a viral TikTok trend.
Hot Trend
Finally, aespa was awarded with the Hot Trend Award. The girls have taken the industry by storm and made MY very proud.
Fan Reactions
MYs took to Twitter to celebrate aespa's victory. They congratulated the girls and expressed their overflowing joy. With aespa on the rise, we can definitely expect more achievements coming from KARINA, GISELLE, WINTER, and NINGNING!
Want to surprise your favorite MY with something great for the holidays? Check out our aespa gift guide here.