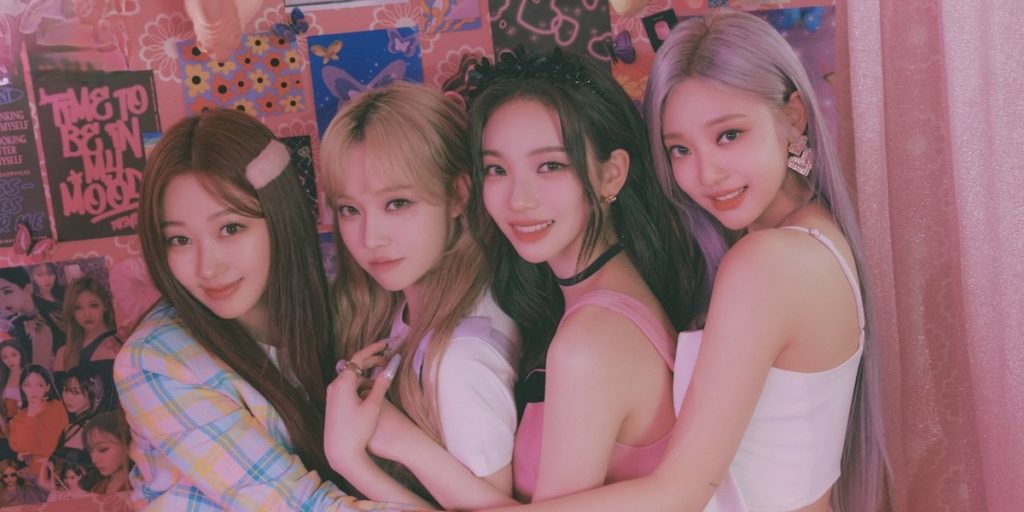 Less than two weeks before the release of their second mini-album Girls, aespa are back with "Life's Too Short," an English single they'd previously teased at their Coachella debut. On June 24 at midnight EST, the quartet dropped the song's official audio and music video, reminiscent of Y2K vibes evident even from their teaser images earlier this week.
Talk of the Town
aespa are known for their hard-hitting title tracks centered on SM Entertainment's signature SMP (SM Production)—characterized by heavy beats and Yoo Youngjin-led production. The girls also often sing about their rich lore situated in the ever-elusive KWANGYA and FLAT. Thus, it's safe to say that "Life's Too Short" is a far cry from the aespa's fans–known as MY–have grown used to.
While the song introduces a new side to aespa, the single's premise is far from unfamiliar. "Life's Too Short" is a song that vows not to pay any mind to haters who ought to "take that nonsense somewhere else" and stop being "so mean all behind a phone screen." Naturally, the girls are no strangers to hate and criticism due to their meteoric rise in the industry. 
In all things aespa do, they are sure to cause a buzz. While the group has a legion of loyal fans ready to praise and defend them, their fame does not come without its own set of naysayers. So, "Life's Too Short" comes at a pretty apt point in their careers, especially as they're only bound to reach greater heights.
Merging the new and familiar
Sonically, "Life's Too Short" differs from the aespa of the past two years. The girls do away with tone switches and SMP to create a song perfect for vibing to during a relaxed summer day. As always, the quartet do a great job in showing off their vocal skills: every member gets a "killing part" in the form of riffs, high notes, and all-around mellifluous line deliveries. If nothing else, "Life's Too Short" solidifies aespa's place as one of the most vocally competent groups in their generation.
The music video is a surprising visual delight without aespa's usual AI and metaverse concepts. The girls take fans on a trip down memory lane, serving the girlish, whimsical 2000s aesthetic they've all grown to love. With the color pink dominating the music video, it truly is the epitome of la vie en rose. aespa enjoy life in rose-colored glasses, ignoring hate and simply enjoying each other's company through it all. The music video is especially surprising due to the presence of cute, laid-back choreography matching this textbook pop melody.
Taking things to the next level
"Life's Too Short" is a refreshing choice for aespa's U.S. debut. They could've easily dipped their toes into that behemoth of a music industry with one of their more daring songs, or at least something closer to their usual repertoire, like fellow pre-release single "Illusion."  That being said, you can never go wrong with a gentle pop anthem led by an acoustic guitar and accompanied by a timely and visually pleasing music video. 
With the upcoming full release of Girls, MY will be looking to see if aespa continue to explore the musical spectrum in their growing discography. Whether this translates into loud and powerful KWANGYA anthems, laid-back pop/R&B jams, or a mix of both and more, fans can be assured that aespa will continue doing them regardless and enjoying themselves every step of the way.
You can listen to the English version of "Life's Too Short" on Spotify and YouTube. Stay tuned for aespa's second mini-album Girls coming out this July 8.
Want to read more about aespa and their upcoming album activities? Check out our article about their Showcase SYNK here!