Since AleXa debuted in 2019, the soloist has been acting the part of fiery A.I. warrior in an apocalyptic world, soundtracked by heavy trap and techno beats. With her colorful new single "Xtra," she shows a glimpse of the artist beneath the concept. AleXa spoke to EnVi over email about Y2K inspirations in her latest album ReviveR, humble beginnings, and her never-ending passion for performing.
New Flavors, Extra Cheese
If you've heard AleXa speak for any amount of time, you already know "extra" is the perfect descriptor for the spritely, Gen Z idol. In interviews, and on her personal vlog channel, AleXa 360, she speaks in memes and RuPaul's Drag Race references. Her discography tells a different story.
From the artist's debut single "Bomb," to her last comeback, "Revolution," AleXa has dropped darker anthemic tracks, wrapped up in multiverse lore—loosely speaking, she's an android, manufactured within a dystopian world. "All of my previous comebacks show you the A.I. AleXa, but with this new comeback and concept, we're wanting to show you her past life and memories as a human," AleXa writes. "While the choreography is still very hard-hitting, it gives a lighter edge than the dark and bombastic side that the fans are used to seeing."
Buoyed by its horns and spoken hook ("I got you, I got you, I got you, I got you"), "Xtra" captures AleXa's signature spunk. The track was written by two Swedish duos—Moonshine and Sunshine, who have both worked with NCT Dream, Red Velvet, Twice, and more—and the finished product retains most of its original English. By remaining in the idol's native tongue, the song plays to her wheelhouse, with cheesy (no pun intended) but instantly earworm-y lines like, "On my burger and my fries always extra cheese, yeah," that stick in your mind for days.
With "Xtra," AleXa sought to combine the attitude of late '90s and early '00s hip-hop videos with the girlish sensibilities of high teen—a style craze currently taking over South Korea. The hodgepodge styling ranged anywhere from more modern-looking streetwear to airbrushed tees to preppy tartan. "The team and I really wanted to emulate things that we enjoyed from the 2000s, such as iconic fashion statements, old music video aesthetics, and the editing style," AleXa says.

A Sagitarrius sun and moon, AleXa will freely admit that she's deeply competitive, which explains the music video's climax: a dance-off with KARD's BM and rival crews, reminiscent of mid-aughts movies like Step Up. (She wins, of course.) It's moments like these that make "Xtra," though still connected to AleXa's A.I. concept, feel more like a love letter to the eccentricities of the person behind the character, Alex Christine.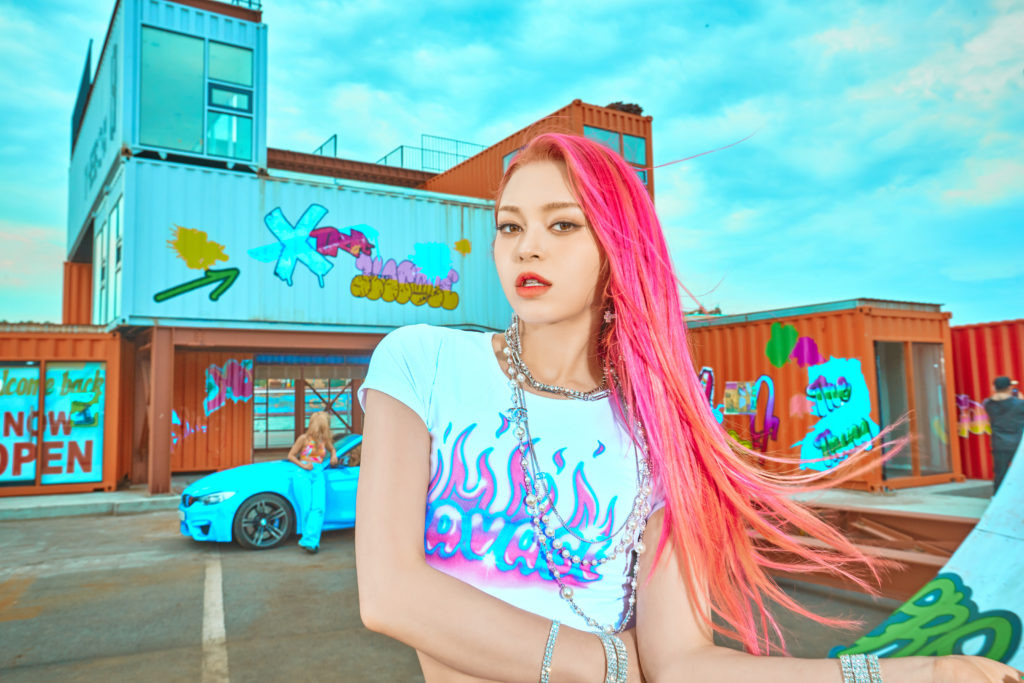 Knocking the Door Down
When one door closes, another opens—so goes the age-old adage. But doors don't always open by themselves, and AleXa is well-acquainted with finding opportunity, wherever and whenever it may come knocking.
At the time she came to Korea from her home in Tulsa, Oklahoma to audition for Cube Entertainment and—the next week—a spot on Mnet survival show Produce 48, she hardly spoke any Korean. The former tryout resulted in rejection, and so did the latter, though not right away: she made it onto the show, but out of 96 contestants vying for debut in a temporary girl group, she ranked 82nd. (Don't worry, she's coping admirably.) Yet through this process, she was scouted by ZB Label, becoming their first and only trainee.
Debut for AleXa, as with all idol hopefuls, was never guaranteed. In a recent episode of K-pop Daebak, she recounts the story of a meeting she had with Zanybros (the parent company of ZB Label) CEO Kim Jun-hong amidst her training period. Second-guessing the rate at which she was improving in language proficiency and performance, AleXa says she held back tears as Kim hinted that this was the end of the line.
"He hands me this envelope, and he says, 'In this envelope, there's a contract that you [have to] sign that's going to completely nullify the AleXa name, it's going to cancel all debut plans, and it's going to guarantee you a flight back home,'" she recalled on the podcast. Confused and heartbroken about having her dream snatched back from her a year into training, AleXa opened the envelope. Inside was a note congratulating her on her forthcoming debut.
As incidental as AleXa's path to becoming a performer may appear, it would never have been possible without her resolve. After years of dancing as a child—she started at just eighteen months old—and performing in competitive show choir, AleXa studied musical theater during her brief stint at college. At the same time she was going to school and working at the mall, she made dance covers, building an audience on social media.
The only person who could tell AleXa no was herself. "While I never necessarily doubted that I would ever become a performer, it wasn't always exactly what I wanted to do," she recalls. "Growing up, I had a handful of different aspirations, all varying in different fields." Had she not gone for the creative route, AleXa says, forensic pathology was up there on the list.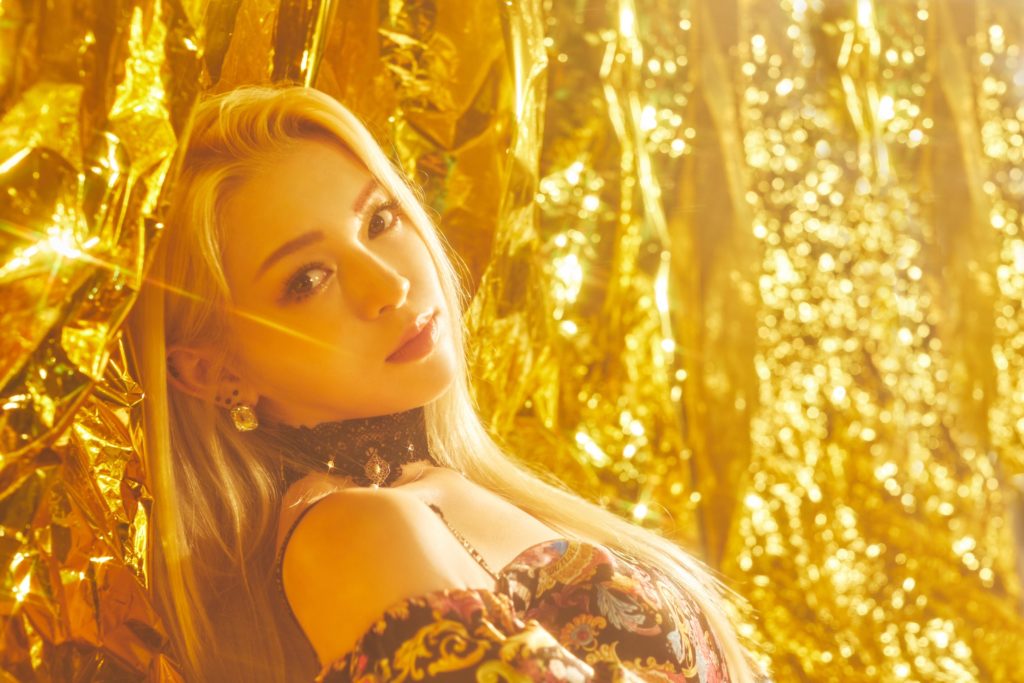 Going the "Xtra" Mile
How does AleXa keep pushing forward, despite the roadblocks she's met along the way? "I honestly live my life by planning short-term goals for myself, whether it's something I can accomplish within the day or within the week." Looking back at her journey, a series of smaller victories pile up on each other: forming a following for herself, making it to Korea without family here for support, mastering a language foreign to her. Everything AleXa has achieved is built upon her relentless hard work and, as she semi-seriously jokes, "the will to not ever lose—in anything."
And, as much as she's grown, she's not slowing down any time soon. With each comeback, AleXa has broadened her vocal range and Korean fluency—so much so that she's begun to amass writing credits for majority Korean tracks. Funky ReviveR b-side "Obsession" was penned by a handful of writers, with a collaboration between AleXa and Vanessa Jefferson—Lizzo's sister—while she was in Korea. "Obsession is definitely one of my passion projects," AleXa writes. "I'm very grateful and blessed to have worked beside Vanessa in creating this track."
Although the idol had participated in lyric writing before, this was AleXa's first time trying her hand at toplining over preexisting instrumentals the label sent to her. For coming projects, she wants to expand her skillset even further: "I would very much like to learn how to compose tracks and to better myself as a lyricist for future albums."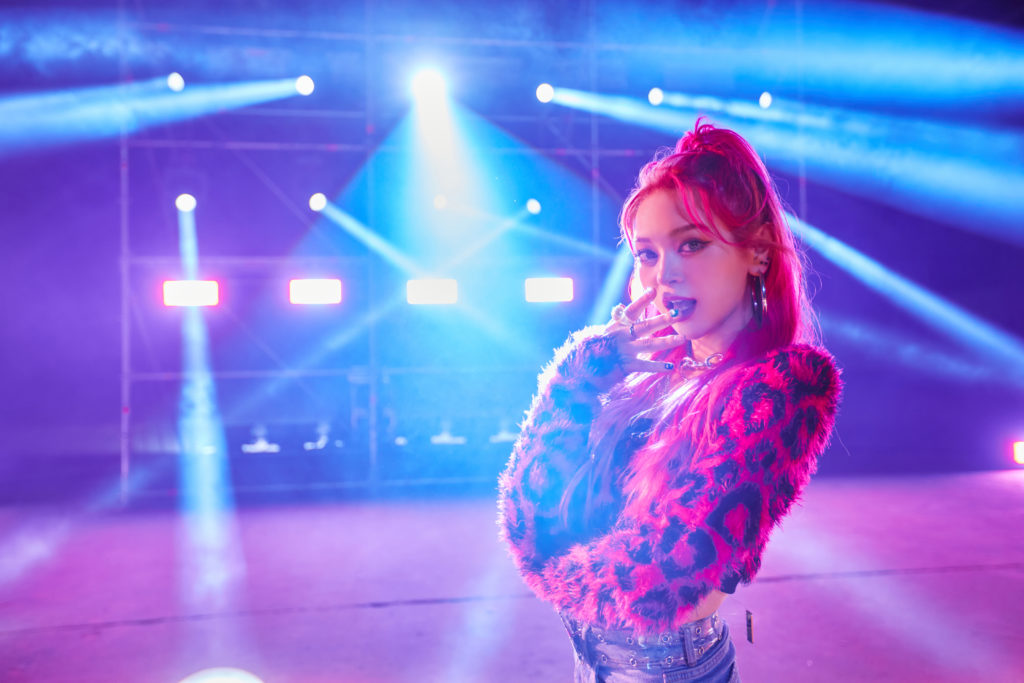 Authentically AleXa
On and off the stage, AleXa's personas couldn't be more different (cyberpunk soldier versus bubbly, 4'11" Oklahoma native), but there's an underlying attitude of self-assuredness tying the two together. That easygoing confidence is what makes her so magnetic.
Now she wants to be a beacon of optimism for others. "Whenever people see me perform, I hope they take away positive energy and some kind of spark to fuel their inner fire to use towards their passions," she says. More than entertaining, AleXa hopes to be creative and spiritual kindling for those around her—to push them toward their dreams, as she always has for herself.
"At the end of the day, you are the one and only you that exists," she writes to fans inspired by her enduring energy. "Every day, go out there and be the best, most unapologetic, most authentic version of yourself." Even, or perhaps especially, if it means being extra.
For more AleXa, make sure to follow her on Instagram and Twitter, and listen to ReviveR on Spotify or Apple Music.
Want more in-depth artist features? Check out our exclusive interview with solo artist MRSHLL here!
Thumbnail courtesy of ZB Label.