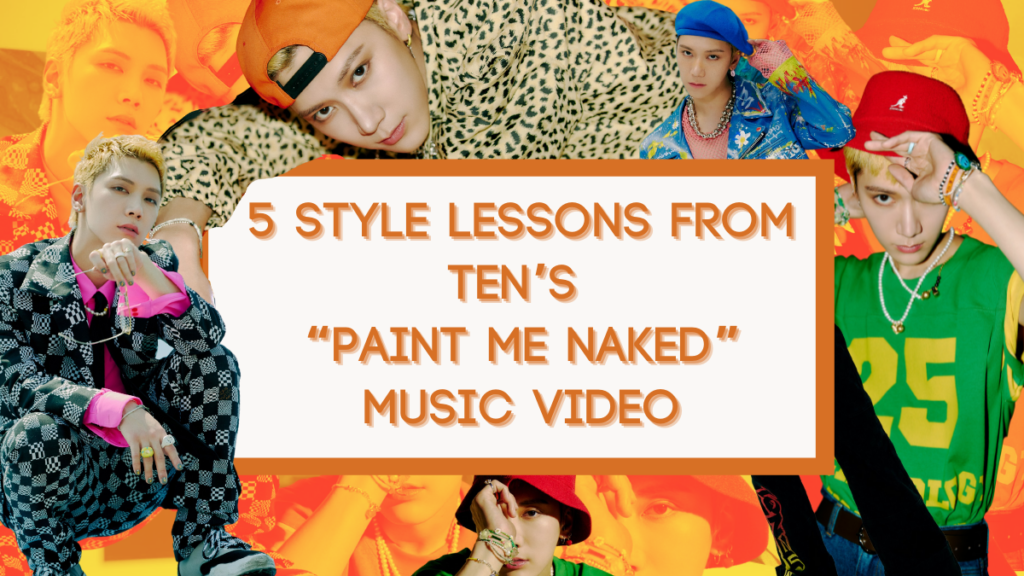 Ten Lee, the multi-hyphenate member of NCT, WayV, and SuperM made one of the most awaited comebacks of this summer. Faithful to his musical ethos, Ten reinvents himself and showcases a new side to the world in the full English track "Paint Me Naked." While musically the song is a pop-rock anthem that infuses 2000s nostalgia, its music video is a feast to the eyes, full of present time fashion references. Vibrant and full of color, "Paint Me Naked," offers a lookbook of style inspiration. Here are some tips we all can take from Ten's latest masterpiece. 
Varsity Will Never Go Out Of Style 
Every other season people announce the "return" of the Varsity style. However, truth is, Varsity is one of those timeless trends that has never gone out of style. In 2021, spotted on our favorite TV shows, on the runways and even our Instagram feeds, the college-inspired craze is just stronger than ever. The return of Gossip Girl, CELINE'S "Dancing Boy" collection, and Princess Diana—or at least Emma Corrin's portrayal of the beloved royal in The Crown—are only a few of the reasons Varsity is currently making rounds in fashion. In "Paint Me Naked," Ten approaches the trend through a Gucci t-shirt with yellow lettering and oversized numbers. Versatile and flexible about his fashion choices in real life, Ten naturally rocks the simple piece, paired with vintage-style jeans and the mandatory bucket hat. 
[#STATION]
⠀
🎧 TEN 텐 'Paint Me Naked'
: 2021.08.10. 6PM KST
⠀#TEN #텐 #Paint_Me_Naked #WayV #威神V #李永钦 @WayV_official pic.twitter.com/5ITYuJca0U

— SMTOWN (@SMTOWNGLOBAL) August 4, 2021
The lesson: The charm of the Varsity staples is that they're as varied as easy to adapt to any occasion. Though Ten exudes a more relaxed, sporty energy with this look, the collegiate craze can be incorporated into our wardrobes in other ways. Think how letterman jackets and cable-knit sweaters, sweatshirts, or even dresses can adapt to your daily-life style, when complemented with the right accessories. The takeaway is that fashion-wise, we should never be afraid to take a trip back in time, to our schooldays.
Get the Look: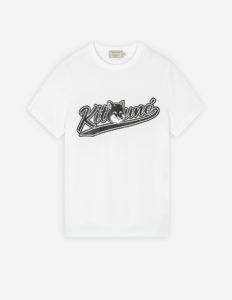 Maison Kitsuné Varsity Fox Tee-Shirt – $69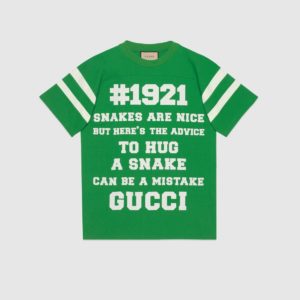 Gucci 'To Hug a Snake' T-shirt – $650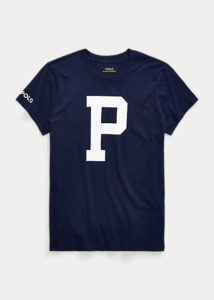 Polo Ralph Lauren Letter Logo Jersey Tee – $78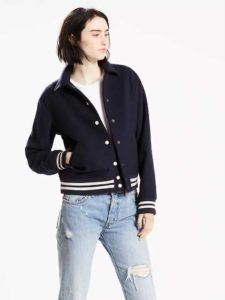 Levi's Varsity Jacket – $25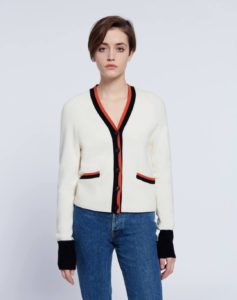 RE/DONE  60s Slim Cardigan – $215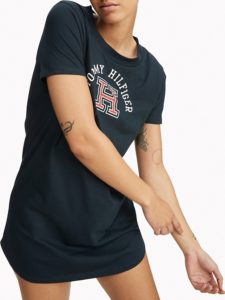 Tommy Hilfiger H Dress – $38
DIY
If there's something Ten has proved over time, it's that he is an innate artist. From the cool graphics he shares on social media to his fashion foray with REPRESENT, Ten is always hands-on with art. The star's undeniable contribution to "Paint Me Naked" doesn't stop with the design of his single's cover. It goes beyond, and includes clothing customization. Wearing a pair of pants with his name painted on them, and a leather jacket with scribbles, Ten—once again—showcases his artistic skills for everybody to see. And we love every second of it.
[#STATION]
⠀
🎧 TEN 텐 'Paint Me Naked'
: 2021.08.10. 6PM KST
⠀#TEN #텐 #Paint_Me_Naked #WayV #威神V #李永钦 @WayV_official pic.twitter.com/GYU9qIZs5I

— SMTOWN (@SMTOWNGLOBAL) August 7, 2021
The lesson: While sometimes buying clothes is more exciting, fixing the old or updating what we already have is a great way of contributing to the sustainable movement. Ten invites us to reinvent our closet and add details that make our clothes uniquely ours. If you're looking for inspiration, watching Ten create is always a good first step. For us, the paint splashing scene in "Paint Me Naked" has surely gotten our creative juices flowing. 
Matching Sets Are Here To Stay
As per usual, every year the fads from other decades make their comeback on the runway. Since 2020, fashion has seen the rise of the '60s and '70s influenced-looks. However, it is the two-piece matching outfit that has stood out the most. This summer, the trend only seems to keep getting stronger. Named as one of the must-haves items in nearly every fashion magazine, matching sets have taken several forms. Pantsuits, skirt and crop top ensembles, blouse and shorts sets, you name it. Ten confidently embraces matching fashion throughout his music video. First, with a checkered set by Louis Vuitton, then a Gucci leopard print ensemble that he pulls off extraordinarily. 
[#STATION]
⠀
🎧 TEN 텐 'Paint Me Naked'
: 2021.08.10. 6PM KST
⠀#TEN #텐 #Paint_Me_Naked #WayV #威神V #李永钦 @WayV_official pic.twitter.com/kyhQAY9Dzt

— SMTOWN (@SMTOWNGLOBAL) August 6, 2021
The lesson: Although many are afraid of wearing two-piece outfits, Ten proves that coordinating top and bottom makes a fashion statement, no matter what. There's also the added perk that these looks are the easiest to style because the pieces are literally meant to go together. And when the matching hype dies down, you can always create two different looks from a set. 
Get the Look: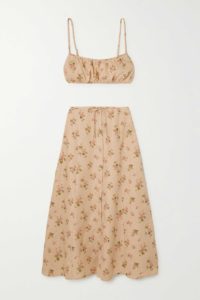 REFORMATION Kamren top and midi skirt set – $280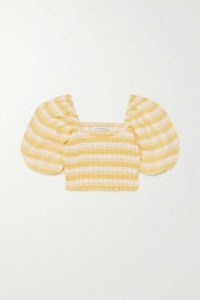 Faithfull The Brand Robina cropped linen top – $63.60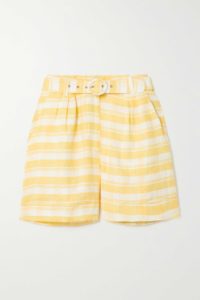 Faithfull The Brand Les Deux shorts – $67.60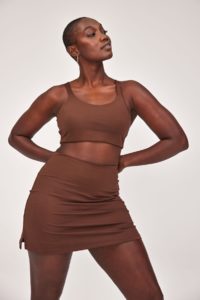 Girlfriend Collective Earth Skort – $58 & Girlfriend Collective Earth Paloma Bra – $42
Check The Boxes
In the same retro spirit, checkerboard—and plaid at a lesser level—has taken over the latest fashion season. From the legendary Twiggy in the '60s to the era-defining Vans that everybody wore in the 2000s, this pattern has been an on-and-off obsession for young people. Its most recent reappearance has come by the hand of a nostalgia-indulged resurgence of punk and emo pop-influenced music. Evidently, designers have taken notes and made checkerboard cool again. Dubbed the "Print of 2021," the geometric pattern can be found in nearly every form. "Paint Me Naked" shows Ten in checkered denim jacket and pants, as seen on Louis Vuitton's 2021 Spring Menswear show. The look is combined with a fuchsia shirt and thin black tie that almost feels like a nod to emo artists—or maybe Alicia Silverstone in Clueless, we can't decide just yet.
[#STATION]
⠀
🎧 TEN 텐 'Paint Me Naked'
: 2021.08.10. 6PM KST
⠀#TEN #텐 #Paint_Me_Naked #WayV #威神V #李永钦 @WayV_official pic.twitter.com/iAmlHXbarp

— SMTOWN (@SMTOWNGLOBAL) August 5, 2021
The lesson: Fashion is rotational. Whether you experienced a phase in your younger days or completely missed out on an era, there will always be a time to go down memory lane or join retro fashion. Now that checkerboard has made its official return, you can either go all out like Ten in "Paint Me Naked," or add the pattern to your closet in more subtle ways.
Get the Look: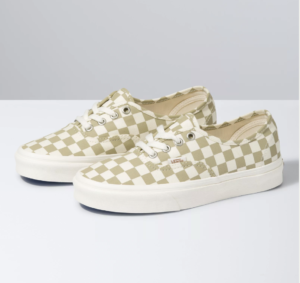 Vans Eco Theory Authentic Shoes – $60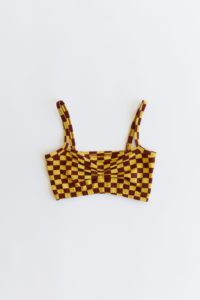 ARQ Zelda Bandeau, pierrot – $ 42
Holiday The Label Pyjama Long Set – $180 (approx)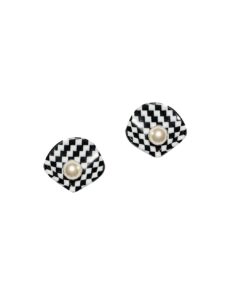 Lele Sadoughi Clamshell Earrings – $75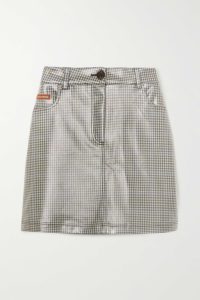 Alexa Chung Checked mini skirt – $56
Cover Up And Accessorize
Although most of the looks Ten donned in "Paint Me Naked" are eye-catching on their own, the complementary accessories don't go unnoticed. The Thai idol offers a lesson on jewelry layering with necklaces, bracelets, and rings. There's a variety to fit everybody's taste: pearl necklaces, chains, beaded bracelets, plastic chunky rings. Then there's the headcover trend that Ten introduces through baseball caps, bucket hats, and berets. 
[#STATION]
⠀
🎧 TEN 텐 'Paint Me Naked'
: 2021.08.10. 6PM KST
⠀#TEN #텐 #Paint_Me_Naked #WayV #威神V #李永钦 @WayV_official pic.twitter.com/OzIMwWGcOb

— SMTOWN (@SMTOWNGLOBAL) August 4, 2021
The lesson: Even if you are a minimalist, accessories are indispensable in everyday fashion. Just like Ten, you can find ways to elevate your outfits with small accessories that complement what you're already wearing. During the summer season, hats are always a good addition to our looks, too.  
Get the Look: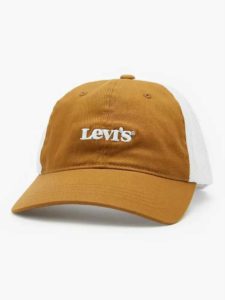 Levi's Acid Wash baseball cap – $28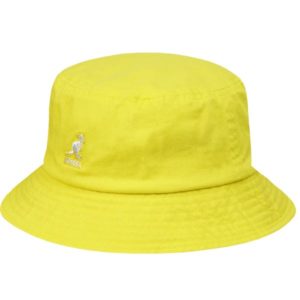 Kangol Washed Bucket Hat – $33.75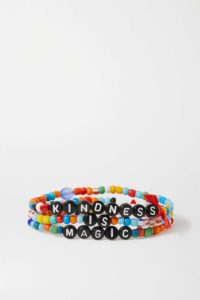 Roxanne Assoulin Kindness is Magic bracelet set – $45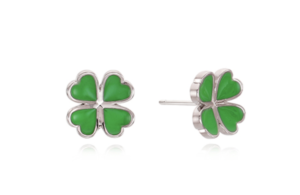 Vintage Hollywood Mini Clover Post Earring – $44.55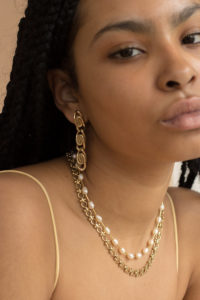 Yam Sun Choker – $58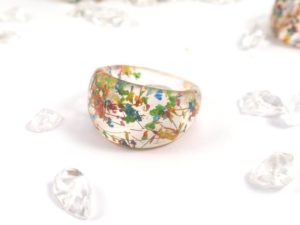 Smile with Flower Real flower botanical ring – $32
Though clothes are important, the most powerful lesson to learn from Ten and his latest song is to be yourself and never be afraid of embracing what you like. Through "Paint Me Naked," Ten proves that our confidence and the way we choose to present ourselves to the world is what matters. Now, let your imagination run wild and craft your own style. 
If you are looking for more style inspiration, you can read about what makes BLACKPINK the ultimate "It-Girls."
Thumbnail by Laras