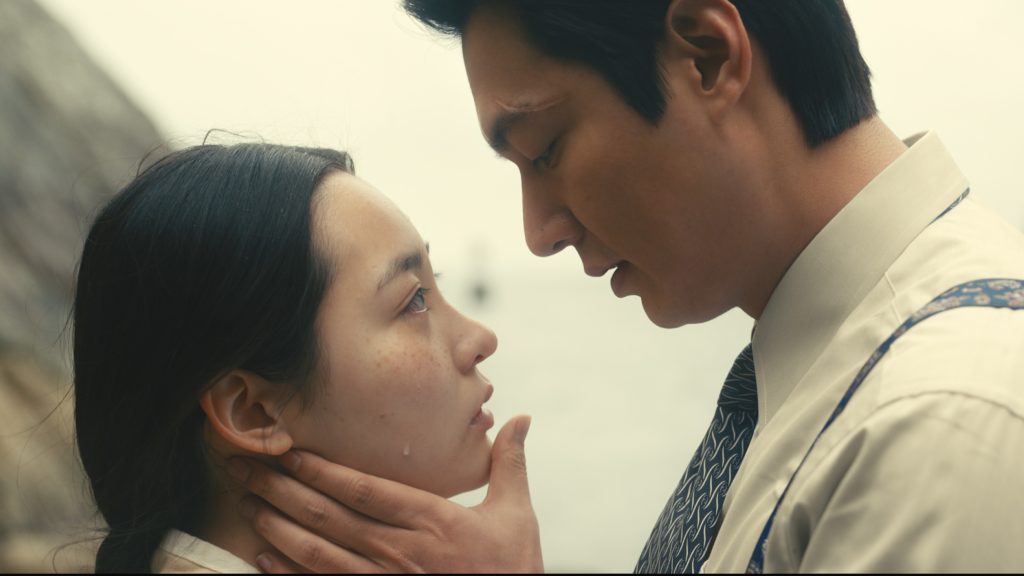 Following the success of Doctor Brain, Apple revealed a first look at the upcoming global drama, Pachinko, on January 26, 2022. With a star-studded cast, the drama will be multilingual–in Korean, Japanese, and English–and premiere globally on March 25, 2022, on Apple TV+.
Fans can expect the first three episodes out on the premiere, then weekly installments each Friday until April 29, 2022. The season will comprise of eight episodes and be available in all three languages.
An A-List Adaptation
In a press release, Apple describes the adaptation as "epic in scope and intimate in tone." Pachinko spans multiple generations and through Korea, Japan, and the United States. Based on Min Jin Lee's 2017 novel of the same name, the historical fiction follows a Korean family that immigrates to Japan and spans close to eighty years of family history.
The novel, and the adaptation, will grapple with the racism and stereotyping faced by Koreans abroad. Pachinko was a 2017 finalist for the National Book Award for Fiction and a New York Times bestseller. In addition to its formal accolades, the novel was also a recommendation from Barack Obama. The former U.S. president said he read it at the suggestion of one of his staffers and calls it "a powerful story about resilience and compassion."
Pachinko will bring together a diverse array of actors from the United States, South Korea, and Japan, including K-drama heavyweight Lee Minho and the Academy Award-winning Youn Yuh Jung. The cast will also include Soji Arai, Jin Ha, Inji Jeong, Kaho Minami, Steve Sanghyun Noh, Anna Sawai, Junwoo Han, and Jimmi Simpson. The show has been in production since February 2021, with parts filmed in Surrey Studio City, located in Vancouver, Canada.
An Epic Tribute
Producer and writer Soo Hugh is at the helm of Pachinko and serves as its creator and showrunner. She described the project as a transformational one. "They say there are those projects that come along and change the very core of who you are as a filmmaker and a person. Undoubtedly, 'Pachinko' is that project for me," Soo Hugh said. "It's been an incredible honor to bring this series to life with this dedicated and gifted cast and crew."
The project will be quite different than Soo Hugh's previous work. Best known as executive producer of AMC's supernatural horror anthology The Terror and as a writer on the murder-mystery The Killing, Pachinko will allow Soo Hugh to bring her personal, lived experiences to the Apple Original. "Not only is this a story of my forebears," she said, "it's my tribute to them — to all of the Sunjas buried deep in all of our family's history."
The importance of the project also stretches to its on-screen cast. In September 2021, leading man Lee Min-ho spoke to Esquire Korea, as per NME, about how playing the character of Hansu. "I wanted to be true to the character," he said. "So I tried to focus on how desperate they were to survive in that period [of time]."
Apple has also tapped into Korean diaspora talent behind the camera. South Korean-American filmmakers Kogonada and Justin Chon directed four episodes each, with Kogonada directing the pilot.
Excitement for Fans Worldwide
Fans of Korean content worldwide took to Twitter to express their excitement for the project's premiere.
Needless to say, the project has been anticipated by K-drama fans and TV junkies alike and represents another positive step toward diversifying television screens around the world, one drama at a time.
Want more K-dramas to watch? Check out 6 upcoming K-dramas in the first quarter of 2022 here!