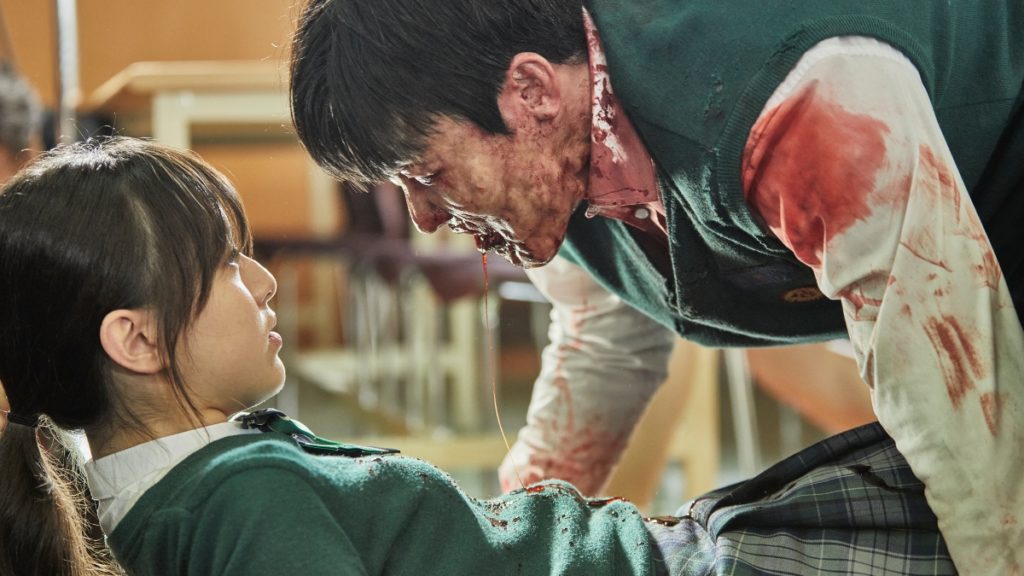 Last year brought renewed interest in K-dramas from the international public with award-winning shows like Squid Game hitting the small screens. With 2022 just starting, the K-drama world is only expanding. From original stories to webtoon adaptations, expect some fresh new titles set for release in the following weeks. Here are some K-dramas to look forward to in the first quarter of 2022.
Rookie Cops
In his acting debut, Kang Daniel stars as Wi Seunghyeon, a passionate freshman newly enrolled in the prestigious Korean National Police University. Alongside his classmates, he'll have to navigate hurdles, relationships, and most importantly his dreams as he attends his courses. This will also be one of Disney+'s first of many Korean content-unveiling this year. 
16 Episodes 

Genre: Romance, University, Youth

Main Cast 

Kang Daniel as Wi Seunghyeon

Chae Soobin as Go Eungang 

Park Yoona as Ki Hanna 

Lee Shinyoung as Kim Tak 

Expected Release Date: January 26, 2022 
All of Us Are Dead 
This upcoming Netflix show is a zombie apocalypse webtoon adaptation of Now at Our School. To their shocking horror, Hyosan High School's students become trapped on the premises when a zombie outbreak overtakes them. The story follows main leads Nam Onzo (Park Jihoo) and Lee Cheongsan (Yoon Chanyoung) as they and their classmates try to come up with a plan to avoid getting bitten. Their desperate attempts at calling for backup leave them feeling helpless as they lose connection with the outside world. Forced to fend for themselves, the students have to find a way to escape and most importantly survive. 
8 Episodes 

Genre: Horror, Thriller, Zombie Apocalypse, High School 

Main Cast: 

Park Jihoo as Nam Onzo 

Yoon Chanyoung as Lee Cheongsan 

Jo Yihyun as Choi Namra 

Park Solomon as Lee Soohyuk 

Expected Release Date: January 28, 2022 
A Business Proposal 
Based off of the webtoon The Office Blind Date, this upcoming romcom drama stars Kim Sejeong as Shin Hari and Ahn Hyoseop as Kang Taemu. Kim's character finds herself taking the place of her wealthy friend on a blind date. With the intent of making sure the date is repulsed and rejects "her," she is left shocked when the blind date ends up being the workaholic CEO of her company, Kang Taemu. Taemu, who couldn't care less for these set-ups, decides to propose to the next woman he meets on a blind date. Hari is now stuck wondering if she can quickly end this relationship when she's falling so fast. 
12 Episodes 

Genre: Romance, Comedy, Office 

Main Cast: 

Kim Sejeong as Shin Hari

Ahn Hyoseop as Kang Taemu

Kim Minkyu as Cha Sunghun

Seol Inah as Jin Yeongseo 

Expected Release Date: February 7, 2022 airing every Monday and Tuesday
Twenty Five, Twenty One 
Set in the late 1990s, this coming-of-age romance will follow the lives of protagonists Na Heedo (Kim Taeri) and Baek Yijin (Nam Joohyuk). Meeting at the ages of twenty-two and eighteen, it seems only hopes and dreams are on their horizons. Unfortunately, the South Korean IMF financial crisis that hits hardest during this time affects the lives of the civilians in ways we couldn't imagine. As they enter the early 2000s at the age of twenty-five and twenty-one, the two will have a fateful reencounter. This drama is sure to invoke nostalgia as we see them struggle with the after effects of life's hardships and the end of their youth. 
16 Episodes 

Genre: Romance, Drama, Coming-of-Age

Main Cast: 

Nam Joohyuk as Baek Yijin 

Kim Taeri as Na Heedo 

Bona as Go Yurim 

Choi Hyunwook as Moon Jiwoong 

Expected Release Date: February 12, 2022 airing every Saturday and Sunday 
Forecasting Love and Weather 
Park Minyoung stars as the capable Jin Hakyung, a meteorologist who keeps a cold business work lifestyle. Song Kang stars as Lee Shiwoo, her free-spirited coworker who is completely obsessed with weather. Our duo falls in love and finds themselves trying to balance both work and love as they try to hide their relationship. The show will be following the behind the scenes of all the hard work put at the Korean national weather forecast station. The sweet romance between Hakyung and Shiwoo is expected to bring warmth through rain or shine. 
16 Episodes 

Genre: Romance, Comedy

Main Cast: 

Park Minyoung as Jin Hakyung 

Song Kang as Lee Shiwoo 

Yoon Park as Han Kijoon 

Kim Yura as Chae Yoojin 

Expected Release Date: February 12, 2022 airing every Saturday and Sunday 
Thirty, Nine 
Mijo (Son Yejin), Chanyoung (Jeon Mido), and Johee (Kim Jihyun) are three friends who have known each other since high school and are now quickly approaching forty years old. On their continuous journey to seeking happiness, this feel-good drama is a reminder that there is no time limit to achieving what you truly dream of. Even as adults now, we will see that the trio's spirits are just as lively as they were in their youth. 
12 Episodes 

Genre: Romance, Friendship, Drama 

Main Cast:

Son Yejin as Cha Mijo 

Jeon Mido as Jeong Chanyoung 

Kim Jihyun as Jang Joohee 

Yeon Woojin as Kim Seonwoo 

Lee Moosaeng as Lee Jinseok 

Lee Taehwan as Park Hyunjoon

Expected Release Date: February 16, 2022 airing every Wednesday and Thursday  
If you're still itching for a new K-drama show to binge on, look forward to these productions coming to you soon. This new year is sure to start off strong with such a diverse lineup.
Want more ACT!ON? Check out our coverage of Squid Game's Screen Actors Guild Awards nominations here!