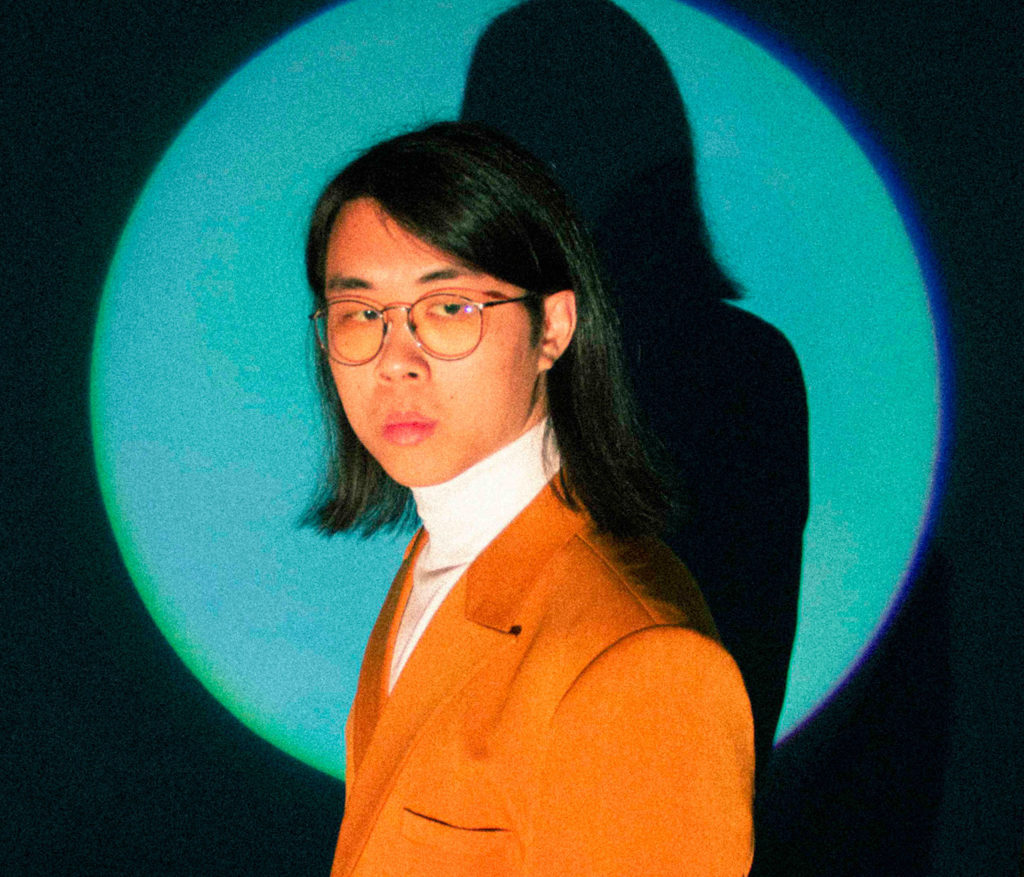 By Mendy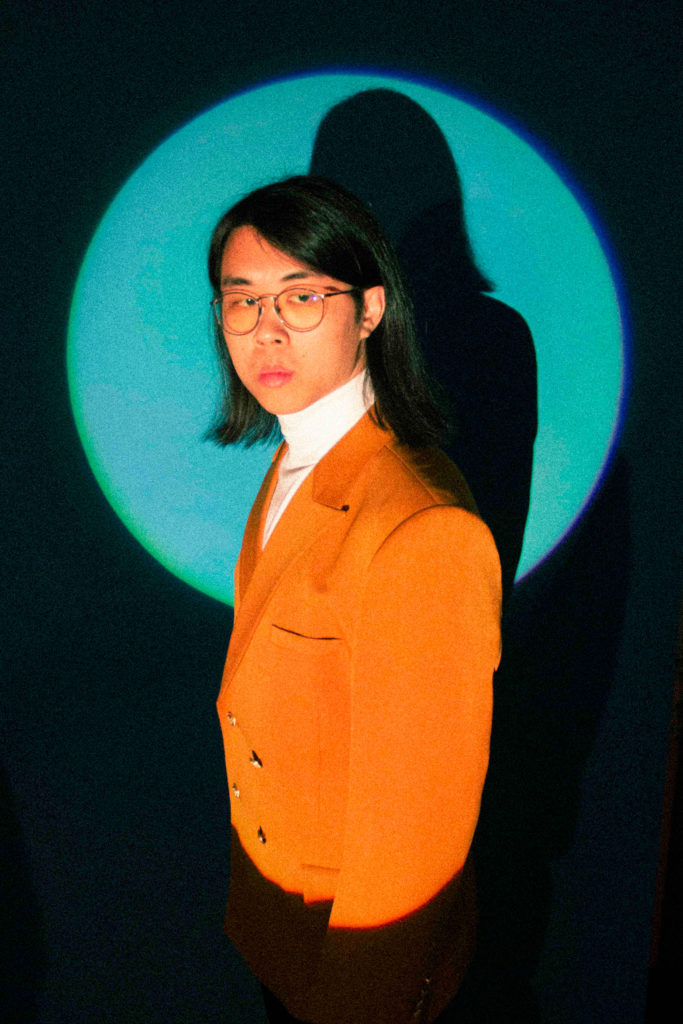 On July 21, Ginger Root, Cameron Lew's musical alias, dropped his newest single, "Juban District" off of his fifth EP City Slicker, to drop August 20. As a former film student, Lew blends glitzy city-pop visuals and his nostalgic sound in playful harmony.
The EP is told through the perspective of this City Slicker character, who tries to make a home out of the fictional Juban district, a reference to the town the anime Sailor Moon takes place. It doesn't end there, as the song is interspersed with dialogue from a Sailor Moon cassette tape—which were often created for anime in the 1990s and told extra storylines through voice acting. "Juban District" is both familiar and something all his own.
MF PAAUSEEEE THE TRIP DOWN MEMORY LANE… HOW DID I MISS THIS RELEASE!!!!! https://t.co/oGrYHM35EZ

— twt user imurhopeurmyhope (@52seok) July 24, 2021
Lew's experimental mind and control on aesthetics are seen across his work, so it's no wonder his other recent release "Loretta" is currently at 600,000 views and climbing every day. The earworm is City Slicker's second track and features clones of himself performing for a television stage, which only adds to the whimsical, addictive repetition of "Loretta."
However, Lew doesn't see "Loretta" as his "lightning in the bottle moment," since his effort was sustained in all of his past work. In order to take a snapshot of who he is now, and what's in store, EnVi sat down with him in a Zoom interview. A red calendar flickered in the background and Lew's shoulder-length hair swayed with him, as he spoke carefully about the meaning behind his work, each word fluidly strung to the next.
Taking Root in Mahjong and Loss
Lew has been playing music since he was ten and his parents got him a guitar–not out of his wishes but of their own. In high school, he did an afterschool program similar to School of Rock and learned mixing, recording, songwriting, and playing other instruments. In college, he backed other bands and played for fellow singer-songwriters before he finally started making his own music under his own project, Ginger Root. He played backyard and living room shows, which carries him to this day. "I still maintain that metallic mentality where I still do a lot of Ginger Root myself," Lew said.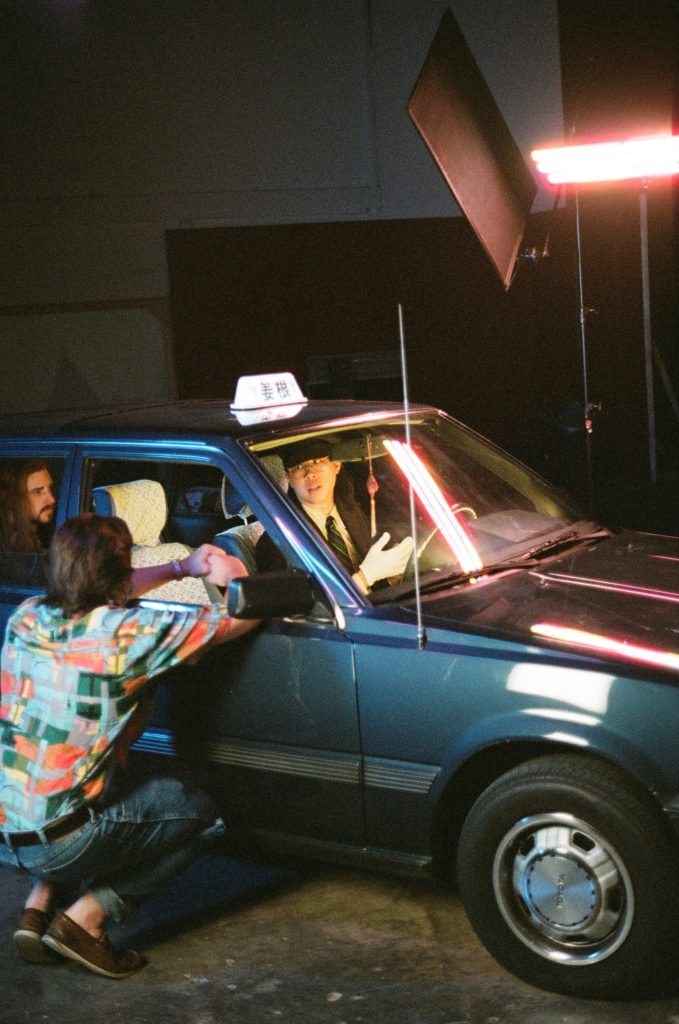 Ginger Root is a project three-and-a-half years in the making, but to truly understand Ginger Root, Lew said his definitive song for new listeners to hear is "Mahjong Room," a single and the name of his second 2018 EP. For Lew, the "dynamic range" between "Loretta" and "Mahjong Room" essentially captures his sound and who he is.
Lew, who is Chinese American, often incorporates aspects of his culture in his music. For many who are Chinese, there is the shared experience of mahjong and watching our parents, their friends, grandparents, and other elders crowded around a game table with brilliant tiles that click ever so perfectly into one another. It was never just about the game.
At four or five years old, Lew vividly remembers watching this scene himself, perched on his grandma's lap, in his great-grandmother's house's special mahjong room. For him, it was a room that he could only be let in once in a while, as the adults played until dawn. But, most of all, it was a time where he and his family were all together. These memories grew distant once a family member moved into his great grandparents' home and over ten years, the mahjong room turned to ruins. "Eventually, no one could use the house anymore because it was so distraught and destroyed. After that, we never went to her house to celebrate get-togethers or Chinese New Year anymore," Lew recalled.
This is effectively where "Mahjong Room" and its lyricism grew from. The physical room existed, but it did not house love as it did previously. "Because that room was no longer going to serve its function as the modern room as it would never be that again. And I remember, having so many strong feelings towards that room and all these memories there that I would never get to–not necessarily relive–but continue because that room is no longer there," Lew said. In the song, Lew gently croons, "I remember the most / the time spent in that family of it."
The song has even taken a "whole new level of nostalgia" for Lew as his great-grandmother recently passed away from COVID-19, and the house she owned has been cleaned up to be sold. Lew, fortunately, was able to keep her old Mahjong set with its yellow tiles, but the room to which "Mahjong Room" owes its life is now officially gone.
View this post on Instagram
Even for those who don't know of mahjong, there is something so universally heartrending about the memories that we can only hold onto in memory alone, and its little pieces we still desperately cling onto. The relative upbeat attitude of "Mahjong Room" encourages us to truly cherish these remains.
Blending Culture, Language, and Memory
Oftentimes, connecting with our roots means focusing on these bits of our past, even if our memories are unreliable and ever-changing. This was the muse for Lew's third EP, Rikki.
"I was very fascinated with the idea of how your memories stay with you, but they also change drastically over time. You tend to hyper-focus on one detail or not, and that just really fascinated me when I was writing that record. In that aspect of memories changing over time, they're so personal, yet you alter them yourself so much," Lew reflected. "It's really interesting because you might have a friend that remembers something completely different from their side of the story. To get different perspectives on things, I think is a really interesting concept to kind of pair with music."
Through Rikki, Lew wanted to evoke the same feeling he got when he came across an old Chinese children's book about a child with a long name, which he misremembered as "Rikki" instead of "Tikki." The continued aspect of identity provides another dimension of meaning through language, which is a large part of Ginger Root's concepts. Whether as subtitles for music videos and stand-alone images, Japanese and Chinese text adds accessibility and is a trademark of Ginger Root's unique vintage flair.
For this, Lew credits his childhood growing up consuming Japanese media. It catalyzed his learning and use of the language. Interestingly though, his family actually hails from Taishan in Guangdong, China.
Lew's parents speak Cantonese, and even though he was also raised by his grandma, due to his family's fear of gifting their accent to him, he was unfortunately not taught Chinese–an experience many immigrant families share. In combination with the rise in anti-Asian violence, these realizations pushed Lew to make the leap back towards his mother tongue; Just a few months ago, he asked his grandma to start teaching him Toisan, a Cantonese dialect.
View this post on Instagram
For Lew, both cultures ultimately inform and curate the fictional worlds that his music lives in and his unique sound. "Combining my roots with something that's kind of familiar to me, but also not, together, I feel like it's something that I wanted to do… and I think, kind of helped me accentuate this feeling I wanted to evoke," Lew said.
"Just Want to Pay Rent"
Compared to being in college, Lew is greatly enjoying his freedom as a young graduated adult. "I wanted to be out of school so bad, and once I got out of school, I was so much more of a happier person, to be completely honest… But with that, trying to figure out what to do, as a career, it's really hard. Music-wise, my dream is just to have maybe Ginger Root be not my entire mode of sustainability, but a big part of it," Lew affirmed.
Contrary to his musical journey, Lew started off as an unconventional Chapman University film student, who didn't watch a lot of movies and disliked the academia of the field. He struggled with the all-too-common battle one has when making a career out of their hobbies, and would find himself too tired, or too self-critical, to watch movies for fun when it fully occupied his professional and student life. This pushed him further to music, even writing the song "Ohio," which dreams of moving to the midwestern state to leave everything behind.
Upon graduating, he freelanced in the film world, specifically on an influencer-studded Jack-in-the-Box commercial, along with bar mitzvah and wedding videos. He grew discontented with how they didn't align with his artistic visions. Fortunately, after a year of being post-grad, Ginger Root began to pick up, getting local opening slots, on Spotify playlists, and a booking agent for their touring.
"I think it was like a perfect storm of like, me having this really big creative drive to like, do music. And then also, I had all this freedom because I wasn't attached to school anymore. And then it just slowly, like, slowly built up like the next song and the next song. Something would happen differently as something would get on this thing, or they would get on this thing. And it was like really cool," Lew recalled.
Now, he continues to juggle both passions. A bright side of film for Lew has been in post-production, which has been transferable across his preferred mediums. "Editing has a certain type of rhythm and a certain type of pacing. I think that kind of subconsciously transferred over to some things I approach, musically-wise," Lew said.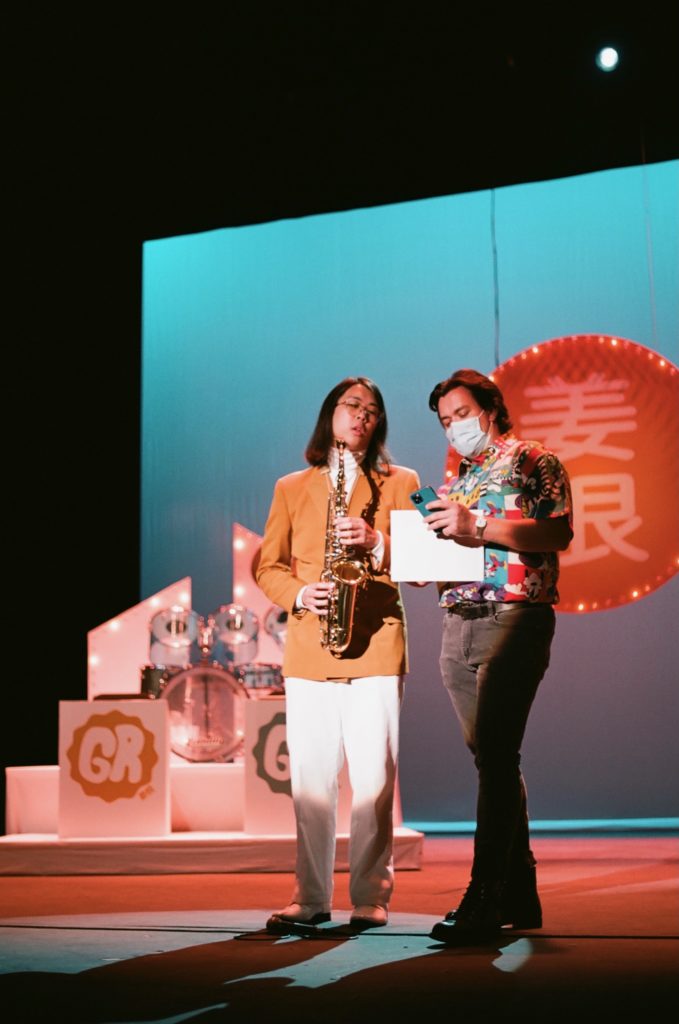 In fact, one of his dreams happens to be the perfect synthesis of music and cinema: making soundtracks. "I'm trying to get back in the film world in the sense of, one, doing the music videos, but also, two, trying to figure out how to maybe get my foot in the door with scoring stuff, or making soundtracks. That'd be something that I'd love to do later down the road," Lew said.
In terms of the big picture, his goals remain humble. "I'd love to go on tour and not have to worry about anything, and then when I come home, I can live a couple months, and maybe do a couple freelance jobs here and there. It's slowly getting to that point, which is really awesome. And so I don't want to jinx anything, but it'd be really cool to do that," Lew laughed. "It's really hard to make a living off music and live freely, so if I could just continue to do this and stay alive, I'd be stoked. Just slowly, gradually building an audience and maintaining that, over the next few years, would be really cool. I think that would be my ideal goal."
View this post on Instagram
He has certainly come a great way since crowdfunding for the "Mahjong Room" EP and hopes to sustain the momentum that has been built around his newest releases. "During the pandemic, the height of the pandemic, everything went radio silent for a lot of people so I'm glad that I was able to put out new songs and people are still listening. I'm just really happy that people are enjoying what I make because I'm having a lot of fun doing it," Lew said, as tickets just opened for his fall tour. For City Slicker, Lew also told EnVi he is experimenting with even more vintage formats and hopes to release a VHS karaoke set for each of the songs on the album.
With Ginger Root's high-quality content that bridges Lew's memories and creativity, he can definitely be assured that listeners are having just as much fun as he is. EnVi and fans alike cannot wait for what will continue to bloom out of Ginger Root.
Keep up with Ginger Root on Instagram, Twitter, and Youtube, and stream "Juban District" here!
Enjoy reading our Artist Spotlights? Check out our piece on Chantel Nicole here!
Photos taken by Tayler Nicholson and Cameron Lew, courtesy of Cameron Lew.