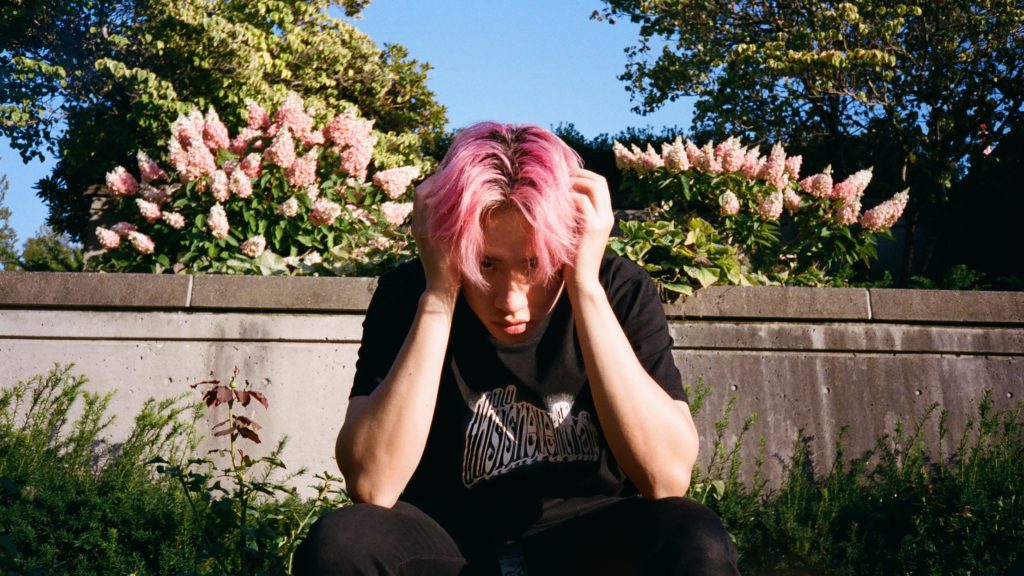 Finding pockets of inspiration through a varied musical upbringing, Koven Wei uncovered facets of his creativity through music. With eclectic-sounding instrumentals, he established a space for his uncontainable creativity. Since his debut with "Only Answer She Knows," Koven has continued to give listeners a refresher on his artistic persona with each release. From boombox hip-hop to jazz, he found spaces where music is free to intertwine. Moving away from traditional music composition, Koven redefined music on his own terms. Focused on the recklessness of creative endeavors, he works to transcend audience expectations.
Working as both an artist and executive producer under LAB0916, Koven explored all facets of musical production. With over 27,000 monthly listeners on Spotify, he has released four original singles in addition to a cover of "Sweater Weather" in collaboration with Fruitypoppin. Other recent projects include a feature on Calamity titled "BLASTOFF!" with other LAB0916 artists xiv and biosphere. On the rise in popularity, Koven opened for JUNNY in Toronto with xiv with songs from the Calamity project. Koven's fan base continues to expand as listeners gravitate to his authenticity as both a performer and creator.
In a Zoom interview with EnVi, Koven discussed his beginnings in music, opening for JUNNY, and overcoming the difficulties that continue to arise for Asian creatives.
An Outlet for Creativity
To mark an official start to his career as a musician, Koven drew back to his high school years as a rapper. Though individuals questioned Koven's musical capabilities, he wanted to keep pursuing his passions. "I remember at school people were clowning on me for it. I wouldn't say I would do the same because I don't think it was that great," he said. "But I don't know what kept making me want to do it more. I think it just clicked because music was really a good outlet for me."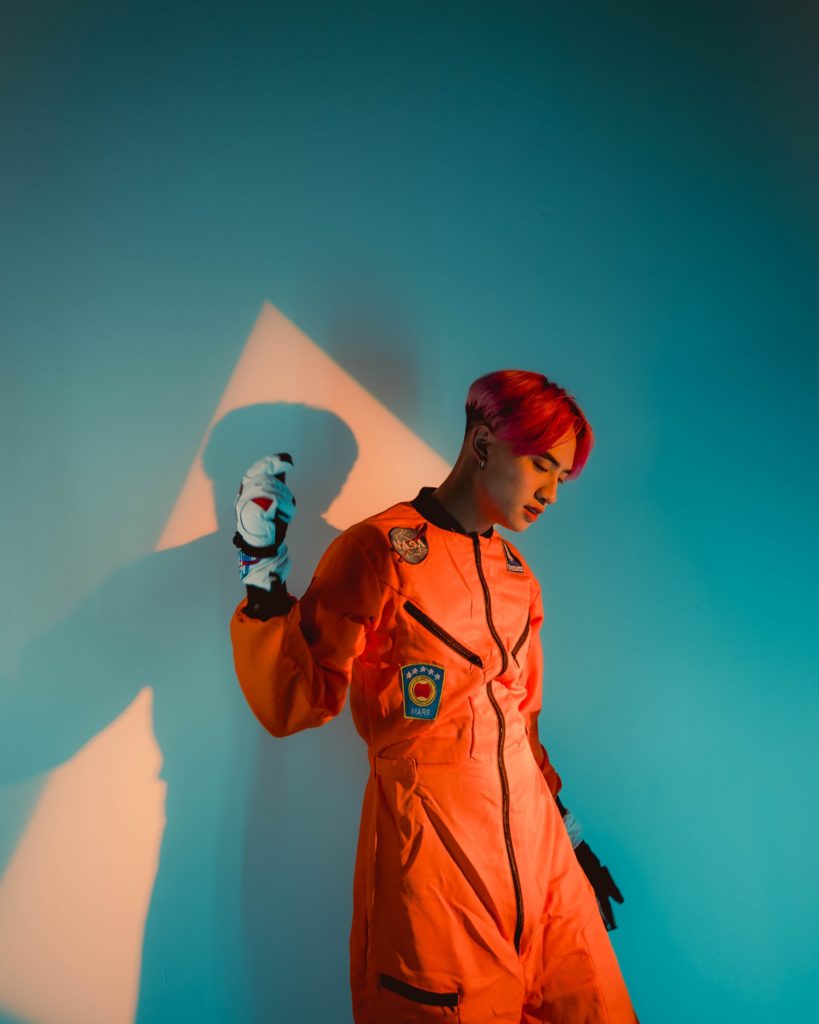 Reminiscing on his collaboration with biosphere for his debut single, "Only Answer She Knows," brought Koven to his beginnings as a musician. When looking back at his older music Koven examined his artistic outlooks, "I feel like a lot of my older music really stemmed from, as I said, the idea where not only do the good things have to be good, but the bad things have to be bad." Touching on the frustrations of avoidance, Koven elaborated, "it's like designer is the only answer she knows, so that's the whole story of the single."
Hinting at a plethora of unreleased music, Koven reflected on his ever-changing style by declaring his love for music. Growing up with artists such as Kendrick Lamar, J. Cole, and Logic, Koven established his musical direction very early on. Mixing in other genres such as jazz, Korean R&B, pop, and lo-fi hip-hop, Koven continues to find his voice as an artist.
Opening for JUNNY
After two opening gigs for CAMO and a Taiwanese Festival in Toronto, Koven faced an intense creative burn-out, which added many difficulties. However, he could not resist the opportunity to open for JUNNY. Sent into a creative lockdown, he set new goals for himself prior to the concert. Describing his work as a "city of demos," Koven sat down to arrange an outstanding setlist, "I was doing at least 18-hour days. Staying up finishing mixes, getting features, and putting together songs before the show started."
Moving past self-doubt, Koven reassured himself of his place as an artist before stepping on stage. Not fearing what awaited he elaborated, "I don't really have those fears if I'm good enough. I put so much into this already, I just have to show it and put people on."
Taken aback by the support from the audience, Koven felt reassured of his role as a show opener. Aware of his strengths to heighten the energy of a crowd, he instinctively chose to make his mark as a performer. "During the show, I loved just going crazy and moving around. I realized that I don't want people to just listen to my music, I want them to experience my music. I want them to revisit my music and have their emotions and experiences flow back," Koven proclaimed.
Viewing music as a 'pure' means of artistic expression, Koven sought to simplify the whole experience for himself. "It doesn't have to be a genre everyone enjoys, but if someone likes it then they do. If you can move your body that is all that matters, nothing more and nothing less," Koven said.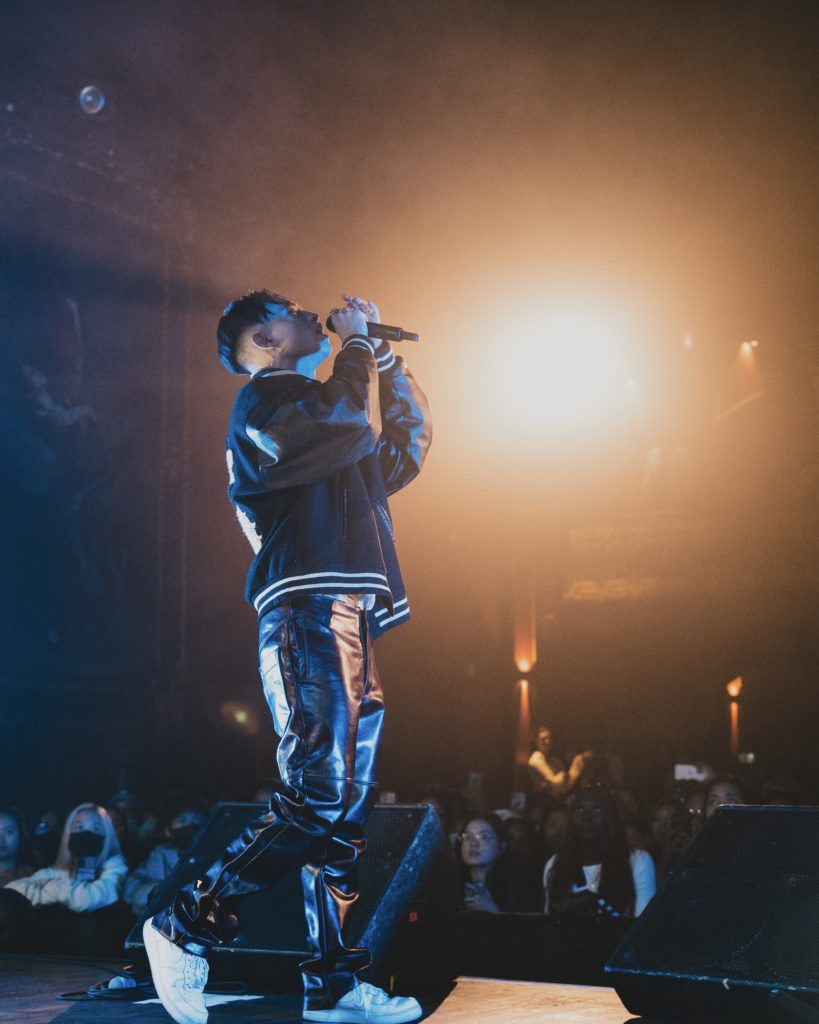 Hoping to perform his own full-length concert in the future, Koven wants to experiment with all sorts of performance styles. Splitting up his two main styles into jazz and rap, he retains a goal to find a common ground between the two. Describing it as having "two colons," he views his opening with JUNNY as part of a stepping stool to figure out his own style of performance. "The experience gave me a lot more confidence as an artist. It made me feel such a pure sentiment as something that I'm doing from the heart is actually pushing out to people," Koven said.
Finding a Voice in the Diaspora
When searching for a voice as an upcoming artist, Koven confronted the importance of being an Asian musician in North America. Building on his passion for music, he found strength within creative communities. Sharing an unspoken story, he expanded on the struggles of the diaspora, "There are a lot of social and cultural tribulations that a lot of Asian creatives have to go through to get there," Koven said. "It's like an unsaid thing, but you can say it's not easy. The reason why I respect a lot of Asian artists is because even if they are here today, they have a story."
Surrounded by a plethora of creatives in Toronto and at LAB0916, Koven feels the responsibility to succeed as a musician. Not only for those around him but to fulfill his passion for music altogether, "I think about how I can do this and still keep true to myself. So I have to adapt to that in a sense like it's an understanding that I need to get it done."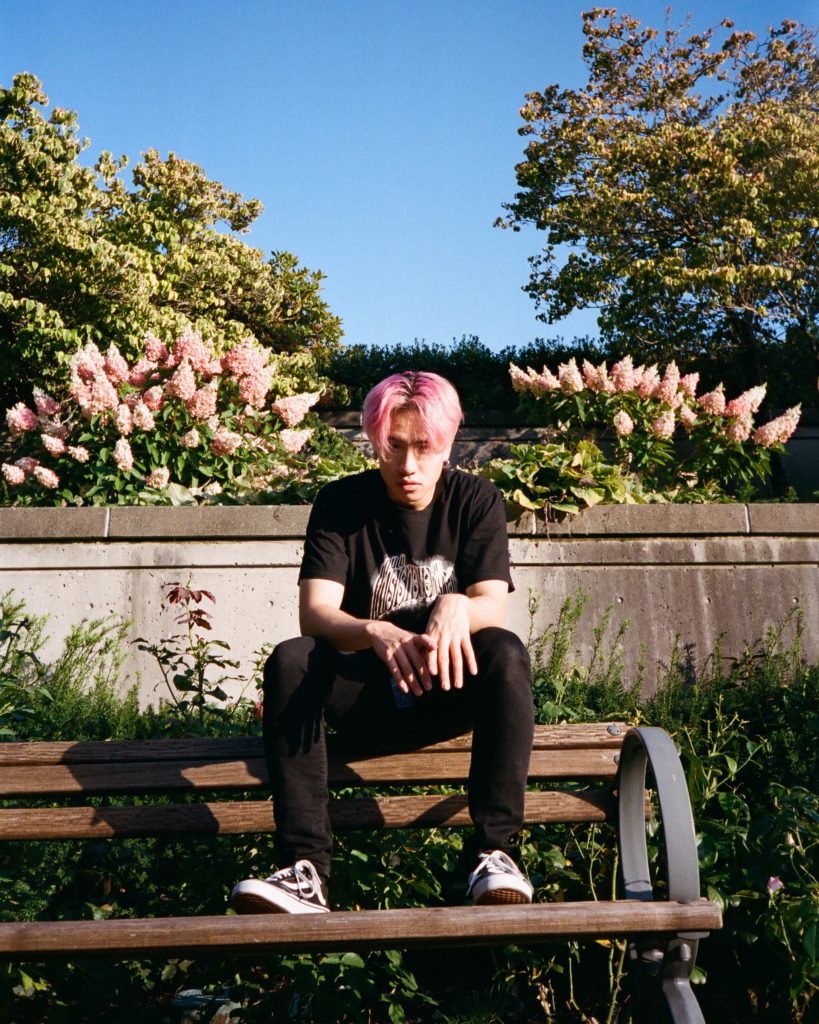 Touching on the collective and shared experiences of attaining a creative career, Koven found joy in uplifting Asian voices. Finding pride in the community as a musician empowered him to keep going. However, he emphasized the importance of creating a mark on the outlines of his ethnic identity.
"I'm proud of being Asian, but it is not my leverage. Being an artist and making good music is. I don't think culture necessarily should have a finite influence on whether you like someone or not. But at the very core, it's their talent," Koven said. "They deserve that front spotlight. We are good because we're good and let our work speak for our culture."
If you want to follow Koven Wei's future activities, don't forget to check out his Instagram and Spotify!
Want to read more artist spotlights? Check our interview with Ellise on her single "Black Balloons" here.