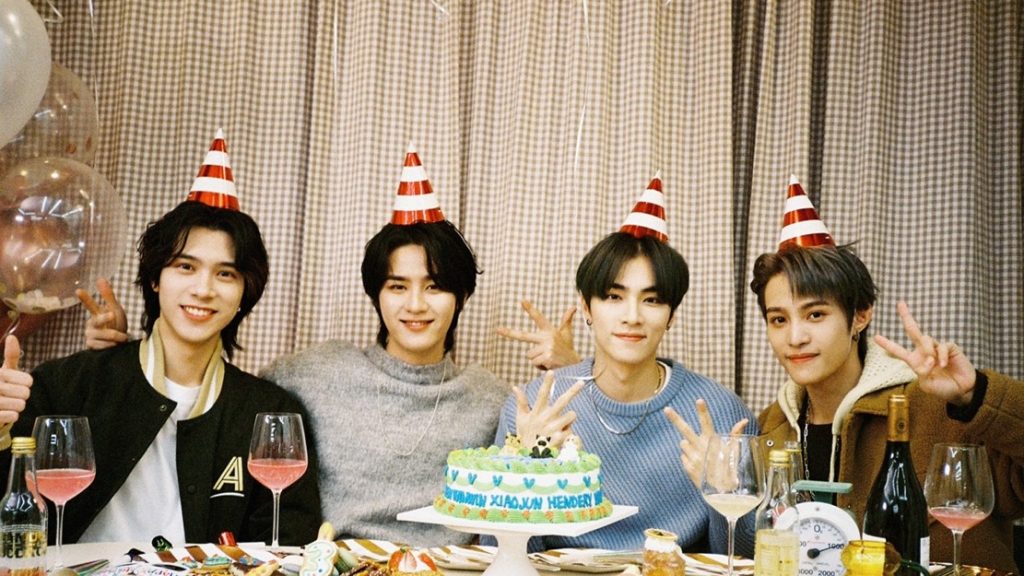 Three years ago today, NCT's China-based subunit made their debut following the success of NCT 2018. The new unit was the talk of the town after NCT's official account posted a comeback timeline in August 2018. It showed each unit's comeback plans for the rest of the year with an extra question mark to indicate the birth of a new unit. Fast forward to December 31, 2018 and WayV's official accounts revealed its lineup on social media. Next, WayV posted "See the V," teasing each member's visuals and individual charms. On January 17, 2019, WayV had their highly anticipated debut with a Chinese version of the hit "Regular." 
Since then, WayV have dropped numerous albums, vlogs, and more, making fans fall in love with them again with each new upload. In addition to their next level content, WayV has a number of accolades under their belt. From countless fashion conquests to international chart rankings, WayV have certainly shown their limitless potential as leaders in entertainment. Most recently, WayV participated in NCT 2021's Universe album, which has spent three weeks on the Billboard 200 chart. WayV released "Miracle" as part of the NCT 2021 stint. 
To celebrate WayV's third anniversary, EnVi created a WayV-themed quiz to remind fans of all of the memories we have together!
Thanks for completing our special quiz! Which title track did you get? Screenshot and share your results with us by tagging us on Twitter and Instagram.
Happy anniversary to WayV, WayZenNi and NCTzen! 
Want to try out another quiz? Check out our "What Type of Hot Sauce Are You?" quiz here.