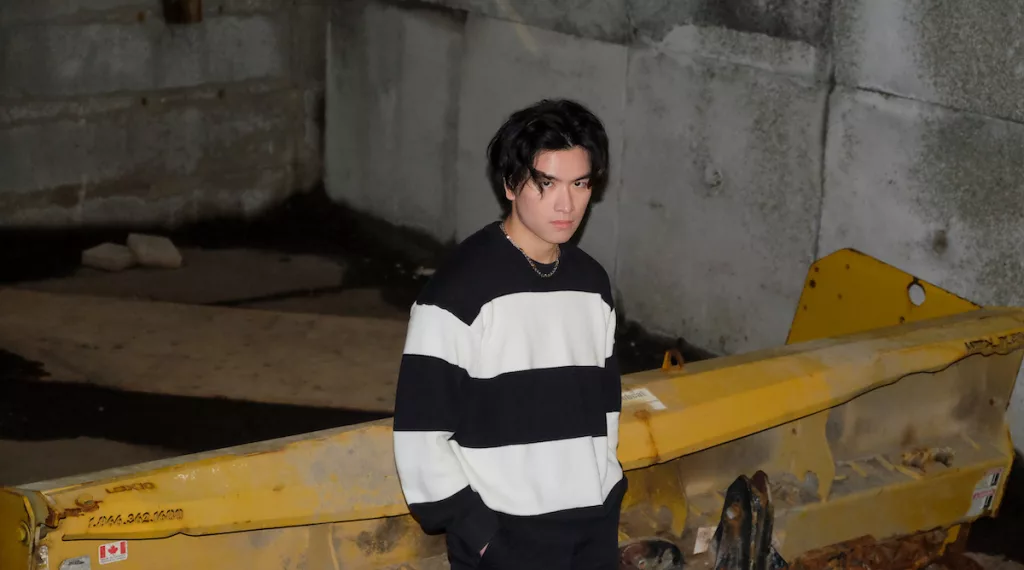 For all of your sleepless nights where you lie awake reminiscing about what has been, what could have been, and what you wish for, melatonin boy is here to ease your mind, just as his moniker suggests. Born and raised in Hong Kong, he is currently exploring his artistry in Toronto, Canada, as a singer-songwriter and producer. As the latest rising star on the indie-R&B scene, he has garnered an impressive one million streams from listeners across the world on various streaming platforms. melatonin boy joined EnVi on a Zoom call to discuss his musical journey, latest single "we know it's not, babe," and his upcoming debut EP, could u call me tonight?
the past
It is hard to imagine the soulful singer never wanted to be in front of the mic in the first place — yet that is how melatonin boy first began his descent into the music scene. Behind the scenes, as a producer, he began making EDM tracks, but after some time his musical goals and influences shifted. With inspiration from artists such as Lauv and LANY, he eventually went on to pursue a more indie-pop sound under his current stage name.
Being an innovative go-getter and wanting to capture the emotional weight his lyrics held, melatonin boy took his fate as an artist into his own hands. He told EnVi, "I used to ask people to sing on my tracks, but no one would respond. So I decided, 'I'm tired of this, I'll do it myself,' and I began to learn how to sing." Soon enough, he found himself enjoying the process of making music as a singer, writer, and producer simultaneously. melatonin boy's growth can be heard lyrically and sonically from his earlier singles, such as "CITY GIRL" to his more recent releases, like "want more." After joining the indie music collective, EXPOSITION, he has continued to hone his skills while creating his art exactly how he envisioned it, as well as mixing and mastering for other EXPOSITION artists.
the present
With such heart-wrenchingly poetic prose throughout his lyricism, one can only wonder what inspires melatonin boy. He confessed to EnVi, "I grab inspiration from my friend's experiences with love, my own experiences, or just things that you think about when you're alone at night." He even went on to compare his artistry to an audible novel, ensuring that it tells a story — and his latest single is no different. With over 77,000 streams on Spotify in less than two months, "we know it's not, babe" is yet another impressive feat for the rising star. Inspired by true events, this alt-R&B track is the epitome of post-heartbreak regret. Finding that time has healed his heart, melatonin boy resists his ex-partner by singing, "Don't you go crying when you left me to suffer."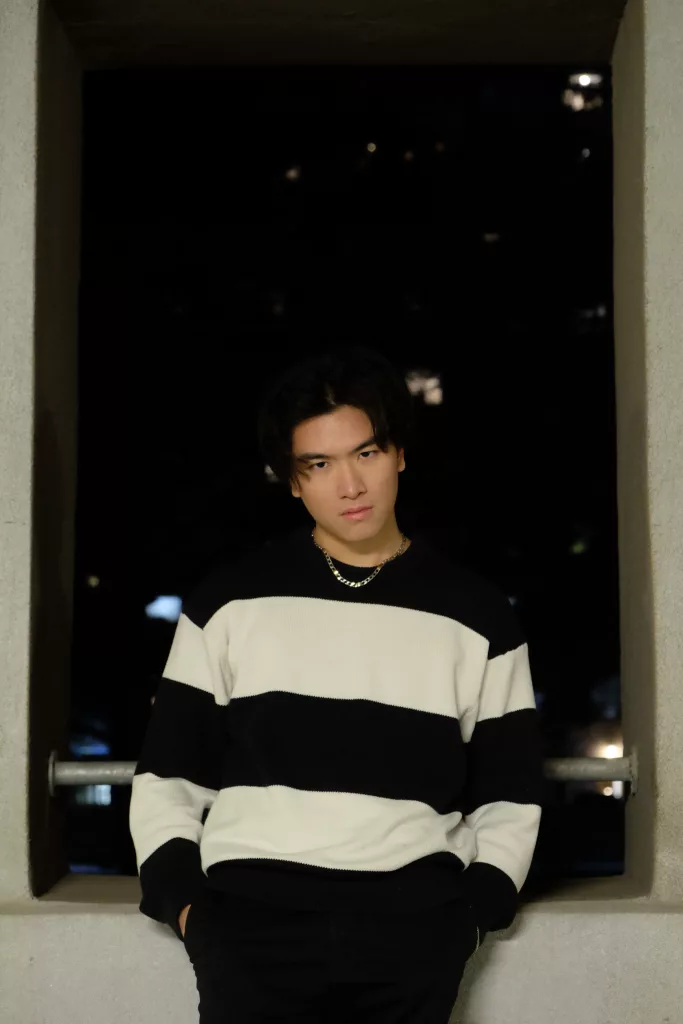 Currently, melatonin boy is preparing for his first headline show with BNZA on April 23, at the Drake Underground in Toronto, Canada. His animated invitation on Instagram for listeners to attend the event barely scrapes the surface of melatonin boy's energy. He enthusiastically told EnVi, "[I'm] very excited! Very! This will be my second live performance." His personality was infectious, creating an elated air around him as he teased he will be performing unreleased music as well as some covers.
EnVi was given a preview of melatonin boy's debut EP, could u call me tonight?, and it is an eclectic display of who he is as an artist — ultimately, telling the story of teenage heartbreak and youthful recklessness at its core. Featuring his previous singles like "we know it's not, babe," the audibly intricate sensation "want more," and the stripped pop-rock-influenced "dirty af1s," this EP ties his discography together with seamless transitions. melatonin boy explained, "I want my EP to be a reflection of the growth of my music journey as a 'naive teenager.' It gathers a lot of sound from when I first began producing… but also combines it with my current R&B sound that's inspired by artists like keshi [and] JOJI."
could u call me tonight? features two unreleased tracks which listeners can look forward to. Kicking off the album is "breathe," a track that melatonin boy first began writing in 2021. The song gathers inspiration from artists he used to really admire, and he told EnVi, "It's a good reminder of where I came from initially." With melatonin boy's current level of production skill, "breathe" is packed with many elements and layers which help capture the heartache of the track. Meanwhile, "yvr," named after the Vancouver International Airport code, displays his vulnerability as he wears his heart on his sleeve in this ironically upbeat synth-pop track. This undeniably catchy song has been teased on his TikTok previously and brings the EP to a close as he reminds his ex-lover of the promise she broke before their long-distance relationship ended.
to a bright future
melatonin boy's time exploring his artistry so far helped him realize that he also hopes to become a symbol of hope and inspiration for other Asian artists. He told EnVi, "My goal as an artist is to bring more cultural awareness to Asians… I want to show other Asian artists that they can achieve this." Just as equally important to him, he also hopes his listeners can find solace in his music. He said, "I want my lyrics to be stuff that [my listeners] go like, 'Hey, I've experienced that too! I don't feel so alone in the world,'… I realize now that I do have a voice and I want to use that voice to empower them."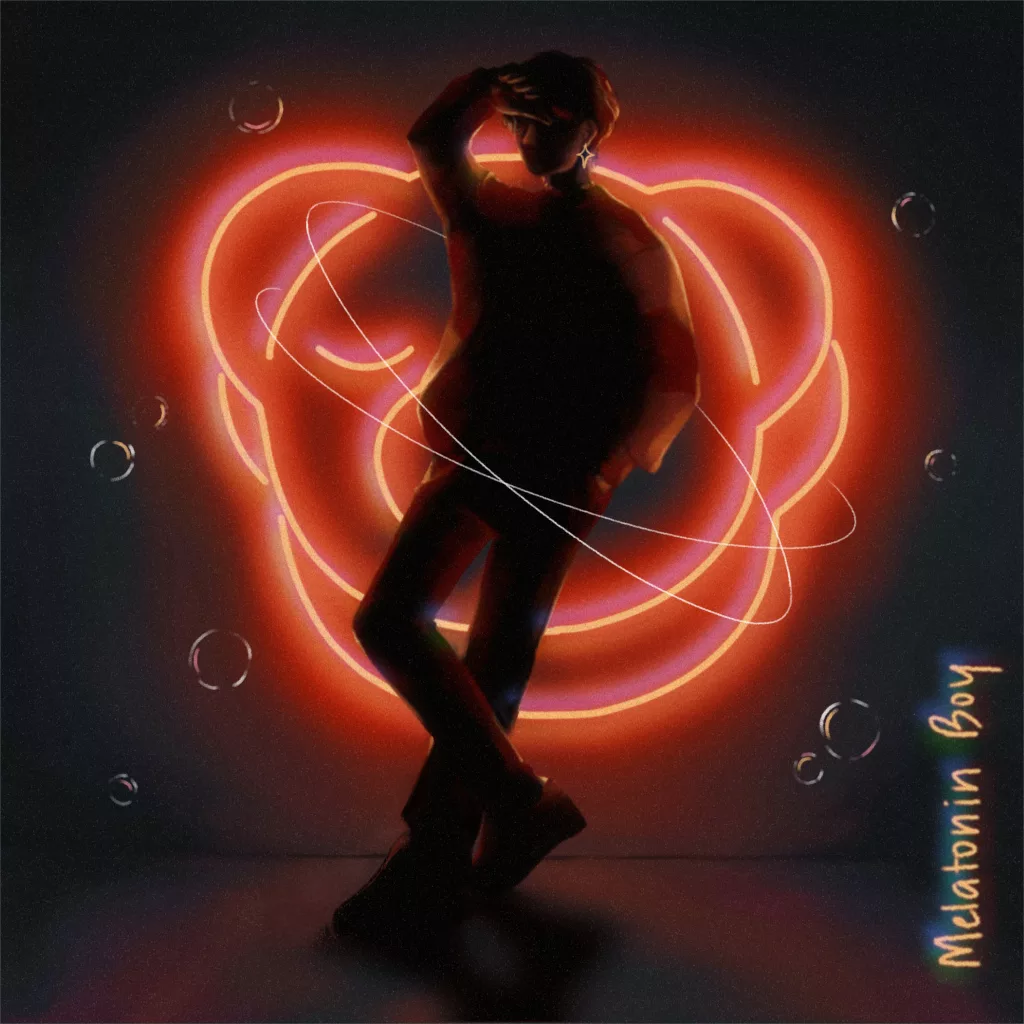 If melatonin boy is one thing, it is humble — and he understands that the people who choose to lift him up are extremely important. He confessed to EnVi, "I would have never imagined myself in this stage… I am genuinely so thankful for everyone who listens." With such a mass amount of love for his listeners, he also shared his admiration his fans who also make their own music and hopes they feel motivated enough to continue pursuing their passion. For melatonin boy, things have only just begun as his first EP tackled his adolescent experience. He explained, "I want my future sound to be more… mature. I'll be driving more towards the alternative/R&B genre," ensuring that listeners that they can look forward to his future projects.
to keep up…
For all things related to melatonin boy, make sure to follow him on Instagram, TikTok, Spotify, Soundcloud, and YouTube. Want to go see melatonin boy on April 23 at the Drake Underground in Toronto, Canada? You can buy your tickets here!
Want more of melatonin boy and other EXPOSITION artists? Check out our breakdown on their collab track "flyaway" here!