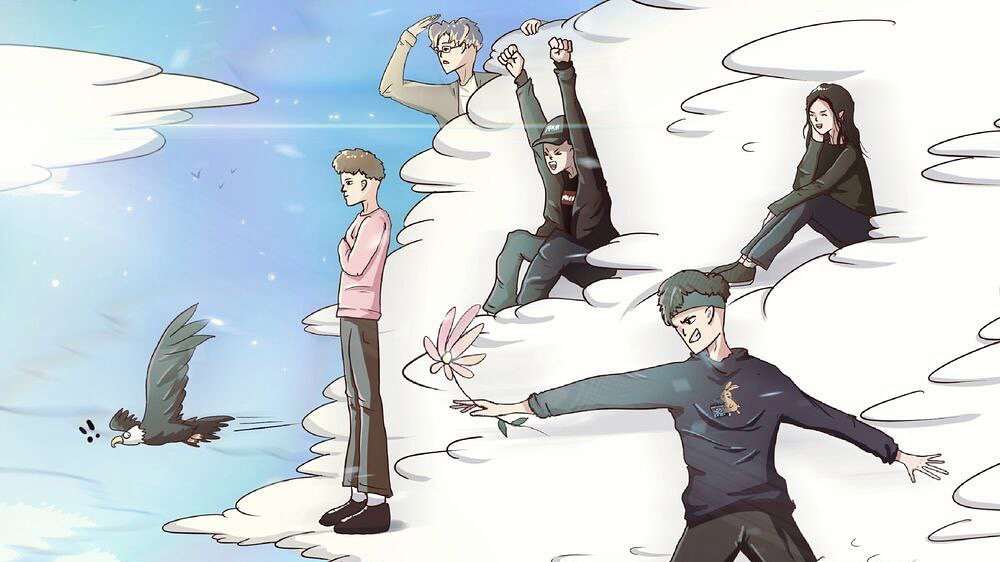 Are you on the hunt for new artists to add to your daily playlists? Or maybe just a new song to help diversify your music palette? If so, look no further than Aleebi, juhye, melatonin boy, siopaolo, and Nomichit (a collective of diverse Asian artists) and their new song, "flyaway."
By now, it's no secret the rise of K-pop has helped shape how the Western world views Korean musicians. From BTS to BLACKPINK, Stray Kids, and TWICE, it's become commonplace—more so than before—to see Asian groups find success overseas. But even beyond Korea, there are so many Asian-American talents scattered across the U.S. who are also looking to make an impact outside of mainstream K-pop.
About EXPOSITION and Its Artists
EXPOSITION is a collective project that began in 2022 to create endless opportunities for its various Asian artists and producers. One of the collective's most notable collaborations was with Korean artist JUNNY, who recently completed his North American tour earlier this September.
Although some of EXPOSITION's artists have opened for JUNNY on tour, the first official project from the collective was released on September 16 with a single called, "flyaway." Sung by Korean singer-songwriter Aleebi & juhye, melatonin boy, Nomichit, and siopaolo, the Korean-English track centers around the theme of depression, heartbreak, and moving on. According to EXPOSITION, the upbeat pop-disco track, when in contrast to the darker topics, suggests a glimpse of hope that life will carry on.
Flyaway With Me
Co-written by all five artists, "flyaway" is a bouncy and pleasant mix of today's popular Korean R&B tracks, leaning more on the uptempo side of the spectrum. As siopaolo kicks off the single with a luscious rasp in his voice, the carefree vibes instantly set in with every other singer adding their own flair to the track.
juhye's vocals are particularly light and breathy as she handles the smooth pre-chorus with ease. From there, Aleebi takes the chorus as his reassuring lyrics invoke feelings of resilience and hope.
"Fly away, fly away
Close my eyes, spread my wings, leap of faith
I'm okay, I'm alright
Baby, I just needed a little more time"
Nomichit and melatonin boy also have their time to shine with the two splitting up the song's second verse which, lyrically, sounds more heartbroken and desperate compared to the chorus. Thankfully, with five artists chipping in, it never feels too much or too crowded.
In terms of popularity, "flyaway" has been featured by Spotify Asia and added to over nine "New Music Friday" playlists with the likes of K-pop staples such as BLACKPINK.
What makes this collaboration so interesting is how each musician brings their own strengths and style to the table. While juhye's sound is a mix of indie pop with hints of Korean R&B and soft rock, Aleebi can blend different cultures with his fluency in English, Japanese, and Korean. Similarly, melatonin boy blends his love of pop lyricism with traditional R&B instrumentation while rapper and singer Nomichit is heavily influenced by hip-hop culture. And finally, songwriter and producer siopaolo thrives in an indie-pop space of his own.
So if there's one song that needs to be on your radar for discovering hot, new artists, "flyaway" should definitely be your song of choice.
Listen to "flyaway," available on Spotify and Apple Music now.
Be sure to check out our coverage of JUNNY's blanc tour here!