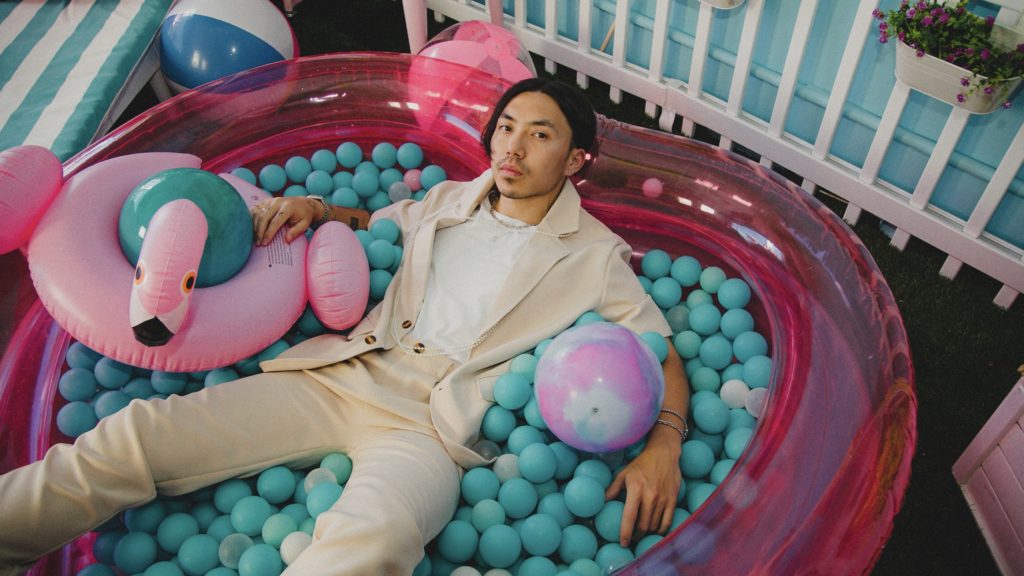 With the release of his latest EP, ego: playlist I, pop artist VeeAlwaysHere sat down for a virtual zoom interview with EnVi to give the exclusive scoop on his new music.
Being Comfortable With Being Uncomfortable
On September 30, Vee dropped his latest EP, ego: playlist I, and he did not hold back when discussing it with EnVi. "This is the first time ever that I'm really, you know, letting go of the comfortable and making uncomfortable music," started Vee. He then elaborated that there is no specific genre for the EP. "I really wanted to go and explore all of those different worlds and see how I can bring all of those different genres into my world for this project." As he challenged himself to explore such a vast range of genres, Vee fittingly titled the EP ego: playlist I "because I really thought I could explore all these different genres and get away with it." But more than just exploring different sounds, Vee explained that a part of the inspiration for the EP came from the idea of letting go of one's ego. "In relationships and love and life, […] it just goes back to what I've learned in my music career that, you know, let go of your ego, let go of your pride, and just have fun with it. So that's kind of like the message here."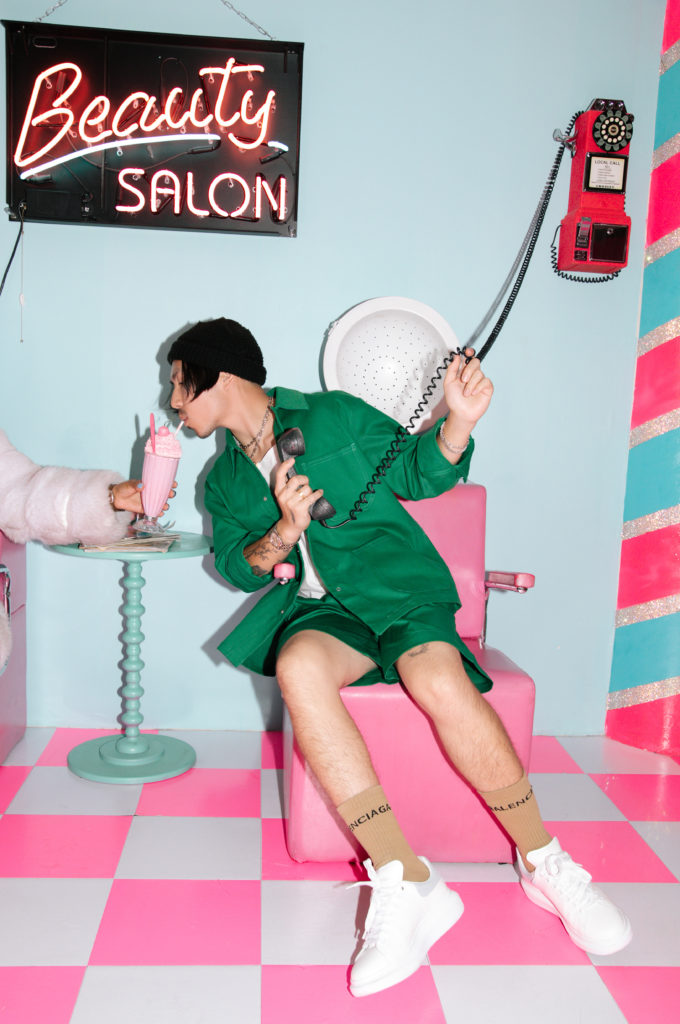 There is no set genre for the album. The tracks "we are (feat. Kimono Pat)," "other side," "right now (feat. jujuland)," "omw," "get away," "afraid / keep it up," "maybe," and "ego (feat. Ian360)" all embody a different sound. "I really tried to show that I made this project as a consumer of music first and an artist second. So all of the songs are really different. I have a throwback song. I have kind of a pop-punk song. I have a drum and bass song." Though there is such a variety of songs on the EP, Vee summed up the album (after a lot of contemplation) to be different, revolutionary, chill, versatile, and risky.
Delving deeper into the EP and proving inspiration can come from anywhere, Vee revealed that "we are" came from a conversation he overheard in a grocery store. "I overheard these two people talking in the grocery store. And this lady was like, 'Yeah, they just really like each other and they want to be together, but they're just so prideful and I wish they would come clean and confess their feelings. But that's just not who they are, that's just not who they are,' And I was like, 'oh shit, I've got to go gotta go home now.'" Tying it back to the overall theme of the EP, Vee elaborated, "It's really a skill you have to work on to find things that inspire you. […] It's definitely something I've been working on in my personal life, you know, finding the good and the exciting in the ugliest things."
When asked what song in the EP he felt the strongest connection with, Vee smiled and pushed his hair back before answering. "I will give you an exclusive 'cause no one knows yet, I've never talked about it before. It's song number three on the project, "right now." In this track, Vee sings in Korean for the first time. Though Vee is Korean, he explained that he did not grow up hearing the language so this is a new challenge he took on himself for the EP. He proves that he is "letting go of the comfortable and making uncomfortable music," a sentiment he expressed earlier in the interview, by continuously challenging himself. Despite the obstacle, Vee expressed being excited about the release. "I'm very nervous to see the feedback […] but I'm also very excited. I definitely did something that was very uncomfortable for me. […] No one knows about it, I'm keeping it on the low. I really wanted it to stay a secret until it comes out."
"other side"
"other side," a track previously released, is also featured on the new EP. The track itself signifies the beginning of a new era as an artist and as a person for Vee. "With this one specifically, I really wanted to try something new and really do something I've never done before musically, and in terms of how I produce music and write it [to] really get outside of my comfort zone." The track explores the feelings of being an outsider and experiencing the world in a completely different way than another person would experience it. Though he went outside of his comfort zone, the song came effortlessly to Vee. He laughed as he made a surprising confession. "I would never usually admit something like this, but it was definitely inspired by a couple of anime that I've watched. The main one that inspired the story of the song was My Dress Up Darling."
Overcoming Barriers for Music
Though he grew up in Russia, VeeAlwaysHere was heavily influenced by American pop music which inspired him to pursue music professionally. He did not understand English at the time, but music motivated him to learn the language. While reminiscing about watching music videos on MTV, Vee said, "I couldn't understand anything, but the visuals and the sounds and the way they were delivering these words that I had no idea about; it was just so captivating to me and I was just like, 'wow, I would love to learn English at some point and to be able to make music in English as well.'"
The young artist was determined to explore his musical talent and a language barrier was just a minuscule hindrance at the time. "I didn't even understand English at all so I kind of started writing little songs using gibberish that kind of resembled English and that was making me happy." Though learning a language is no easy feat, Vee made it look easy by mastering the English language in just two and a half years.
As a young artist, Vee admits that music was a hobby he was very protective of. Due to this, he took it upon himself to learn all of the different aspects of music. "I really had to go out there and really learn how to do [make music] myself – how to record myself, produce music, and all of that stuff. So I'm very grateful for that part of my life because I have the skills that I have now that allow me to pursue this […] and to be self-sufficient in terms of my art."

With the release of the new EP, Vee continues to grow as an artist and shows the world that he is always willing to take creative risks to continue showing his authentic artistry.
Check out Vee's music on Spotify, Apple Music, and SoundCloud, and be sure to follow him on Instagram, YouTube, and TikTok to keep up with his latest updates!
Want more artist spotlights? Read our interview with PUN here!