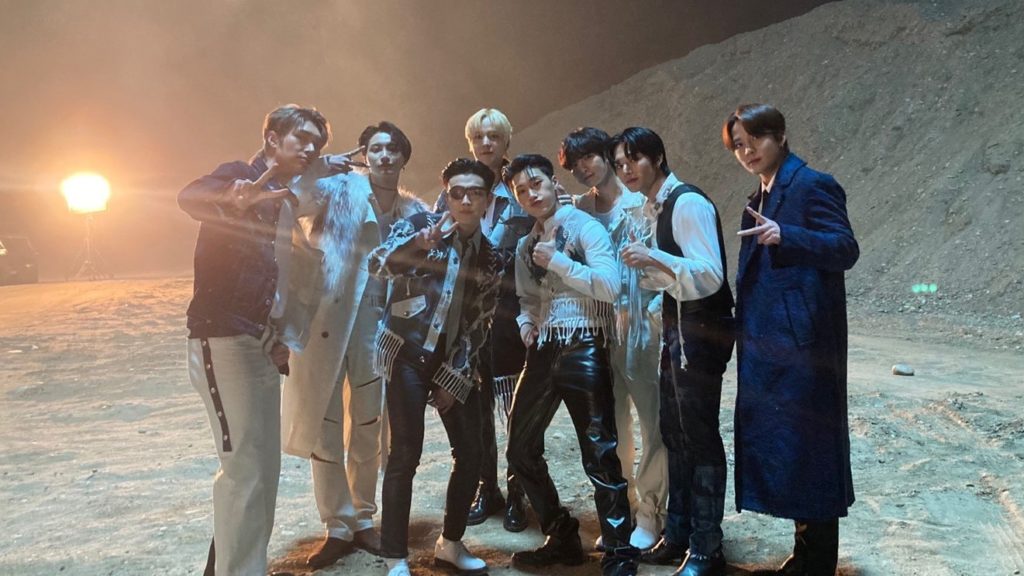 Although 2022 just started, ATEEZ have already begun the new year with a bang. The eight-membered boy group is currently wrapping up the U.S. leg of their successful tour but that didn't hold them back from releasing new music. On January 31, ATEEZ came back with the Universe app-exclusive track "Don't Stop."
Reclaiming ATEEZ's Treasure
"Don't Stop" is a powerful hip-hop-inspired track with an intense rap that showcases the haunting vocals of the group. The music video displays yet another side of ATEEZ that the group has only shown once before with "Turbulence."
The music video tells the story of how ATEEZ came together after being separated. Members Seonghwa, Yunho, Yeosang, and Jongho robbed a pawn shop to find the registration of the group's ship. Main rapper and dancer, Mingi, was dropped off by an unknown driver before the car subsequently blew up behind him while San and Wooyoung gambled for an old telescope and cheated to win.
Captain and main rapper, Hongjoong, was seen mostly in solo shots, burning a replica of his old ship. The rapper also burned his eye, hinting at the possibility of him becoming a version of a character from the group's lore known as Left Eye. In the end, the group finally met up with Hongjoong, dropping a bag full of the contents they stole before they came together again as pirates and reclaimed Hongjoong's crashed ship.
The video is ominous and matches the mood of the song with its dark themes, shadowed filter, and bad-boy styling. As the members sing about a growing desire to be with the listener non-stop, the visuals reflect this as the members complete their tasks to join up with their captain again. With no choreography, it is a video heavily based on acting, something the group rarely does, yet masters effortlessly. 
The full music video is now available on YouTube and the Universe app. The full version of the track is also available on Apple Music, Spotify, and various Korean streaming platforms.
Fan Theories
The group's fandom – ATINY – immediately took to Twitter to begin theorizing and share their excitement upon the video's release!
If you want to keep up with ATEEZ follow them on Twitter, YouTube, and Instagram!
Are you interested in more ATEEZ? Check out our coverage of the release of their "Turbulence" music video here!