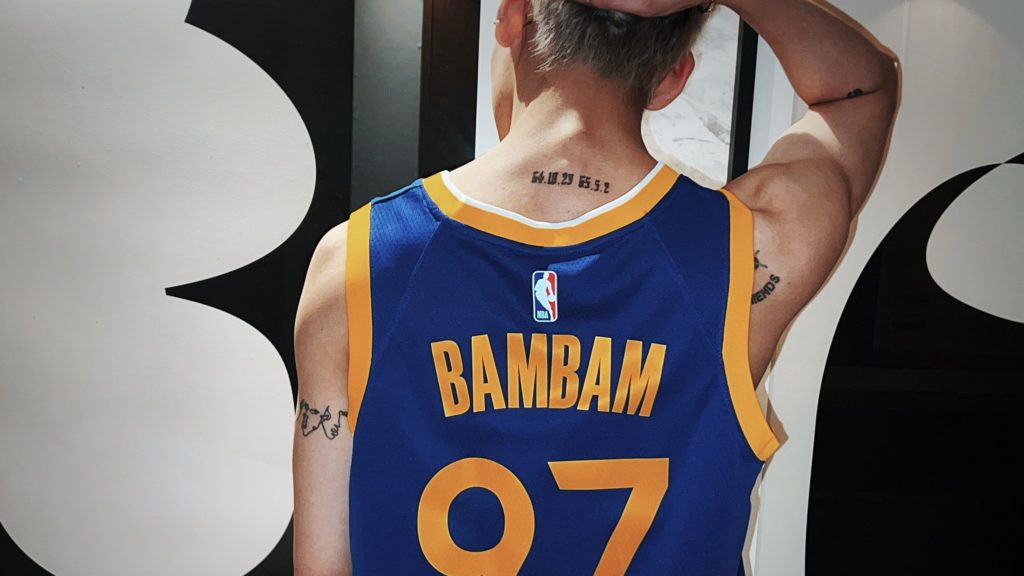 It was officially announced on January 7, 2022, that BamBam is teaming up with the Golden State Warriors as a Global Ambassador! 
The idol went straight to Twitter to share the news, stating that 2022 was going to be a good year for Golden State! He also shared on Instagram that he will do his best to engage with the Warriors and all the fans throughout the '22 season! Ending the caption with, "Let's wait for more surprises!," BamBam left fans anticipating more from this ambassadorship.
After the announcement, BamBam was welcomed with open arms from both the official Warrior's Instagram page and Stephen Curry himself!
BamBam x NBA All-Star
In typical BamBam fashion, the idol teased the upcoming partnership prior to its official announcement. On Christmas Day, he took to Twitter about the upcoming NBA All-Star voting to show his support for Stephen Curry! This resulted in the Golden State Warriors account quote-tweeting the rapper, leaving fans shocked.
With the NBA All-Star game being held next month, BamBam was quick to show support for the Warriors, encouraging fans to vote for the Golden State player, Andrew Wiggins! The idol even shared his excitement about meeting the team very soon.
Dub Nation Meets Ahgases
With the support of both GOT7 fans and Warriors fans, Ahgases and Dub Nation, Curry quickly rose to number one in the All-Star voting! Warrior fans didn't hesitate to show their appreciation towards GOT7 fans as they helped vote for GOT7 for the Seoul Music Awards.
Returning the favor, GOT7 fans did not disappoint with their support for Wiggins! The Golden State player trended worldwide and quickly saw a huge increase in votes. Ahgases even went as far as creating fanart of BamBam and Wiggins together!
2022, The Year of Bam
The new relationship between the NBA team and BamBam left fans speculating what this could possibly mean for the global K-pop star. During his Thai fan meet, Memorable Xmas With BamBam, the idol once again hinted that his Stephen Curry tweet suggested potential US schedules in the near future!
After the success of his solo debut album riBBon, which featured collaborations with hitmakers Murda Beatz and earattack, BamBam has finally announced the release of his second mini-album Slow Mo, which is set to release January 18, 2022.
With the announcement of his second mini-album and ambassadorship with Golden State, fans are anticipating that 2022 is going to be a big year for the idol! BamBam never ceases to surprise fans and we at EnVi are looking forward to seeing what's in store for him this year!
Interested in keeping up with the Thai artist? You can listen to BamBam's work on Spotify.
Also, make sure to follow his official Twitter and Instagram accounts and the BAMBAMxABYSS Twitter for any future updates!
Want more music? Check out our article covering Eric Nam's sophomore album, There and Back Again, here!