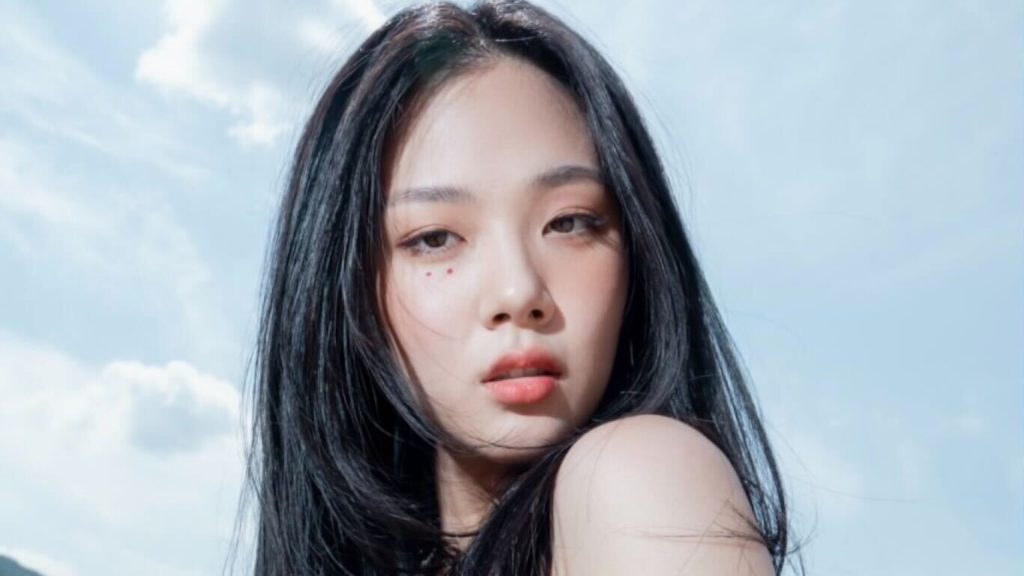 BIBI is taking the world by storm! After the release of the track "The Weekend" on October 10 and her success on 88rising's music festival Head In The Clouds, BIBI became the first independent Korean female artist to enter the US Pop Radio Top 40 Mediabase chart. With her American debut and iconic performances at the festival, the 23-year-old enchanted listeners with her addictive voice and music.
The artist achieved the milestone thanks to the support of fans that requested the song via calls and SNS all across the country, following her appearances on radio shows in-person and online during her US promotions.
211221 @nakedbibi Instagram story#BIBI #비비
88라이징 X 비비, 'The Weekend'로 美 라디오 차트 데뷔! 성공적인 컬래버
The Weekendhttps://t.co/6M1ezaQvFL
Top 40 Radio Mediabase Chart pic.twitter.com/9LvlBmaGxk

— Bibi updates (@bibi_updates) December 21, 2021
"The Weekend," a collaboration between Feel Ghood Music and 88Rising, is a pop-R&B song that follows the story of a difficult romance. In the music video, we see BIBI's stunning performance and overflowing confidence finally meeting her match. "Why aren't you into me?" she sings. The music video comes to an end with a sinister twist.
Captivating Influence 
BIBI has been coming to global attention for a while. Recently, she contributed to 88Rising's album for Marvel's Shang Chi and The Legend of The Ten Rings (2021) with the track "Never Gonna Come Down" featuring Mark Tuan. BIBI also collaborated with multiple brands like Samsung; she collaborated on Samsung Galaxy A's Fun Mode for a fun video of "The Weekend" featuring AR outfits. Other brands include Levi's, NARS, and PUMA.
View this post on Instagram
BIBI is a star and a promising artist. Her stage presence and unforgiving personality enchant people and attract them to her. Undoubtedly, things are only getting better for the artist that has proven herself an influential presence worldwide, breaking the mold for Korean artists globally.  
More recently, on December 16, BIBI released the music video of "Never Gonna Come Down" (BIBI's Version) as a gift for her fans' support, as well as a remix of "The Weekend" with 347aidan. The Canadian artist adds a new vibe to the song with his rap. 
View this post on Instagram
"The Weekend" is part of 88rising's collaborative Head In The Clouds 3 album released on May 27. If you want to keep up with BIBI's latest releases and projects, you can follow her Instagram and Spotify! 
Check out EnVi's special issue on the Head In The Clouds Festival here.
Thumbnail courtesy of 88rising.