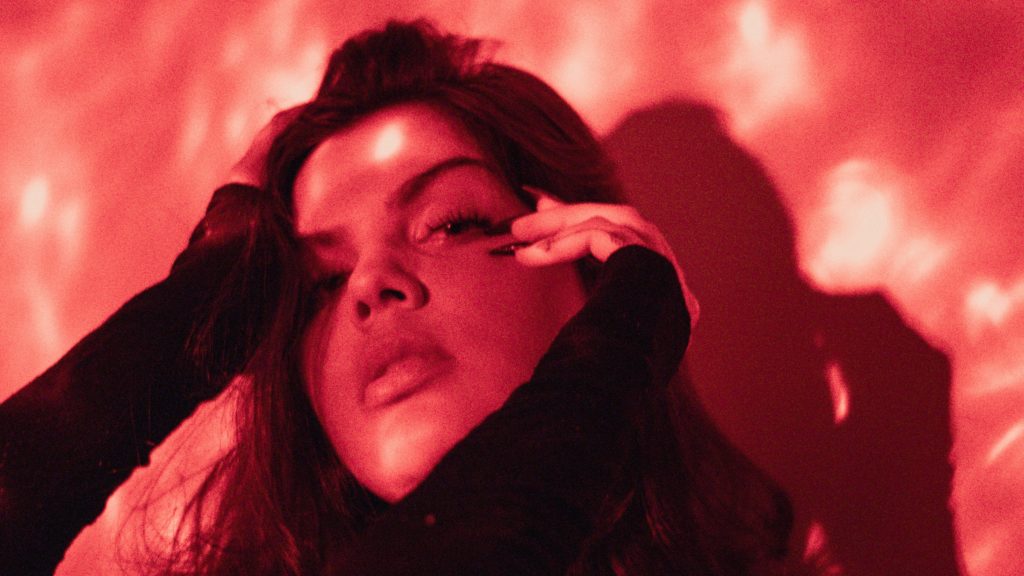 A song composed for Pabllo Vittar, a duet with Amanda Coronha, and two songs for a series on Netflix at the request of Wanessa Camargo. It was with these recent accomplishments that Brazilian singer-songwriter bibi sat down with EnVi to talk about her career, her inspirations, and what can be expected from her music in the future.
Who Is bibi
Born in Minas Gerais, Brazil, the now 26-year-old girl said that, at age 5, she told her parents that she wanted to be a singer and have an international career. "I asked my dad: 'Daddy, do you have money to pay for English lessons for me? I need to speak English.'"
Years later, bibi got her chance in her final year of college in Advertising and Marketing, when she took a class at Studio Vip – a producing studio run by producer Dudu Borges in São Paulo. "I stepped into the studio and I started to cry, I got goosebumps. I said, 'Dude, this is my place. There's a story here for me.'" After becoming a usual presence on the studio's classes for months, she was invited to work in the studio as an in-house composer, where she stayed for 5 years and composed for several successful Brazilian artists.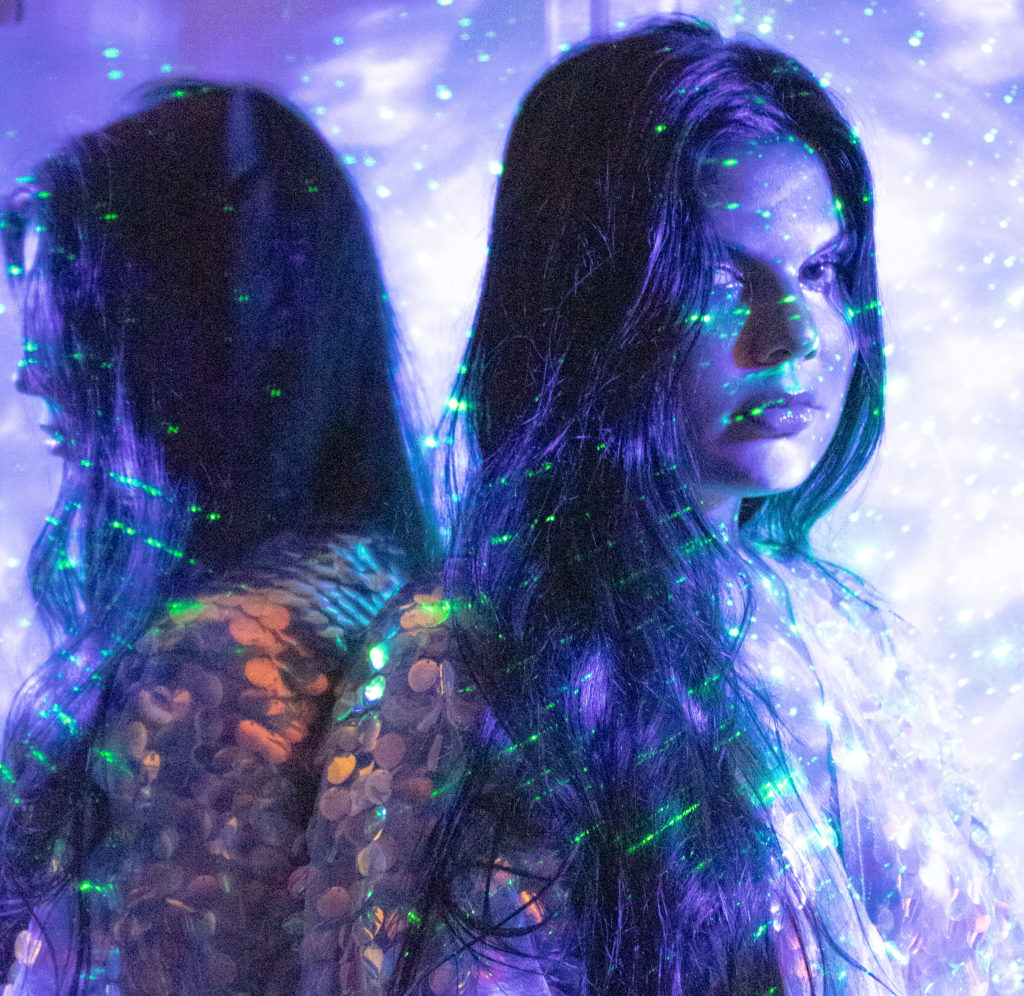 The Hits
"My first big song was "Não Perco Meu Tempo" by Anitta, in 2018. I participated in Universal Music Brazil's first global song camp, which was at Studio Vip where I worked. So we organized everything there and there were 12 composers and producers, each from one place in the world." In one of the sessions, bibi wrote a song in Spanish with a group of producers from different countries, and the song was sent to Anitta, who wanted the song for her EP right away. The lyrics were adapted to Portuguese at the singer's request and, a month and a half later, it was released. "I said 'how did it happen already? It's out.' It was too fast. Very natural. Sometimes I feel like I have to run after great opportunities, but the great opportunities are the ones that happen every day, you know?"
bibi is also responsible for hits such as Luisa Sonza's "Pior Que Possa Imaginar", "Como se Fosse a Primeira Vez" by Rouge and "Number One" by Pabllo Vittar.
"Pabllo wanted to do something K-pop style because she's a big fan, she listens to aespa, Blackpink, etc, and she was like 'I want to do K-pop!'. It's very interesting because she allows herself so much versatility." The song has a recognizable K-pop structure, with different rap lines and melodies in every verse, until the chorus brings in a Brazilian funk beat. "For fans who don't know this world, it's like, 'What's going on? I don't understand this song, it has a lot of information', but people who know it, we are like 'That's it!'."
The K-pop Influence
bibi is also a K-pop fan herself. Among her favorites, she cited the boy groups BTS (who she was lucky enough to see right outside her hotel in Los Angeles recording James Corden's Crosswalk Concert) and NCT (Neozone: The Final Round is her favorite album). She also mentioned Crush, Sam Kim, Brown Eyed Soul, IU, and, her name twin, BIBI – with whom she said she would love to write a song called "BIBIBIBI". "My most listened to artist of the year on Spotify Wrapped was Park Hyo Shin, I think I had all of my crises while playing Park Hyo Shin."
She has plans to expand her work into the K-pop market and said she has been building, together with her friend, Mayra, also a songwriter, a database of songs geared towards the K-pop industry – including a song made with NCT 127 in mind.
"I think K-pop is very healthy for the industry because K-pop always raises the bar. And it's not so much about being better than this or that artist, it's about being better than your own previous release." bibi also has great admiration for Korean culture and said that listening to the music and watching Korean artists at work is a great professional stimulus, which leads her to try different things. "I really like the cultural approach towards respecting your craft, I think this is a great learning experience. Approach your craft with commitment. You see commitment in everything they do."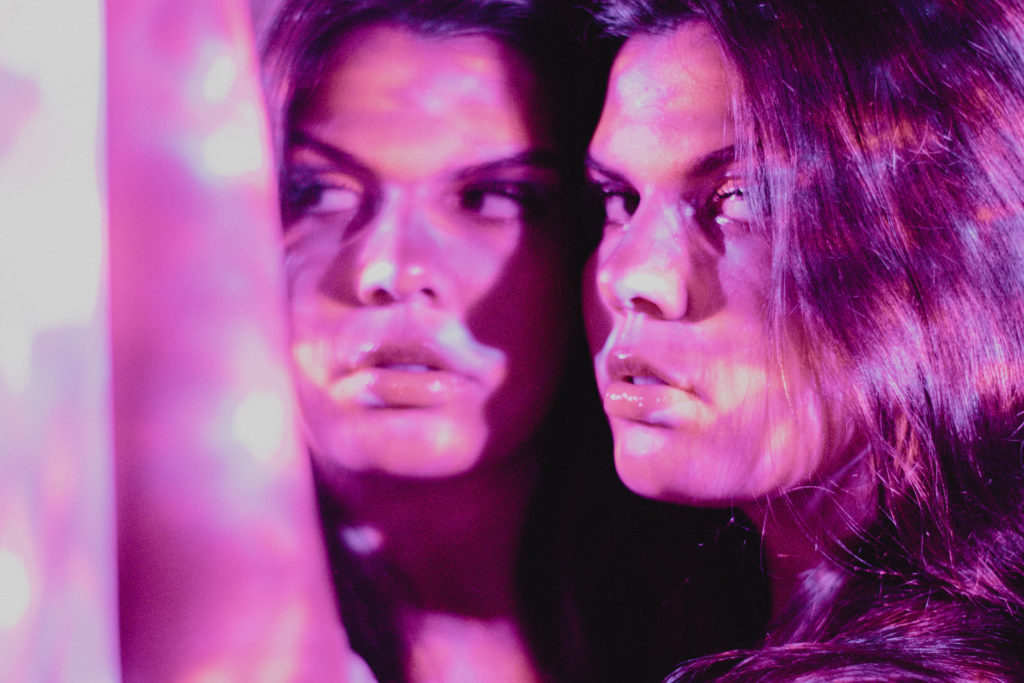 The singer felt very welcomed when she participated in the conversation "Women in K-pop," on Clubhouse by the Inside K-pop page on International Women's Day. "Seeing this female strength is something I really appreciate, seeing female songs on the market. Because in Brazil, less than 14% of composers are women, less than three percent of producers are women. These are very small numbers."
The Brazilian Scene
bibi was born in Minas Gerais, and currently lives in São Paulo, but lived in several cities in Brazil during her childhood, experiencing the country's cultural diversity. "I learned from that, that I love being Brazilian. And I made it a personal challenge to be versatile in music. Because I listen to everything, so I want to do everything."
Bibi recently wrote two songs – "Isso é o Amor" and "Band-aid" – for country singer Zezé Di Camargo and his daughter, the singer Wanessa, for their joint album Pai & Filha, which accompanies the Netflix documentary series The Family That Sings Together: The Camargos.
When asked about Brazilian artists she thinks could gain more recognition, Bibi cited Bruno Caliman and Chameleo.
"Bruno Caliman, in addition to being a poet, is a guy who is only a genius because he executes. If he didn't do anything with his ideas he would be crazy. Geniuses are crazy, but they're crazy guys with results. So it's really cool for me as a songwriter to see what he writes in Portuguese. I'm like, 'That's insane, how did this guy write THIS?'"
Chameleo is an artist with whom bibi wrote 7 of the 13 tracks on his latest album ECDISE, including "frequente(mente)" – also with Pabllo Vittar – and "Tokyo." "I am lucky to work as a songwriter, with artists who will support the craziest ideas in the world and make this their authenticity […] Chameleo is a great name for Brazilian pop."
A name that appears very often alongside bibi is Amanda Coronha, with whom she recently launched the collaboration "Conta Tudo." The two met when Dudu Borges was producing Amanda's album and said he would introduce the two.
"In the studio's waiting room, we've already met and sort of learned everything about each other. We then started to write for her record. So we spent two, three months writing every day together. Our songwriting chemistry is very interesting. We understand each other very well."
What the Future Holds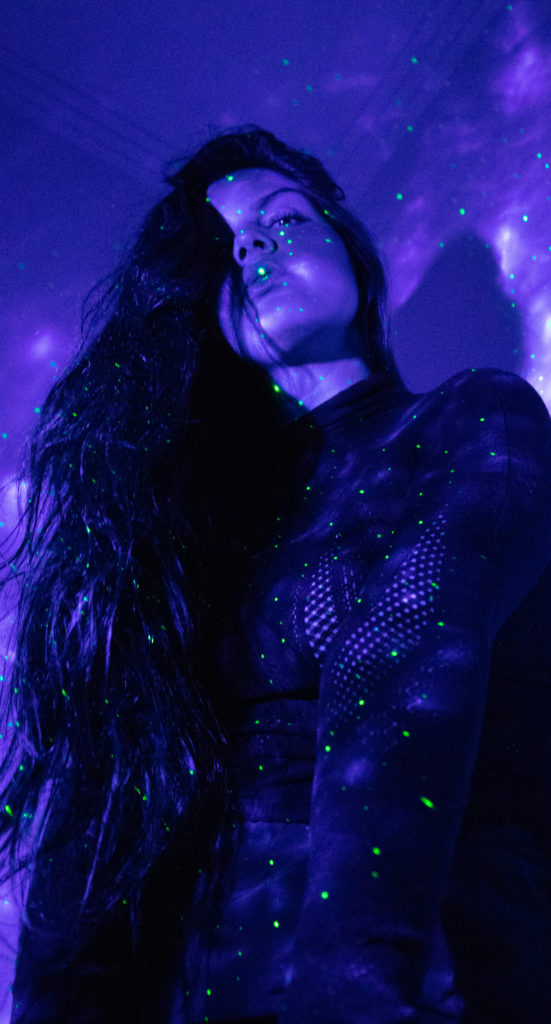 After five years as a songwriter at Studio Vip, bibi left to focus on her singing and songwriting career.
"It was very difficult because the studio is a place I love a lot. I worked with people that I have a lot of consideration, who are like family to me. But whether I wanted it or not, no matter how different every day was, how every day there was a new challenge, I had already done so many things there that I was in my comfort zone."
bibi's first solo album is scheduled for the first half of 2022, and features songs in English and Portuguese, although she has plans to include another language.
"My career as a songwriter is something I'm gonna do until I die, me and my notebook that I take everywhere. But whether you like it or not, the singing career is much more 'time-sensitive.' Sure, I can do that for the rest of my life too, but thinking about investing my energy, my money, my time, in a project, there's a timeframe where I have to do it."
It is undeniable that bibi loves what she does, and made it clear that the pros of this craft outweigh the cons.
"The best quality that someone who works with art has is to be persistent […] We mix up success with fame, but success is the ability to accomplish something that is in your mind.[…] Fame is a number that's in people's heads. Nowadays we are in an industry that analyzes people a lot by numbers, and that's not it, it's the commitment, the devotion you have to what you do. I'm a music devotee, really.[…] I'm really happy, I love my job!"
You can listen to bibi's work on Spotify and follow her on Instagram.
Want more music? Check out our interview with DAVII here!